N/A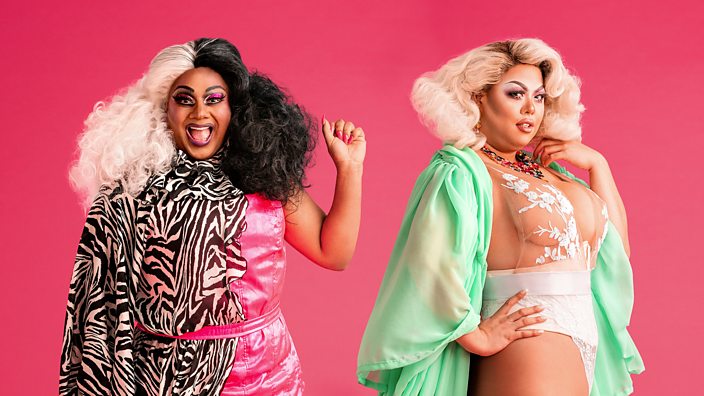 BBC Three/World of Wonder
RuPaul's Drag Race brought us closer to our immigrant families
Vinegar Strokes and Sum Ting Wong feared they'd be "disowned" over their sexuality, but their families accepted them.
"It was only because of RuPaul's Drag Race that I told my parents about my sexuality and being a drag queen."
And now two contestants from the show, Vinegar Strokes and Sum Ting Wong, have revealed to BBC Three the challenges they've faced being LGBTQ+ and from ethnic minority communities, including the fear of being disowned by their families and the pressure to hide their sexuality from their parents.
The pair have also spoken about their friendship and how the show - and the culture of drag in general - has changed their relationships with their families forever.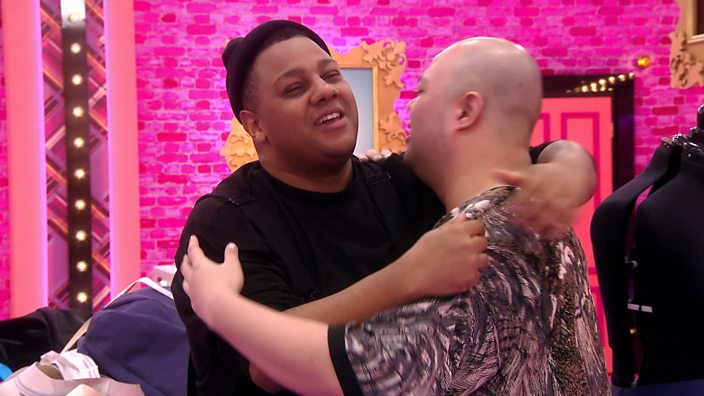 For Sum Ting Wong, appearing on RuPaul's Drag Race was the motivation she needed to finally tell her parents about her sexuality and being a drag queen.
"It felt like enough of a milestone," she says. "If I didn't go on the show, I honestly feel like I might have kept this from them for the rest of my life."
The drag performer, from Birmingham, explains the pressures of coming from a Chinese-Vietnamese immigrant family: "I am the first child and it was almost like I was the flagship of the family. I never thought I could be anything other than the model child."
During the show, the performer revealed her parents still didn't know about her sexuality or career - even though she's in her 30s.
"I still love my mum and dad but I just keep this side of my life away from them," she said in episode two. "They still think I work as a marketing exec at some company in London. They don't know I'm gay. And they don't know that I live with my partner of five years." 
But everything changed after the show finished filming. "I rang my dad and said: 'OK, I'm coming back home this weekend - and I'm bringing my boyfriend with me.'"
At first, Sum's father was confused and asked if she meant to say girlfriend - but her mum didn't seem to mind at all. "She just asked what he wanted to eat for lunch. It was exactly the response I wanted."
Sum says she was overwhelmed when she finally arrived home with her partner, especially by her dad who said: "I always wanted a daughter-in-law but I guess, instead, I now have another son."
'You don't have to come out until you're ready'
Sum, who identifies as polysexual (when someone is attracted to more than one gender), for many years lived a double life - in London she performed in drag but back home in Birmingham, when visiting her parents, she disguised her true self.
"I always wanted to be an artist or a singer but, for most of my life, I was steered away from that because coming from a Chinese family, you want to be able to say your son is a banker or a lawyer."
"The conversation about race and identity is really important to me," she adds. "It's why I really wanted my drag name to be Sum Ting Wong.
"People can make fun of my name and laugh - but then they might think: 'Is this racist if I laugh?'
"Even having this conversation is important because it brings racial inequality into the forefront of people's minds."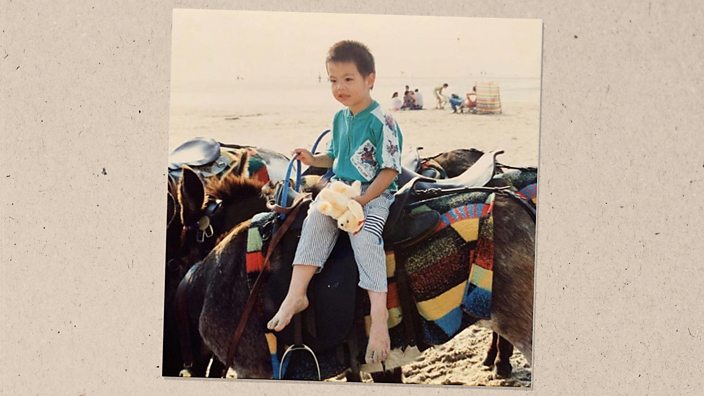 Sum says young LGBTQ+ people have messaged her since she appeared on the show, especially in relation to recent protests in her home city about equality lessons that included teaching children about same-sex relationships. 
"In Birmingham we've had a lot of controversy but I've been contacted by young Muslim and young Pakistani kids saying the show has helped them, especially in terms of coming out.
"These young people can see that if they don't have the privilege of being born into a modern, Caucasian household - like me and Vinegar - then they don't have to come out until they're ready. They know that they're loved regardless of whether they come out or not.
"Having that message on telly is really, really important."
'I feared I'd be disowned by my family for being gay'
Vinegar Strokes - another Drag Race UK queen - can relate to Sum Ting Wong's story.
"I've got friends from Caribbean families who were disowned and chucked out of their homes because they were gay," she tells BBC Three.
"They had to find their own way at 15 and 16 years old. And when I was growing up, I feared that could happen to me, too.
Vinegar - the drag name of 35-year-old Daniel - talked powerfully about her background during the second episode of the show.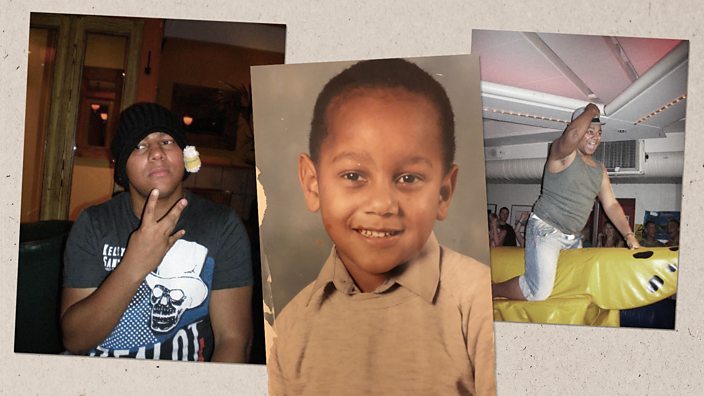 "Being black and Jamaican, you realise there's an innate element of homophobia," she tells me.
"It's part of pop culture and there are even Caribbean songs with lyrics saying, 'Kill gay people.'
"As a kid, I heard these anti-gay slurs and took them as gospel. It added enormously to my fear of coming out."
But that's why Vinegar, who grew up in Enfield, says it's so vital to talk about race and sexuality.
"It's important to shine a light on what it actually means to be part of the LGBTQ+ community but also to be black.
"You come at it from a different angle because you've come from a place where you've heard a lot of homophobia."
'You can't predict how they might react'
Vinegar's family surprised her when she eventually came out to them at the age of 25.
"They're really, really supportive of everything I do. My mum is fully obsessed with Drag Race and my brother is my biggest fan.
"Unless you open up to your family, you can't predict how they might react. My mum now says she wishes I'd told her I was gay much sooner."
And talking about her friendship with fellow queen Sum Ting Wong, Vinegar - an actor who performs on the West End in Everybody's Talking About Jamie - says: "Me and Sum go way back. We both started in the same drag competition and we were friends before we started Drag Race. Plus, being the brown girls of the group, we both have similar stories."
And the actor says she's been delighted at the impact her time on the show has had with fans.
"People come up to me in bars saying, 'Thank you so much!'
"One guy said he was overwhelmed to see someone like him - young, black, queer and creative - being reflected on the show.
"When you're a performer and you do drag, you don't realise how much you're affecting people."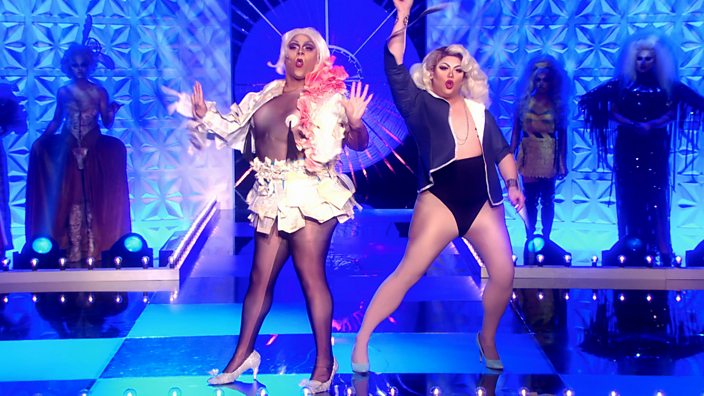 If you or someone you know is struggling with issues raised by this story, find support through the BBC Action Line.