N/A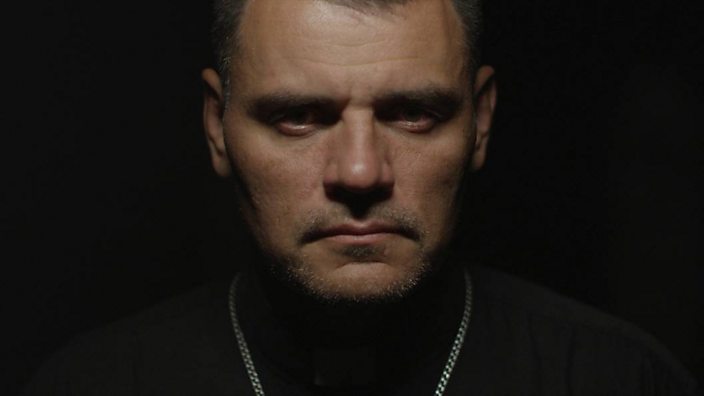 Almost Holy, Curzon
Meet the man who adopts Ukraine's drug-addicted street children
Almost Holy, a new film released this week, by director Steve Hoover and exec producer Terence Malik, portrays the life and work of an extraordinary figure – Pastor Gennadiy Mokhnenko. This is documentary, weaving archive and original captured footage, but Gennadiy could be a character from a comic – physically impressive, righteous, clear of purpose and unafraid to use force against the 'bad guys'; he's the ultimate vigilante hero.
The video below contains some upsetting scenes.
Living and preaching in the Ukrainian city of Mariupol, around seventeen years ago, he began a personal mission to house his city's street kids, who had fallen prey to homelessness, drugs, prostitution and crime. His mission now is 'World Without Orphans'. As the film portrays, however, his mission isn't always based on complicity from every party and he is willing to take children to his bosom if they will not come willingly.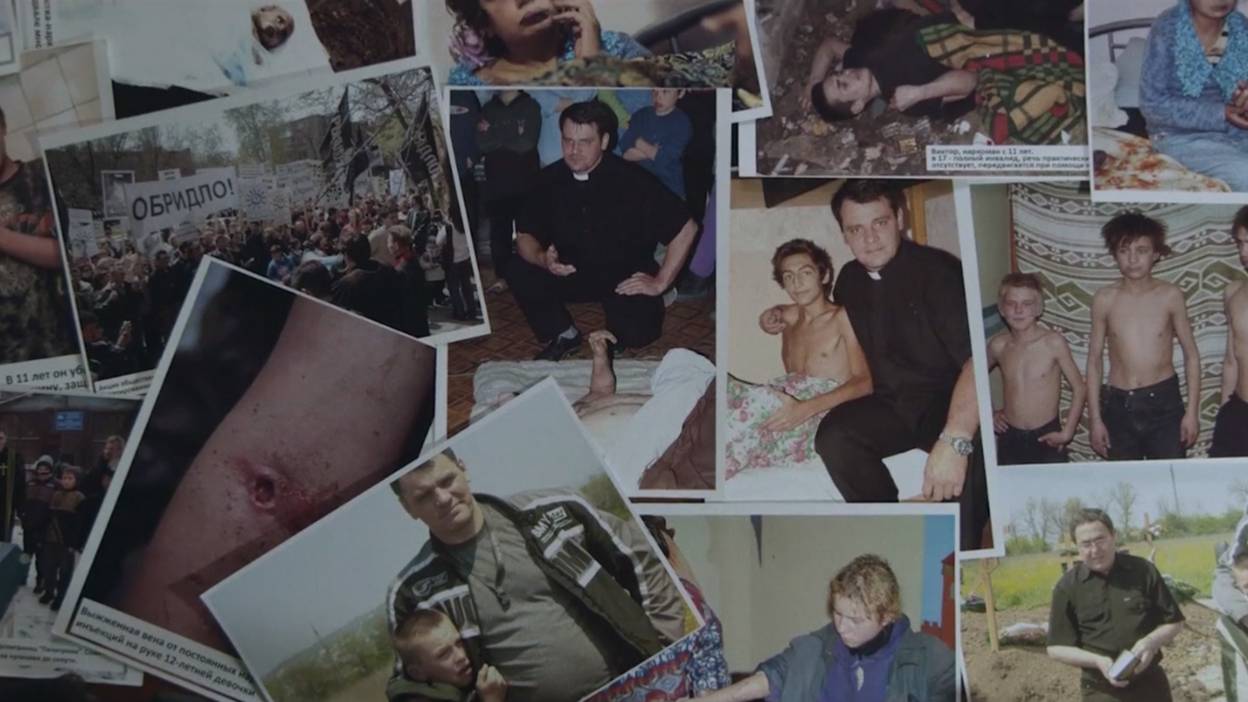 Almost Holy, Curzon
To give a little context, a study in 2005/6, by the National Institute on Drug Abuse estimated that, from the beginning of the 1990's, the numbers of drug dependent people in Ukraine has risen by 10-12% year on year and, of those, 60% are teenagers, 13% children (11-14 years). In 2002, Ukraine registered the highest and one of the fastest-growing rates of HIV-infection in Eastern Europe. In 2012, a report by UNAids claimed that around 230,000 people in Ukraine have been infected with HIV – the highest number in Europe.
Government policies on drugs have swung between the Draconian and the more reform-based.
"When the Soviet Union was destroyed, we had a completely collapsed social system for children. Many hundreds of children were on the street. Lots lived there many years. Many of these children started living on the streets from four, five, six years old. Some of them from three years."
Uninspired by what he saw as an inadequate response to social problems in post-Soviet Ukraine, he began his own work.
"They didn't have a strategy for what to do with homeless children. It was a terrible situation. First of all, we started to prepare some food for them. Every day, people from my church, my friends, we collected food to give. But, after this, some of them (the children) came and said, "we wanna live inside your church". I felt it was not possible to say "no" to these children. Soon, though, they started to invite their friends from the street – homeless kids…drug addicts."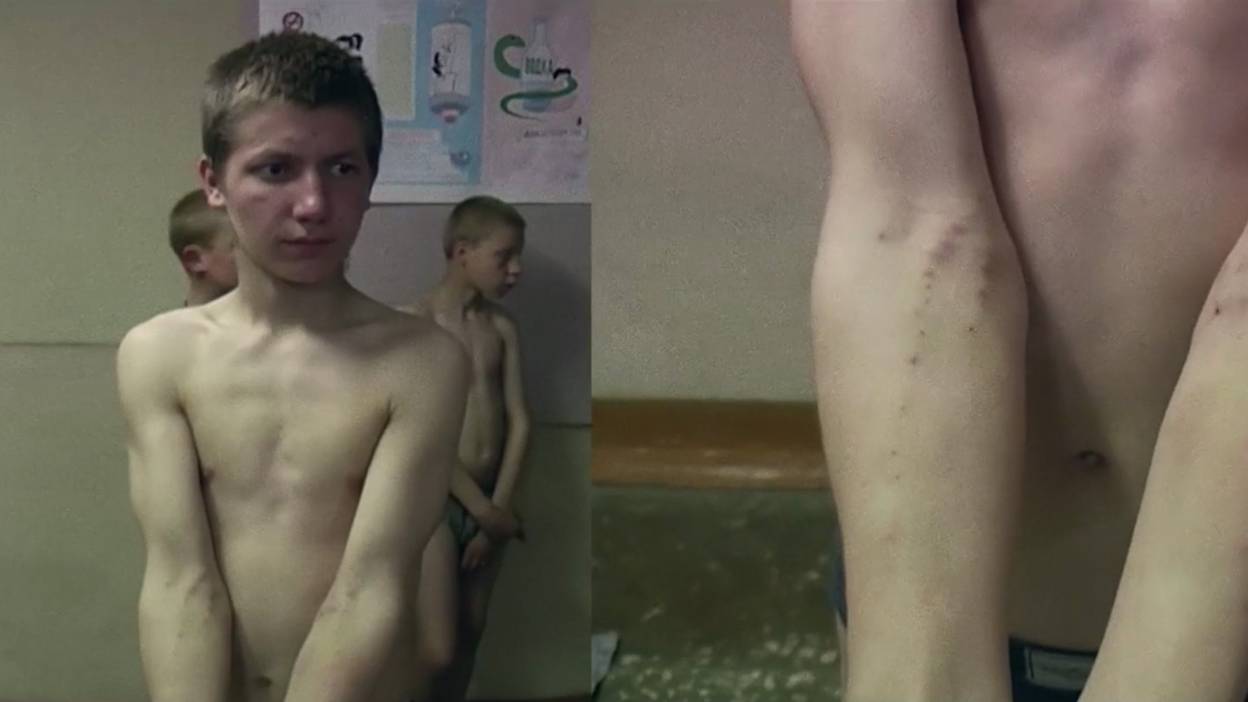 Almost Holy, Curzon
In the film, we meet children as young as eleven with serious drug problems – injecting and sniffing glue - living in manholes; under buildings or cars; or in makeshift squats with other drug users.
One girl describes how she found her father hanged. He had used a TV cable. Her mother and grandmother, with whom she lives, cannot hear or speak and prostitute themselves for vodka. Another boy is paraded in front of the other children in the throes of withdrawal, as an example on the dangers of needles and infection.
In one part of the film, Gennadiy takes a mute girl with mental difficulties from a squat where she has apparently been kept and repeatedly raped by an older man.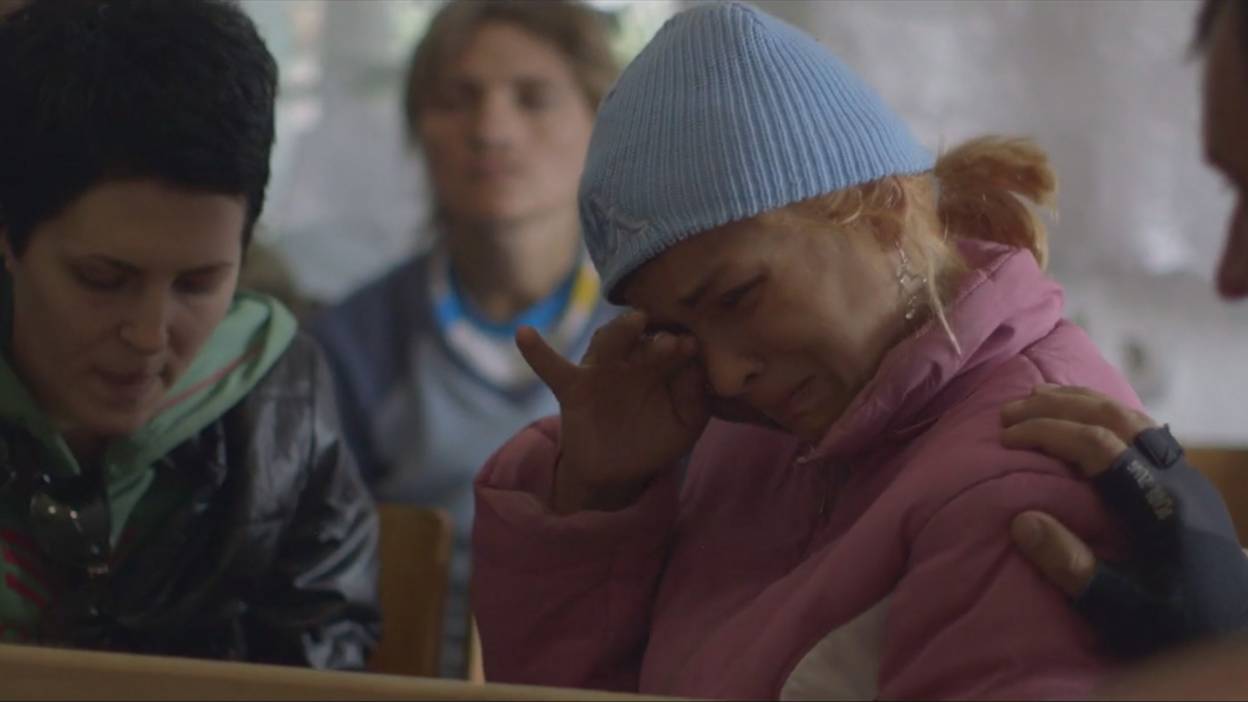 Almost Holy, Curzon
From taking in small groups of children into his Church, Gennadiy set up a rehab centre, Republic Pilgrim.
"We started this job 17 – 18 years ago. Completely, more than 3,500 children have gone through this rehab project."
He offers different services at the Pilgrim, taking a holistic approach to rehabilitation.
"Sometimes, I feel myself like special service. Sometimes my children rehab centre works like prison. Sometimes works like hospital. Sometimes we must work like police."
And, yet, he does all of this largely outside of the bounds of the law. He spoke a little to us on this.
"When we started, we didn't have laws, we didn't have many bureaucratic papers; we just understood we must take them (the children) and give them a chance for change. It was more easy to do for me than people from the Government. This is the reason that, when we started, we had many conflicts with police, with people from social services."
The title of the film alludes to his approach to social justice, 'almost holy'. So where does he take his authority from?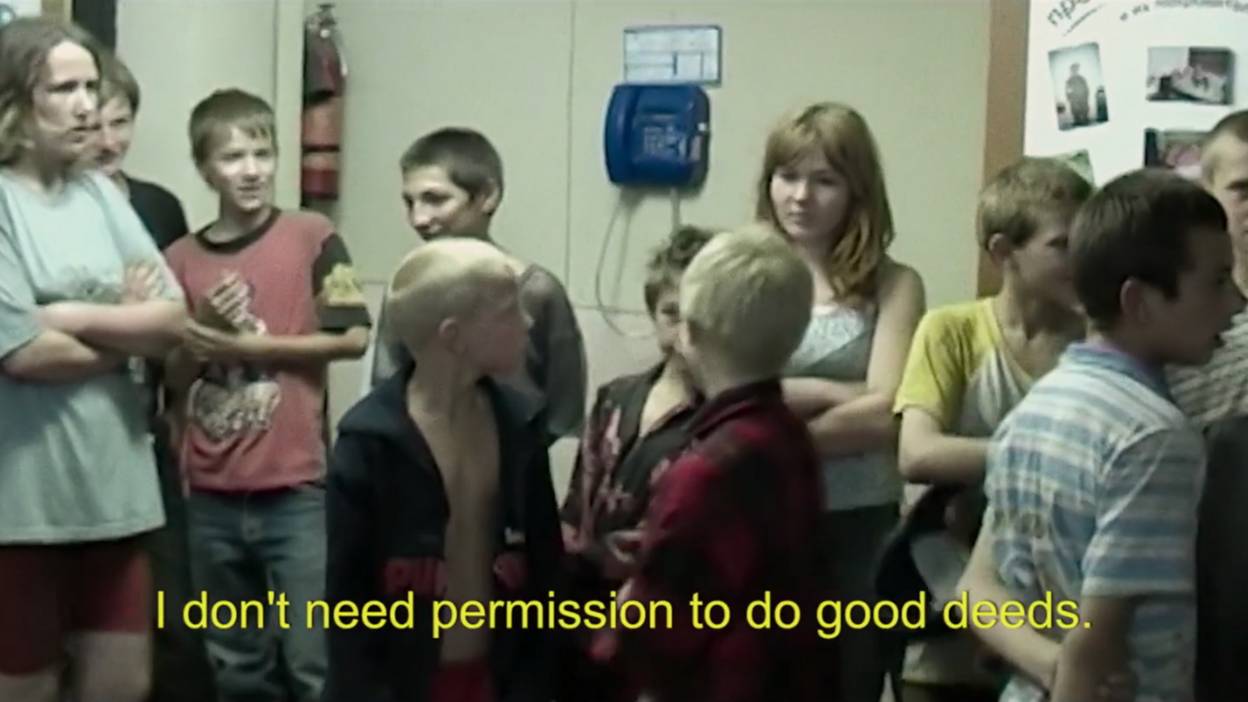 Almost Holy, Curzon
"I understood it wasn't legal… maybe on the paper it wasn't legal anyway, but, in the Bible, we have interest in Jesus' words, when he says, 'The Law must be for people, not people for the Law'."
Gennadiy feels sure he is vindicated. He told us about police corruption in post-Soviet Russia: how it was necessary to circumvent establishment authority.
"When the Soviet Union was destroyed, we had a situation with many policemen; they were the real criminal guys. They were working together with drug dealers. When we started work to take children from their systems, we destroyed their business and we had many problems then."
It's alluded to in the film that his corrective methods may include force, if not against the children he rescues, then at least against those he sees as exploiting them.
We asked Gennadiy about this.
"I'm a Christian pastor and violence… it's not my way completely. I don't want to use power, but, if it is the only way to stop somebody – we will stop through power.
"I had many situations when we found children inside dens, where criminal people live, and use children. When we called to police and said, 'guys, we need your help' and they said, 'oh, we don't have enough reason for do something', then, yes, I would tell them, 'okay, thank you so much, but we will stop this' and, so, we go, opened doors and took the children from their place."
Indeed, the film shows Gennadiy going out in his van on night raids to sweep kids off the street. Not all of them appreciate this, at least not in the first instance, when still drug dependent.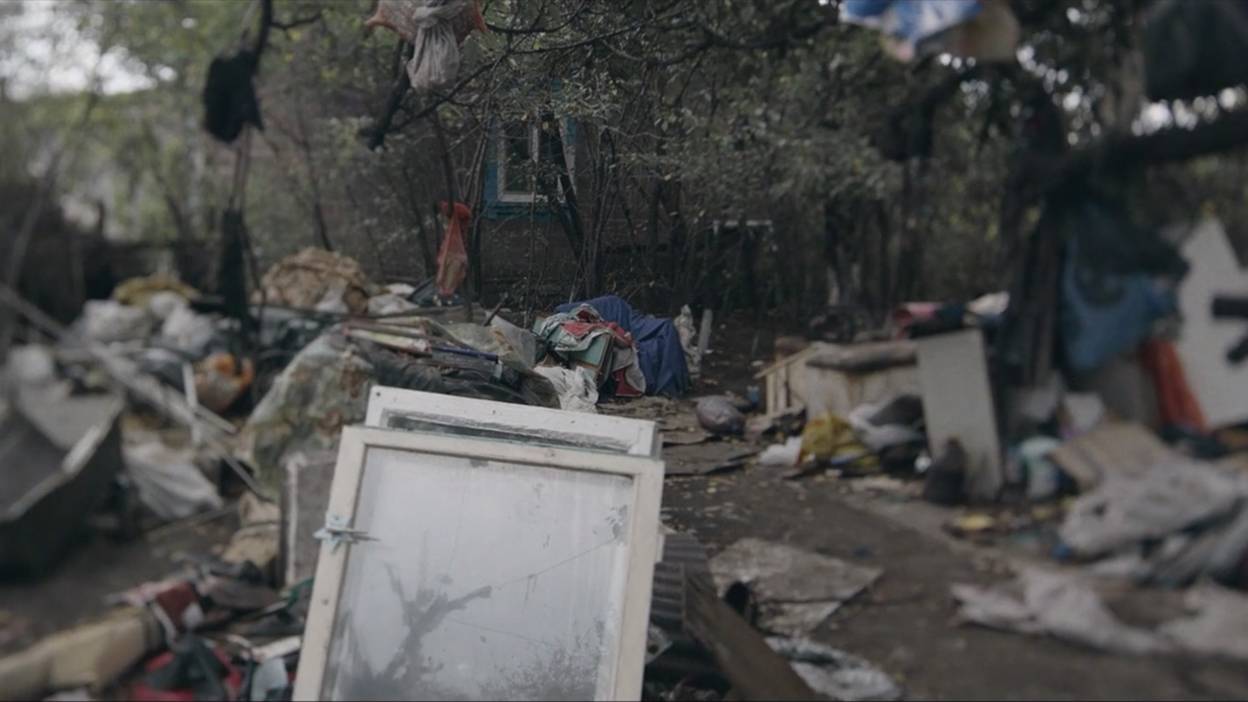 Almost Holy, Curzon
At the close of the film, we see a Ukraine poised on the edge of potential collapse. Putin's troops are poised to move in, and clashes between pro-Russian factions and separatists threaten to plunge Gennadiy's country into civil war. He fears that this could be the end for his rehabilitation project. Obviously, we know now how that conflict has played out, with two and a half years of military operations from Russian forces in Ukraine. We wondered how the war had affected Gennadiy and the children he works with.
"(The) frontline is just 15km from our home… Twice we evacuated children from our city. With my oldest adopted sons, we have started to build a defence line and trenches to try to help our forces to stop this Putin intervention."
He describes the horror of war coming to his hometown.
"In one morning, nearly 100 rockets were sent to my city. But we help soldiers on the front line, we (have) set up two refugee centres. I'm a Chaplain now too. I work with the frontline as a Chaplain, sometime twice… three times per week."
Since filming concluded, one of Pastor's adopted sons has also joined the Ukrainian army. In total, he and his wife have adopted 32 children, though he doesn't advise this exactly for others.
"…it's not a good model. It's not right, it's not correct… it's not a good idea."
Gennadiy told us he adopted these children because no one else would. They presented problems with drugs, infection, disability… other people were not willing to take them. And, as is his wont, he just couldn't say no to them.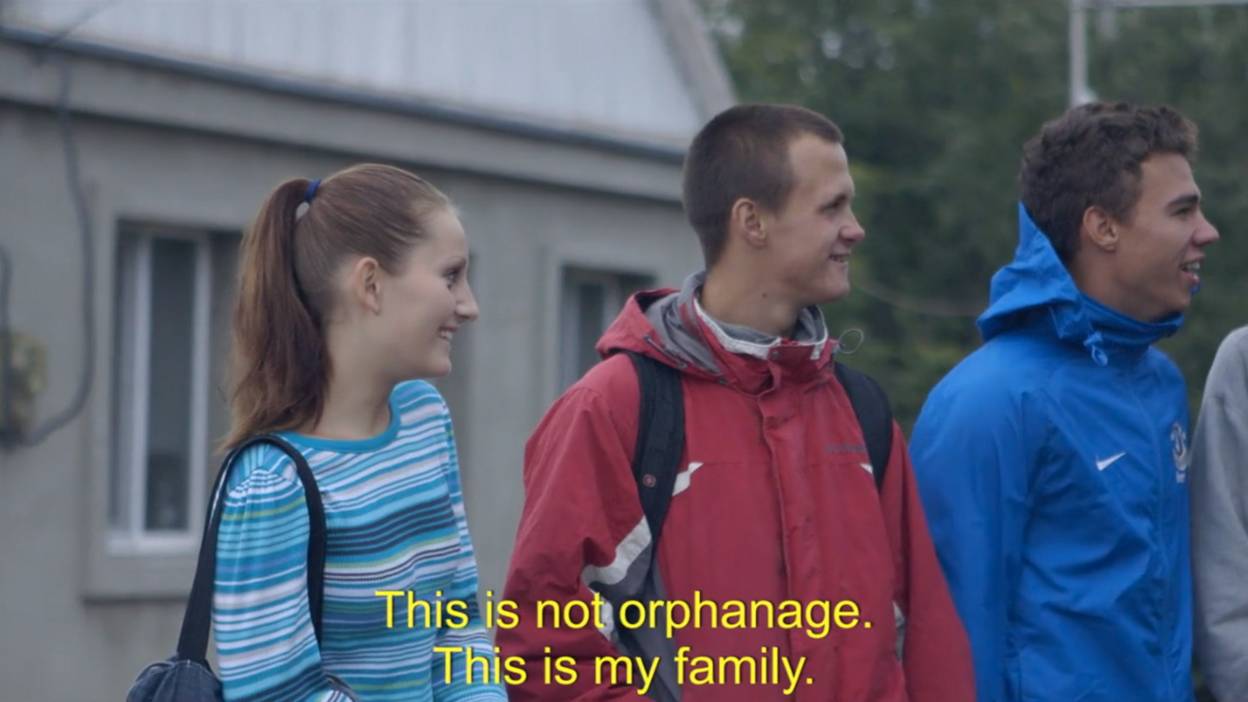 Almost Holy, Curzon
His treatment programme, if that's what it can be called, is not focused just on getting children clean. He says he wants to offer them a brighter future.
"We try to give them a dream. We try to give them something interesting for work. We change the people around them."
Does it work? As we spoke to Gennadiy, he was watching on fondly while one of his adopted children attempted a jump from a trampoline into a nearby swimming pool. When Gennadiy found him, he was five years old and homeless. He is now a champion boxer in Ukraine. Another child of his, now 29 – one of his oldest adopted children – was discovered at 12, having been on the streets since the age of six. Gennadiy tells us he is now a university-trained, professional musician, with a wife.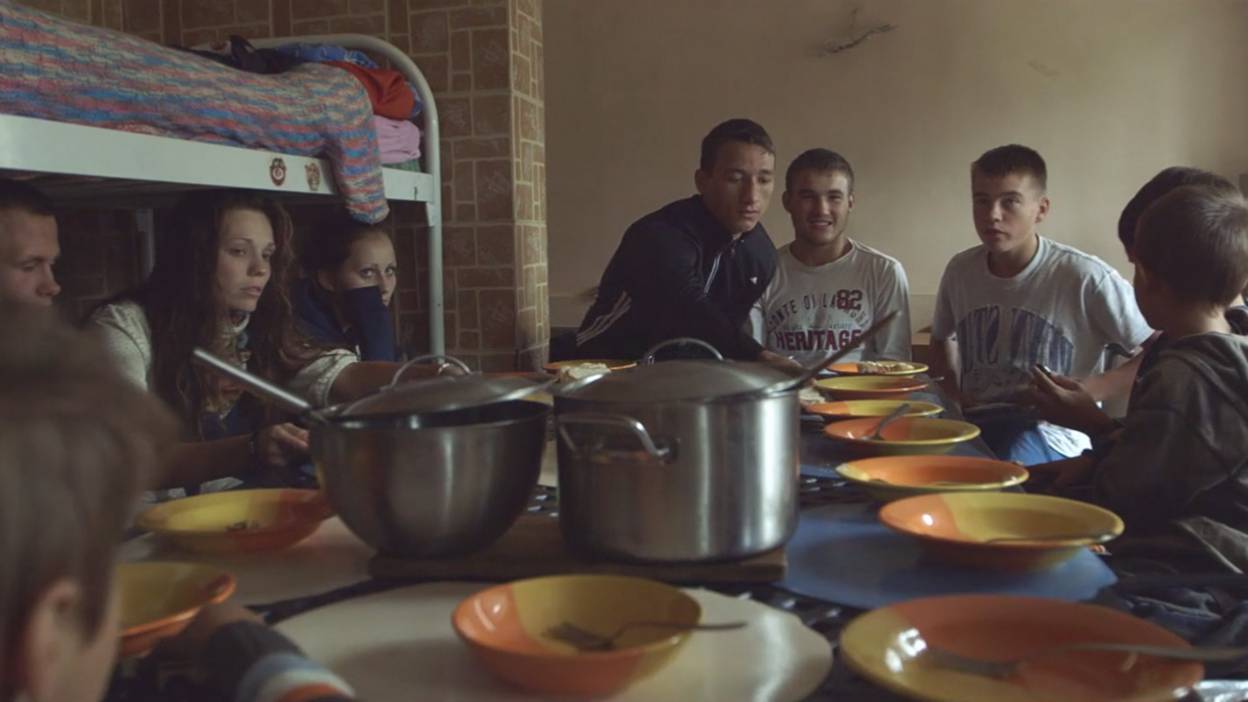 Almost Holy, Curzon
These stories are what Gennadiy calls, his 'reward'. We wondered if he felt he was addicted to helping people. He referred to a story he also relays in the film.
"Yeah, a little bit. I think people have different types of addiction: bad addictions and good addictions. If you want, this is like my hobby. I was a fireman in Moscow in the Soviet army. When, for the first time in my life, me and my friends saved people from fire, I understood something very, very important for me. It was a great day for me really. It was the best feeling that people can have. We have many different ways to have good fun in this world, but I don't know anything more amazing than to understand that these people have a life because you did something."
Currently, Gennadiy and many of his Pilgrim children are on a bicycle tour of Europe, planned before the start of the war, taking in 17,500km, during which he will hold events and conferences to spread his message of 'World Without Orphans'. Next year, he plans to take in the United States too. He tells us that his mission is helping raise adoption rates – of children with disabilities, drug problems, health problems and other issues.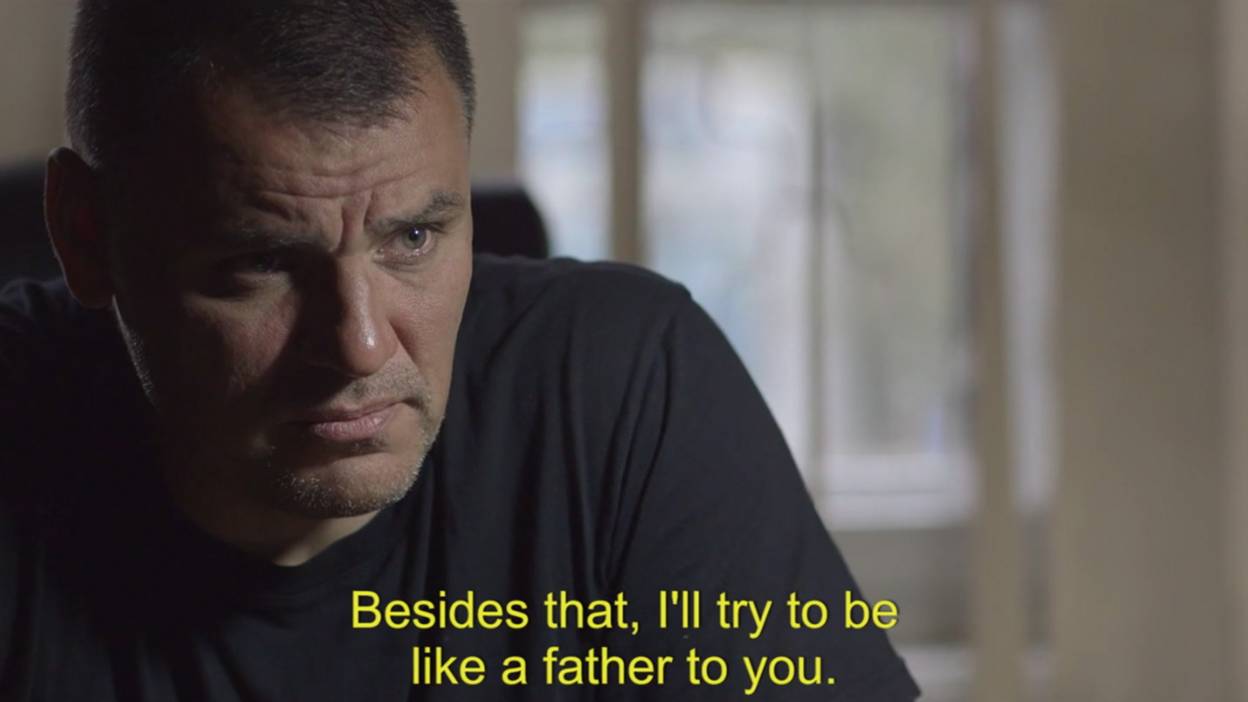 Almost Holy, Curzon
Gennadiy's clearly a remarkable figure, whether or not you subscribe to his vision, or believe that the ends he describes justify some of his perhaps less Christian means. We wonder if he has a personal philosophy.
"I don't have a special philosophy. We are the people and we must be people. We must be people, not animals. Now, when I live in war, I see people so quickly become like animals. I think, my philosophy… it's, just be people."