N/A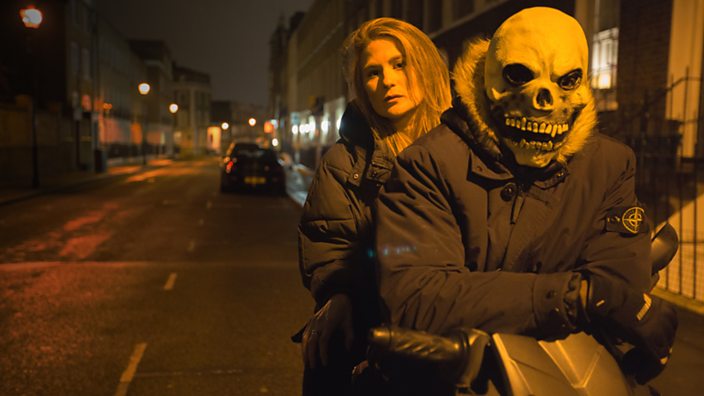 BBCThree/NickNorman-Butler
The moped gangs using acid to steal phones
The criminals making a career out of swiping Londoners' mobiles from under their noses
You're at the bus stop, or crossing the road, and suddenly your phone has been grabbed from your hand. You look up to see a moped speeding away.
If this sounds familiar, you're not alone. In 2017, there were more than 23,000 crimes committed in London using motorcycles. These include smash-and-grab robberies, high-value street raids and, most commonly, mobile phone theft. The latter is now the crime of choice for some young men, who see stealing phones as being as easy as picking up a takeaway coffee.
One of them is 'Topkat', 21. "Got a bat, some knives, swords," he says, describing the weapons he keeps on him. He has even thrown acid in someone's face just to make them move out of his way. He's done it "a couple of times", he says.
This crime is most popular in London with its long, busy shopping streets and numerous side roads and alleyways, allowing mopeds a quick getaway while police cars struggle to follow them.
Livvy meets moped rider 'Mr X' in East London. He unloads his pockets, showing several smartphones. At just 21, he has already been stealing phones for seven years, in which time he's stolen hundreds of devices. He sells them on to his buyer.
The 22-year-old buyer says he'll take the phones to Nigeria, where the market for smartphones is booming. "I bought that phone for cheap, and I'll sell it for twice the amount of money," he explains.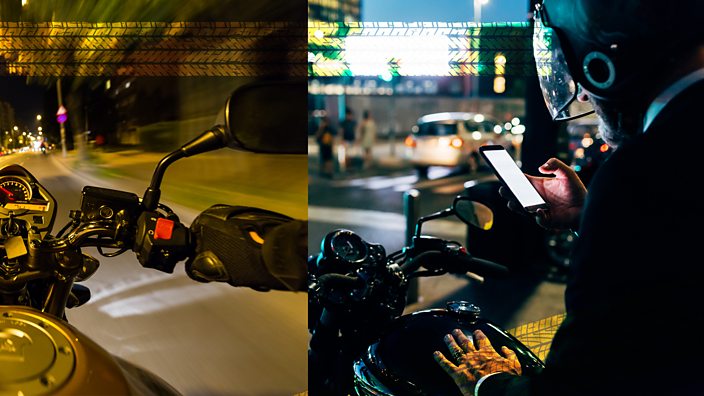 Mr X says stealing phones is as easy "as taking candy from a baby. If I see it and I want it, I'm gonna have it. Traffic? It's not a problem. Red light? Not a problem."
He says, "Anyone who has a phone that's out, looking down while they're walking, especially with headphones in - you're completely unaware of what's gonna happen. That's the perfect target."
They justify their actions by claiming they can't get jobs.
"At the end of the day, if you can't get a job, you're going to have to find something else to do," says another thief who goes by the name of 'Ghost'. They brag about their exploits by uploading photos and videos to anonymous Instagram accounts, showing them performing stunts, or posing with their faces covered.
Mr X takes Livvy to his patch in Upper Street, North London. It's a long straight road of shops and restaurants, with crowds of people at crossings and bus stops – many of them walking along engrossed in their phones.
Upper Street is one of five London hotspots where this type of crime has escalated, along with Oxford Street, Regent Street, Marylebone High Street and King's Road. Mr X and his cohorts have three target zones where they descend on unsuspecting shoppers: pedestrian crossings, bus stops, and pavements.
Sometimes, the thieves have stolen the moped itself, too; over 15,000 mopeds, scooters, and motorcycles were stolen in London over the last year.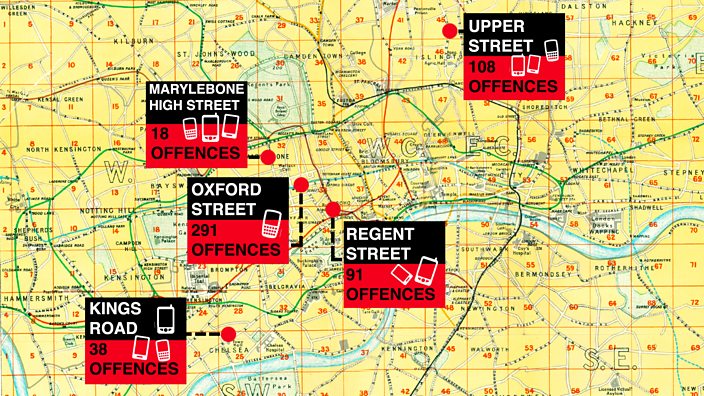 Around 50% of bikes don't have locks, so they're easy targets. Sometimes, they're taken from delivery drivers. "You just order a pizza, let them come to you," says Ghost. "For me, those are the easiest moves... You got the keys, everything's there already... Take off the box and… bye, bye...."
But time might be up for these gangs. The Met police are increasingly cracking down on moped crime, with thefts declining by 24% in the period from June to September 2017. New measures have been introduced to combat it, including remote-controlled spikes to puncture tyres and DNA tagging sprays. 
And thieves are being brought to justice. A few weeks ago, three men were sentenced by Southwark Crown Court to two years and four months' imprisonment for moped-enabled thefts. Last month, Derryck John, 17, was convicted of throwing acid at delivery driver Jabed Hussain and five others. Jabed worked for Uber Eats at the time. Derryck is facing a maximum punishment of life in prison, and will be sentenced in March.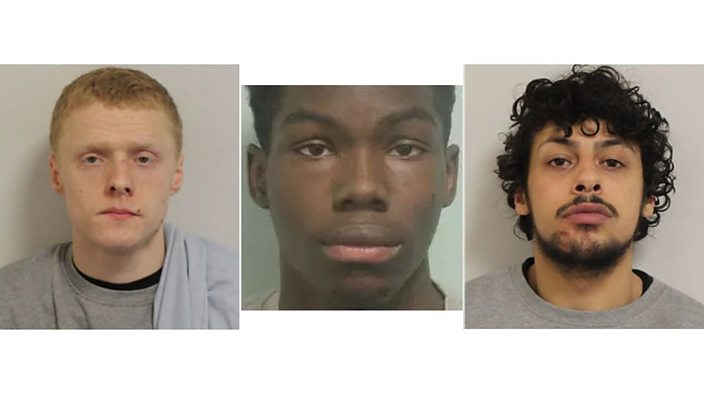 Some of the thieves Livvy meets dream of another life. Mr X reveals off-camera that he dreams of being a racing driver. In the documentary, he takes some tests with a professional racing driver trainer, and shows undeniable talent. 
The experience seems to give him a different buzz to what he gets from riding and stealing. 
He says he's now looking for sponsorship to become a racing driver. "I just want to start something new," he says. "I want to do something more productive with my life."
But for Topkat and Ghost, life continues in the same way as before. Stealing, even maiming people, to make money.
What can we, the public, do to keep our phones - and ourselves - safe?
Mr X says: "Only use your phone while you're stationary. Or, if you're talking while walking, put the phone in your handbag or pocket and use the headphones."
Taking security advice from a phone thief might seem strange, but since he's the one who could separate you from your beloved device, it might be wise to heed it.
Inside Britain's Moped Crime Gangs is on BBC iPlayer now.
This article was originally published on 22 February 2018.