N/A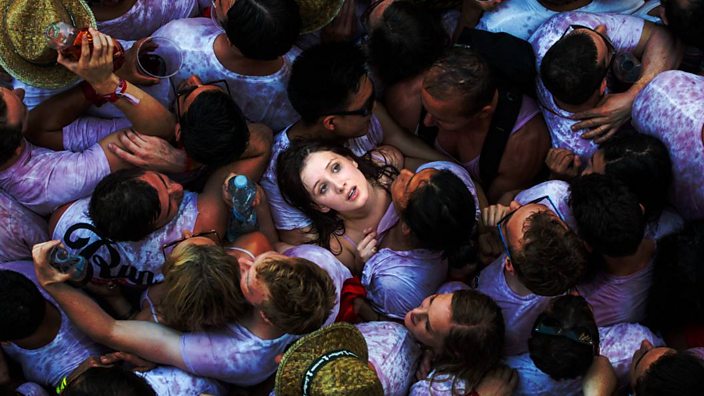 Getty Images
Fatal goring, or sexual assault? Weighing up the risks at the running of the bulls
Every year, thousands head to the Spanish festival of San Fermin to risk life and limb… literally.
Six enraged bulls are released onto the wine-slicked streets of Pamplona every day for people to run from. People have even died taking part.
But alongside the threat of a goring, there's a more sinister danger. San Fermin has become increasingly notorious for the level of sexual assaults against women.
You might assume women would be giving the festival a wide berth. But in amongst the testosterone-fuelled rabble are members of the quote-unquote 'fairer sex'.
We spoke to women who'd decided to take part to find out how big the issue is, and whether it affected their decision to run with the bulls…
Getty Images
Oneika is a keen travel blogger who often writes about challenging the norm. She'd heard that women were previously not permitted to take part in the running of the bulls, so when the opportunity arose to bust the stereotype, she didn't hesitate. "A friend of mine was putting a girl crew together. We are considered the weaker sex but we wanted to prove women can do it too."
"I felt encouraged by the men. Nobody was telling me "'You have to go home'. It was a supportive atmosphere."
What about the presumed threat of sexual harassment? "It wasn't even something that crossed our minds…" She advised women taking part to "be informed, be aware. If you are really scared, don't do it."
For Lauryn, it was a family affair. "My dad ran with the bulls a few years ago with a group of friends from his college fraternity. He had such an awesome experience and he wanted to take me there as my college graduation present."
She hadn't known about the furore surrounding sexual assault before attending. "I can't say I'm surprised because of the festival environment, but I never felt I was in any type of danger or uncomfortable because of the group I was with."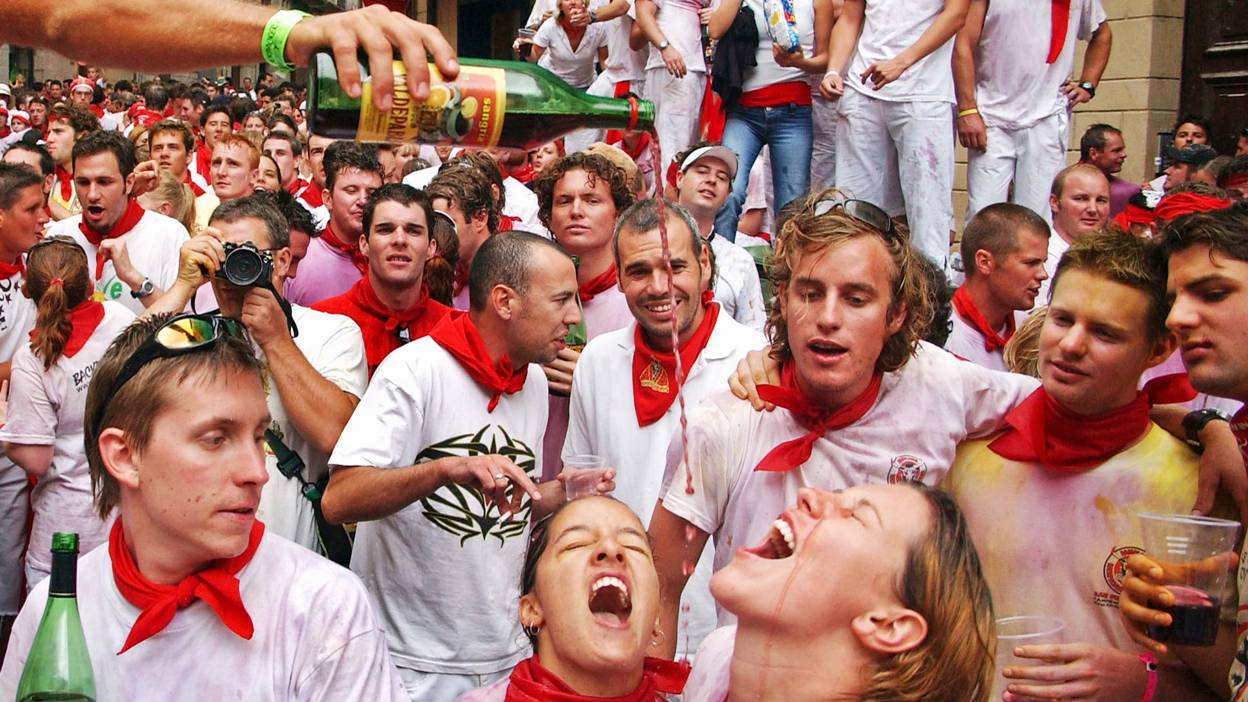 Getty Images
When Shara, an Australian travel blogger, arrived at the start line ready to run, she found she just couldn't do it. "It was very, very intimidating. 99% were male runners and there was nowhere to run. We ended up going to the sidelines and watching from there… it was still an incredible cultural experience."
She agreed with Lauryn, "I can see how [an assault] could happen. It's one big party, the streets are tiny… It felt like women were on the outside."
Before the festival began, we checked in with two women who are running this week.
Barbi has managed to cajole her less-than daredevil husband into heading to Pamplona. "I'm an adrenaline junkie, I'm not afraid of heights, not afraid of speeding cars… my husband will be hiding in a shop window!" Though not a thrill seeker, Ginny had a similar bucket-list approach: "If I didn't do it this year, I'd feel too old."
Neither were aware of the recent controversy surrounding sexual assault at the festival. While Barbi didn't feel personally worried about being attacked, she appreciated Pamplona's efforts to stop it happening. "They're following the trend like the rest of the world. We're women and there're certain things you should do for us."
She pointed out that women are always at risk of sexual violence: "Being alone in a bar [at home] is not necessarily safe."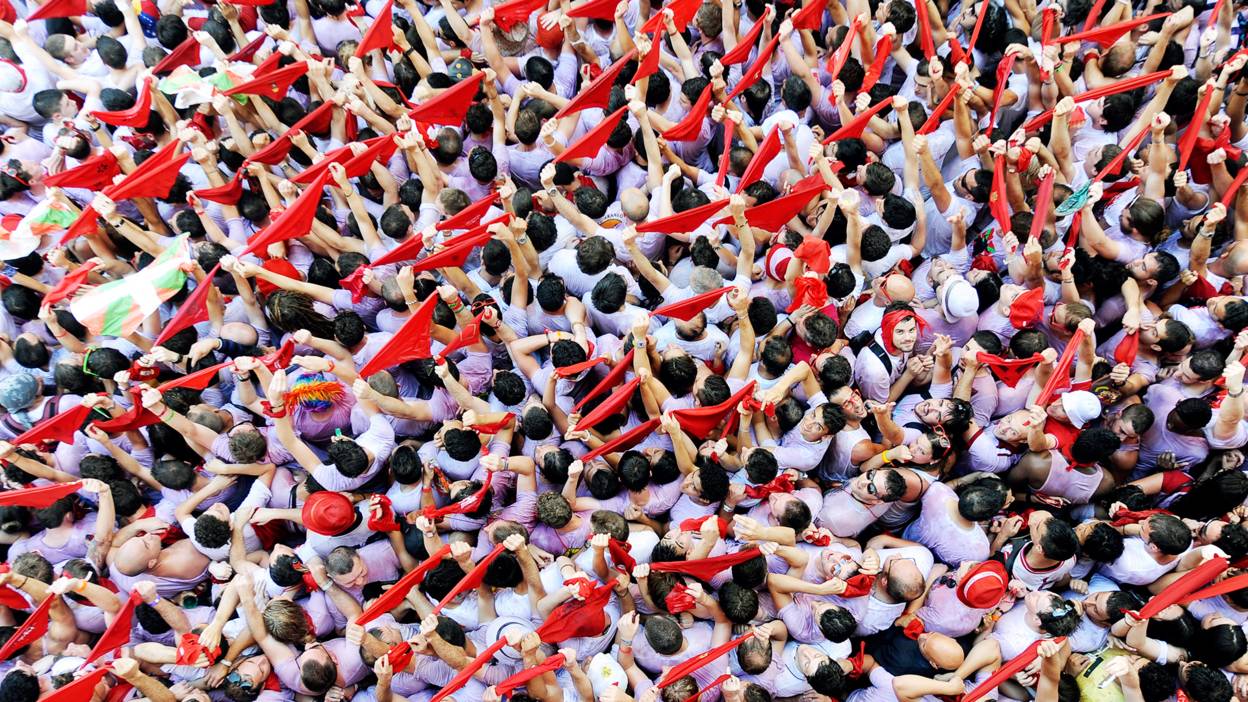 Getty Images
So how much of an issue is sexual assault at the running of the bulls?
Though there are few official statistics, several high profile rape cases - including a girl being murdered for refusing sex in 2008, and the reports of hundreds of complaints by local women's groups - suggest it's not been exaggerated.
The local government in Pamplona told BBC Three of the numerous methods they've put in place to tackle the issue and last year the mayor directly addressed the issue saying, "We'll never tire of saying that these [incidents of sexual assault] are intolerable, and that right now, they are a black stain on San Fermín."
That said, the experience was almost universally a positive one for the women we spoke to. Perhaps most telling is that none were surprised that there might be sexual assault at an event like this…