N/A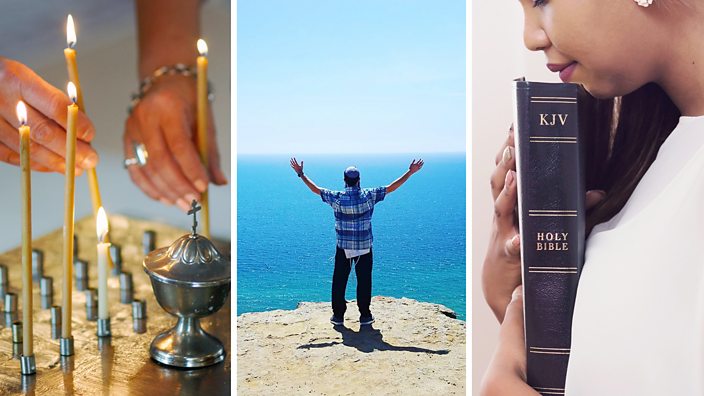 Meet the religious social media stars
Their Instagrams are all about god and spirituality
The 'Millennial Rabbi' planned his Instagram Hanukkah content weeks in advance. There were to be eight days of carefully curated Insta stories, including a live stream 'delving deeper' into the Jewish holiday, accompanied by a post quoting from Proverbs 20:27 and exploring the symbolism of flames and natural light.
But mostly, he wanted there to be relatability.
And so… "Dreidel battles in the hood," typed the 31-year-old, (whose real name is Daniel Bortz), in monochrome Roboto font.
He'd also "made some videos earlier in the week where I spoke directly to the camera and explained what Hanukkah really was, and what Judaism means to me," Daniel says. He posted these on Facebook. "On Snapchat, I post more lighthearted, behind-the-scenes stuff, where maybe I'm less polished and more real. Then there's LinkedIn, Twitter, YouTube… they all serve different purposes and help me spread my message in different ways."
Official religious bodies have long been making the most of technology. Last Easter, the Church of England encouraged followers to share "photos of baptisms, dawn services, church celebrations and more using the hashtag #EasterJoy" on all forms of social media. On Facebook, the page 'Ask a Catholic Nun' has almost 270,000 followers, while a Christian-based ad agency found more than 30% of churches said they updated Facebook each day. The Dalai Lama is arguably the leader in this field; he has had a Twitter account since 2008, now with 17.3 million followers.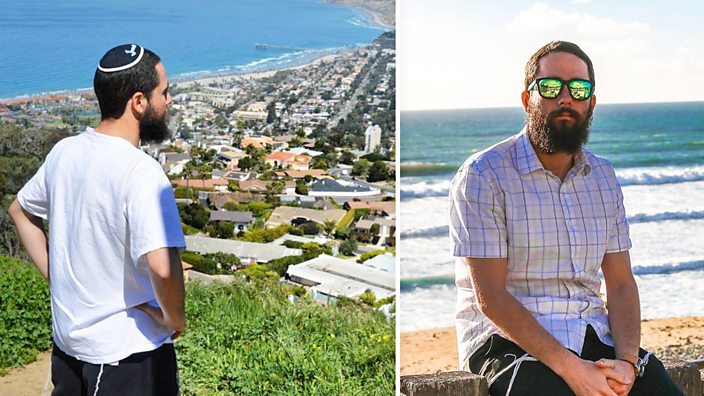 Now, ordinary individuals are following suit. In the same way as people interested in particular diets or exercise regimes use social media to promote the lifestyles they espouse, social networks such as Facebook, Instagram and YouTube are providing a platform for spiritual influencers to spread the word. These individuals can have virtual congregations of thousands, who often follow them with passionate loyalty. In many ways, they're the digital successors to American TV preachers who used to reach their audiences in their living rooms.
In the UK and America, Christian believers appear to be those accruing the largest fanbases. One of the most prominent Christian influencers in the UK is the fashion and textiles student Dephne Madyara, with 100k subscribers on YouTube and 20k followers on Instagram. In America, influencers such as Sadie Robertson (5m followers, across Instagram and Twitter), Heather Lindsey (350,000 followers) and Emma Mae Jenkins (130,000 followers) amass thousands of likes on their videos extolling the benefits of their faith.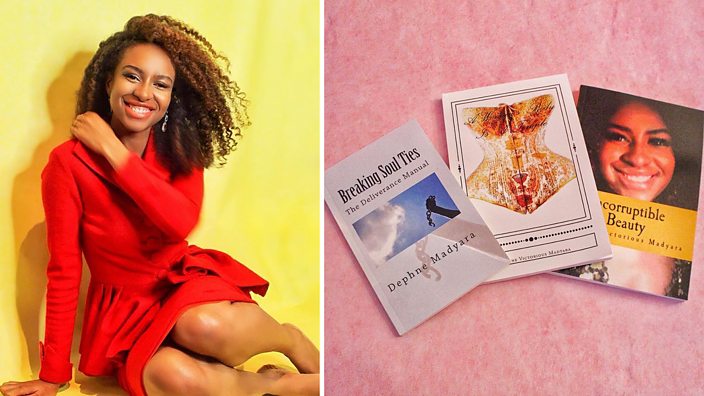 There are many non-Christian influencers too. The UK-based Muslim Travel Girl (real name, Elena Nikolova) has 33,000 Instagram followers and 30,000 Facebook subscribers. Her website helps Muslim millennials "have halal travel and enjoy the world," as she puts it. American Nikki Schreiber runs Humans of Judaism, which boasts 110,000 followers on Instagram, and features Jewish individuals from all over the world submitting a photograph and a story about what their religion means to them.
Most of the influencers make a significant amount of money from their high profiles, often by endorsing clothing lines or selling their own products to their followers.
But they insist it's not all business. "I honestly don't think I would have a relationship with God if it wasn't for social media," says Ashley Brown, 29, from Dallas, who has 45,000 subscribers on YouTube and 20,000 on Instagram. "I'd known people who were religious in real life before, but I didn't connect with their beliefs. But on social media, you have a platform to both boldly share your own experiences and deeply enquire about other people's, too."
Her videos have titles such as, 'God told me who my husband is', 'Why I don't take birth control', and 'How should I respond to an unwed mother?' Her followers respond with messages such as, "Ashley, keep on speaking about God's work in your life. It gives him glory and it has given me hope in a dark in confusing place. Thank you for being light."
Uma Elizabeth Knight, a 28-year-old yoga teacher from London, has just begun using social media and already has a 4,000-strong following. She doesn't formally define her spirituality, but it involves aligning herself with the rhythm of the moon. "When I started to explore spirituality and post about it on my Instagram account, I remember feeling cautious in case people would judge me in some way, but everyone was so supportive. It's really brought me out of myself and encouraged me to develop my beliefs further."
Uma used to primarily post pictures of yoga poses, like many people using social media to promote their businesses. Now she'll mark the approach of a full moon with the hashtags #fullpower and #presence, or uploads verses from The Radiance Sutras, a meditation text which she describes as "like my Bible".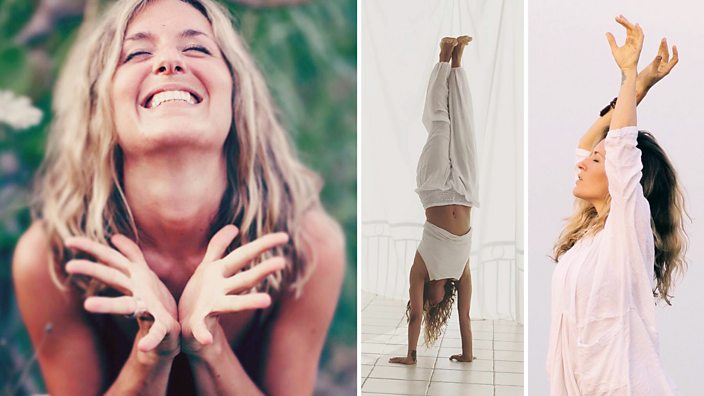 Though her following is still modest, it is tightly knit. "All the things you have prayed for (a deeper connection to your body, to love yourself) you have given to me through your teaching," writes one follower. "So inspired by you, sister. By your strength, your grace, and by your struggle," says another.
As their followings grow, some influencers have begun to worry about their responsibility towards their young audiences. "I thought for a very, very long time before adding the word 'Rabbi' to my handle," says Daniel, whose followers are mainly aged between 25 and 34 and often turn to him for relationship advice.
"I'd travelled to Israel and been rabbinically ordained, so it wasn't a lie - but I don't have a degree in psychology and I'm not a licensed therapist. So who am I to be imparting advice or to be suggesting I have words of wisdom to share? In the end, it was a friend who told me that I still had something to offer, and that I should go for it."
Uma worries about her posts being too hippy and 'alternative' to take seriously. She often writes things and then deletes them later. But, she says, "I'm trying to get better at not doing that, because I really do believe that everyone's voice is valid and that everybody has something to give – spiritual or not." 
Miyra Khan, founder of the Muslim Counsellor and Psychotherapist Network, agrees that you don't need a degree in psychotherapy or theology in order to make your opinion and experience of religion valuable. She lauds the access social media gives us to a wide range of voices, but stresses that "there is responsibility on the person creating the content to think carefully about what they want to say." Just as fitness and wellness bloggers can make their followers feel insecure about their own less than perfect lifestyles and appearances, Miyra believe there's a very real risk of religious influencers having a negative impact on their audiences too.
"The most basic thing that you discover in counselling is that when somebody is seeking help, it's often because they feel like they're not good enough – and we all know social media can exacerbate that," she says. "When it's about religion, that can be particularly devastating. Someone might post a status saying 'keep praying' with the best intentions – but for somebody on the receiving end who is struggling with depression, for example, that won't necessarily help because they may need additional support."
In fact, it may make them feel worse. If someone in a vulnerable situation follows the influencers' advice and their circumstances don't improve, they may feel like a failure in their faith.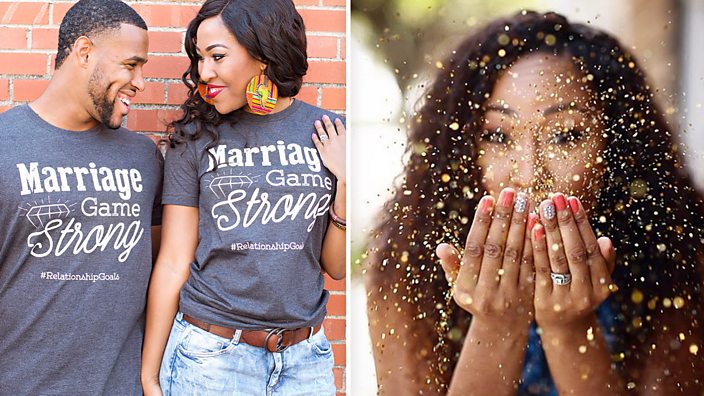 Miyra worries that people with mental health issues using prayer or another aspect of religion as a cure might avoid seeking professional help. "Social media influencers can be great reminders of spirituality," she says, "but it's very important that they remember that, while they are being heard, it's often a one-sided conversation. The reader is on the receiving end – but who is hearing that person? That's where counsellors like me come in."
Ashley believes it's all too easy to criticise religious influencers, and insists she's confident she's doing the right thing. "As long as I'm sharing things from a place of love, then I'm not hurting anyone. And I do believe that the only qualification I need to spread this message is from God."
For Daniel, the 'Millennial Rabbi', "the best thing about social media is that it doesn't matter what religion you are," he says. "A lot of my followers aren't Jewish – they're just interested in asking questions and hearing new perspectives. A couple of hundred years ago a Rabbi would have to get on a horse and travel for weeks if he wanted to impart his message with a thousand people – and even then, only Jewish people would hear him. But now I can spread the word in a matter of minutes, and who knows who might listen. I think that's pretty cool."
Originally published 18 January 2018.