N/A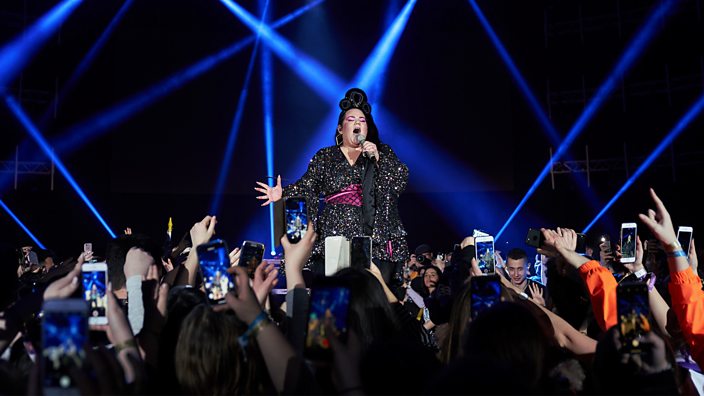 Jewrovision
Jewrovision: How a Jewish song contest helped me embrace my faith
At a time of growing concern about anti-Semitism, it was an unabashed celebration of what it means to be both Jewish and European
The tension filled the air in the concert hall as we waited for the winner to be announced. All around me, performers and their friends chattered excitedly in different languages - German, Hebrew, English and Russian - as we waited to find out which act had come out on top. After an evening of energy-filled performances ranging from rap to dance music and feel-good pop, it was time to see who'd won the judges over.
No, this wasn't the annual festival of kitsch known as the Eurovision Song Contest. Instead, I was attending the 18th Jewrovision, an annual Jewish music contest which brings together young amateur singers and groups from all over Germany. Officially, I was there to report on the song contest as a producer for the BBC's Beyond Today podcast, but I also wanted to see for myself what such a grand scale celebration of modern Jewish identity looked, felt and sounded like.
As the judges deliberated, contestants were treated to a special performance from last year's Eurovision winner Netta Barzilai, who won the 2018 contest for Israel. I ran into the crowd and fought my way to the front to join the scrum of kids jumping in time to her songs, which were delivered with a blast of pyrotechnics. As a major Eurovision fan, I was excited to see her perform, and if you told me last year I'd see her perform as a part of my job, I'd have laughed. When she finished the set with her winning hit, Toy, the cheers of the thousands-strong crowd filled the cavernous venue.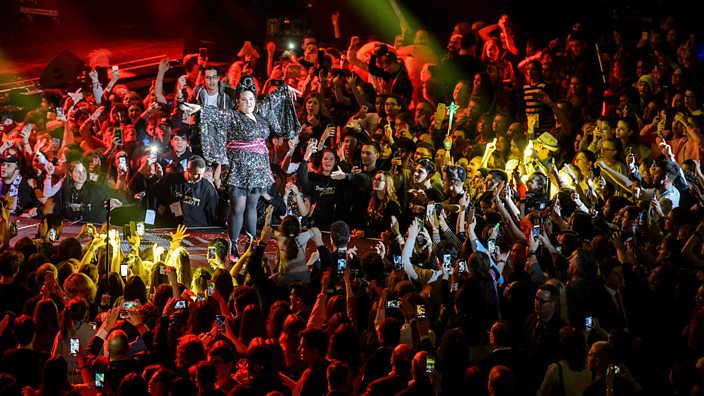 Jewrovision is run by the Central Council of Jews in Germany, formed in 1950 to advocate for the rights of Jews living in the country. They monitor anti-Semitism, as they have always done, and provide funding for Jewish youth camps and educational activities. The music contest, which is for young people aged 10-19, is the climax of a weekend filled with everything from Torah lessons to a talk on Jewish superheroes and how religion informs their characters.
Each group performing represents their local Jewish youth club. The one which really caught my eye was Olam Berlin - a troupe of about 20 kids, who had come up with a look that was half traditional Rabbi and half Matrix. Their costumes - black leather jackets over long shirts - were reminiscent of Jewish Orthodox clothing, bringing tradition and pop culture together. They made a cover of will.i.am's #thatPOWER their own by adding in some techno-style dance moves.
The whole event is about the fusion of German and Jewish cultures – it's an unabashed celebration of both. The other standout performances, for me, were Munich's Neshama München, who sung about "loving your Jewish life" and even threw in some unexpected satire with visuals poking fun at the "Jewish mother" stereotype. And Am Echad Bayern – also from Munich – who donned traditional German dress (Lederhosen and Dirndls) and nodded to their Jewish heritage with German lyrics set to klezmer music (the traditional music of Eastern Europe's Ashkenazi Jews). 
Jewrovision has grown from just 120 participants when it first started to the 4,000-strong extravaganza I attended. The Central Council took over the contest in 2013 and boosted its production values with an injection of funding – before that, Jewish youth groups organised it themselves. More publicity and word-of-mouth buzz have grown its profile in the last six years. You can tell it's come up in the world; it was held in Frankfurt's Festhalle this year – a concert venue usually reserved for the likes of Nicki Minaj or the Red Hot Chili Peppers. And similar to Eurovision, it's held in the winner's city every year.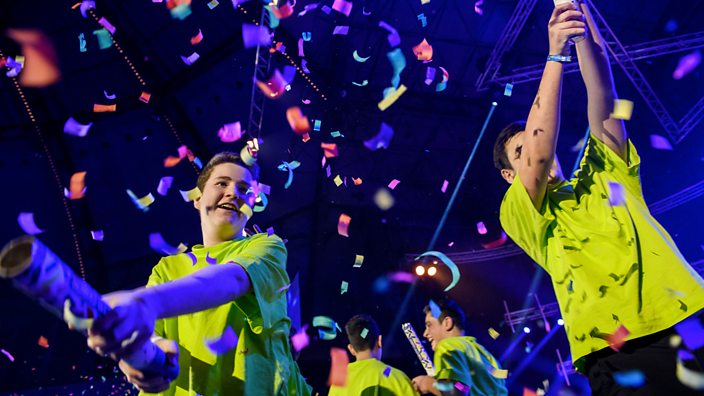 Meanwhile, in Germany, there's a feeling that fears about anti-Semitism are being fuelled by several factors including the increasing divide in society over immigration, and the formation of the right-wing, populist Alternative for Germany (AfD) party in 2013. One of their regional representatives said in 2016 that the Holocaust got too much attention, causing other party members to resign and some to form their own breakaway party, in a show of opposition to his comments. German police data released in February showed anti-Semitic incidents had reached their highest number in a decade in 2018, and sadly, the rise is happening in other European countries too: France reported incidents had risen by 74% last year, and in the UK, a Jewish charity which counts anti-Semitic incidents reported 1,652 in 2018 – the highest it's recorded since 1984.
According to Dr Josef Schuster, the president of the National Council of Jews in Germany, Jewrovision helps youngsters celebrate their roots in a challenging political climate. "Many young Jews in Germany are wondering where our country is going politically," he said. "Jewrovision is one way of countering this growing anti-Semitism – 1,500 performers return home with an increased sense of Jewish self-confidence."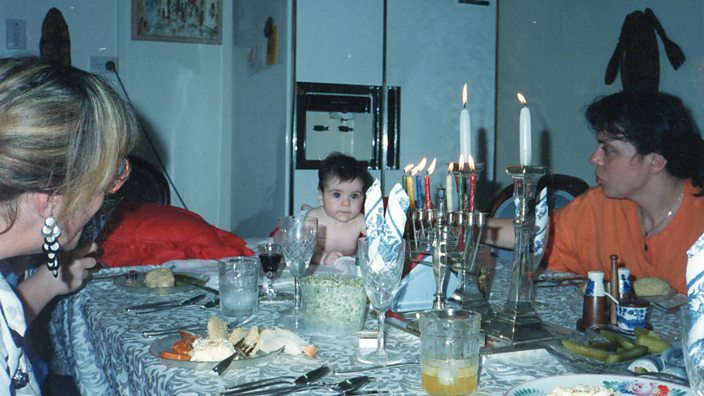 Growing up in Australia, my family were fairly traditional and observed most of the holidays. I was lucky enough not to really encounter anti-Semitism myself, but I was aware of it and that it occurred to my friends. I remember a kid at school not wanting to sit next to me because I was Jewish, which upset me but I was still too young to really understand it. The shadow of the World War Two Nazi atrocities hung over our family's story – my Czechoslovakian grandad had survived the Holocaust, travelling to Australia from Israel after being liberated from a concentration camp. But all of that felt somehow separate and far away. As a child, I found synagogue and Hebrew lessons a bit frustrating. I didn't feel like I was equal – women weren't allowed to read Torah at my Orthodox synagogue (although they can in liberal ones). I had more fun at the Jewish summer camps I went to as a teenager because we'd go camping and hiking, as well as learning more about our faith.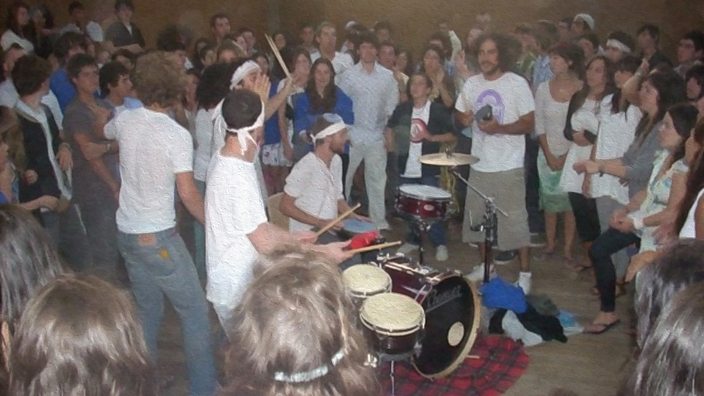 I didn't personally start seriously thinking about my faith and its place in my identity until I went to university in 2011. Going to uni is often the time when young people start to really explore their identities – they're away from home and the watchful eyes of parents for the first time, and it's a prime opportunity to find out who they really are. For me, as well as the typical student pastimes of partying and staying out late, I found myself also becoming the president of the Jewish society on campus – which puts on events for Jewish students, helps them with any problems they have, and supports them in learning about their faith.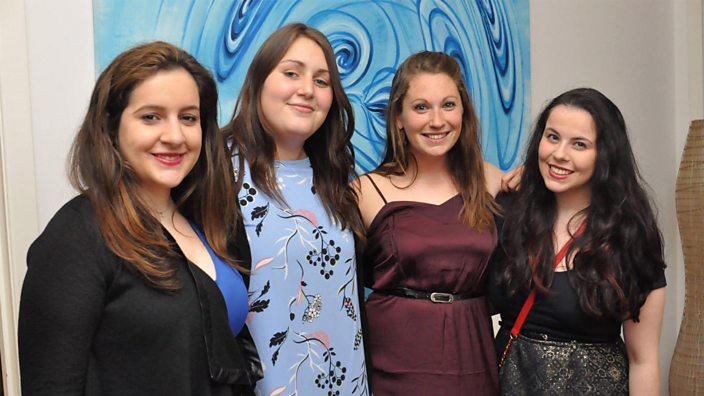 Through meeting other Jews at uni, I realised there were different ways to be Jewish and everyone had their own story. Meeting people who lived their religion in their own way made me want to identify as Jewish, but in a way that didn't feel oppressive to me. I felt a real desire to belong to the community, but until now, seeing Judaism lived out in so many individual ways, I didn't know how I – a modern Australian girl – could find a way to fit into it. But like any religion or culture, no story is the same and discovering the various perspectives, heritages, and conflicts of opinion made me want to belong to such a group. Judaism is not just one perspective, it's filled within many on a complicated spectrum – and I love it for that.
There have been a few times when I felt vulnerable because of my faith, like when anti-Semitic graffiti appeared on campus and Israeli flags with swastikas daubed on them were brought into lectures. I remember one time, hearing a ruckus and finding a crowd of people surrounding a guy handing out flyers with anti-Jewish conspiracy theories on them. I reported him to security and he was removed.
When I was 21, I decided to find out more about what my grandad Leo went through during the Holocaust. I felt ready to face what happened and try to make sense of it for myself. My uncle Henry, the source of all our family history, mentioned he may have been in a camp in Ebensee, Austria, so I contacted the historians at the camp memorial. They sent me a scan of his original ID card and offered to guide me round the camp. Seeing his name on the card was deeply unsettling – it included his age, an ID number, his place of birth and in bold "ung. Jude" – Hungarian Jew (the Nazis had incorrectly recorded his nationality).
And so I became the first person in my immediate family to visit the site of the former concentration camps in Poland and Austria that my grandad was detained in. I wanted to know more about what my grandad experienced, as he never talked about it – he didn't want his family to be traumatised by what had happened to him. He passed away before I was born, so I decided to piece his story together myself.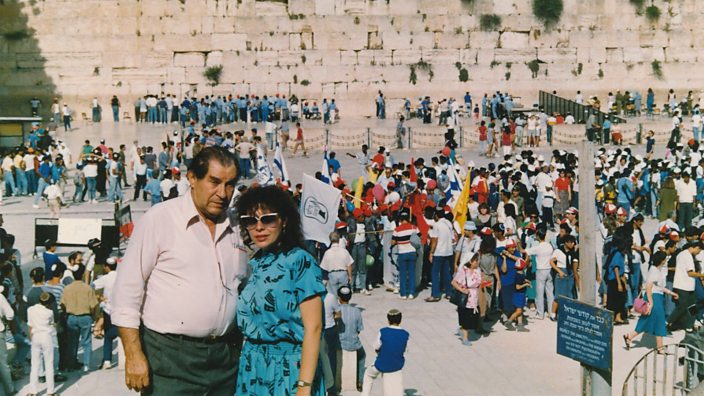 It was this newfound desire to understand more about my European Jewish heritage that led to me discovering Jewrovision. I moved to London in 2017  and met up with two German friends, Benny and Laura, who had taken part in the contest as kids. It was important to them, growing up in the country where the Holocaust took place, to feel there was an event they could be part of which celebrated being both German and Jewish. 
As Benny explains: "We grew up behind bars – a lot of Jewish schools have bars over the windows and big gates. They paint them in the school colours to try to make them look more friendly. We had terror drills, and learned what to do if an attacker tried to enter your school."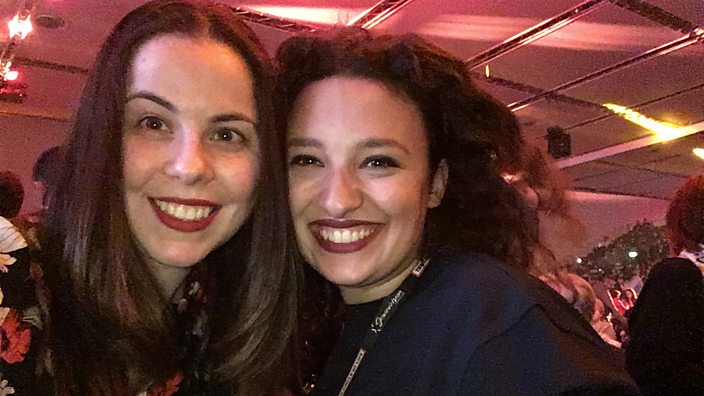 That's why events like Jewrovision, which bring people together to celebrate their faith and foster a sense of community and inclusivity, are so important. You don't have to be Jewish to come and watch, either; participants often invite their friends outside the community. 
It's not just about the performance at the end, but the whole process. These kids (and their parents) take four or five months out of their lives and practise every Sunday. At the end, they all feel like superstars, regardless of who wins. 
On the night, after a tense silence in the hall that felt like hours, Olam Berlin – the 'futuristic Rabbis' – were announced as the winners. There were a lot of delighted cheers, and even some tears, as their name was read out.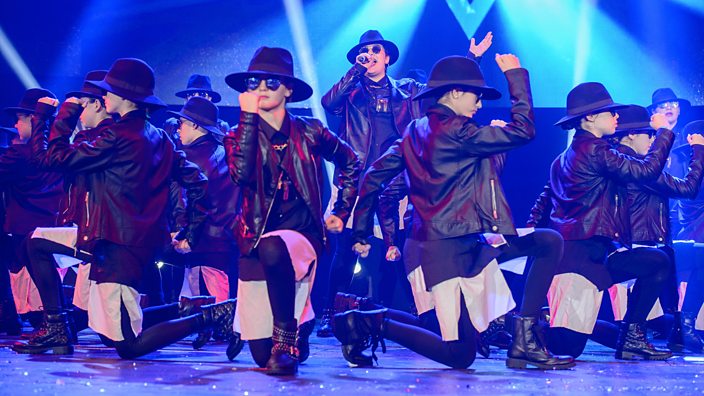 Nobody voiced the sense of togetherness at Jewrovision more for me than the 10-year-old boy from Leipzig I met. "I'm the only Jewish person in my class, but that's OK," he told me. "My school won an award for being anti-racist and I'm so proud. Leipzig is great, come and visit us."
In that moment, I was reminded of my community's progress and resilience, and how Jewrovision had made me appreciate my identity in a way that's much deeper than a pop music show.