N/A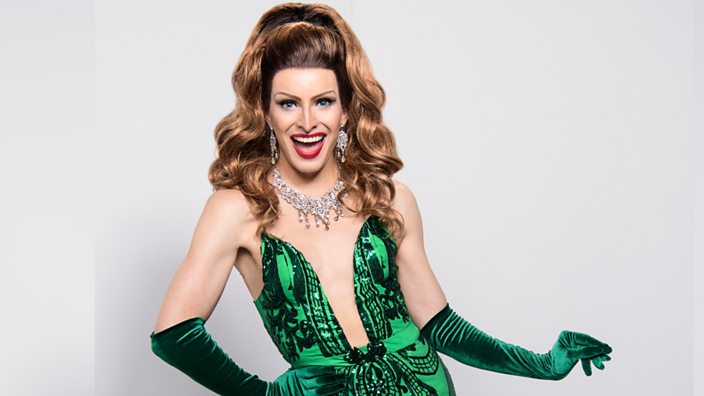 BBC
'I was utterly devastated': Veronica Green on the end of her Drag Race UK journey
After a shock positive Covid test, Drag Race UK's Veronica Green was told she couldn't return to the competition.
"This whole year has been a rollercoaster and I don't necessarily want to ride some parts of it again."
Veronica Green was having the time of her life on the second series of Drag Race UK - she was a viewer favourite and a strong contender. She was even described as a triple threat in episode two, when she scored her first Ru Peter badge.
But that all changed when she got some unexpected and, for her, devastating news.
As revealed in the latest drama-filled episode of the reality show, the Rochdale queen tested positive for Covid meaning she wasn't able to return to the competition.
"I was utterly devastated," Veronica says when she thinks about the moment she got her positive test results.
"Once I stopped crying I was just numb. I didn't know how to process the information."
"That's it, the journey's done, game over," she thought to herself.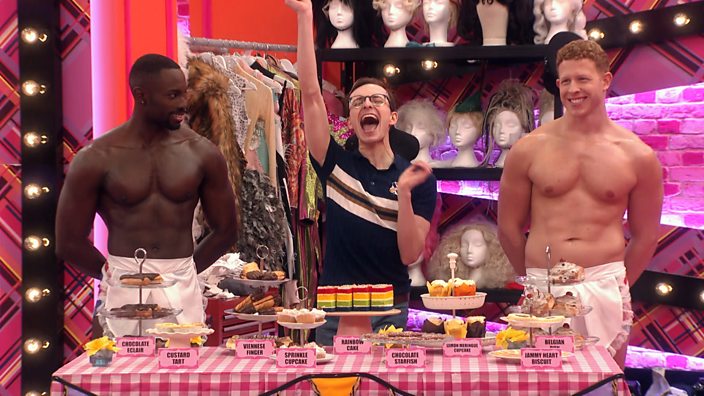 Thankfully, she didn't have very many physical symptoms, other than a mild cough.
But the blow came after the performer had been through a "very dark time" during the first nation-wide lockdown, as documented in a new spin-off episode called Queens on Lockdown.
"It was a combination of everything coming crashing down all at once," she says.
"I was having the time of my life on Drag Race and it was cut short and then we were in limbo.
"I'd come back home and the world had changed.
"I didn't understand what was going on for a while and then it suddenly dawned on me that all my work had gone.
"As well as being a drag performer, I am a singer for a living. And every single gig was cancelled. I had no income.
"I had no idea how I was going to pay the rent.
"Everything I'd trained for - my whole life had been built around theatre and entertainment and performing - it just disappeared overnight. The industry felt like it had collapsed."
Veronica says she ended up shutting out her family and friends and didn't leave her house for twelve weeks.
Most of that time was spent confined to her bedroom, which she didn't leave other than to use the bathroom or to occasionally make herself a cup of tea or some food.
"It was a horrendous experience," she says, before adding that she's now made a full recovery. "I'm doing much better now, as Baga Chipz would say.
"I think getting out of the house, finding ways to clear my head and talking to friends and family members made the world of difference.
"I got through it with the help of my family and friends and my fiancé."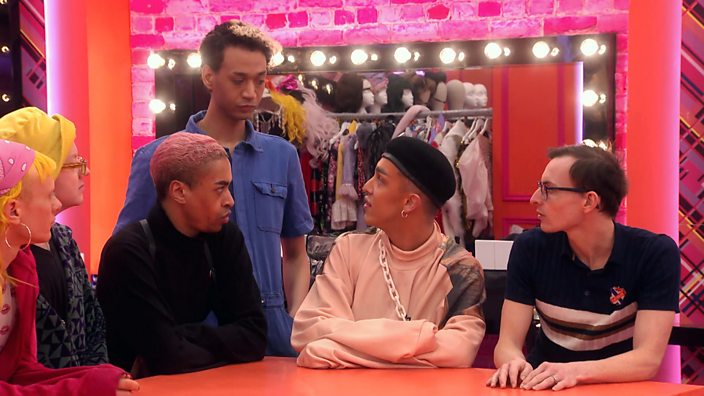 Veronica has fond memories of the time she got to spend with her fellow queens.
"I loved absolutely every aspect of it," she says. "I loved the highs, the lows, the good, the bad, the ugly.
"I loved my little temper tantrums. I loved the runways. Doing the challenges.
"I was like a kid in a playground. It was a world of opportunity for me.
"It felt like I was getting somewhere and doing what I loved on a grand scale."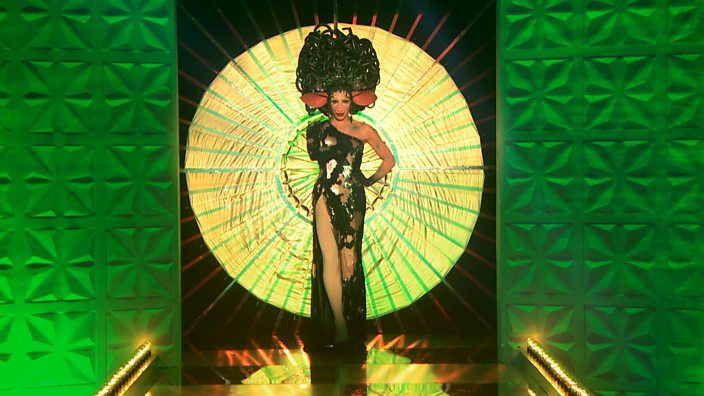 And, as Ru announced in the latest episode, Veronica now has an open invitation to return to compete again in a later season.
When pressed, she coyly declined to confirm or deny if she'd be coming back - and the production is shrouded in secrecy. But if she were to return, is there anything she'd do differently?
"I think one thing I struggled with - and this comes from childhood and lots of years of being a queer person and being bullied and lots of rejection in the entertainment industry - is the need to feel validated. I put too much value in other people's opinion of me.
"In a competition, I don't see a place for that craving approval from other people. That's something I would work on if I were to go back."