N/A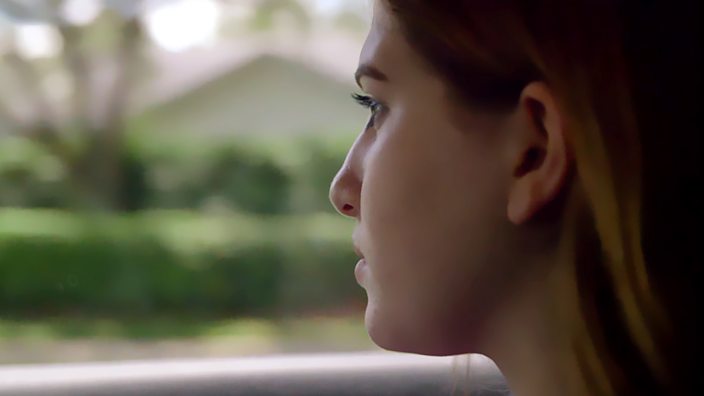 BBC Three
'The day the Parkland shooter came to my school'
'I was waiting to be shot,' says survivor Eden Hebron. 'I was waiting to feel it. And I didn't feel it'
Valentine's Day felt just like any other day in a town where nothing ever happened. Eden Hebron woke up and put on a red shirt. 
"A reddish-pink," she says. "And my mum gave me and my sisters little chocolate hearts."
The then-14-year-old made her way from her home in Parkland, Florida to Marjory Stoneman Douglas High School as per usual.
"I was born in Parkland," she says. "It's a small, cute little town, where everybody is very close-knit. My mom would be like, 'Oh, lock the front door', or 'Put the alarm on', and I'd be like, 'We literally live in Parkland! It's just a waste of time'."
Parkland is a wealthy, green suburb set in a nook of the verdant fringes of the vast Everglades National Park. Its population of 30,000 can enjoy airboat rides through the marshes, a dog park called Barklands, and zoning laws that aim to preserve the "park-like" character of the city.
"I guess it's always been perceived as very innocent," says Eden. "It's always been known, it's one of the richest in south Florida, whatever."
At 2.19pm on 14 February of this year, Nikolas Cruz clambered out of a goldfish-coloured Uber with a duffle bag and a backpack and began walking purposefully towards Marjory Stoneman Douglas High School. The 19-year-old former student was carrying an AR-15 style semi-automatic rifle which, over the course of six or seven minutes, he would use to kill 17 people and injure a further 17.  
Eden was in her third period class, English. Her 14 year old friend, Alyssa Alhadeff, sat beside her in room 1216 on the first floor. Alyssa was a close friend of Eden's – the kind of person she'd go to the movies with or call up just to hang out. They stayed at each other's houses and occasionally pranked strangers. Eden liked that Alyssa didn't really care what other people thought of her. They shared a mutual dislike of their English class.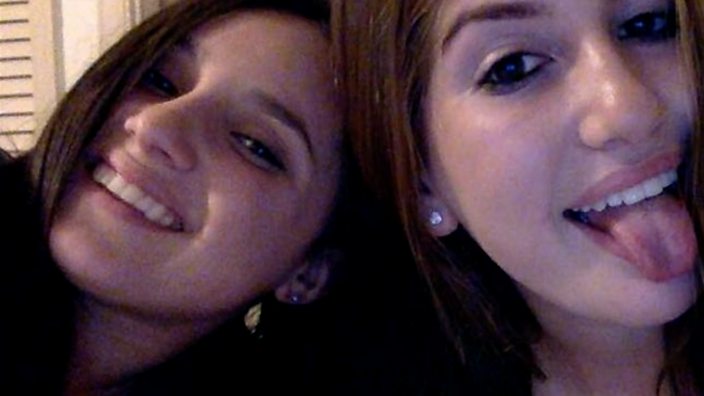 "We never really liked it," she says. "It was always so boring. Like ugh, it was terrible. I was thinking of dropping it at one point."
The pair were writing an essay in silence when they heard an unfamiliar sound. "My mind couldn't identify it as a gunshot because I never heard one before," she says.
The fire alarm sounded. As its wail echoed through the corridors, it was punctuated by muffled screams, the quick patter of children's feet through the corridors, and the explosive rattle of gunfire. 
Alyssa turned to Eden with an unfamiliar look on her face. 
"At that moment I knew something was wrong," says Eden.
The class scattered. Alyssa and Eden ran in opposite directions.
"Somehow I ended up under the table next to the desk right across from the door," she says. Alyssa and another friend scrambled back towards Eden, kneeling under the table, clutching hands. Alyssa peered over at the door. Eden placed a bin in front of her and locked eyes with Alyssa in petrified silence.
"I heard shots in the hallways," she says. "I heard them coming closer. And then, at that moment I was like, 'He's coming to my class, he's in my class or he's shooting my class'. And I remember hearing it, but as I was hearing it I was waiting. I was waiting for the shot to be me. I was waiting to be shot. It wasn't like, 'I hope'. I was waiting to feel it. And I didn't feel it."
Alyssa fell moments later.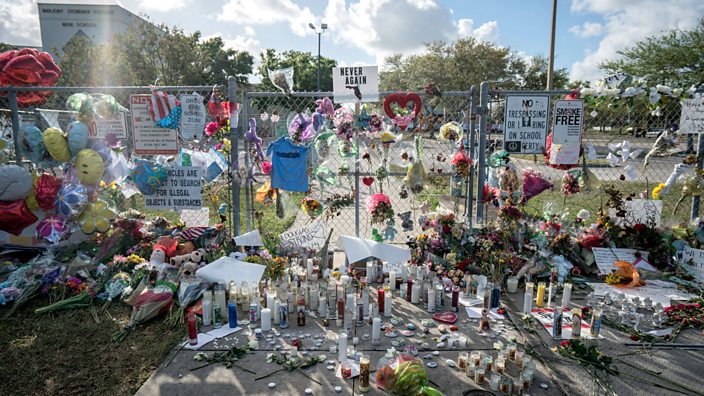 It happened so quickly that Eden never even saw the gun. The gunman smashed through the glass of the locked classroom door and unloaded several rounds from the .223 caliber weapon. A hail of bullets peppered the walls of the room, filling the air with thick clouds of dust and gun powder, and an acrid, smoky odour.
She started calling Alyssa's name, but was immediately silenced by her classmates, afraid the gunman would return. 
"And then he did come back," says Eden. "I was so trapped. I couldn't help her. I couldn't call for her. I couldn't make any noise. I couldn't move. I couldn't do anything, and I couldn't say anything without putting myself in extreme danger."
Eden closed her eyes and clenched her fists. The sound of her teacher calling 911 was the next thing she remembers.
"And then I realised Alyssa wasn't the only one," she says.
Three people inside Eden's classroom were killed by the gunman. In less than 10 minutes he injured 34 people – 17 of whom died – before dropping the rifle and his backpack and fleeing the scene. The first officers entered the building at 2.32pm, by which time the gunman was making his way to a grocery store, where he bought a drink, before heading to a fast food restaurant. He was arrested in a nearby neighbourhood over an hour later.
Meanwhile, officers had reached Eden's classroom and begun evacuating the students.
"They were yelling at us, 'Run, run, run, run'," Eden recalls. "And that's when I started running. I've never run faster."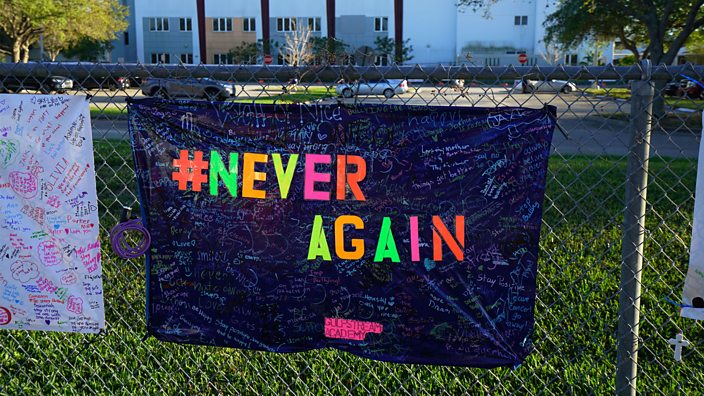 Outside, there was a growing crowd of students, parents, and media. Eden called her mum. "My mom was like, 'You're ok right? Like nothing happened to you? You didn't see anything?' And I was like, 'No, Alyssa just got shot next to me'."
The scene was thick with cars – a relative rarity in Parkland. Eden left the confusion with her mum to go to a friend's house where she turned on the news.
"I remember it kept saying five dead, six dead, seven dead. It just kept going up. And that's when I realised how bad it was," she says. "I never would have thought 17 people would die. That's a lot of people. That seems like you put a bomb off in a classroom."
In the months following the shooting, Eden has gone back to school. She and her classmates have been through a lot of therapy, and today she is still coming to terms with her experience. Sometimes, she finds herself re-watching videos from 14 February.
"I can say it 500 times – like, yes I saw my friends die – but a part of me will always be questioning, I guess, because it's so hard to believe," she says. "Reliving it is a way to get clarity of what happened. I guess it takes away some of the numbness that I feel."
Recovery is an obvious priority for Eden. Most of all, though, she wants her experience to have real, positive outcomes on American society. She put her thoughts into a poem on Twitter, which was shared by more than 5,000 people, including fellow Parkland survivor, Emma González. Eden has also joined Emma and other classmates in a campaign to restrict assault-style weapons, which contributed to sale and possession bans in cities in Colorado and Illinois.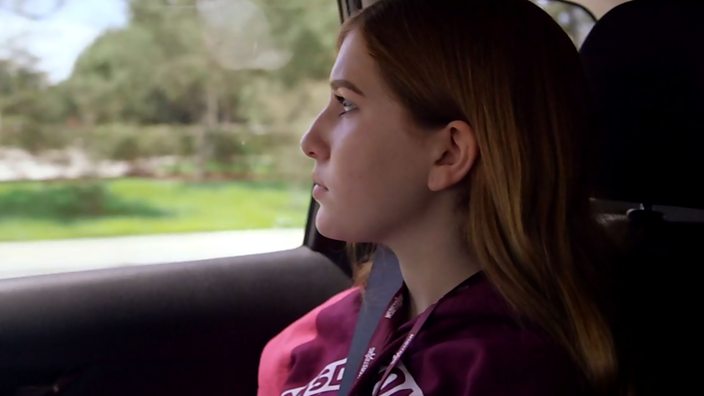 "I don't think I wanted to be known as that girl who was next to Alyssa," Eden says. "I've had so many people say, 'I'm so sorry'. But that's not what I'm trying to do. I'm trying to get people to say, 'Oh my god, this is real and this is really sad – and I need to do something about it'."