N/A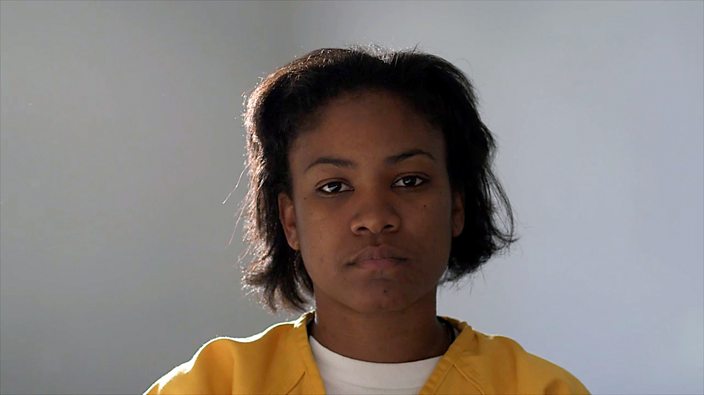 BBC THREE
'What baby? I didn't give birth to a baby'
A new documentary series, Accused: A Mother On Trial, explores the tragic case of a baby who was left out in the cold in the middle of the night.
Warning: Contains upsetting details.
"Fire and paramedics, what's the location of the emergency?"
"Turner Park in Eagle River."
"Alright, tell me exactly what happened."
"I was out walking my dog this morning and I came across what looks like a baby in a towel."
"Did you say a baby wrapped in a towel?"
"Yes this is a human baby and it's not breathing. It's all blue."
"Okay and how old does the baby appear?"
"Okay… we are sending the paramedics to help."
On 15 October 2013, just after 9.30am, a man walking his dog in a park in a sleepy suburb of Anchorage, in the US state of Alaska, called 911 after making a horrifying discovery: the body of a baby girl who'd been left outside on her own.
The community was shocked, as police cars and camera crews descended on their usually gentle, quiet town.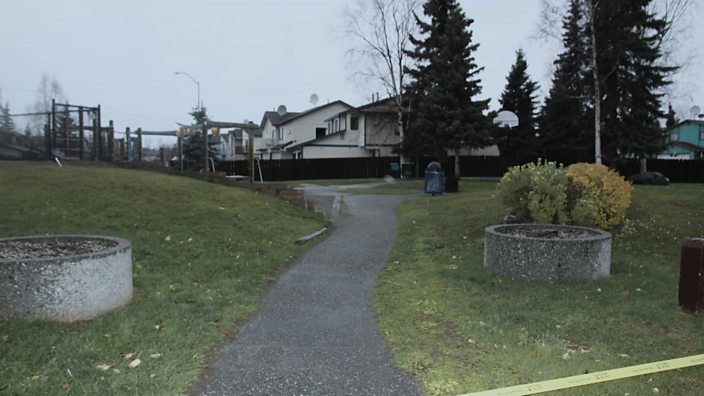 Later that afternoon, medics responded to a woman in a house nearby who had injuries consistent with someone who might have given birth and she was admitted to hospital.
The woman was identified as 24-year-old Ashley Ard.
Ashley was branded by social media as "the most hated woman in Alaska." Some even called for the death penalty because of what happened to her daughter.
Over the course of five years during Ashley's legal case - explored in the new four-part BBC Three documentary series Accused: A Mother On Trial - she was called "manipulative" by the state prosecutors who sought a charge of second degree murder.
Her defence team, however, detailed an alleged abusive relationship in which Ashley was said to have faced threats against her life. One expert said postpartum psychosis and pregnancy concealment could have been responsible.
So how did a little girl end up in a park on a cold Alaska night? And why?
'A perfect storm of dysfunctional behaviour'
Ashley Ard was born in Portsmouth, Virginia. Before her arrest for the killing of her daughter, she'd never been in trouble with the law.
She grew up in a religious family and after graduating from high school she enlisted in the army, where she served as a chaplain's assistant.
It was in the military that she met her future husband Kennard, a soldier. Ashley - along with her family and friends - says the relationship eventually became unhappy and abusive.
"She would call me in tears because she found clear proof that he was cheating," a friend of Ashley says.
"Their relationship was a perfect storm of dysfunctional behaviour," one of Kennard's family members adds.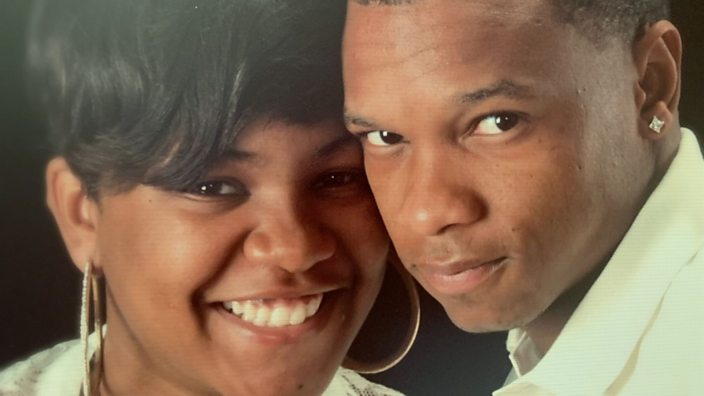 Despite her concerns about his infidelity, Ashley married Kennard in October 2011. One month later, she became pregnant with their first child.
The next summer, Kennard was deployed to Afghanistan - his first tour of duty - leaving Ashley to give birth alone. While her husband was away, Ashley decided to move back home to Virginia to be closer to her family.
Ashley also admits that after the birth of their child - and while Kennard was out of the country - she had a fling with a male friend and became pregnant again. She considered having an abortion but ultimately decided against it.
By the time her husband returned, she says she noticed a change in his behaviour and suspected he was suffering from PTSD. He was angry, he would jump at loud noises, flashing lights triggered him.
"He wasn't the same person," she says.
Ashley claimed Kennard slept with a gun under the bed and he told her that if she ever got pregnant by somebody else he'd kill her.
Kennard admits striking Ashley on one occasion but denies making the threats she's accused him of.
"She used to grab on me and punch me," Kennard says. "I wouldn't hit her back.
"One night we argued about something, she slapped me and as a reflex I slapped her back."
Some months after his return from Afghanistan, Kennard was posted to a military base in Alaska. Despite being pregnant by another man and the alleged abuse, Ashley decided to join her husband there.
Kennard told police and documentary makers that he had no idea his wife was pregnant. "She hid it and she hid it very well," he says. "When you keep secrets, crazy things happen."
He even told police he had regular sex with his wife during the course of her pregnancy. When he questioned her weight gain, she told him it was related to fibroids.
For nine months, Ashley did indeed hide her pregnancy from everyone in her life.
On the night before the baby was found in the park, Kennard was out of the house and maintains he knew nothing about events of that night until the following day.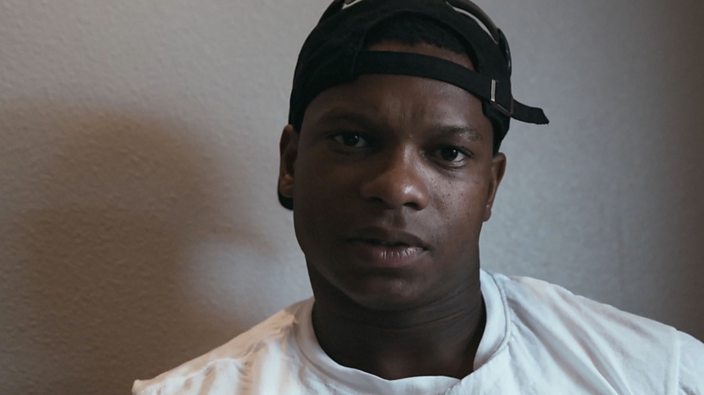 In the three and a half hours while Kennard was out of the house, police say Ashley went into labour, gave birth, drove the baby to the park and then returned home.
Police images of the bathroom where Ashley delivered her baby show the floor and walls covered with blood.
According to her medical records, Ashley lost more than five times the amount of blood than would be expected in a normal birth - over half the blood in her body.
Despite the extreme amount of blood loss and the associated health complications, Ashley was questioned by police just two hours after being admitted to hospital.
"We found the baby today," a police officer told her, according to the taped bedside interview.
"What baby?" Ashley can he heard saying. "I didn't give birth to a baby."
Ashley was charged with second degree murder. If found guilty, she faced up to 99 years behind bars.
'I was in so much pain. I lost so much blood'
While in custody before her trial, Ashley was held in Alaska's only women's prison: Hiland Mountain Correctional Facility.
It was there that the documentary team was granted access to interview her. She says she struggled to remember the details of what happened that night.
"I was laying in bed and I started getting these pains in my stomach so I went and turned the shower on," she says through tears.
"I was in so much pain and I lost so much blood. I passed out on the bathroom floor."
A key expert in Ashley's defence was Dr Diana Lynn Barnes, who has undertaken decades of research into infant homicide.
After interviewing Ashley, her friends, and family, she determined that pregnancy concealment was involved.
One set of guidelines, from the UK's NHS, defines pregnancy concealment as when a woman knows she is pregnant but does not tell anyone, or when a woman is genuinely unaware she is pregnant. Concealment may be an active act or a form of denial, they add. 
The guidelines suggest that reasons for pregnancy concealment can include, among other things, mental illness and domestic abuse in a relationship.
A number of studies have tried to identify the frequency of pregnancy concealment - they suggest it might occur in roughly 1 in 2,500 cases, or 0.04%.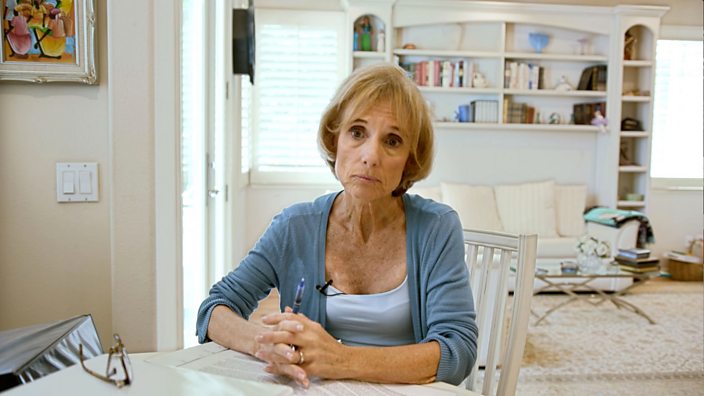 "This is clearly a case of pregnancy concealment," says Dr Barnes. "It was driven by her husband telling her, 'If you get pregnant by somebody else I will kill you' and she believed him."
Dr Barnes also believes postpartum psychosis could have played a role.
"Sometimes the mother takes the life of her child and she does that because in her delusional, psychotic mind she actually believes that that is in the best interests of her child.
"It is absolutely possible it's the case in Ashley's situation.
"In my opinion it doesn't make sense to punish someone who is sick. Things like postpartum and peripartum psychosis should be mitigating factors."
Soon before her trial was due to start, prosecutors offered Ashley a plea deal of manslaughter, which carried a maximum jail term of 20 years. Ashley accepted the plea.
At the sentencing, the prosecutor Jenna Gruenstein, assistant attorney general for the state of Alaska, pointed out that two further independent psychological reports contested Dr Barnes' analysis.
"I just think this isn't an issue of mental disease or defect," the prosecutor said. "I think that there is an aspect of [Ashley] that is manipulative.
"When the record is viewed as a whole there just becomes a very clear pattern of attempting to blame literally anyone or anything and even now it's a complete lack of responsibility for her actions.
"I think it's important to note lots of people are in bad relationships or bad marriages, they don't simply abandon their child in a place it's almost certainly not going to be found.
"There were so many steps where this could have been prevented."
Ashley was ultimately sentenced to 12 years in jail with three years suspended, leaving her with nine years to serve.
Later, in prison, Ashley again spoke to the documentary makers and said therapy she's receiving helped her to talk about that night.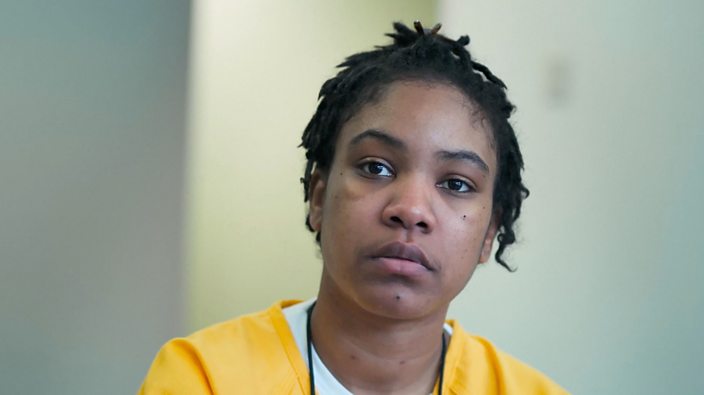 She confirmed that, in her recollection, Kennard had nothing to do with the baby's death but she doesn't know how she delivered the baby alone.
"I remember holding her and putting her on the bed," she says.
"After that I remember going from picking her up and going to my car, going out the garage door and placing her in the car. She was wrapped up, I remember that.
"I remember telling her that I was sorry I can't take care of you but somebody else will take care of you but I can't.
"I remember saying I'm going to see her in a store or I'm going to see her at school and that it's okay if she doesn't know who I am but somebody was going to be able to take care of her."
She says, before breaking down in tears: "But that didn't happen."