N/A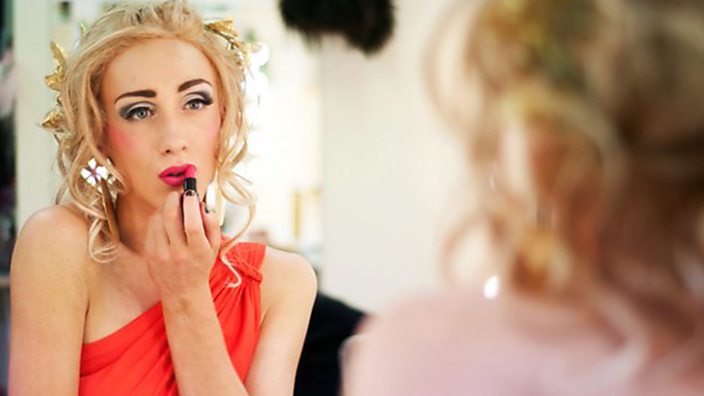 BBC Three
I was banned from prom for dressing in drag – now my story is a West End musical
In 2011, Jamie was the subject of BBC Three's Jamie: Drag Queen at 16. Now he's thinking of leaving drag behind
I'm Jamie Campbell, a 22 year-old from Bishop Auckland, Country Durham. But I'm also Fifi la True, my drag queen alter-ego.
And now my – and Fifi's – story is a West End musical, Everybody's Talking About Jamie.
The musical is the culmination of a story that began in 2011, when BBC Three made a documentary, Jamie: Drag Queen at 16, about me coming out as Fifi at my end-of-school prom.
The documentary has helped drive the conversation forward about gender and, after it aired, I received hundreds of messages from people who were inspired by it. But obviously I never imagined I'd have my name literally in lights on Shaftesbury Avenue.
Bishop Auckland wasn't a big town to grow up in. Imagine Billy Elliot, which was set around there - that's what it was like. The men were men, the women were women. 
But I had always dressed up throughout my childhood. Tutus were a favourite, but I'd also wear my mum Margaret's shoes and dressing gown, and argue with my female friends over who would get to wear the princess dresses. I was just naturally flamboyant.
I came out as gay at 14 because, for me, it felt like there was no point in pretending I was straight. It was just so obvious. But, that meant I was constantly bullied. In primary school people had said things like "You're a girl, you're a girl." But when I got to secondary school it became rancid. I'd hear things like, "You're gay, bums against the walls lads." I've tried to block all the horrible stuff out, but the main memory I have is walking back from school with fully grown adults shouting abuse at me.
I never used to let it get to me, though, because I was fortunate that when I got home, my mum heaped love and support on me. "You're different, so what? They're the ones who are idiots, not you," she'd say.
If I'd turned to my mum and said I wanted to go to prom in a dress and she'd said, "No, that's a ridiculous idea," none of this would have happened. But my mum's always just wanted me to be who I am. She didn't want me to change myself for other people and always told me to be my own person. She knew I was different from a very young age and has always been there with unconditional love. She doesn't think she's done anything special by supporting me, though. She says that's just what you do for your kids.
Bullying did grind me down, but drag did the opposite. It provided me with confidence and helped shield some of my vulnerability.

Jamie Campbell
Of course the bullying did grind me down, but drag did the opposite. It provided me with confidence and helped shield some of my vulnerability. That's because drag is an extension of your personality but it's also not the 'regular' you. So, it was a way of getting those things out that I wouldn't do as my 'normal' self.
I'll give you an example of the power of drag. Say you were in a bar - normally you might be a bit more reserved and shy. But if you're in drag, the confidence just surges, it's like a mask, and you can go straight up to someone no problem and be like, "Hi darling."
I realised I wanted to come out publicly in drag when I was 15. The prom was coming up at the end of the school year and I was just so jealous of the girls getting to wear their fabulous dresses while I had to go in a boring suit.
I was having a conversation with my mum about how I didn't think it was fair and how I wanted to dress up as well and she was actually the one who said: "Why don't you go to prom in a dress?" That just sparked everything off. I just thought, 'Actually yeah, why not? I'm gonna do it!'
We started brainstorming about my safety and that's when we got the film crew involved who produced the documentary. We wanted to take precautions to minimise any trouble and we thought if a film crew was there, no one would beat me up in front of a camera.
But when the crew was there I literally just gave them everything. I didn't lie or put on a show or anything. I decided that if I was going to do it, I was going to show people 100% the real me.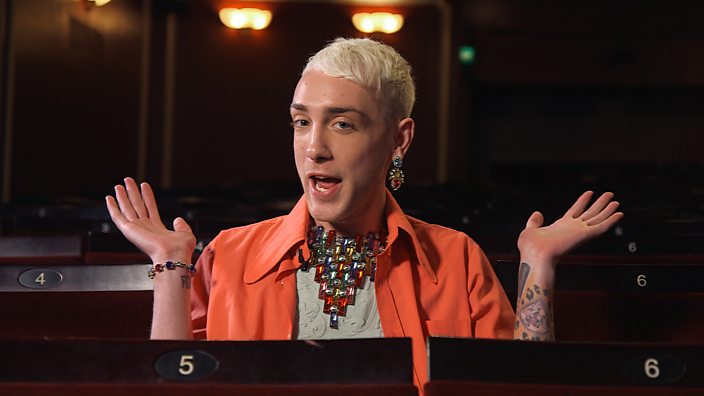 The documentary followed that process of me preparing my drag persona: finding a prom dress and a wig, learning to apply my make-up properly and even putting on my first drag show at a club in Newcastle.
When I was looking for a dress, not a single prom dress shop in the whole of the North East would let me try any on

Jamie Campbell
There were definitely some very challenging moments throughout.
Like when I was looking for a dress and not a single prom dress shop in the whole of the North East would let me try any on because I was a boy. I ended up trying on dresses in a vintage shop in Newcastle and eventually ordering a black lacy dress from China.
Another problem arose when I got push-back from my school. Some of my classmates' parents had found out about my plan and told the school they found it "disgusting." I was called into a meeting by my head of year who asked me if it was true that I was planning to go in a dress. At the time I lied and said no, but later my mum had a phone call from them and the next day we confirmed that I was going to do it. The school responded by asking me not to go in a dress.
People were begging the teacher to let me in and parents who were there got involved, pleading on my behalf.

Jamie Campbell
On the day of the prom I was absolutely petrified. In the car on the way there I was shaking. I didn't fear being turned away, but I had already accepted that I wasn't going to get in. But as soon as I arrived to prom and got out of the car everyone cheered. Everyone seemed to be loving it, getting pictures with me and telling me I looked fab. Then the teacher pulled me to the side and said I wasn't getting in.
That's when something amazing happened. Slowly the news filtered inside and everyone came out. People were begging the teacher to let me in and parents who were there got involved, pleading on my behalf. Finally, someone came up to me and told me I was being let in. I couldn't believe what was happening. It was one of the happiest days of my life - I'd been accepted.
That moment was so magical, because it made me wonder whether I was wrong for presuming all these people were going to have a negative attitude towards what I was doing. Was I bad for thinking they'd reject Fifi? It just showed how far we had come since I first decided to do the film.
Seven years on, and drag culture has moved on a lot further. It's not quite mainstream, but with shows like RuPaul's Drag Race it has a much bigger platform. There are a lot more people, and younger people too, doing it now. You see drag queens that are 12. I thought I was young at 16!
There's more expression, more creativity – drag is basically art, with drag queens as walking canvases. There's so much work that goes into it: the hair the make-up, the outfit, the shoes, the tights, the padding. It takes a lot of time and a lot of money but people just get so much out of it. And I think that's why people love drag. It's people being who they really are.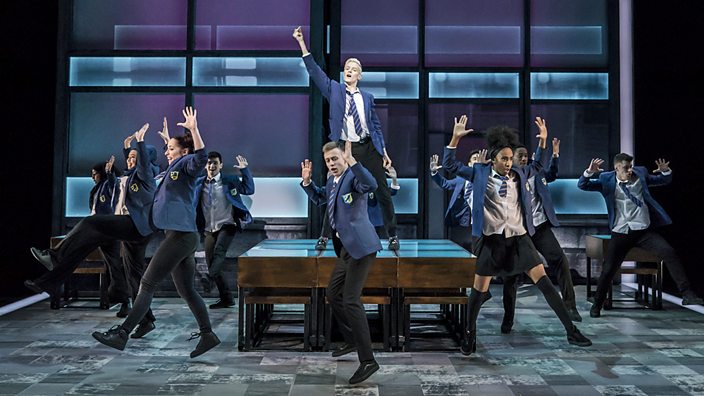 I think that's ultimately what resonates with people about my story. Not everybody wants to be a teenage drag queen. Not everybody is going to go to prom in drag. But, people do want to be respected for who they are. I think it's just the idea that if you apply yourself in a positive way, you can be whoever you want to be. It's not just a story about being a teenage drag queen - it's a story of how everybody should be themselves.
There's another twist for me with this new show. When I was young I thought I wanted to make a career out of doing drag, but I've since changed my mind. I got lost in the drag persona. Even when the musical came to Sheffield, where it was originally performed, I was lost in it. But I've seen these people's interpretation of me and these people saying, "No you are beautiful as Jamie, you don't need all of that drag."
Now, because I've spent so long just focusing on Fifi la True, it's made me wonder what I do in life as Jamie. I always thought I'd do everything in drag - that I'd take over the world in drag. But now I've realised that yeah, I can do things as Jamie. So it's not just the audience who might have learned things. It's me, too.
As told to Tomasz Frymorgen
This article was originally published on 15 December 2017.