N/A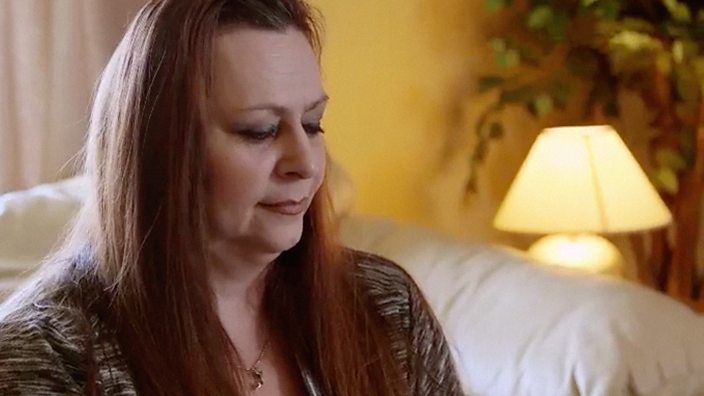 BBC/Sunset Park Pictures
The social media detective who made a rape case go viral
'Even now, people are angry at me'
In the tiny city of Steubenville, Ohio, where I used to live, the high school football players are like celebrities. Everyone - kids and adults alike - knows their names. Locals stop them in the street to ask for their autographs. Fans make their own trading cards with the students' names on them. People even give them gifts.
Knowing this, when I saw a local news report in 2012 about two student athletes from the local high school being arrested, I couldn't understand why it didn't appear to be big news. I knew there'd be a lot of chatter in town about a story like that but the report, which mentioned an alleged rape, was just a few short paragraphs.
Now, the story of what happened in that small midwestern city on the night of August 11, 2012, has made headlines around the world. The sexual assault of a 16-year-old girl at a party by football players, Trent Mays and Ma'lik Richmond, has been held up as an example of rape culture. But, back then, it was just a headline on a local news website.
About 18,000 people live in Steubenville, a city tucked into the hills of the Ohio Valley. It has a mall but the nearest big city is over an hour away. Back in the '90s, when I lived there, pretty much everyone worked in steel mills, and had done for generations. But, once the mills closed down, there wasn't a whole lot going on.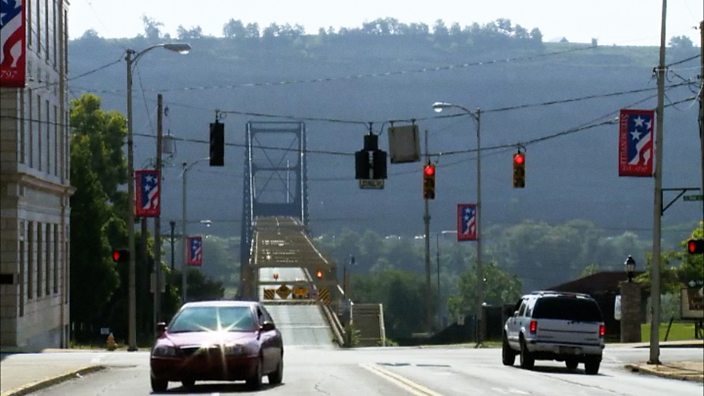 Even though I hadn't lived in Steubenville for over a decade by 2012, it was easy to find the names of the high school football players on the team website, and then look up their social media profiles. I'm a crime blogger, and I've been writing about true crime pretty much since blogging began back in the '00s. I read true crime magazines as a kid, and I got a job in a paralegal's office when I was 15. From there, my curiosity evolved from looking at crimes themselves to exploring the psychology of the perpetrators and the people around them. For my blog, I'd scope out suspects on social media from cases I saw in the news to see if there was more to the story.
In this case, what I found shocked the people of Steubenville, and later the world. On the night of the assault, there'd been a big end-of-summer party and some of the football players and their friends had been making comments online about a girl who'd been there. They were talking about a "dead girl", and joking about a rape. I found a picture that had been posted to Instagram of two boys carrying an unconscious girl, captioned "sloppy". I also saw mention of a 12-minute video, taken by one of the party-goers - though I couldn't find the clip. I later discovered that the victim, who couldn't remember much of the night, had only found out she'd been raped from social media. It was heartbreaking to read the horrible things being said about this girl.
What upset me even more was seeing what grown adults were writing about the teenager. I went onto local message boards and football sites to see what I could find out. What people were saying on there was, in a way, even more horrifying. Adults were asking what she was wearing, saying she shouldn't have been at the party, claiming she had a reputation or that she shouldn't have been drinking. Victim blaming.
People needed to know the truth about the party, and what happened there. I took screenshots of the tweets from that night, and the Instagram photo (blurring the victim to hide her identity), and posted them to my blog. Because of my legal background, I'm normally able to separate the emotion of a horrific case from the facts but, this time, it wasn't that simple.
I'm a rape survivor myself and, at that time, I hadn't told anyone what had happened to me. Seeing what was being said about that girl was really tough. I didn't write much commentary alongside the screenshots, and decided to let the boys' words speak for themselves. If I hadn't, I think it would have been too emotional for me. As painful as it was, I felt it was important for people to see the ugly things that these teenagers were saying.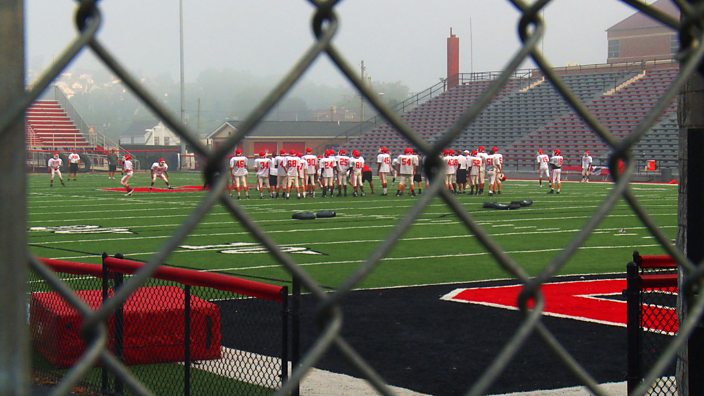 The city of Steubenville loves their football team, and I knew people would be angry, so I did have reservations about sharing what I did. But nothing could have prepared me for the backlash I got from publishing that post.
Commenters accused me of trying to ruin the football players' lives, and of sullying the reputation of their hometown. I had to put a block on the name of the victim - who has a right to anonymity and is referred to as Jane Doe. I received countless death threats. It was terrifying. The family of one high school student even sued me, along with 25 anonymous commenters who wrote on my site, for defamation of character. The case was later dismissed but I was still scared that it could happen again. I began blogging less, and became more nervous about what I wrote. The stress of the abuse also affected my health.
In January 2013, four months after I saw the original news report, something happened that shone a global spotlight on the events of that night. Internet hacker group Anonymous found the video I had failed to get hold of. It turned out the 12-minute clip showed Michael Nodianos, a former member of the same football team who was by then in college, laughing and joking about Mays and Richmond raping Jane Doe. "You don't need any foreplay with a dead girl," he said, referring to the victim. The comments he was making, all while laughing hysterically, were absolutely disgusting. To me, that video put a face on rape culture. It defined it. The 'boys will be boys' attitude, the normalisation of sexual assault, the idea that this was a joke.
Anonymous posted the clip online, and hacked the website of the football team, which was nicknamed Big Red, to deface it. I couldn't take my eyes off my feed as Twitter started heating up, and Anonymous's call to arms #OpRollRedRoll began to trend. I couldn't believe how big it was getting. That video was everywhere and, alongside the trolls, there were now supportive voices, angry about this attack, overwhelming the conversation. They were demanding justice for Jane Doe. I was still terrified, though, that one of the trolls threatening me might somehow get hold of my address and come and find me.
Most of my friends were really supportive of what I'd done, even the ones still living in Steubenville. But others weren't. An anonymous message from someone telling me they hoped I died a slow death turned out to be from someone I vaguely knew. Even now, people are angry at me. I still have friends in Steubenville, and they've advised me not to come back. I don't understand the backlash. People say I made their town look bad but I don't agree. The town wasn't made to look bad. The behaviour of those involved, the apathy of those who knew, the way so many people turned a blind eye, that is what made Steubenville look bad.
The story got national media coverage and protesters from across the country came to Steubenville to demand justice but I didn't think it would be safe for me to attend. The Occupy Steubenville protesters gathered outside the city's courthouse, and local women told their own stories of rape. It was so powerful, I was moved to tears watching the news reports.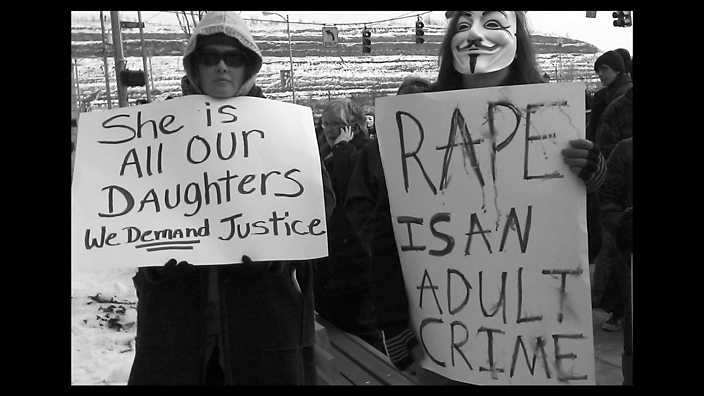 Two months later, on March 17, 2013, Trent Mays and Ma'lik Richmond were found guilty of rape in juvenile court. Richmond was sentenced to one year in juvenile detention, while Mays was sent away for an extra year due to having distributed images of the victim.  
Even though the case was over, I still received a constant stream of hateful messages, and I do to this day. In October 2013, my worst fear finally came true and a friend messaged me to tell me she'd seen my address posted online. Even though I lived in California, I didn't feel safe as the abusive messages were coming from all over. I immediately packed up my things, grabbed my dogs and drove across the country to make sure I'd be safe.
Now, almost seven years on, comments from people angry about the case continue to form a part of my daily life. I still blog, alongside my work as a consultant, but I'm more hesitant about what I post. Despite everything, though, I'm glad I spoke out for what's right.
Progress has definitely been made since what happened in Steubenville. Maybe it's not as fast as we'd like, but the wheels of justice turn slowly. I think that change will happen, it's just going to take a bit of time. The more conversations that we have, the more we educate our kids about consent and teach them not just to be bystanders, the closer we'll get to ending rape culture.
As told to Natasha Preskey
BBC Three Storyville: A High School Rape Goes Viral – Roll Red Roll is available to watch on BBC iPlayer