N/A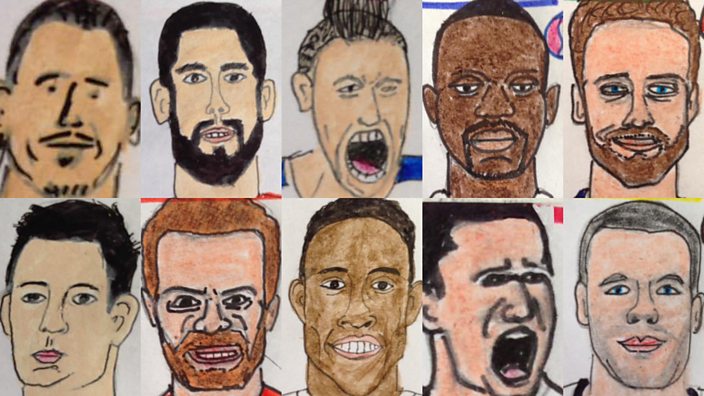 @CheapPanini
Quiz: guess the footballer from the dodgy drawing
Panini Cheapskates are drawing every player at the World Cup to create their own sticker book. See if you can recognise the players from the sketch
In 2014, Alex and Sian Pratchett began drawing footballers, in order to create their own World Cup Panini sticker book, because they say, they couldn't justify the cost of filling the album with official stickers. 
It was an idea that took off. They became known as Panini Cheapskates, and so they repeated the exercise at the 2016 Euros, this time raising £4,500 for charity. 
It's been calculated that completing the 2018 edition might cost as much as £773.60, but Panini has said it is less if people swap stickers or send off for missing ones. So, this summer, the Panini Cheapskates are at it again, with a plan to draw each player from the sticker book during the 32-day World Cup, which starts on 14 June. 
Alex and Sian aim to raise money for Cancer Research UK, MacIntyre, Nordoff Robbins, and Stonewall.
By their own admission, Alex and Sian aren't very good at drawing, but do you think your knowledge of both football and, erm, 'distinctive' art enables you to work out which players Alex and Sian drew at the 2016 Euros?