N/A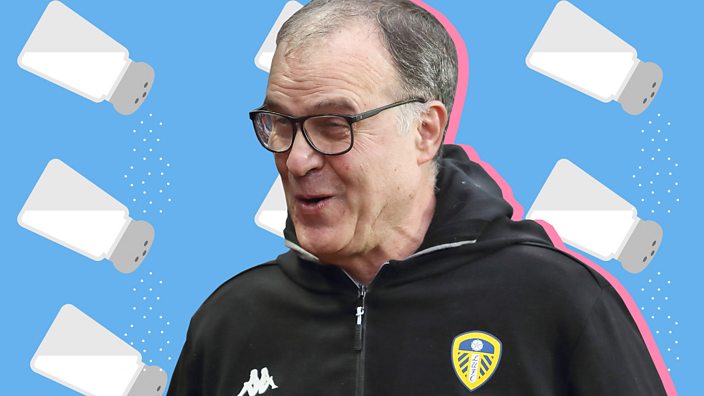 Gettyimages, istock
Leeds United have been so salty on Twitter this season
Leeds United admins vs Niall Horan has been one of our fave subplots of the season
Leeds United may have missed out on promotion to the Premier League - after falling at the second-to-last hurdle, but at least their Twitter admins have been consistently firing on goal this season.
However if we've learnt one thing this season it's 'Don't try and trigger Leeds admin if you don't want to get clapped back at'.
In case you haven't been across the internet over the past year, this is a ongoing beef that first kicked off last October.
It seems like Niall's lost the most recent round but he can take comfort in knowing he's not the only big casualty to have been served this season by Leeds' admins.
Leeds played Reading back in March and, ahead of the game, Leeds' social media bods couldn't help but notice that their opposition's team sheet made interesting, er…reading.
They had included "Reading fans" on their team-sheet - but only on the subs bench, which seems at once inclusive and also a bit of a snub to the people who pay to watch, no?
Either way, Reading pointed to potential foul-play. In case you haven't been keeping up with missives, Leeds United were fined £200,000 by the EFL in February over what's become known as 'Spygate' – when a member of Leeds' staff was discovered surreptitiously watching Derby County train, ahead of an upcoming fixture. It then emerged that this wasn't the only time they had done this. They had in fact spied on every team they'd played this season. 
Either way, backed into a corner, Leeds took the only option left available to them. They owned it.
Ex Stoke City boss Gary Rowett

When Gary Rowett suggested Leeds could fall short in their pursuit of promotion back in February, Leeds were not slow in reminding him about the last time he wrote them off – before the first game of the season when Gary was still manager of Stoke and the two teams were due to play each other. That result? A 3-1 victory for Leeds, something that would have come as quite a shock given the Potters were the pre-season favourites. 
Bristol City boss Lee Johnson
After a 2-0 defeat at Elland Road in November last year, manager Lee Johnson shared his view that the hosts had been "lucky". Leeds' cryptic response didn't really take all that much unpacking. 
At times, Leeds United have had a reputation for not being universally popular. Well, it seems like the people behind their Twitter account don't care. The club are staying in the Championship for another season at least and everyone better keep an eye on their blood pressure levels because the admins behind this account are more than happy to dish out that salt.
Originally published 13 March 2019.