N/A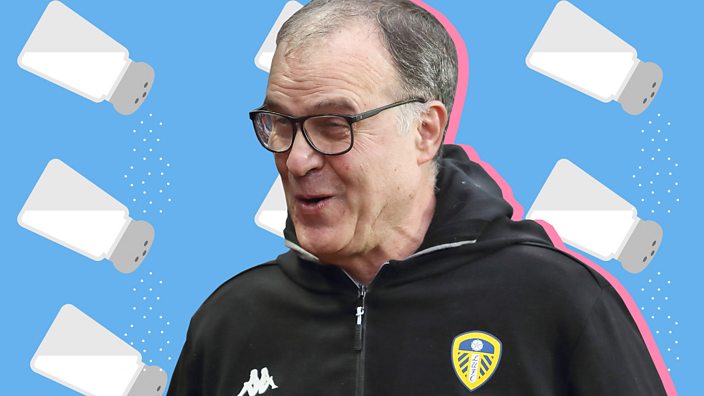 Gettyimages, istock
Leeds United are so salty on Twitter this season
As Reading have discovered, if you take a shot at Leeds United's Twitter admins, you'd best not miss
In case you hadn't noticed, Leeds are doing quite well this season. And whoever's running their social media accounts is not taking any lip from football Twitter either.
Marcelo Bielsa's mighty whites played Reading on Tuesday and beat them 3-0 to go back to the top of the Championship table.
In advance of the game Leeds' social media bods couldn't help but notice that their opposition's team sheet made interesting, er…reading.
They had included "Reading fans" on their team-sheet - but only on the subs bench, which seems inclusive and yet a bit of a snub, no?
Either way, Reading pointed to potential foul-play. In case you haven't been keeping up with missives, Leeds United were fined £200,000 by the EFL in February over what's become known as 'Spygate' – when a member of Leeds' staff was discovered surreptitiously watching Derby County train, ahead of an upcoming fixture. It then emerged it wasn't the only time they had done it. They had in fact spied on every team they'd played this season. 
Anyway, what do you do when someone calls you out for spying on your opponents? You own it. 
Reading aren't the first big name to feel the smarting sting of a Leeds United clap-back this season. Other casualties include: 
Ex Stoke City boss Gary Rowett

Gary recently suggested Leeds could fall short in their pursuit of promotion this year. Leeds were not slow in reminding him about the last time he wrote them off – before the first game of the season when Gary was still manager of Stoke and the two teams were due to play each other. That result? A 3-1 victory for Leeds, something that would have come as quite a shock given the Potters were the pre-season favourites. 
Bristol City boss Lee Johnson
After a 2-0 defeat at Elland Road in November, manager Lee Johnson shared his view that the hosts had been "lucky". Leeds' cryptic response didn't really take all that much unpacking. 
At times, Leeds United have had a reputation for not being universally popular. Well, it seems like the people behind their Twitter account don't care.
If Leeds United do gain promotion to the Premier League this season, then the big boys better start monitoring their daily sodium intake because judging by what's happened so far, there's likely to be a lot of salt getting dished out.