N/A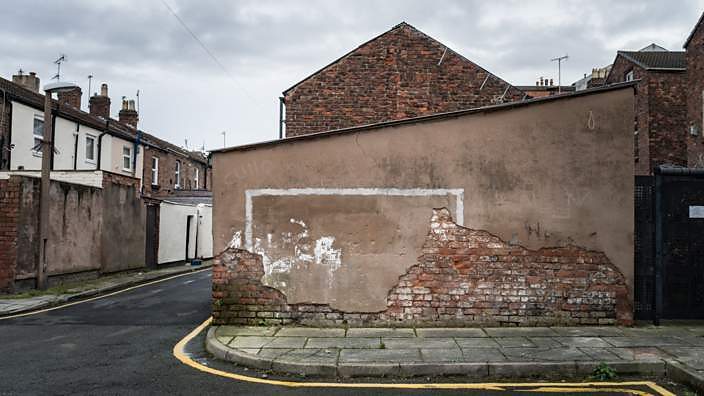 Michael Kirkham Photography
These photos of goalposts from around the UK are beautiful
Michael Kirkham, 39, a former roofer and photographer, has spent the last couple of years travelling around the UK, taking photos of goalposts.
All of the goalposts he photographed are different, but they evoke a strong feeling from childhood. They also tell a story about the change of Britain's urban areas.
"When you look at the project as a whole, you start to see a pattern of life around the whole UK," he tells me, enjoying a pint in a local Liverpool pub.
Michael's project is called Urban Goals and the pun isn't accidental.
"Some of the goals I've shot are 30 years old. Some are older. That makes me think about the generations of kids that have grown up playing there and how their life goals might have changed over that time."
We think they look great anyway and, to be honest, we can't wait to get out and have a game of 'heads and volleys'…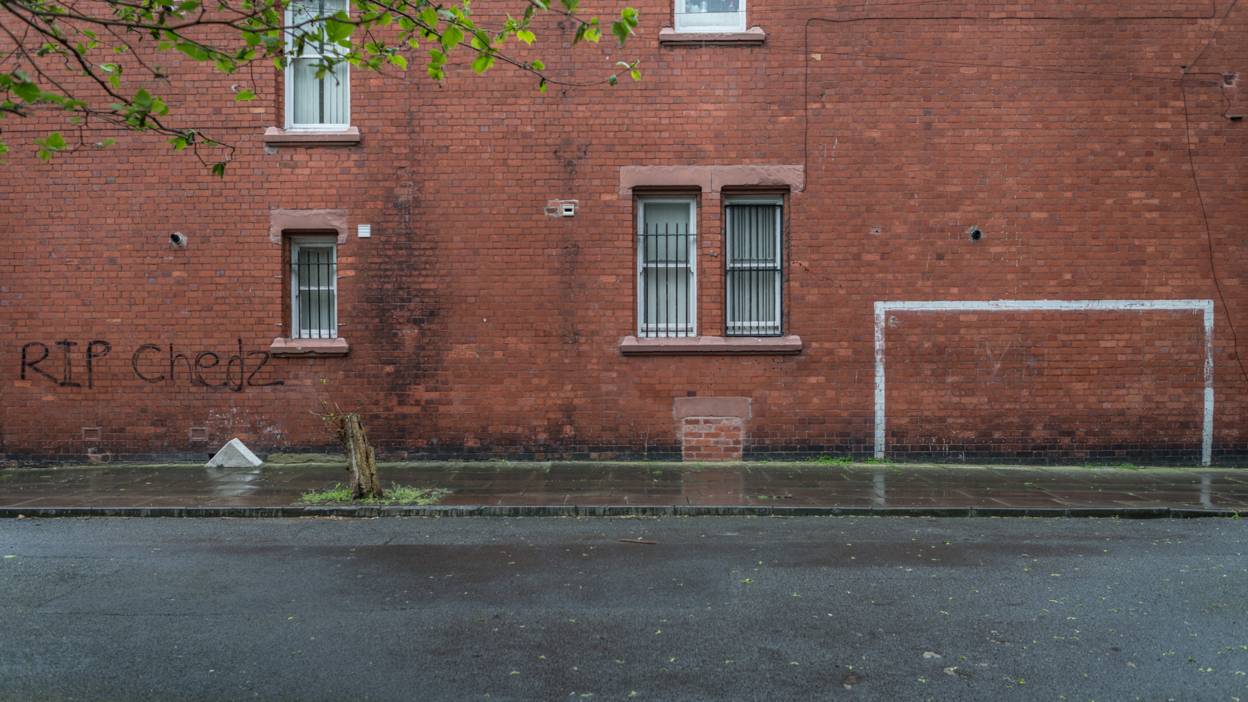 Michael Kirkham Photography
"This goal is the inspiration behind the project. It's onJermyn Street, in Granby. I used to go see a mate of mine down the road from there. I'd see it every other day. I got thinking about it and I'd already taken a couple of pictures of it over the years, but then I started to think about this premise of urban goals."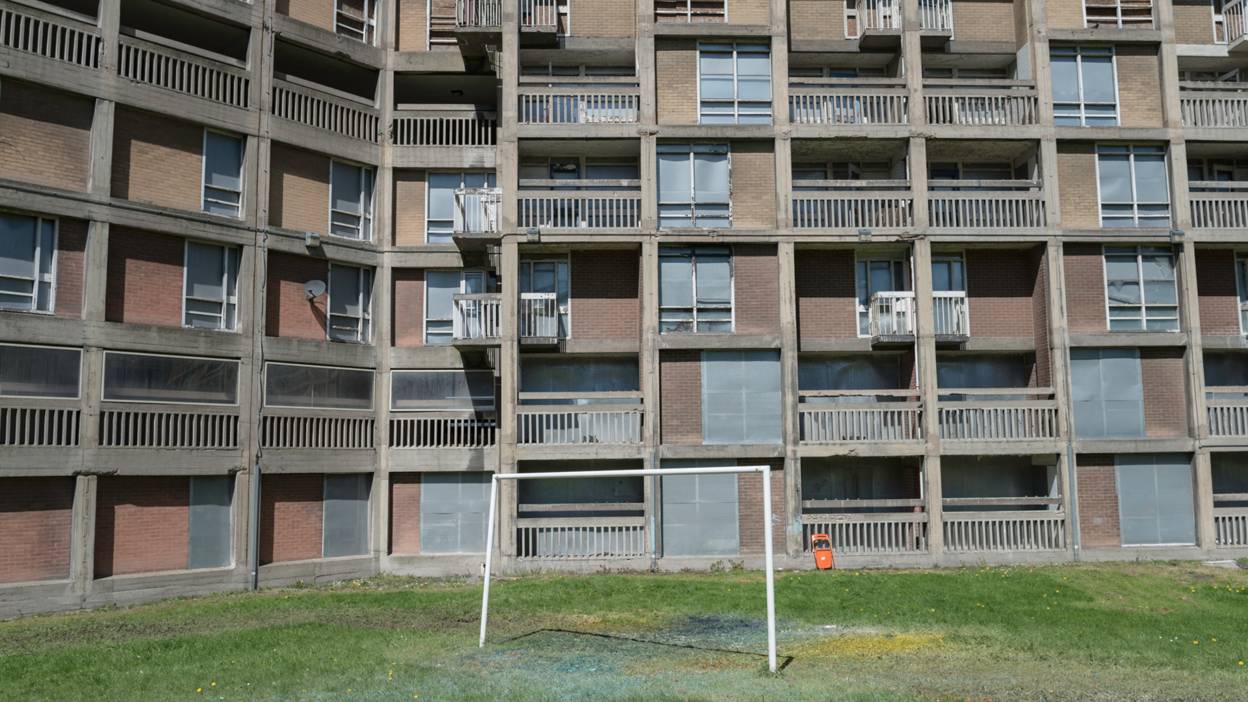 Michael Kirkham Photography
"I rushed a visit to Sheffield to capture this goal. One aspect of urban regeneration can be that we begin to see these goals like these disappear.
"Regeneration can bring different things, in my opinion. If money's not spent in a certain way, you can see recreational spaces disappear. A lot of modern urban goals that I've seen tend to be away from homes and caged."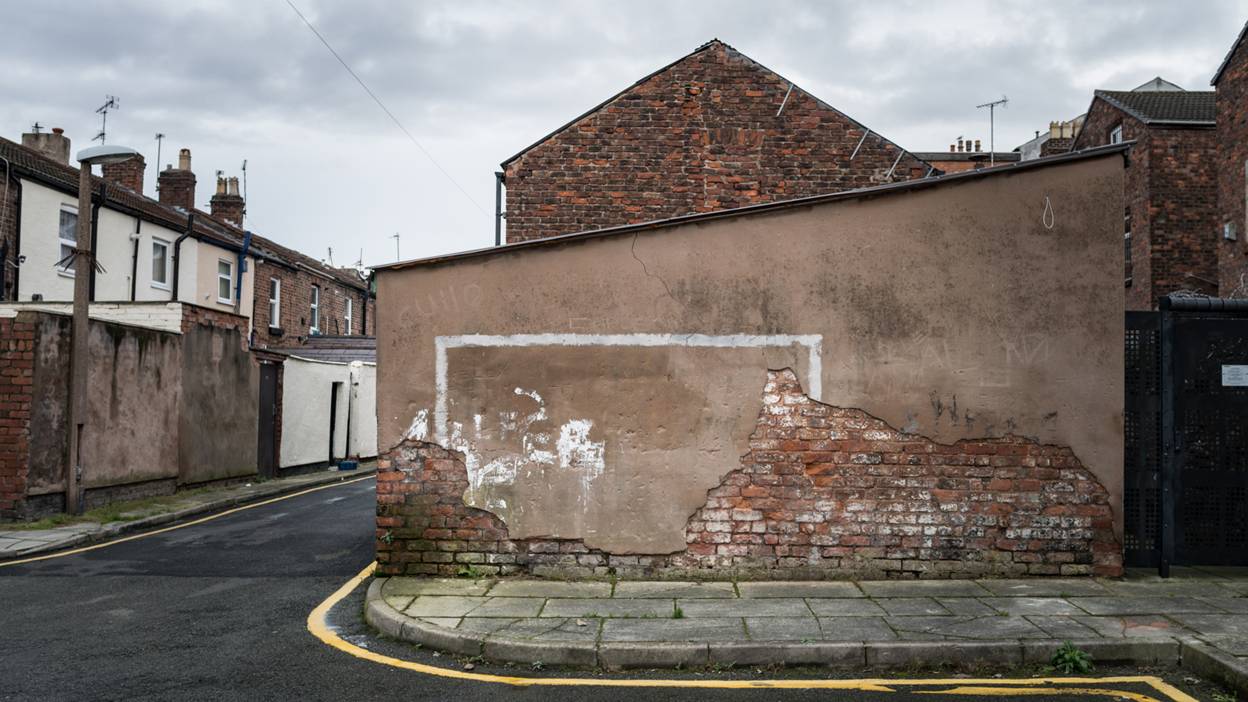 Michael Kirkham Photography
"When I first started this project, I used to walk around trying to find places. Then I realised that Google Street View would probably be the best way forward. I ended up sitting in the house for days, searching for goals. I then put them all into a big notebook and planned my trip.
"Anyway, I remember the buzz I got finding this one on Street View. I almost darted straight out the door to capture it. It's still a personal favourite."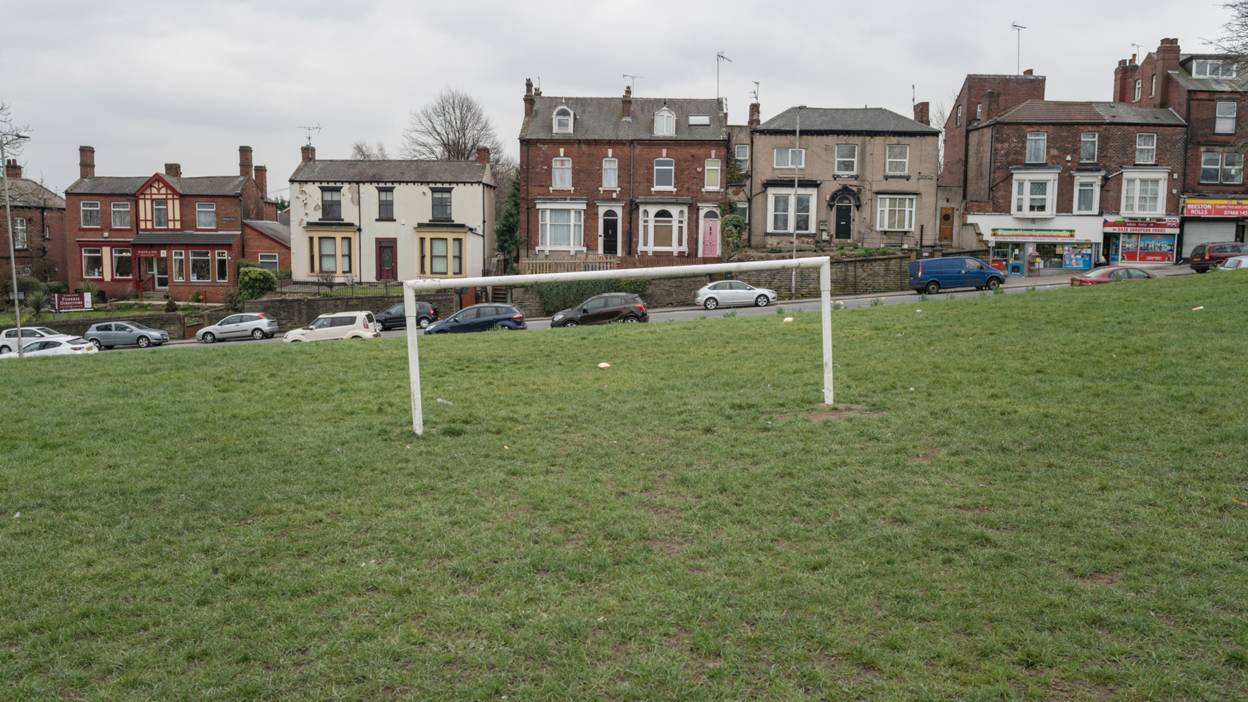 Michael Kirkham Photography
"I've not counted up the miles I've walked shooting this project yet, but it's plenty. I don't drive, so the whole thing's been done on public transport. I've got a pedometer on my phone and when the book of these photos is ready to be published, I'm going to add all the miles up.
"Anyway, I've started associating cities with how easy it is to get about and my feet ache thinking about hills like this."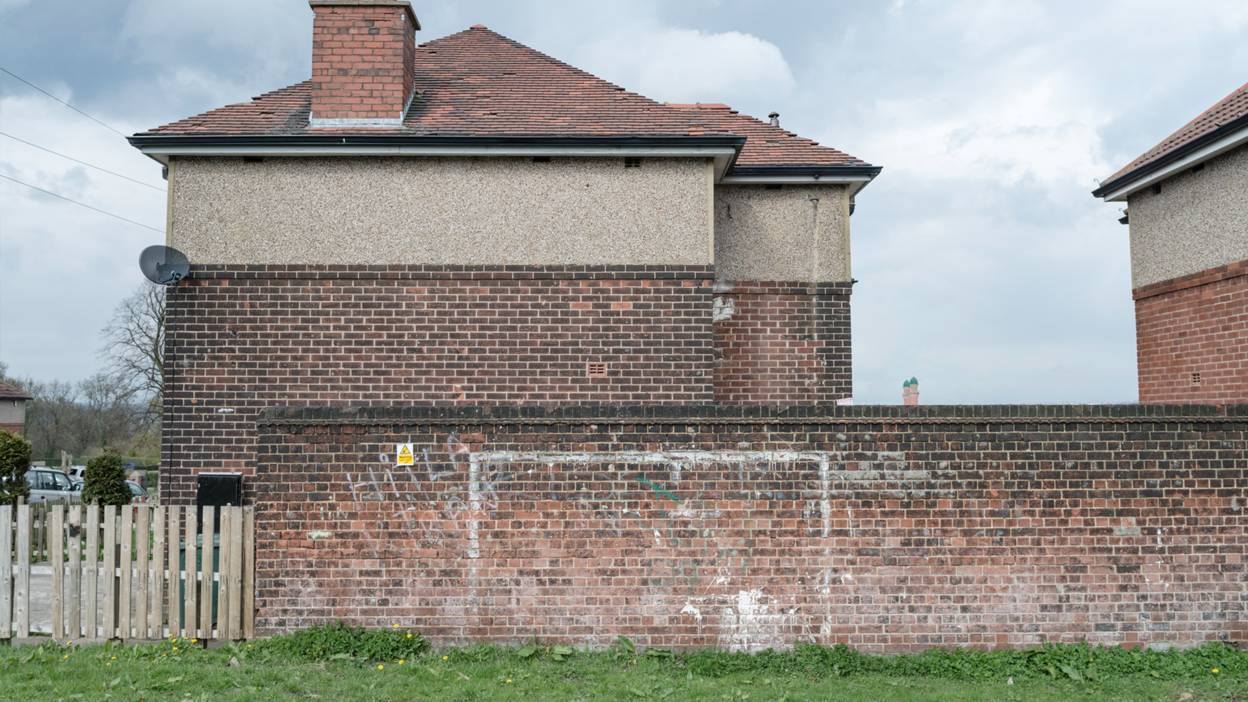 Michael Kirkham Photography
"Sometimes you're taking pictures outside someone's house. They might be in the garden or whatever and I'm just some guy getting a camera out. Nobody was hostile. The people I met along the way loved the project and went out of their way to help.
"I need another visit just to capture all the goals on the list. It's definitely something to look forward to."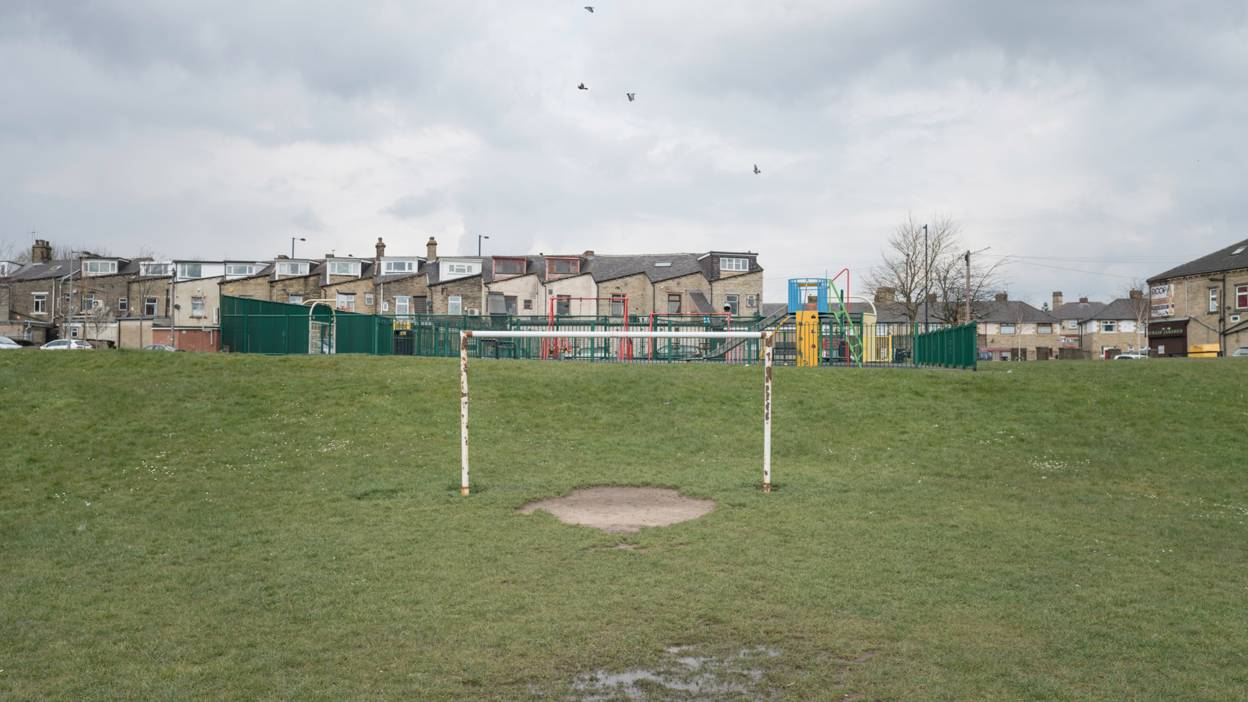 Michael Kirkham Photography
"Bradford proved a gold mine for the project - there's so many quality goals. I'm really happy with this one, the pigeons are captured perfectly in the photo."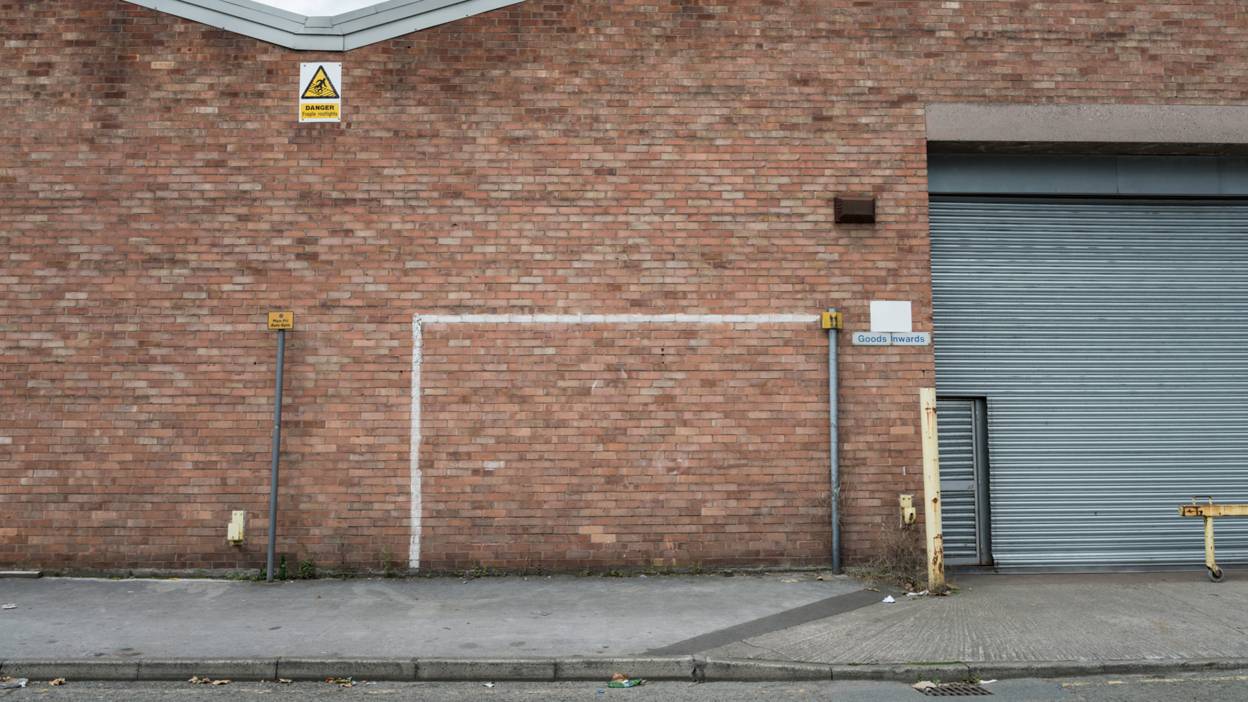 Michael Kirkham Photography
"I can imagine the debate that must have gone on when this goal went up. Why not use the two posts as a goal? Seems about right?
"Someone got the rule book out I think."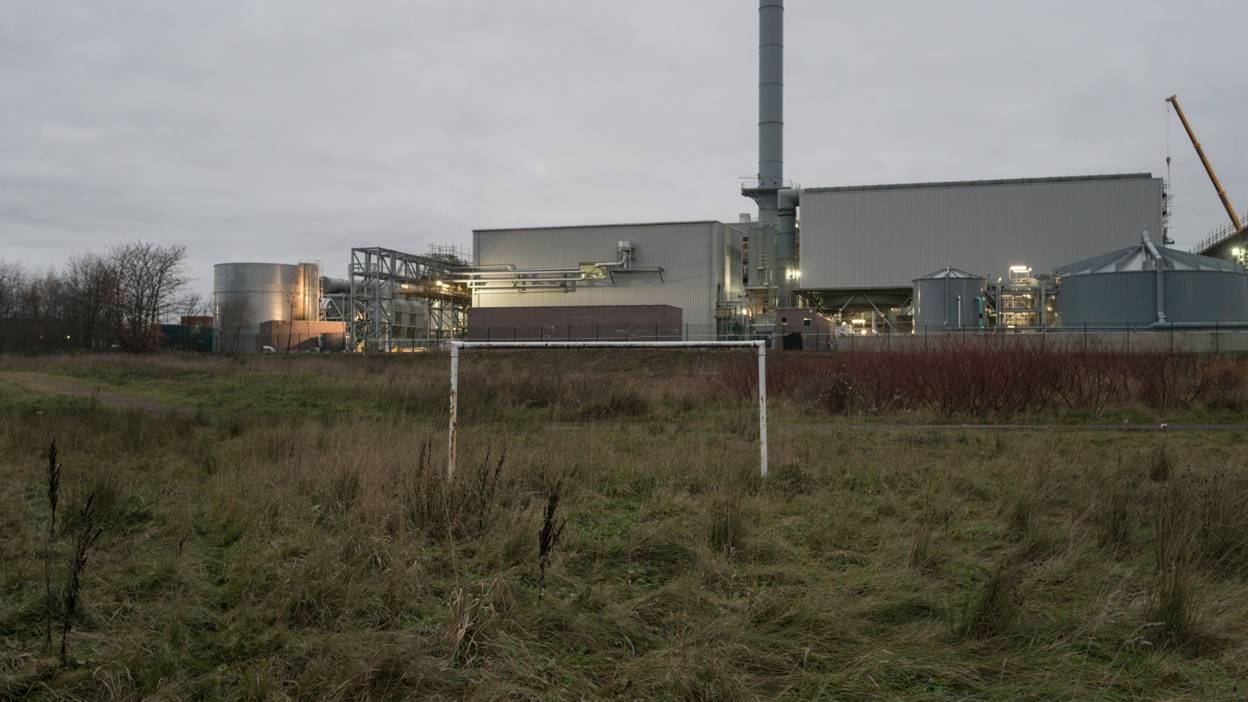 Michael Kirkham Photography
"This is the goal that almost wasn't. The light was fading and I was trepidatious to shoot. None of the other goals in the series had been taken in that light, but my esteemed guide Brian Sweeney convinced me to crack on. Something along the lines of 'aye shoot it man!'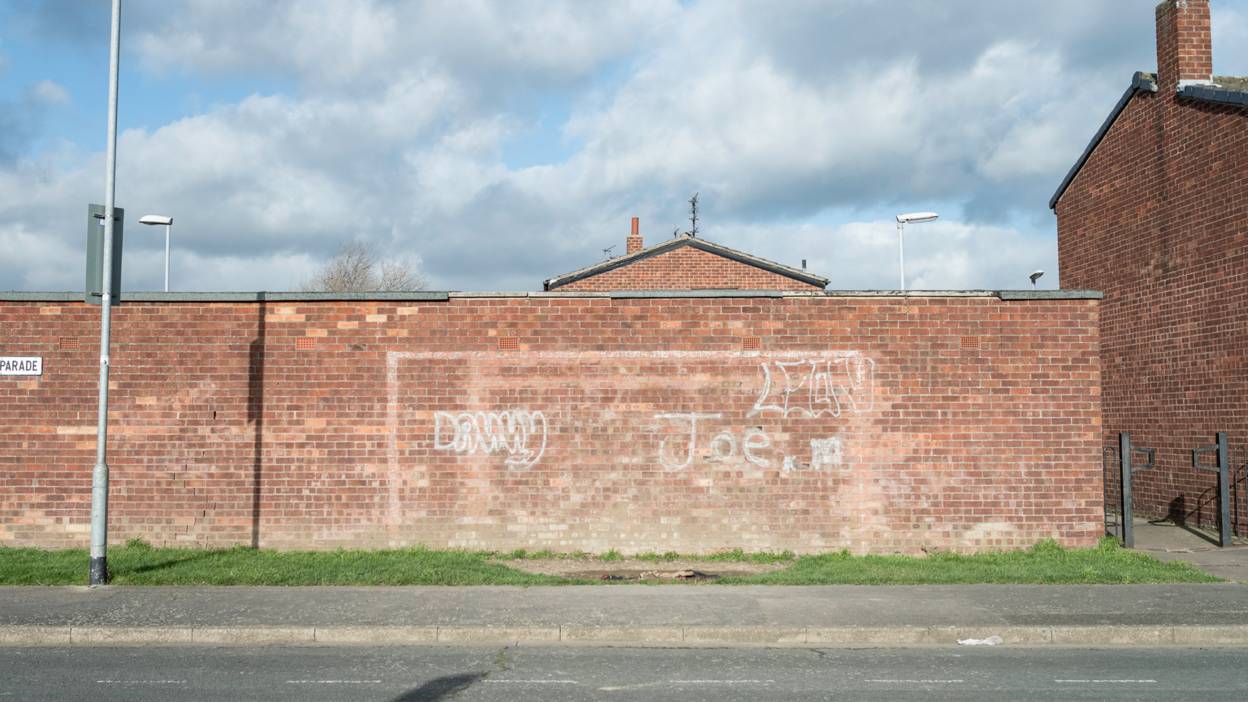 Michael Kirkham Photography
"Hull was incredible. I'm hoping to get another trip up there at some point. It really reminded me of Liverpool. Maybe it's the port? I don't know.
"I got this one straight off the train with all my bags on the way to my accommodation. I'd captured four goals before I'd checked in."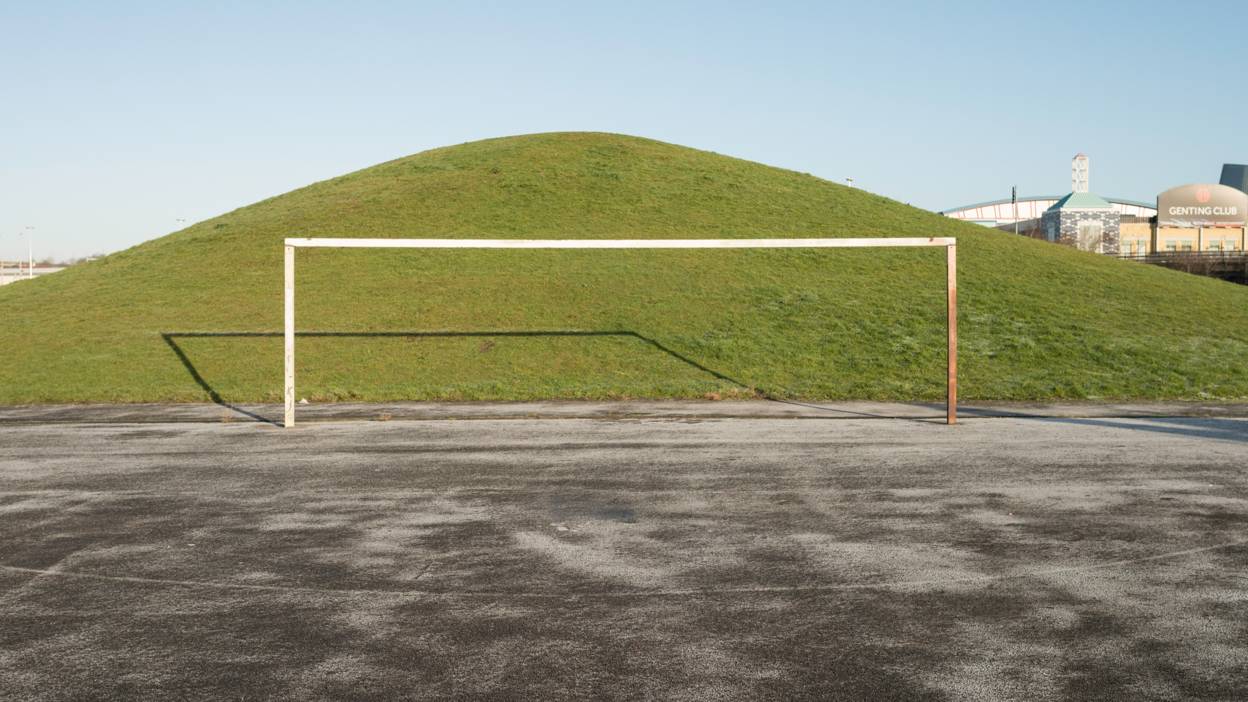 Michael Kirkham Photography
"It was freezing in Birmingham. Literally. That made for some great images though, the light was perfect."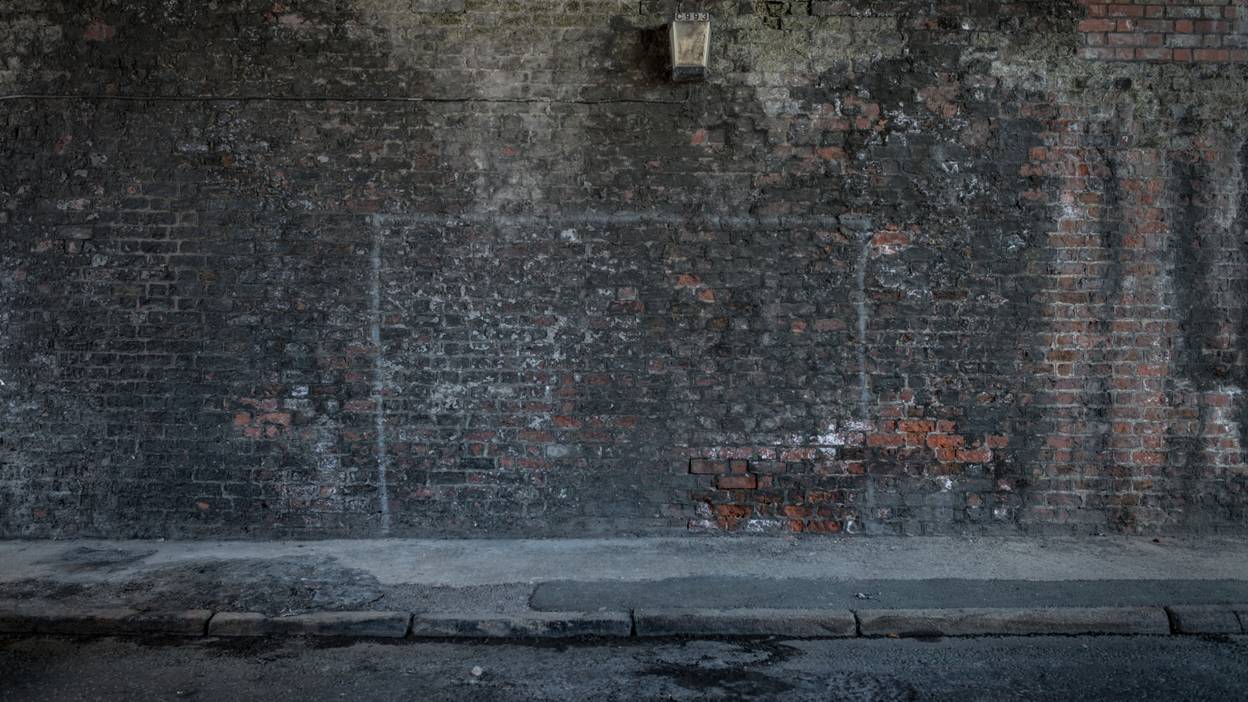 Michael Kirkham Photography
"Whilst photographing this one, I got talking to some mechanics who worked in a garage round the corner. They told me how this one was painted a number of years ago for them to play with some kids from a nearby, established, Traveller site. They still have the odd lunchtime kickabout today."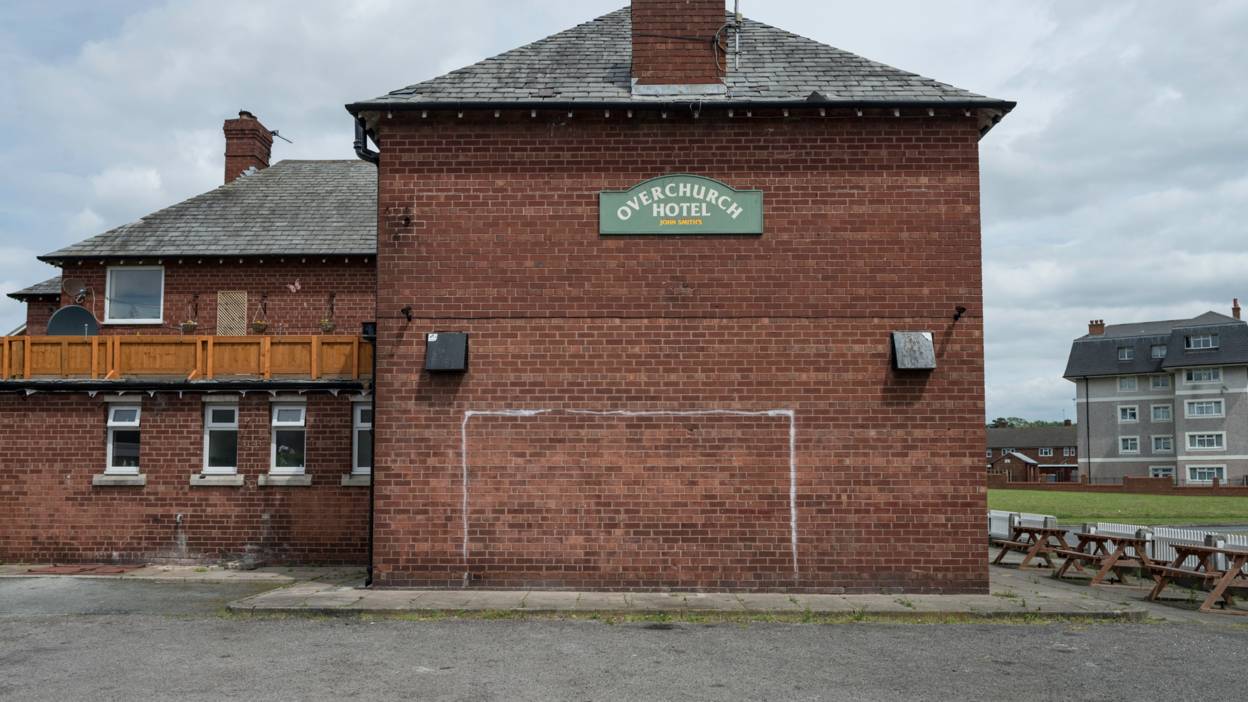 Michael Kirkham Photography
"I've often had to ask around to see if cars can be moved, and that's what happened here. The good folks who ran the place were more than accommodating and we had a chat about the project over a pint."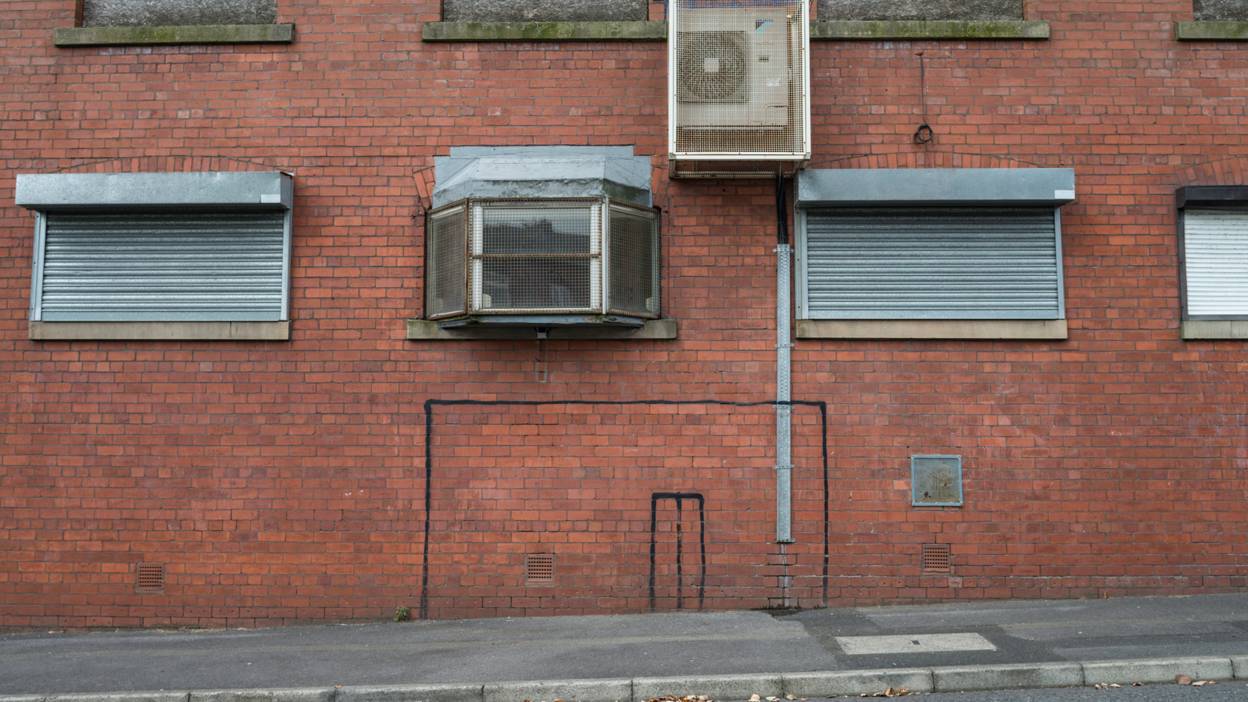 Michael Kirkham Photography
"Across Lancashire and Yorkshire, you come across loads of cricket stumps in amongst the goals. This one from Oldham is a favourite of mine."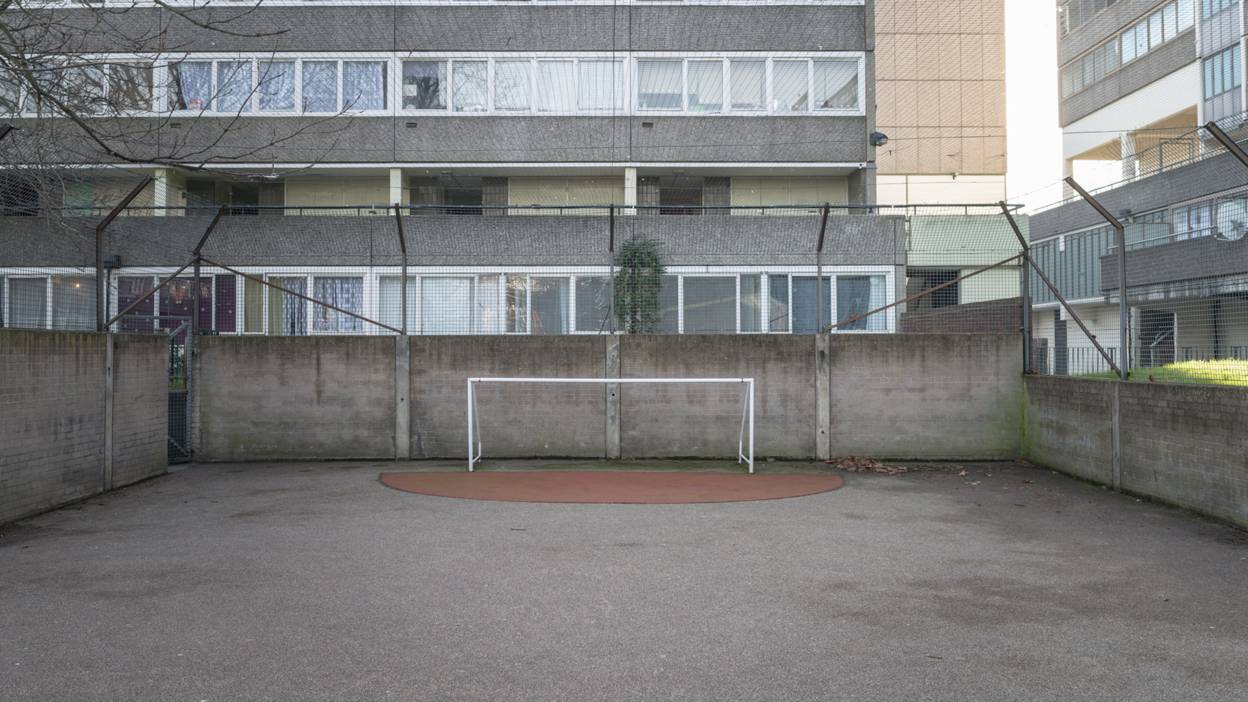 Michael Kirkham Photography
"There have been a number of London trips on this project, but my morning walk around The Aylesbury Estate in south east London was a favourite."
"A lot of the residents I spoke to weren't happy about the idea of having to move on. People grow up in these places. That's home."
Michael's photos have already had a big response from the public.
"One guy who got in touch was an ex-pat from Liverpool, living in Australia. He sent me a 45-year-old picture of him and his brothers playing on one of the goals I'd shot," he says. "I thought that was amazing."
Michael wants to visit more cities and shoot more goals (he tells me he's shot about 700 so far) before publishing the lot together in a book.
It's a project that could keep him occupied for a while.
"I don't know if I'll just always be shooting these goals forever. Every time I'm on the bus, I find myself looking out of the window for new ones. I'm getting neck ache from it."