N/A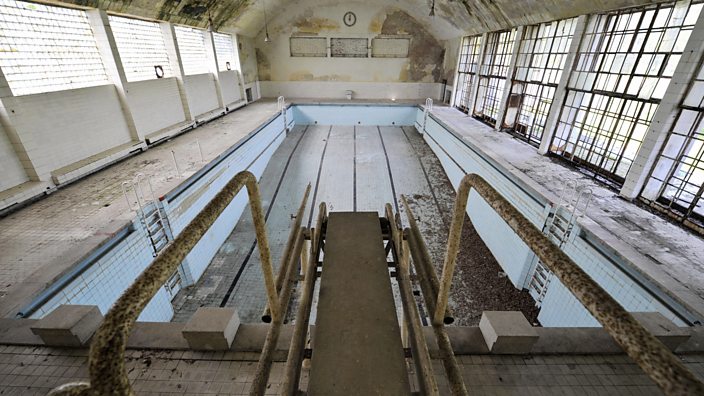 Gettyimages
These haunting photos of abandoned Olympic sites tell their own stories
From the remains of Berlin's 1936 Games to Rio 2016, these venues are now sad, spooky, and insightful
It won't come as any surprise to Olympics viewers that hosting a Games is costly. The estimated cost of Pyeongchang has been $12.9 billion.
Often the investment from a Games is used to create an Olympic legacy for the host country, but sometimes sites end up as abandoned ghosts of former tournaments. Here are some of them.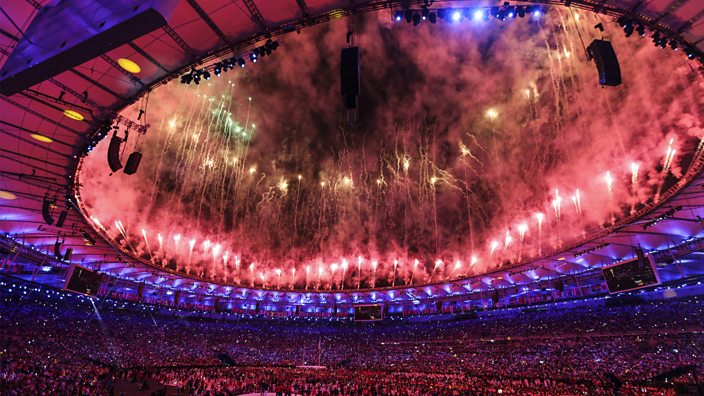 Construction of facilities for the 2016 Rio Summer Olympics were costly. According to one estimate, at least $13 billion was spent on building venues for the games. 
This is the Olympic Park, photographed in March 2017.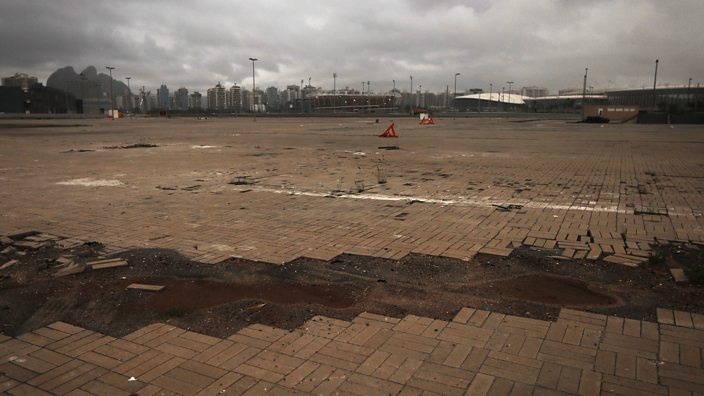 Months after the games had finished, these photos were taken of the former Rio Media Centre, which had been constructed to host visiting press.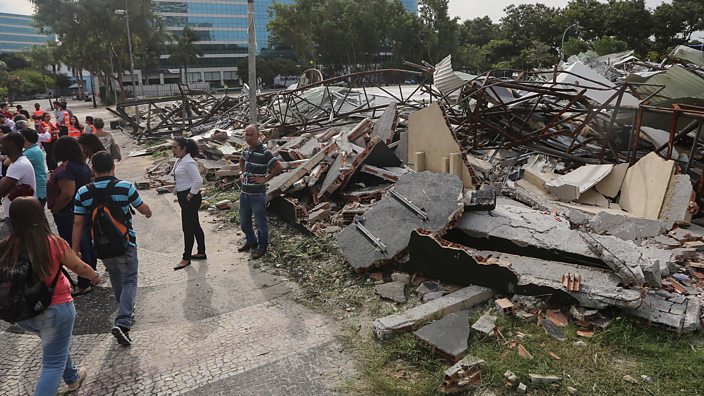 This was the Rio Olympic Aquatic Centre, where Britain's Adam Peaty famously won gold in the 100m breaststroke.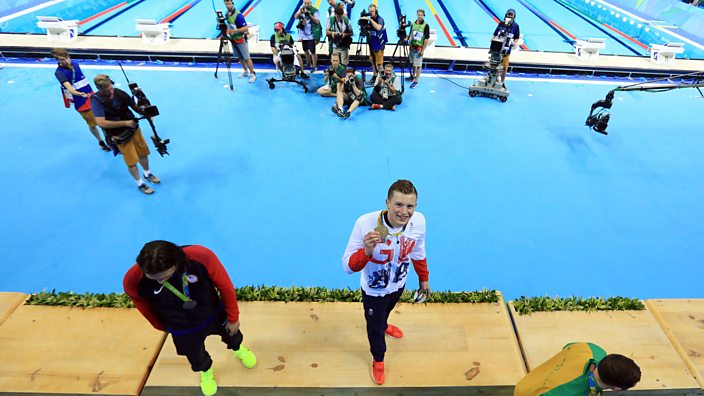 And here's what it looked like nine months after the games.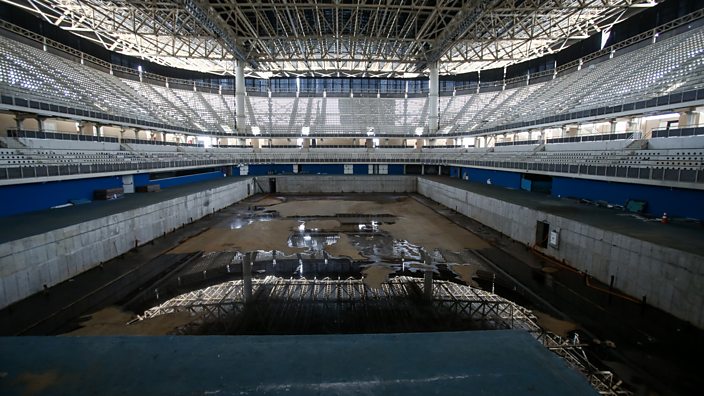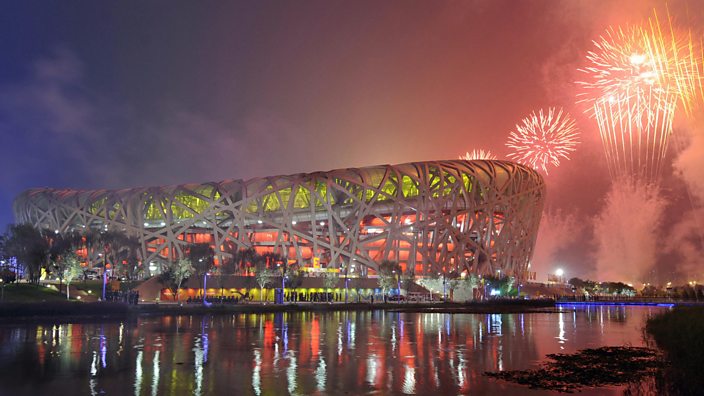 The 2008 Olympics in Beijing were a big showpiece, and the opening ceremony was spectacular. The Games cost around £28 billion.
They're hosting the Winter Olympics in 2022, when the Bird's Nest will be used again.
These photos though, taken in 2016, of fallen Beijing mascots lying prostrate among the overgrowth of a discontinued shopping mall, are absolutely nightmarish.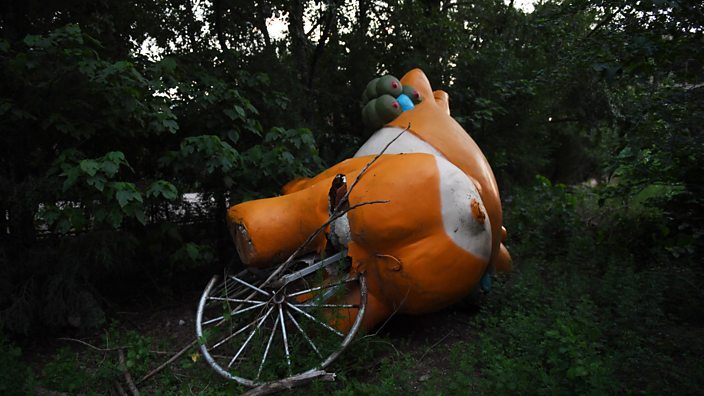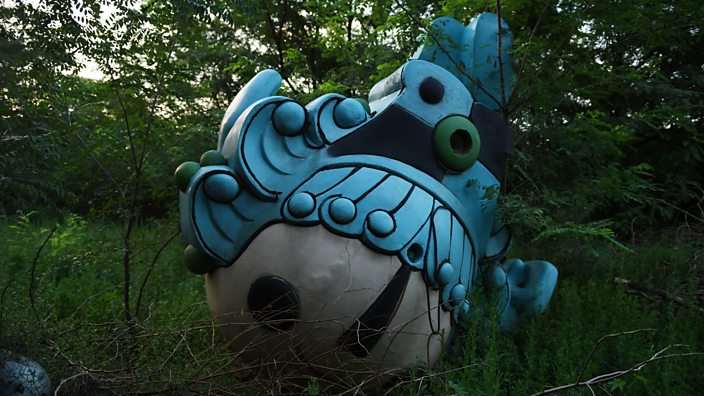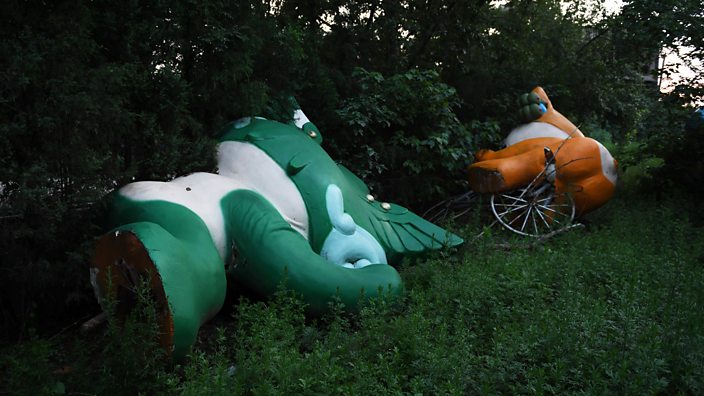 Athletes walk through the Olympic village in 2006.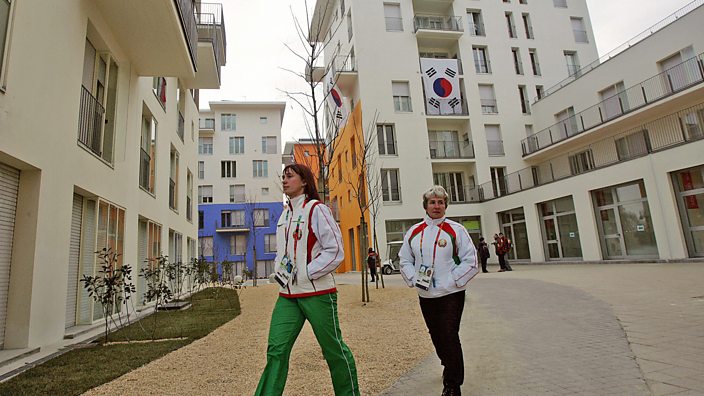 The Summer Olympics of 2004 were estimated to have cost Greece $11 billion.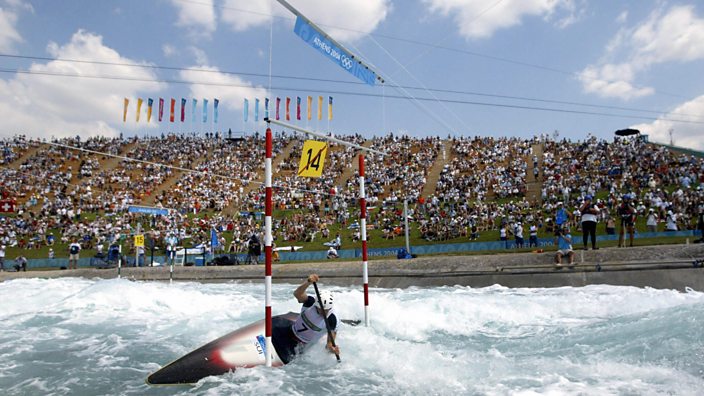 This was the site in 2012.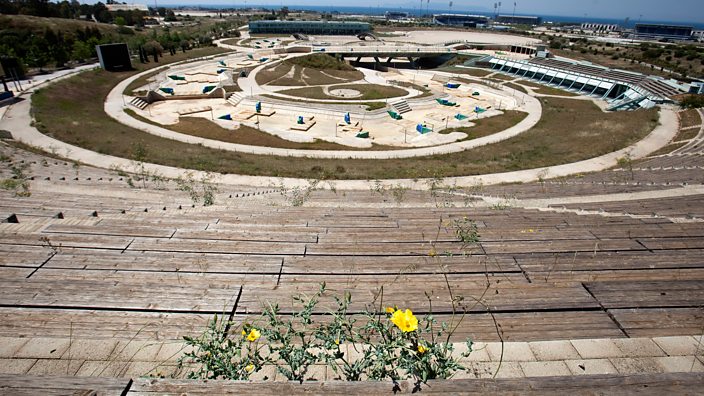 Here's the German women's hockey team celebrating victory in Athens.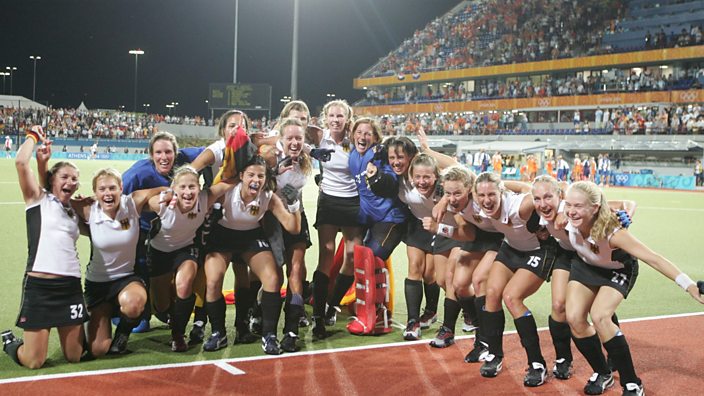 By 2011, that playing surface looked like this.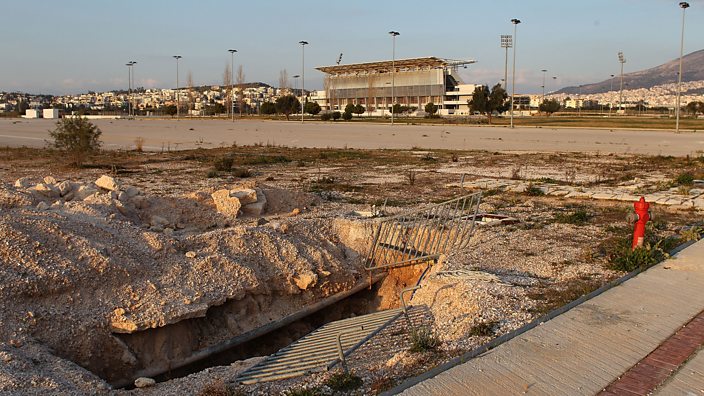 The Opening Ceremony at the 1984 Winter Olympics in Sarajevo, former Yugoslavia.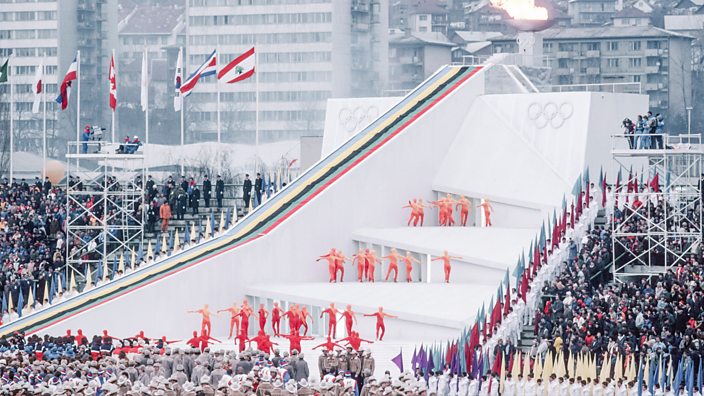 This is what one of the ski jumps looked like in 2017. A lot of the facilities from the Sarajevo Olympics were left unusable after the Bosnian war that took place between 1992 and 1995.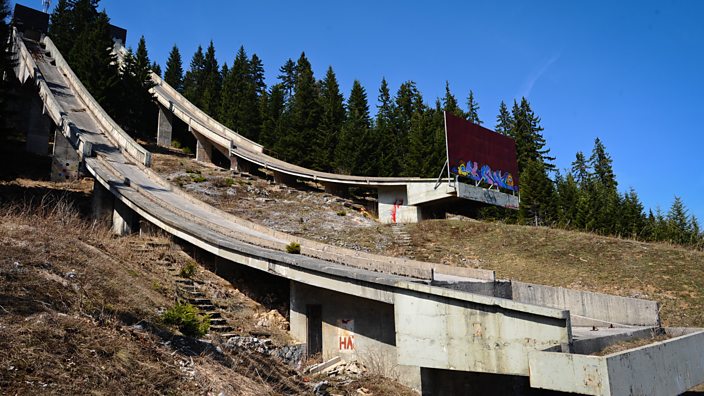 Here's Anthony Howard of Team GB competing in the Men's Singles Luge event.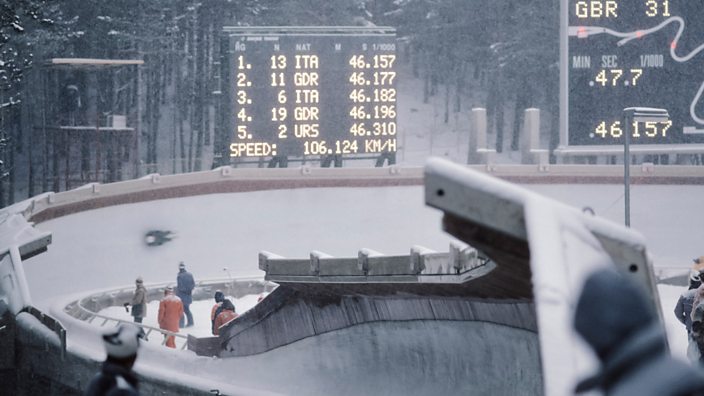 The bobsled track was used during the war to transport weapons.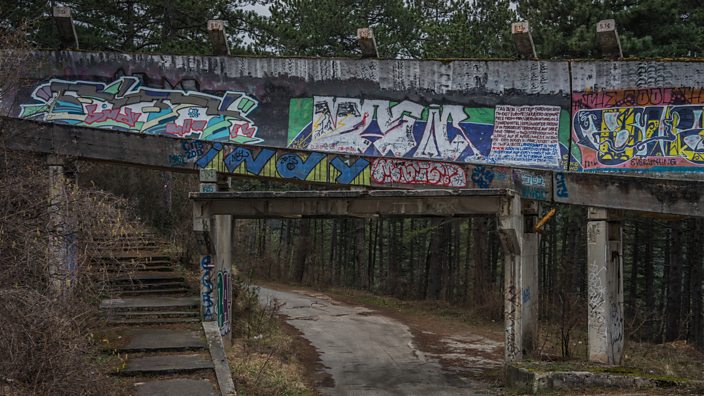 This is Senad Omanovic, the luge coach for Bosnia and Herzegovina, earlier this month at the track. He's been trying to raise funds to reconstruct it.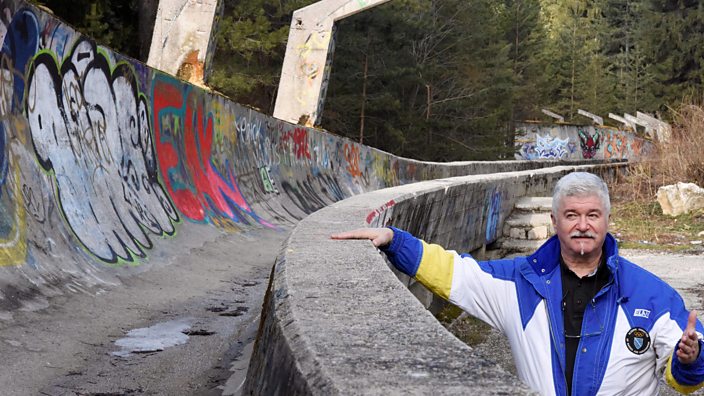 The Olympic Village in Berlin, as pictured in 1936. The Village housed athletes for the games, which took place under Nazi rule. Shortly after the Games, parts of the village were used as barracks for the German army.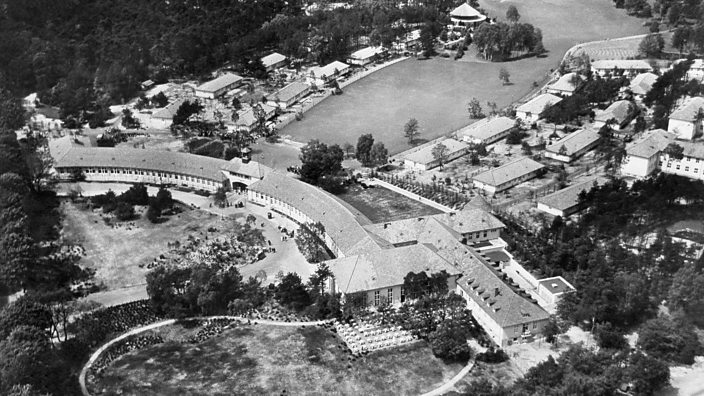 This is a photo of the site of that village in 2015, where there were plans to restore and rebuild into apartments.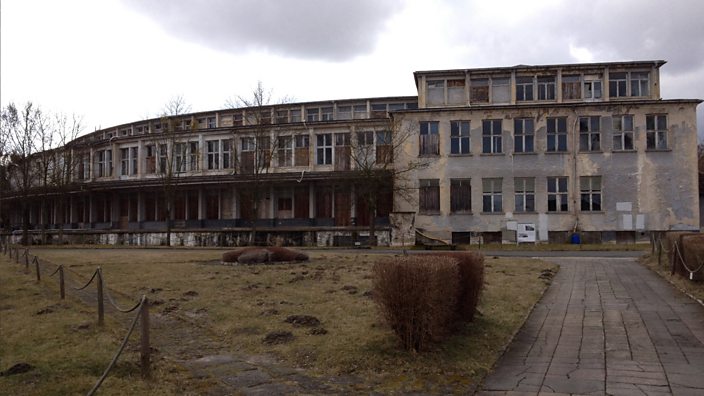 This is the remains of an Olympic swimming pool in Elstal, west of Berlin. After 1945, it served as barracks for Russian officers, until the Russian army's final withdrawal during the nineties.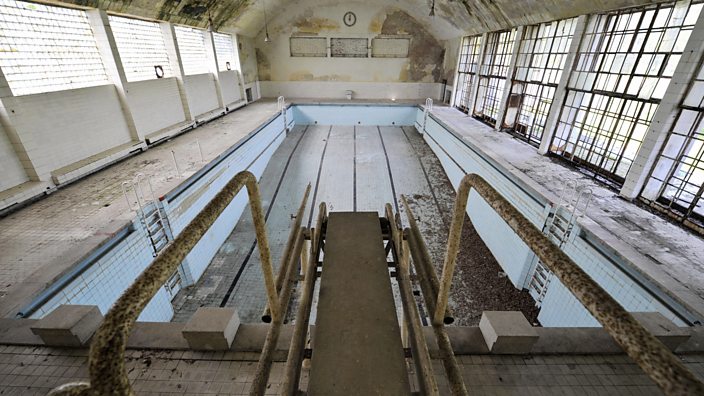 * This article was updated on 26 February 2018 to reflect the fact that Lizzy Yarnold competed in skeleton, rather than bobsleigh.
Originally published 23 February 2018.