N/A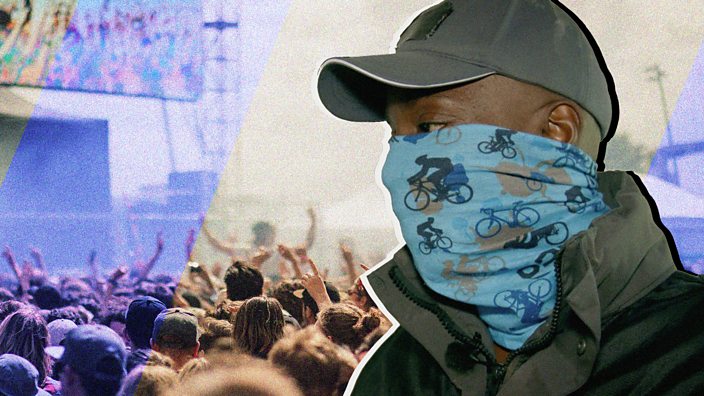 BBC Three / iStock
Drugs, festivals and crime: Inside the world of dealers and corrupt security
A security guard is filmed trying to smuggle drugs into a festival as part of a new BBC Three documentary.
"How are you gonna get this in?"
A BBC Three reporter is sitting in a car, holding a tennis-ball-sized package she's just been passed by the man in the driver's seat.
The man is a security guard who works at music festivals, and the package contains 500g of MDMA and cocaine.
In new BBC Three documentary Festival Drugs: Meet The Dealers, reporter Livvy Haydock finds out how some gangs try to get their product into festivals, and sees first hand what other substances are mixed into the drugs that people are buying there.
She meets a dealer who shows her on camera how he mixes rat poison with drugs he intends to sell, and follows two other dealers who smuggle their product outside the UK to sell at festivals abroad.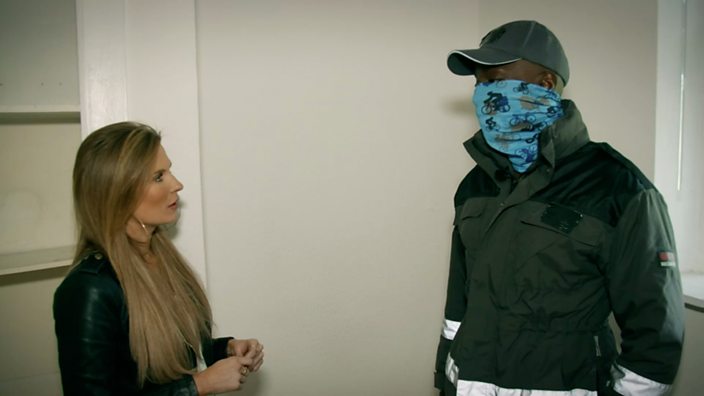 Back in the car, the man Livvy is talking to calls himself "The Transporter". She wants to find out just how easy it is for security staff like him to get drugs into a festival. Because it's his job to search people, the Transporter isn't worried about being caught himself.
"I'm a security officer," the man, dressed all in black, replies calmly. "I'll get it in."
Bringing this package through the festival gates will make him £1,000.
When doing this type of work, the Transporter uses a fake version of the security ID that all staff have to carry called an SIA (Security Industry Authority) pass. He bought his for £300 from a black market seller.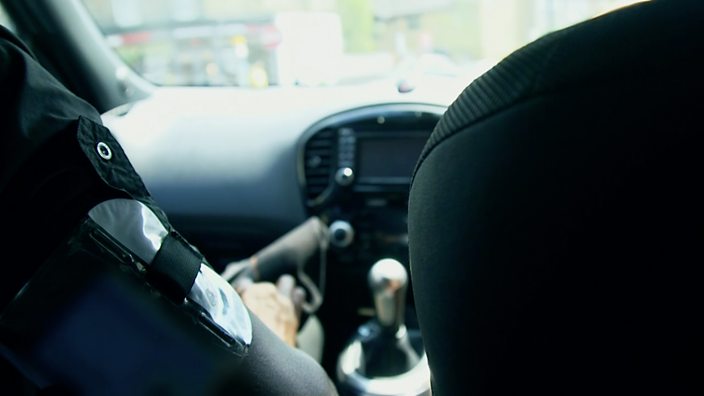 He's a real security guard, and works legitimately at multiple festivals across the summer. But the money he'll earn bringing drugs into events for a gang far outstrips his hourly wage manning festival gates.
He turns up at festivals on days when he isn't actually booked to work, relying on the fact that events are often under-staffed and require an extra pair of hands at the last minute.
Watching him slip the package into his pocket, Livvy notes that he hasn't even bothered to hide it. If he's caught with the drugs on him, he could be jailed for life.
"Why should I stash it? Nobody's gonna search me," he replies. "This is my job."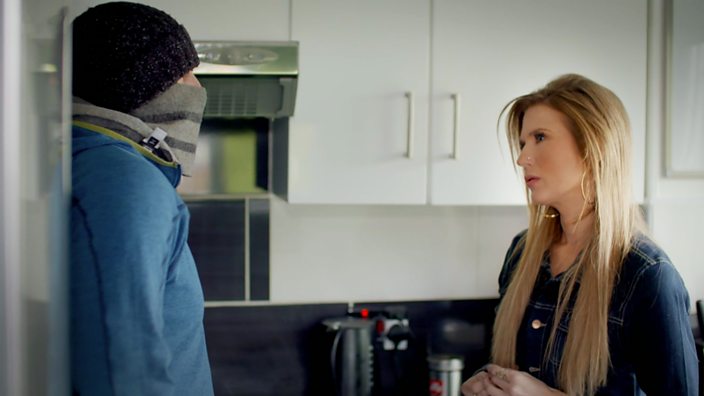 A different man who also works in festival security tells BBC Three just how easy it is to secure work.
"There's so many big festivals all at the same time up and down the country, the big [security] companies, they don't have the manpower," he says. "They'll subcontract big chunks to different people. They'll put an advert on the internet and they'll take anybody."
Jobs are frequently advertised online at short notice.
"Social media is awash during festival season with people advertising for staff for festivals," he tells Livvy. "You could get a job quite easily for a festival this weekend with very little checks."
There are 400,000 active security license holders in the UK but there have been examples of subcontracted security companies supplying unlicensed guards to festivals. The SIA has prosecuted more than 30 people or security businesses in the last year.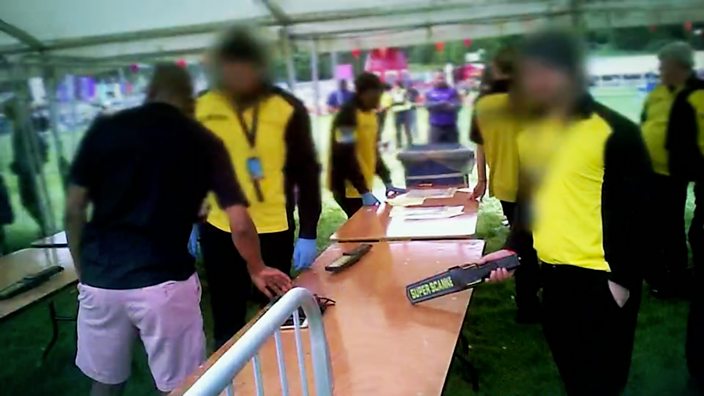 Livvy meets the Transporter again before he brings a package of MDMA, ketamine and cocaine into a London festival. He agrees to wear a camera as he walks through the gates with the drugs.
Asked what his plan is, he says: "I'm heading straight to the festival - I'm gonna blag it to come in."
The Transporter is confident he won't be searched and tells Livvy it will take him around 15 minutes to get onto the site.
The camera charts his journey as he wanders past security, crowds of ticketholders and groups of police, all with no problem. He asks a member of staff where the security office is but, as he arrives there, he receives a call from his contact in the gang. There's been a change of plan. He's told the dealers aren't actually on the festival site and he should leave the drugs at a cafe right by the ticket entrance instead.
His contact tells him to leave the package in the toilets but, when he enters the cafe, he sees they're closed off. He gets access thanks to his security pass, and the person on the phone directs him to go into the second cubicle and to leave the drugs in the bin.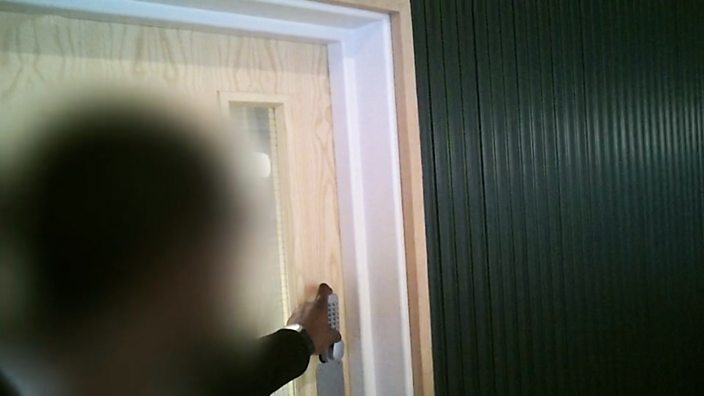 Despite the fact the gang haven't got the package into the festival, the Transporter has still earned himself £1,000.
Livvy meets with a dealer who calls himself Jacket. He's been selling drugs since he was 15 years old and party drugs are his main product - meaning festival season is a very lucrative time for him.
Livvy wants to find out exactly what Jacket puts in the drugs he sells at festivals. At his house, Livvy watches him cooking up a mix of MDMA and mephedrone on his kitchen stove in a pan. He says he uses mephedrone, a former legal high that was banned under the 2016 psychoactive substances bill, to make the drug extra powerful.
But later on in the process, Jacket does something which shocks Livvy. He begins to crush up pellets of rat poison and add them to the mix. The chemical, designed to kill vermin, is commonly added to street drugs.
Livvy is concerned about the potential risks of this extra ingredient. "I can pretty much guarantee you when that's in its proper container, it'll say 'don't eat it, it's not for human consumption'," she tells him. "Does that worry you?"
Jacket says it doesn't, and thinks that his customers wouldn't care if they knew he added rat poison to the drugs he sells. His "cook" highlights what police and experts have known for a long time - that if you buy drugs, you can't be sure exactly what's in them.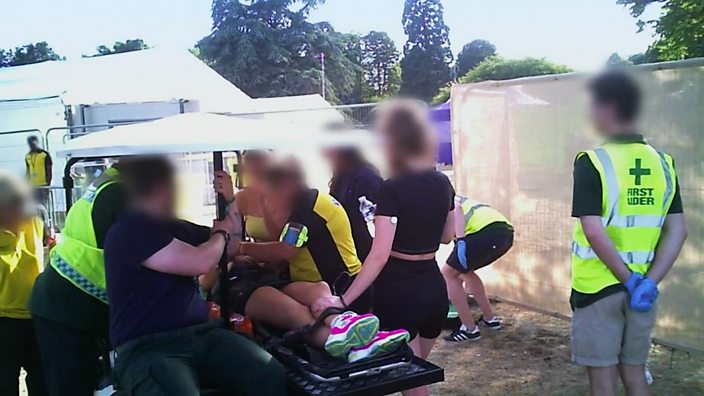 At least one teenager died in 2019 from a suspected drug overdose at a festival. The government's latest crime survey found that Class A drug use had reached record levels in England and Wales following a slight rise. According to the Home Office, this increase is "primarily driven" by powder cocaine and ecstasy use among 16-24-year-olds.