N/A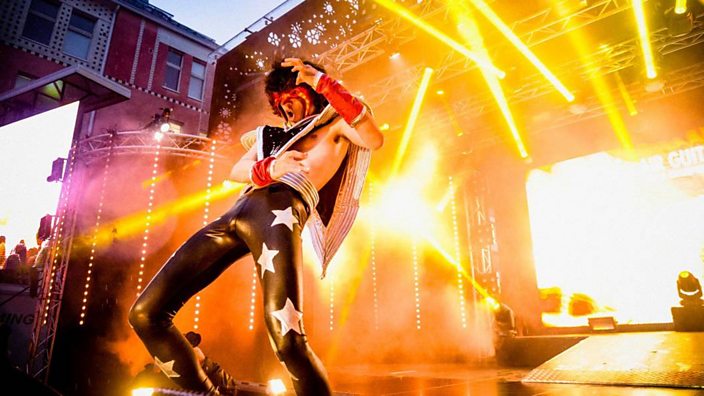 Juuso Haarala
Meet the man who thinks Air Guitar can bring world peace
2016 has, by most accounts, been a pretty unpeaceful year. And in the midst of today's turbulent geopolitics, world peace can often feel a very distant prospect.
But a collective of long-haired, leather-kecked grunge enthusiasts from around Europe think they've found the catalyst for world peace. Maybe. Their answer?… air guitar.
Today heralds the 21st annual Air Guitar World Championship, and competitors from all over the world will be descending onto Oulou, Finland, to shred, windmill and powerslide their stuff for the ultimate honour of World Air Guitar champ. The organisers describe their Weltanschauung (that's a posh word for world-view), thus:
"Ever since 1996, the Air Guitar World Championships has spread the peaceful message of Air Guitar across the world: according to the ideology of the Air Guitar, wars would end, climate change stop and all bad things disappear, if all the people in the world played the Air Guitar."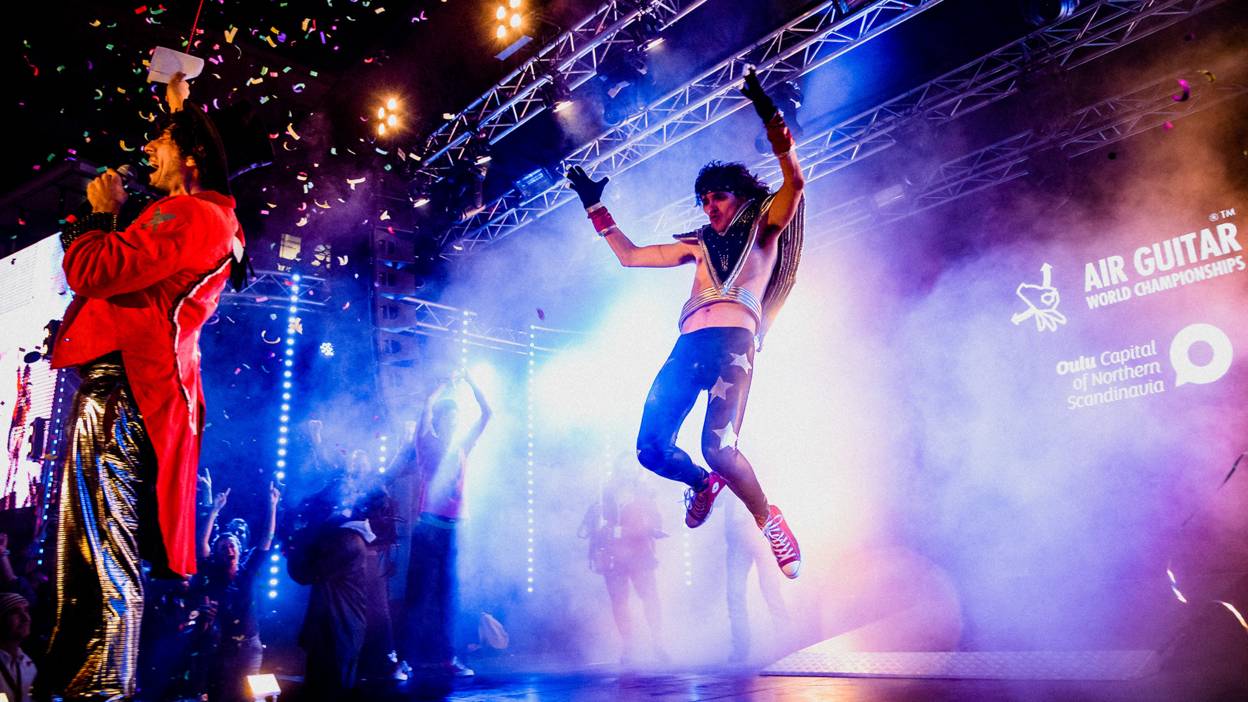 Juuso Haarala
Kereel Blumenkrants (although you probably know him by his stage-name 'YourDaddy'), was crowned World Champion at last year's event, so, as far as ambassadors go, you can't get much better. We caught up with him ahead of today's event and found he offered a somewhat literal interpretation of the causative correlation between Air Guitar and World Peace.
"If you're holding an air guitar, you can't hold a gun, right?"
It's a nice message and, perhaps for that reason, we didn't bother to point out that, being an imaginary, conceptual guitar, rather than an actual, real object, it probably is possible to hold an air guitar and a gun simultaneously. Perhaps air guns would be a better idea? Hang on, they already exist, don't they, and they're something else. This is confusing.
Either way, Kereel, a shaggy, bespectacled animator from Russia, certainly seems to embody the internationalist spirit of the World Air Guitar Championships. He spoke about his love of travel.
"….it's important for me to meet as many people and absorb as much as possible. As an animator, I'm always looking for new expressions and ideas to create a mental library."
Air Guitar gave him the chance to meet people from all over the globe.
"…it makes sense to try to see as much of our little world as possible."
Kereel added, with a regretful tone, that this point was particularly pressing for him, given that he felt he would most likely not get to experience the colonization of other planets within his own lifetime. We feel it's not irrelevant to mention at this point that he conducted our interview in a Star Wars t-shirt.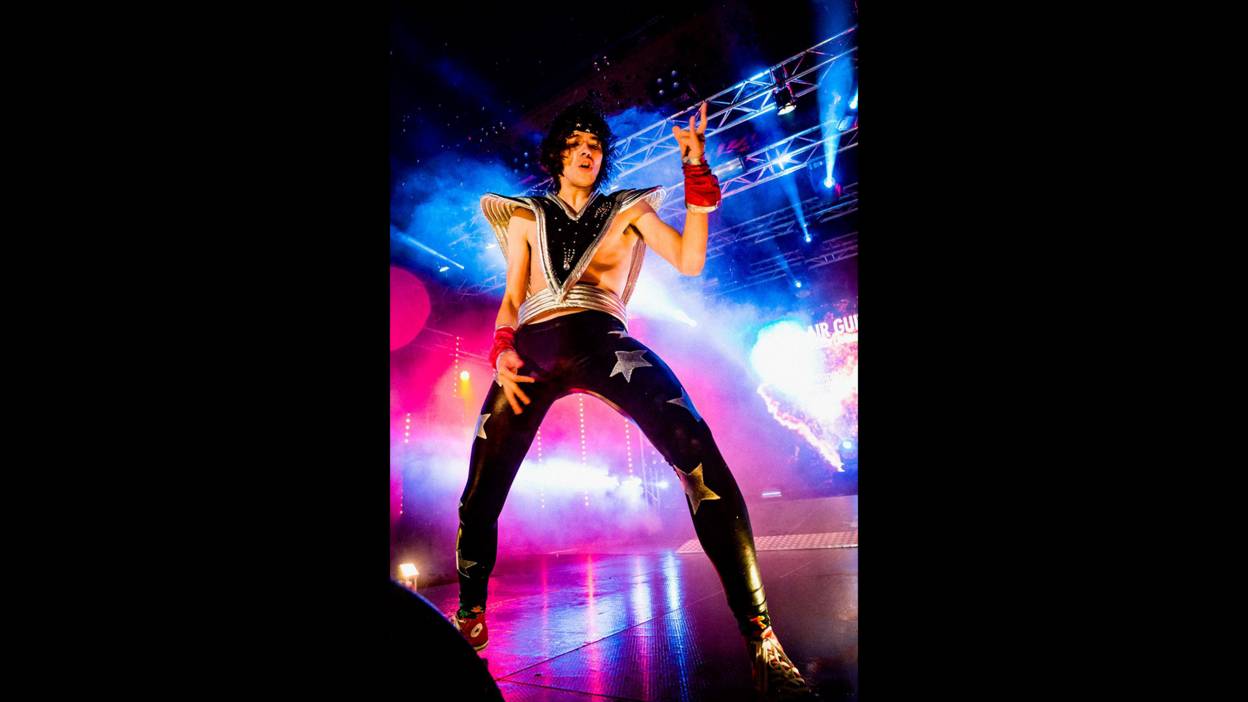 Juuso Haarala
His ideals – of internationalism and world peace – seem entirely noble. But we wondered if it was difficult to maintain those principles when you've got thousands of adoring fans screaming your name. Had fame corrupted him? On this point, he was (typically) philosophical. Kereel compares the concept of 'fame' to the foamy bit you get on top of a fizzy drink that's been shaken.
"…it gets its own aroma, its unique taste, but, eventually, it just disappears and then what you're left with is the essence of the drink. Essence is what matters for me the most."
He knows he'll have to 'pass the torch' onto someone else soon. Anywhos, let's get down to the meat and potatoes of it all. What does air guitar, at a competitive level, actually involve?
Kereel explained to us that the judges at the competition based their decisions on three factors: stage presence, technical merit (how close to the actual chords), and, finally, what the community call 'airness'. Airness?
"… airness… you know it when you see it. Some may describe it as charisma, but, at the end of the day, it is the true essence of the air guitarist."
That word again… essence. Clearly something that can't be taught – but what of technical merit? We assumed it must help then to be able to actually play an actual guitar. Among his influences, Kereel lists bands/artists like Kiss, Queen, The Beatles, Jimi Hendrix and, bizarrely, Scooter.
Do the performers imagine a certain type of guitar? A Fender American deluxe, or a Rickenbacker 4003, maybe? Apparently, it's not so straightforward. While Kereel admitted he had taken guitar lessons in order to improve his air-guitar technique (yep), he cautioned against getting hung up on this.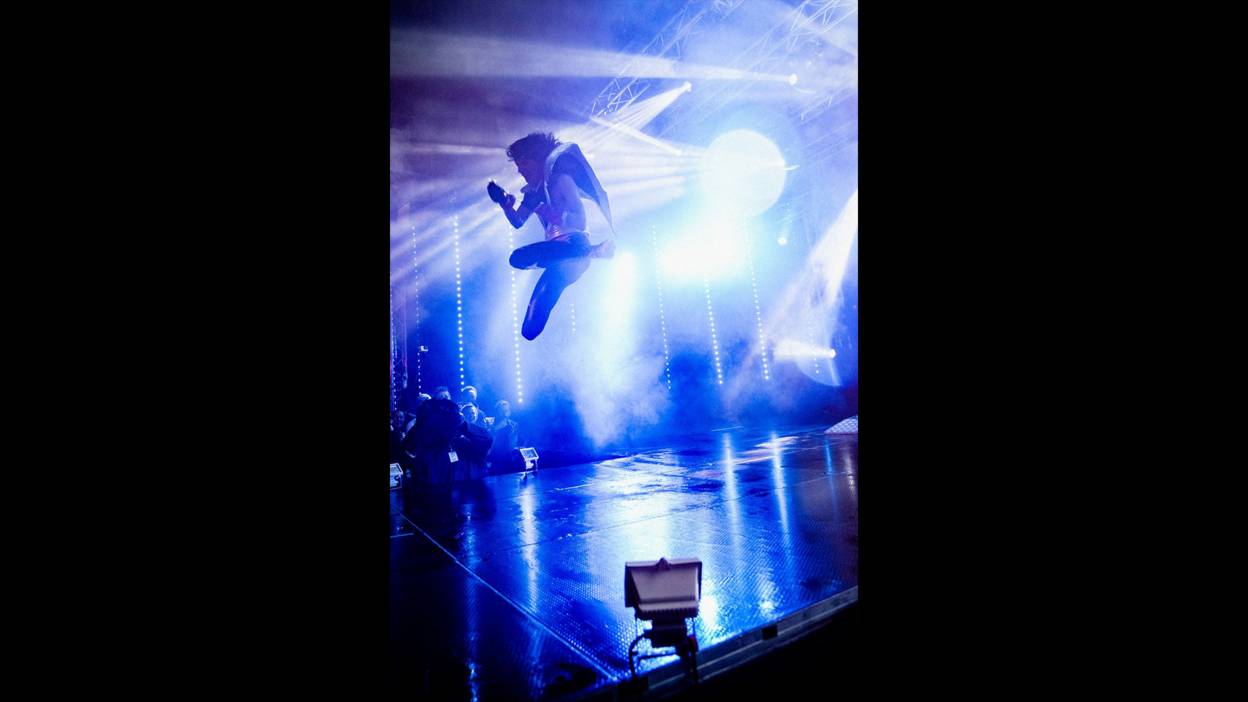 Juuso Haarala
"Air guitarists are not bound or limited by the physics of a guitar made of wood. With air guitar, you can do things you could never actually imagine doing with a real guitar."
Alongside custom moves like the windmill, power-thrust and knee-slide, Kereel described some amazingly inventive moves that 'air-heads' (yep) were inventing - for instance, the 'impalement', in which, unsurprisingly, the performer impales him/herself with his/her instrument and continues to play, showcasing serious dexterity and flexibility. He warned about the dangers of a knee-slide, describing how it can often mean your knees ending up in a 'meat-pool'.
"Don't try this without special equipment."
Back to this point about world peace. Does Kereel actually believe that Air Guitar can achieve this? Is he a fantasist? The fact that he refers to himself as an 'air head' probably doesn't help combat that image. Nevertheless, he's adamant.
"There is something truly freeing about making fun of yourself in front of 8,000 strangers. If all those people out there, performing together and having fun isn't world peace, then I don't know what to call it."
As Status Quo once said, "I like it, I like it, I like it, I like it, I li-li-like it, li-li like, here we go, rockin' all over the world."