N/A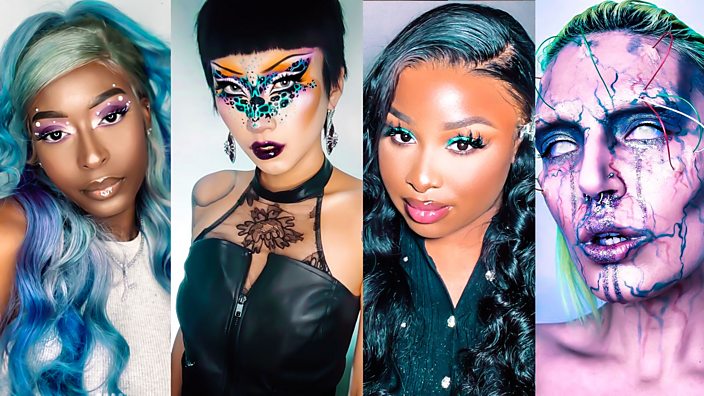 CONTRIBUTOR IMAGE
Glow Up: Can you turn a beauty 'side hustle' into a career?
As Glow Up airs on BBC Three, four make-up artists reveal how they manage their careers and their beauty dreams.
Smokey eyeshadow, winged eyeliner and ombre lips are staples for a generation of young, up-and-coming online make-up artists.
And, increasingly, beauty influencers dominate on platforms like TikTok, Instagram and YouTube. According to one study, people watch (on average) more than a million beauty videos on YouTube every day.
Well-known make-up celebrities such as James Charles, Nikkie Tutorials and Patricia Bright have racked up tens of millions of subscribers on YouTube and have signed collaborations with popular make-up brands.
Many beauty influencers also give tips to other young people on how to turn their love of beauty into a career. But, with as many as one in four adults engaged in "side hustling" according to Henley Business School estimates, how easy is it to turn your hobby into a full-time profession?
Make-up artists Ophelia and Hannah - who are competing in season two of BBC Three's Glow Up - and fellow make-up artists Kemi and Yemi, talk about the struggles of starting a career in beauty.
'At times I'm drained but I love my jobs'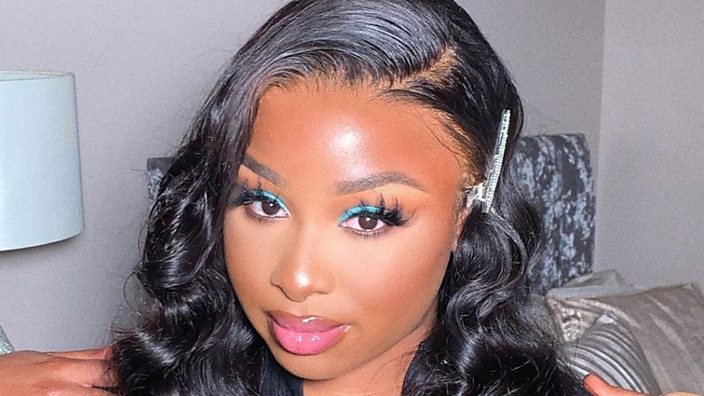 Kemi, 25, works as an HR manager in the financial technology sector from Monday to Friday - and creates soft glam make-overs in her spare time.
She got a scholarship to study a Masters in business management but also managed to squeeze in make-up bookings and sell beauty products.
"I was prepared to always have my artistry and my cosmetics business alongside whatever career I chose," she says.
"I've never really experienced what it is like to just have a job and not think about other things.
"I will be at work and think to myself, 'Have I sent that invoice?'"
Kemi has a hectic schedule - sometimes she travels straight from the office to a hotel, ready to start a bride's make-up at 5am. That might finish at midday, after which she travels back to London to fit in three more client bookings in her studio.
"At times I'm drained but I love my jobs.
"I enjoy what I do and I'll have a lot of time to do fun stuff later on in life."
'I was able to monetise my talent'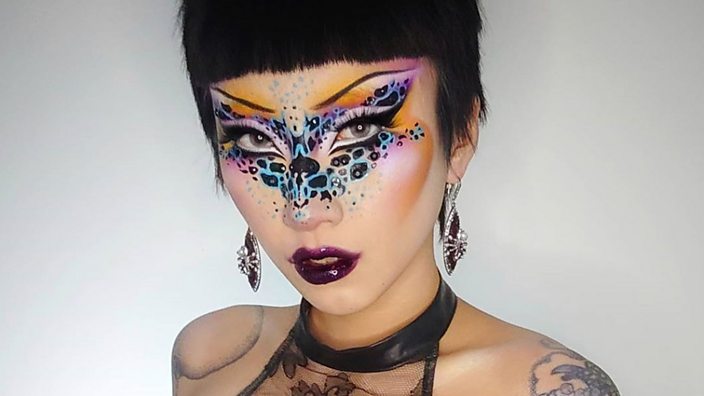 Ophelia, 25, moved to the UK from Hong Kong when she was 15 years old and found it hard to convince her parents to allow her to pursue a career in make-up.
"I love Halloween because that was the only time my parents allowed me to wear make-up," laughs Ophelia.
"Not everyone needs a makeup artist, so I get why my parents considered it as a side job or hobby but as soon as I was able to prove to them that I could monetise my talent, they let me live out my dream."
While studying for her fashion degree, she regularly experimented with make-up looks on her friends.
"As soon as I went to uni, I would be doing make-up at student photoshoots to showcase their collections, even for my own."
Ophelia graduated wanting to still do fashion, but was headhunted to work for a well-known beauty brand. She's now a make-up artist, designer and model.
"When I was younger, I thought I had to only do one thing and not do anything else."
'As a modern woman I want to multitask in life'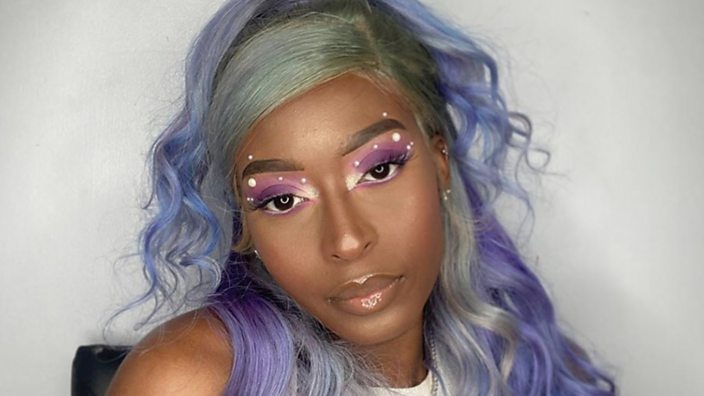 Yemi, 23, started freelancing as a make-up artist while at university studying for a law degree.
"I've always loved playing with different eyeliners, colours, foundations. Once I unlocked the door to my passion for make-up I kept walking through it.
"Coming from a Nigerian household you either have to be a doctor or a lawyer so I ended up studying law and I was very lucky because I ended up loving it."
But Yemi found it difficult to juggle both her degree and her side hustle. "Balancing my school work and my passion was especially hard around exam season," she says.
She hopes to soon start work at an NGO and be a freelance make-up artist on the side.
"I think at the beginning my make-up might suffer and I will have to dedicate just my weekends to make-up," she says.
"These are two things I care about and I'm happy to make those sacrifices along the way. It doesn't shock me as a modern woman that I want to multitask in life."
'It was a struggle of energy'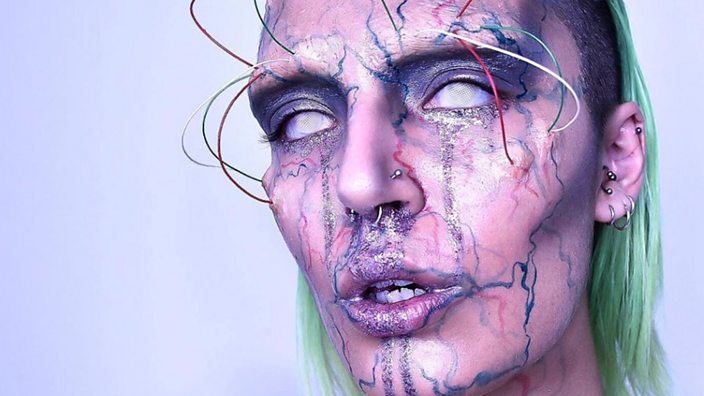 "In my teenage years, I used make-up as a way to cover up because I didn't necessarily like my appearance, or feel like I fitted in," says Hannah. "As I got a bit older and started to like who I was, I used it to emphasise my appearance and my personality."
When Hannah, 25, worked full-time as a retail merchandiser, she found that juggling her job with make-up artistry often left her feeling knackered.
"Working is a necessity for me but when that job takes up so much of your time, especially with the commute when you get home at seven o'clock, the last thing you feel like doing is creating something that you're proud of," she says.
"It was a struggle. I had to think, 'How much energy am I going to be able to put into my next creative piece?' And often it wasn't a lot."
She has since swapped desk work for a job that allows her to create glam looks at make-up counters as an assistant manager full-time - although, due to lockdown measures, her store has been temporarily closed.