N/A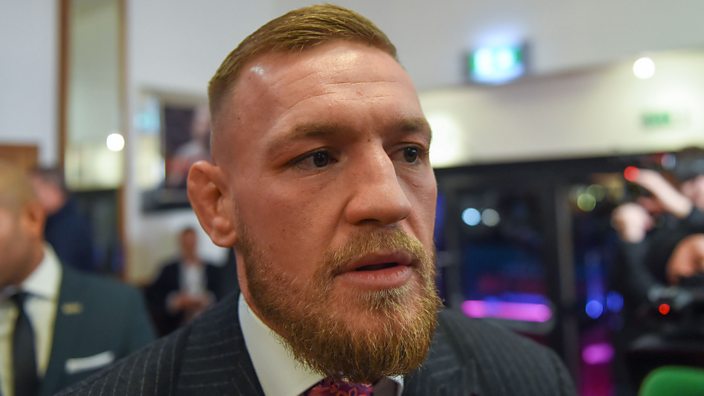 Getty
Conor McGregor issues apology for Bellator 187 fracas
'The Notorious' issues Instagram mea culpa amid suggestions he could be pulled from UFC 219
McGregor jumped into the cage at the end of his team-mate Charlie Ward's fight with John Redmond, shoved and argued with referee Marc Goddard and later appeared to slap a Bellator official.
President of the Association of Boxing Commissions, Mike Mazzulli, was working at the event in a regulatory role, and stated that the UFC had already made moves to punish the Dubliner for his antics, suggesting McGregor had been lined up to compete at UFC 219 in Las Vegas on 30 December, but that he would no longer be involved in the event.
"Mr McGregor was planned for the December 30 card, but he will not be fighting," he told MMAjunkie.
"I'm speaking to my legal team, but I do expect a sanction by the UFC, and I expect it to be a stiff one, too. I don't expect it to be a little slap on the wrist."
There has been no official word on McGregor's punishment by the UFC, but McGregor himself has responded to the weekend's incident, apologising for his conduct while also criticising Goddard for his handling of the bout.
It remains to be seen just how those mistakes will be punished, but Mazzulli - who is also a director of the Mohegan Sun Department of Athletic Regulation - said if McGregor had conducted himself in that manner at an event in his home jurisdiction, he would face tough sanctions.
"I would suspend him indefinitely and I would require him to come to a hearing and defend himself," Mazzulli told The MMA Hour on Monday night.
"I go back to the safety of the fighter. At the end of the day, Mr Redmond was down, he was unconscious, he was dizzy and we were unable to provide medical attention to him, because [McGregor] had to dance around that cage and push Mr Goddard — assault Mr Goddard - as well as one of the Bellator employees."
"Mr McGregor is not bigger than MMA. We all know that," Mazzulli said.
"Mr McGregor may not be around in five years, but MMA will still be.
"I think that is very important to understand that fighter safety is the most important thing in the world. Because without fighter safety, this sport would not proceed to the next level like it always has."