N/A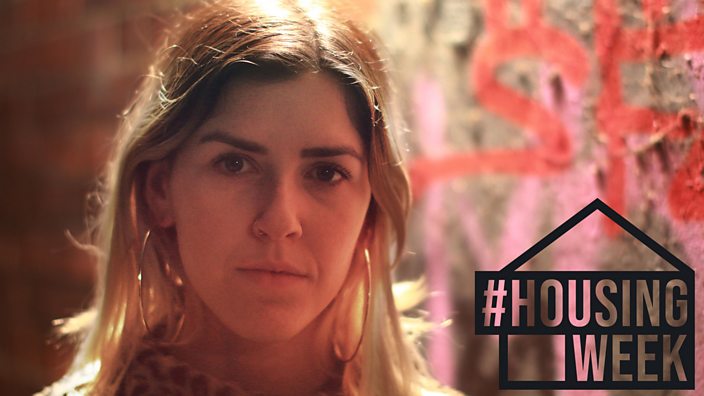 BBC
These landlords asked me for sex instead of rent
'Bedroom in return for cooking, cleaning and oral once or twice a week'
"All I'm asking for is sex in exchange, yeah?"
It's a Friday evening in central London and I'm sat across the table from a 25-year-old man who is offering to share his east London bedroom with me, rent-free. The catch? I'll have to have regular sex with him if I want to keep a roof over my head.
One offers a "room for a discreet bi/gay man" who "must be ok with receiving anal", another advertises a "free room in return for cooking, cleaning and oral once or twice a week".
The 24-year-old landlord, who I meet in Scotland, says he's looking for "a blowjob or sex, every second day or something" and tells me he is "taking the human aspect out" of sex. "I'm treating it as a business transaction," he says.
He thinks I'm a 24-year-old nursing student with no alternatives. He lives in a house share in London - but says his housemates won't be a problem, as we can pretend I'm his girlfriend.
When I express reluctance, he tries to convince me he is a better alternative to "those older guys" offering rooms online. "It'll be fun," he says. "Trust me."
He is not the only man offering rent for sex. When I log on to a popular classified adverts website, almost immediately I find dozens of ads offering rooms in exchange for "adult arrangements".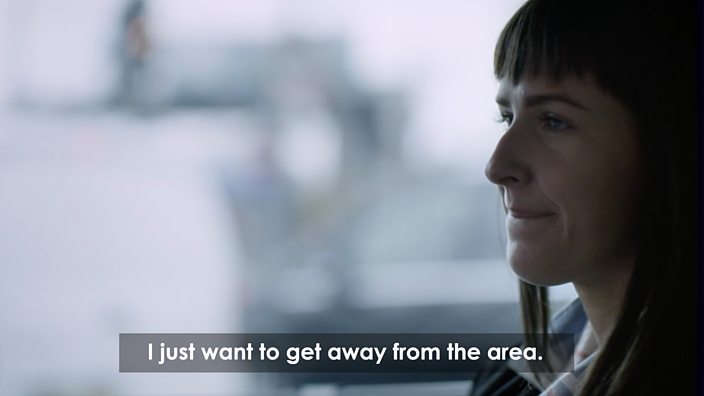 These ads come from all over the UK, from Brighton to Edinburgh, in big cities and in small towns. I begin replying to the adverts.
Within minutes I receive sexually explicit responses. One landlord immediately asks me for my body and bra size, another says we can "chat on WhatsApp, as long as you're happy to come to an arrangement". 
I arrange to meet a number of landlords - and am stunned by the diversity of people I meet. One is just 24 years old, another is offering up his daughter's bedroom now that she's at university, and a third says I can stay in a log cabin he built in his back garden – if I'm willing to have sex with him in return. Most of the landlords I meet live alone, but one says he has tenants, and then there's the guy who lives in a London house share who wants to tell his housemates I'm his girlfriend.
The 24-year-old landlord, who I meet in Scotland, says he's looking for "sex every second day or something" and tells me he is "taking the human aspect out" of sex. "I'm treating it as a business transaction," he says.
I've portrayed myself to these men as a vulnerable young woman who is struggling financially and has nowhere to go. I'm struck by how nonchalant these landlords appear while asking me to sleep with them in order to keep a roof over my head. They don't seem to consider how I might be affected by what they're asking of me.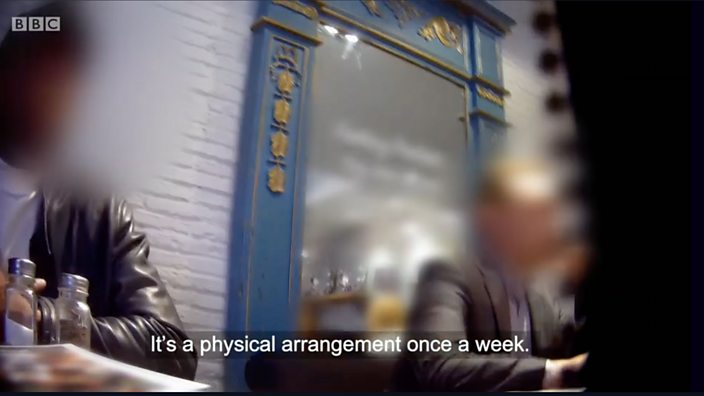 In fact, most of the landlords don't seem to feel they're doing anything wrong - but Rent For Sex adverts could be illegal. Offering a room in a house in exchange for sex might be classified as incitement into prostitution, which carries a prison sentence of up to seven years in England and Wales.
In fact, when I wrote to the landlords after our meetings to reveal the investigation and ask for their response, only two replied. One said he was looking for a consensual sexual agreement and had done nothing wrong, while another said his intentions were innocent and he only wanted a couch-surfing arrangement - where he'd allow me to stay on his sofa free of charge.
But the reality is that the people responding to these adverts are likely to be broke, vulnerable and have nowhere else to go. 
I met a young woman who had entered a 'Rent For Sex' arrangement when she was 20.
She didn't realise what the arrangement was until she moved into the property and realised she'd be sharing a bed with the landlord. She told him she didn't want to sleep with him, but he would consistently try to touch her. "He didn't force himself on me, so I am grateful for that."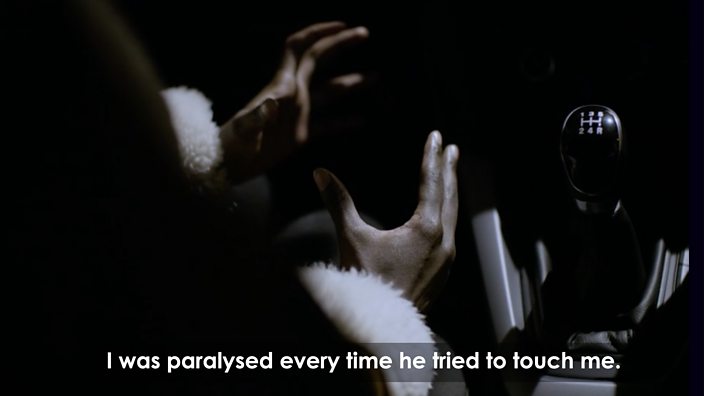 She was homeless before meeting him, and stayed there a long time despite the harassment for fear of becoming homeless again. When I asked the landlord about it, he said he believed the fact she had stayed meant she was not unhappy. He claimed he never asked for or had sexual intercourse with her.
I confronted a middle-aged landlord who was offering a Rent For Sex arrangement at the Newcastle flat he lives in, alone. Initially, he stormed out of the café where we'd met, but he eventually agreed to talk. He told me he was looking for "companionship", saying, "it wasn't just about the sex".
He told me he "didn't know he was doing anything wrong". When we explained that a woman staying with him might have felt obliged to have sex, even if she didn't want to, in order to avoid homelessness, he said he understood that this is a grey area for consent. 
Nonetheless, he said he "can't truthfully answer" whether he will look for one of these arrangements again. 
The landlords I met did not seem to grasp that what they are doing is wrong.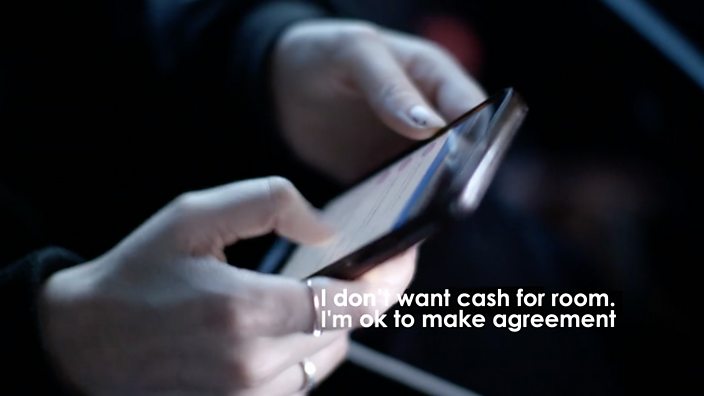 "In our society, it seems acceptable for people to wield their power over the vulnerable in order to get what they want, no questions asked," explains Ellen Moran of Acorn, a tenants union and anti-poverty group. "That power is entrenched and such actions are ignored by law enforcers. Sometimes, though, this happens because people are alienated in their society to such an extent that they crave physical affection without knowing considerate ways to get it. Sometimes it is a mixture of those two things."
Her organisation is now campaigning for a change in legislation to make Rent for Sex specifically illegal - possibly under modern slavery laws - so that landlords can be prosecuted.
"The authorities need to publicly recognise that it is a crime and act on that by prosecuting in order to dissuade perpetrators," says Moran. 
"We need real change in order to solve this problem."
Originally published 28 February 2018.