N/A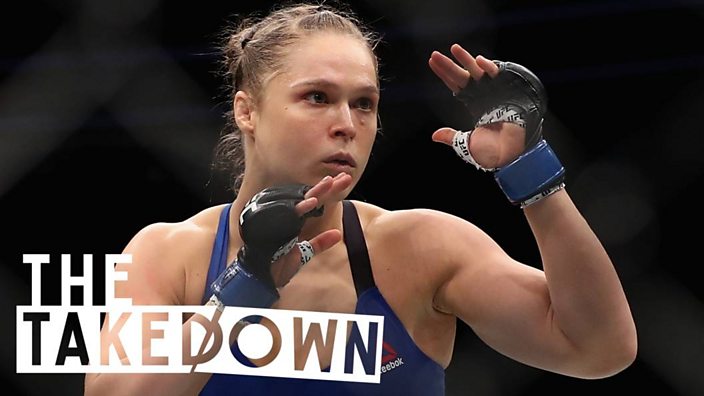 Getty Images
The Takedown: Is Ronda Rousey heading to the WWE ring?
We may have to wait until September for our next dose of live UFC action, but that doesn't mean the news has dried up. Far from it, in fact.
First up, and the question every Ronda Rousey fan is asking: is she really going to make a return to fighting?
Well that's the rumour, but it wont be to UFC's octagon.
Instead, the former bantamweight champ could soon be a WWE superstar.
Rumours from stateside are linking the UFC megastar with a possible switch to one of her other passions, professional wrestling.
Rousey was a prominent spectator at the WWE's Mae Young Classic, as her good friend and former MMA fighter-turned pro wrestler Shayna Baszler took part in the event.
And US-based outlet Fightful.com has suggested the UFC's first female champion could be set to undergo wrestling training ahead of a possible move to the WWE.
Meanwhile, a glance of her new website, RondaRousey.com, has a homepage teasing 'major news'.
We're waiting with bated breath.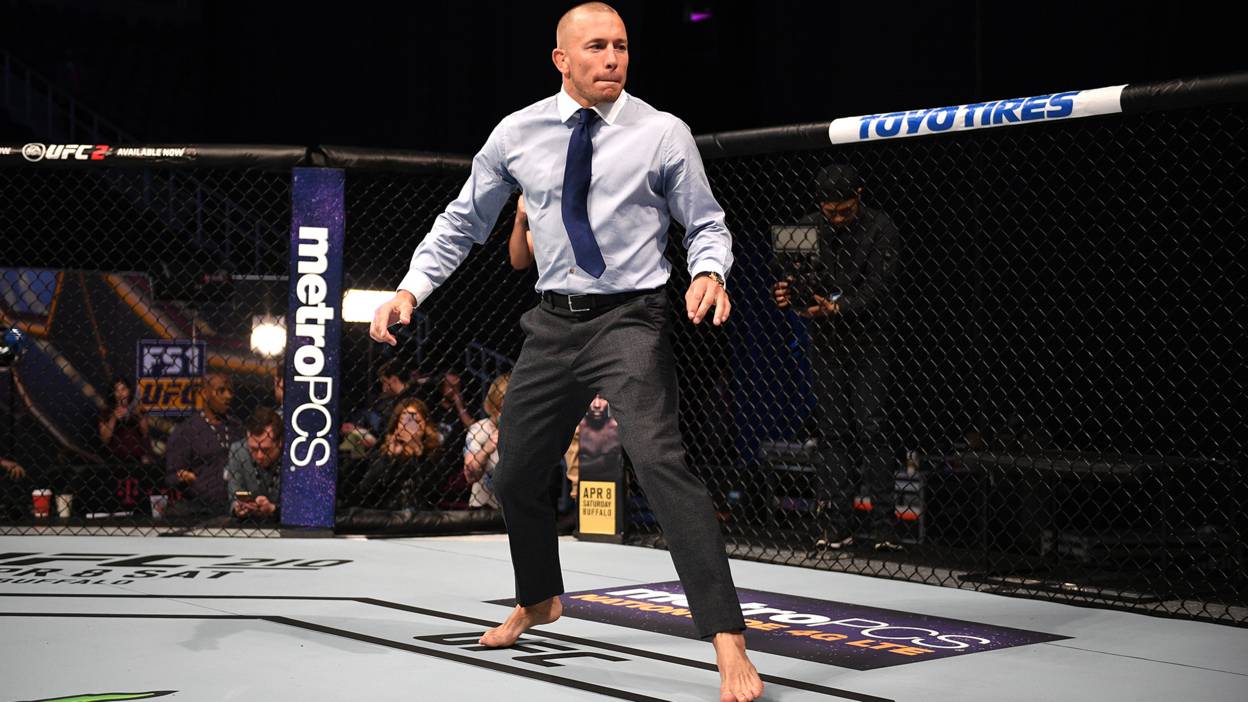 Getty Images
Michael Bisping's dream fight with returning Canadian superstar Georges St-Pierre now finally looks like it's going to happen.
Previously the pair verbally agreed to fight, only for St-Pierre to hesitate over a summer return which seemed to scupper the UFC's planned super-fight. At the time, UFC's Dana White said the "ship has sailed".
It looked like St-Pierre would face the winner of the welterweight title fight between Tyron Woodley and Demian Maia, but after Woodley's performance left White less than impressed, the UFC president opted instead to pursue the originally planned match-up, saying, "That ship turned around and sailed back!"
And now that bout has moved another step closer, with GSP tweeting a pic of him signing his bout agreement to face Bisping at UFC 217 at the iconic Madison Square Garden in New York on 4 November.
No Bones about it, Jon respects DC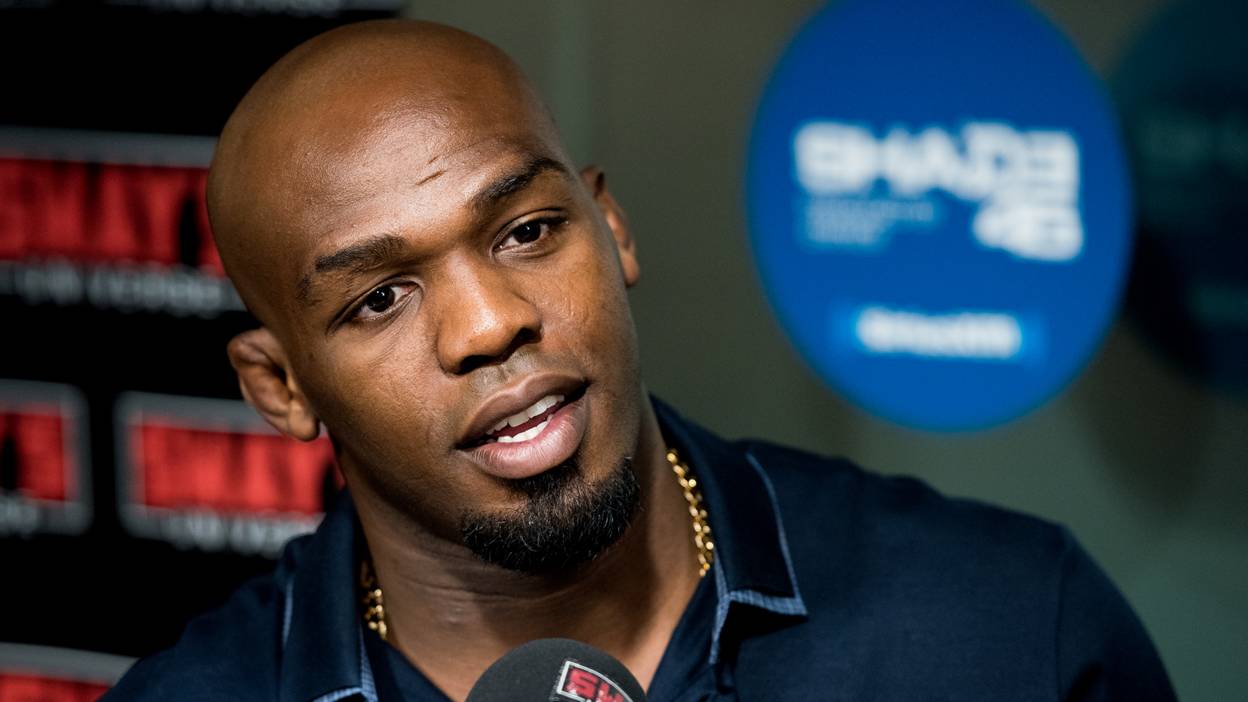 Getty Images
Newly crowned undisputed UFC light-heavyweight champ Jon 'Bones' Jones has been on a media tour following his knockout win over old rival Daniel Cormier at UFC 214 in Anaheim.
And, during an appearance on national breakfast TV show Good Morning America, Jones doubled down on his post-fight comments about the former champion, where he paid tribute to Cormier as a person and a champion.
"Daniel, for the most part, he's a fierce competitor, a pretty good individual, standup athlete, standup champion, and I know how important our fight was for him," he told host and former NFL star Michael Strahan.
"It was a legacy fight for him and I just didn't want a win or a loss to determine his legacy.
"I wanted people to see him for the guy that he actually was outside of the octagon. I think that's equally as important. So I just thought I'd shed some light on him and who he was. It was just."
As for what's next, Jones admitted he wasn't sure, even though he made very clear his desire to take on WWE superstar and former UFC heavyweight champion Brock Lesnar.
"I think it may be a while before Brock Lesnar is eligible to fight," he admitted.
"Right now I'm just kind of waiting to hear from the UFC, and some different ideas outside of him."
Here at The Takedown, we reckon he's likely to take on old foe Alexander Gustafsson next, with the big Swede keen to get revenge after narrowly losing out on the scorecards after their first meeting at UFC 165 back in 2013.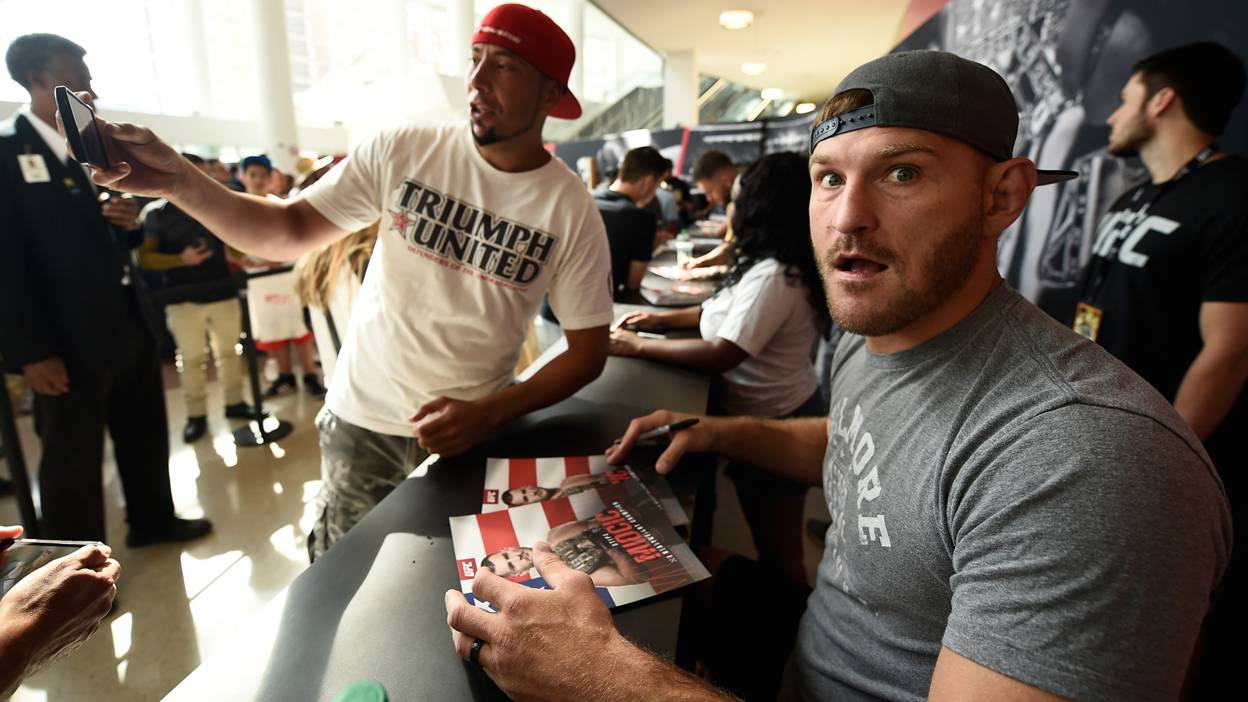 Getty Images
It seems being the undisputed UFC heavyweight champion just isn't enough for Stipe Miocic.
The Ohio native has already left his stamp on the UFC's heavyweight division with victories over Fabricio Werdum, Alistair Overeem and Junior dos Santos.
Now he's set his sights on another title - the world heavyweight boxing title.
Miocic has made no secret of his desire to take on Britain's Anthony Joshua and, following the announcement of Wladimir Klitschko's retirement, the UFC champ wasted no time to let AJ know that he's still gunning for him.
Weidman's still loving it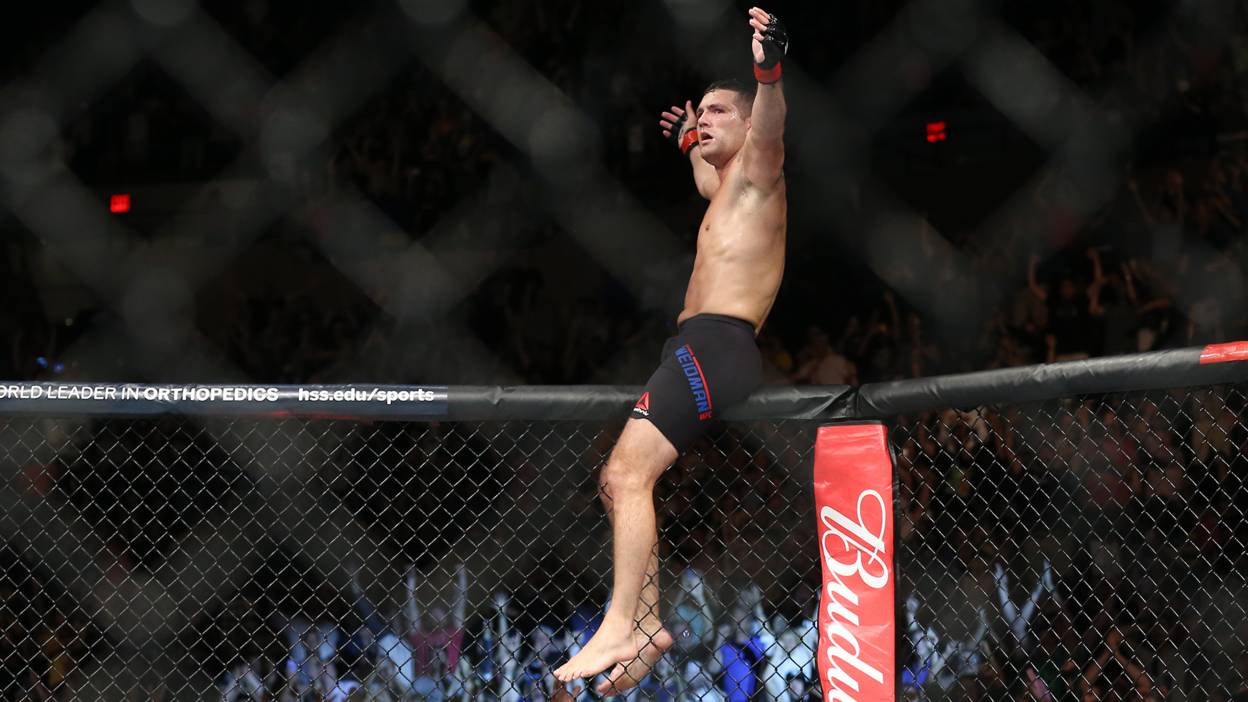 Getty Images
Former UFC middleweight champion Chris Weidman remains on his quest to recapture the 185lb title, but it's been a tough road back to the top.
After losing his belt to Luke Rockhold at UFC 194 in December 2015, Weidman suffered the first back-to-back losses of his career, as he was TKO'd by Yoel Romero and Gegard Mousasi.
He bounced back last month, defeating Kelvin Gastelum at UFC Fight Night in New York, but he didn't have it all his own way.
One photo shows Weidman's terrifying-looking 'punch face'. But he wouldn't have it any other way, as he tweeted a close-up of the picture with the caption: "This fight game ain't for everybody. But I love it!"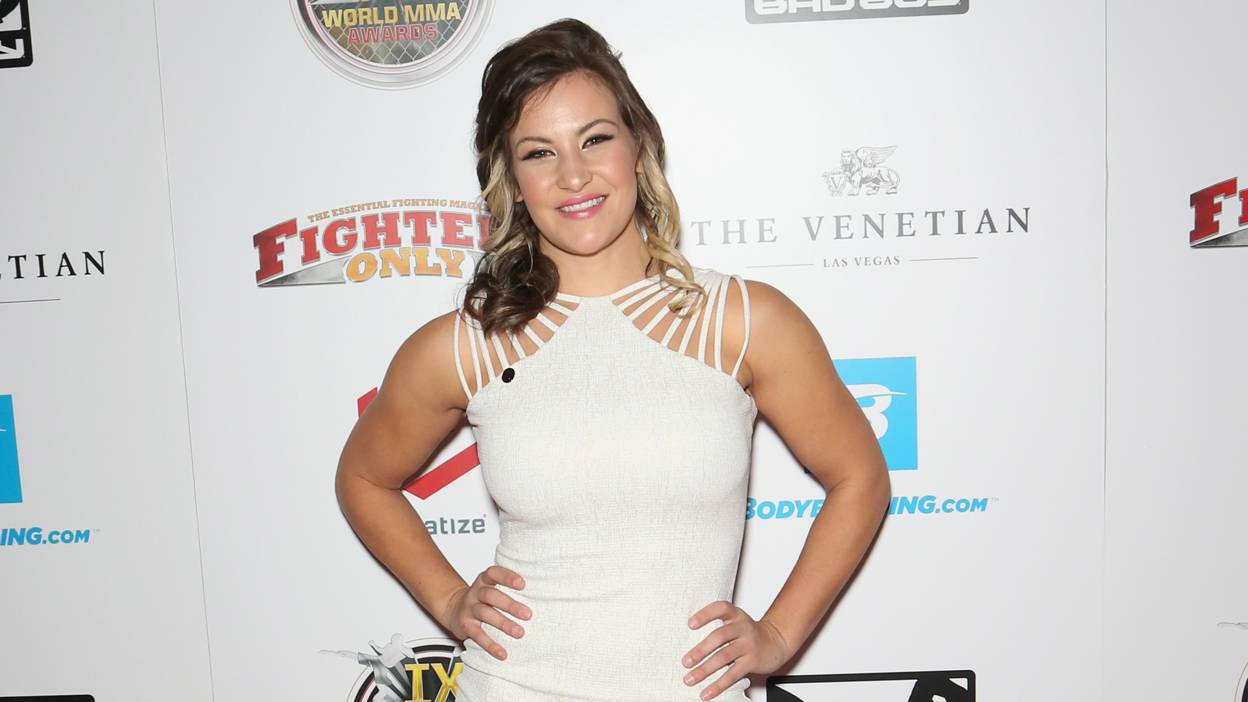 Getty Images
And finally, if you think Miesha Tate is now somehow less dangerous now she's retired from mixed martial arts, think again.
It seems the former UFC women's bantamweight champion's still a force to be reckoned with and is picking up additional skills, such as axe-throwing.
Well that's one way to enjoy the great outdoors.