N/A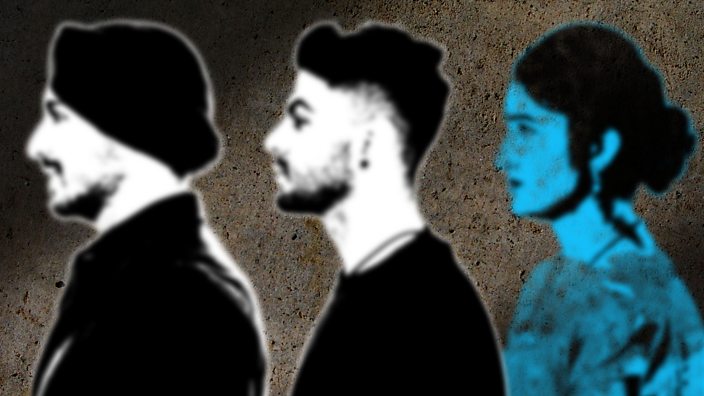 iStock / BBC Three
Why we need to talk about suicide in the Asian community
My husband's suicide showed a different side to my own community
Poorna Bell is a freelance journalist. Three years ago, her husband took his own life. Since then, she has been studying the ways that different communities deal - and don't deal - with the issues of mental health and suicide. 
Three years ago, my husband, Rob, died by suicide. He was staying in New Zealand with family at the time. It was heartbreaking, and the ramifications of his death are still felt today.
I belong to the British South Asian community and, after Rob's death, I started looking into suicide rates and noticed similarities between my community and the indigenous Maori population of New Zealand.
There is a huge stigma around suicide and mental illness within the Maori community, which some argue fuels the problem. But having the data about who is most at risk means New Zealand's health authorities can look at what drives these rates and, subsequently, come up with better prevention strategies.
A similar double-edged sword of stigma around suicide and mental illness exists in the British South Asian community. After Rob's death, nobody felt comfortable directly talking about how he died. On some level I knew this before, but it is one thing to know something and another to experience it. The silence was deafening.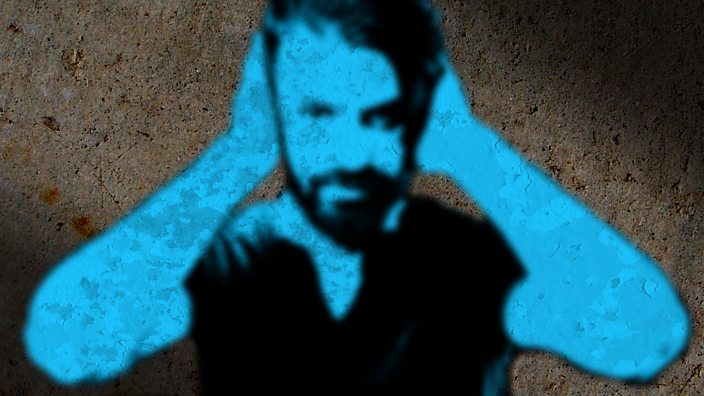 Nobody said the word suicide or directly addressed what had happened to Rob. Later, I found out from Dr Dinesh Bhugra, Emeritus Professor of Mental Health and Cultural Diversity at King's College London, that no word exists for depression in Hindi, Urdu or Punjabi.
It all spoke to me of a broader community-wide stigma and shame, and I wanted to know whether the UK's government and health authorities were factoring it into their prevention strategies. How do you prevent suicide in a community that won't even talk about it?
What I discovered is that not only is there no specific prevention strategy, there is no data. Unlike New Zealand, in the UK, when it comes to suicide, we don't have any kind of information relating to black, Asian, or other ethnic minorities.
I sent Freedom of Information requests (FOIs) to several NHS departments requesting the information; they simply said they did not have it. Then I emailed the ONS' mortality department who responded with: "Our suicide statistics are broken down by age and sex, but not ethnicity. This is because ethnicity is not part of the information collected by coroners during their investigation, and we base our statistics on this data." But detail matters.
When no one is talking about something, it fuels the idea that it is shameful
Elsewhere in the world, we know the suicide rate within South Asian communities is high. Dr Bhugra says: "It's worth thinking about how the rate of suicide in South Asians is high wherever we go - whether that is Fiji or Malaysia or the Caribbean - the rates are high. So we don't know whether there is a genetic element to it, or simply stresses related to migration which create problems."
Last year, UK suicide rates overall saw their biggest decrease in 20 years – 3.6% - but they're still too high. And men make up the majority of these deaths. Professor Louis Appleby, who is head of psychiatry at Manchester University and leads the National Suicide Prevention Strategy in England, stresses it's vital to have a comprehensive strategy which looks at race as well as gender in order to tackle this.
I spoke to my source – let's call him Mr B - he works at a high-level in mental health strategy and policy in England. I asked Mr B about this lack of data and he agreed there wasn't enough evidence to help inform a community-based suicide prevention strategy. "There are communities within communities," he said. "So what might be right for the Sikh community, may not be right for the Hindu or Muslim community."
In the British South Asian community, the default is to shut down any conversation about suicide. And, when no one is talking about something, it fuels the idea that it is shameful.
Neelam and Dinesh Sharma, pictured below right, lost their 21-year-old son Akash to suicide in 2015. It devastated them. Akash, nicknamed Sky, below left, wanted to be a musician. "I felt I couldn't talk to people about his suicide because they would not understand, and I would be judged as a bad mother, or people will say, 'there goes the mother whose son killed himself'," says Neelam.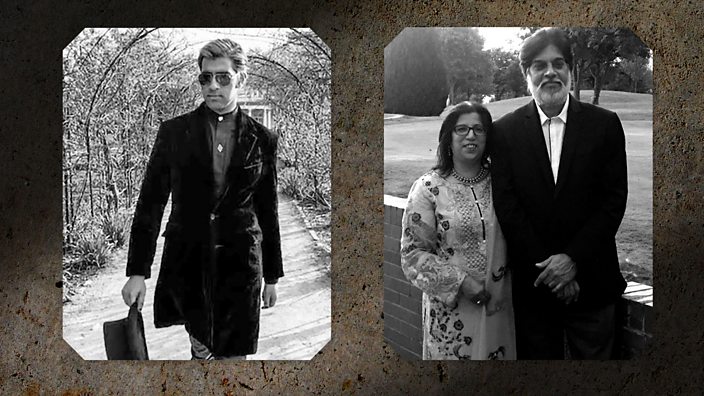 Neelam is now an advocate for breaking down stigma because she wishes her son had been able to talk about what was going on with him. She set up the Sky Sharma foundation to help overcome taboos within her community and thinks this is something that is "desperately needed". 
"Being open and talking about your own experiences gives courage to others," she adds. "It can support people who may be in a similar situation and help them get the right support before things get worse."
Mira* is now in her 30s. Her family have experienced multiple suicides – she has lost two uncles on her dad's side, and believes that shame fuels silence, which prevents people from honouring the dead and grieving properly.
One of Mira's uncles took his own life while at university and the other was openly gay. "His death is not talked about at all," she says. "Neither was his sexuality. It's as if he never existed." The third suicide in her family was her great aunt, who had two children.
For Mira, one of the hardest things has been the invisibility of these deaths. Because the pain, grief, and sadness isn't spoken about, it doesn't get dealt with.
I have tried to speak to family and piece together situations, but I have had a few responses like, 'past is past'

Mira*
"The conversations were whispered. It felt as if it was impossible to get the full story from one person. It was clear that a lot had been swept under the carpet but not processed," she says.
"I have tried to speak to family and piece together situations, because I think it's healthier to talk and deal with what's going on rather than ignore it, but I have had a few responses like, 'past is past'," she adds.
When no one wants to talk about a suicide, it doesn't just trap a family in grief, it means the wider issues that may have contributed to that death are never addressed.
When talking about suicide, it's important to look at factors beyond mental illness, because the majority of suicide is actually caused by mental distress. It's a common misconception that suicide is caused by depression, for instance - you can take your own life and not have a diagnosable mental illness.
This is why identifying cultural pressures, and creating an environment within our community where we can talk about stress and not be brushed off, is so important.
Poppy Jaman, OBE, and CEO of the City Mental Health Alliance, is also a member of the British South Asian Community. She tells me she has found it hard to toe the line between the freedom of her white British friends and the limitations her own culture places on women. "My personal experience of poor mental health started as postnatal depression," she says. "But I think my experiences as a British Bangladeshi had a huge impact on my mental health.
"I was also the eldest so there were huge pressures to be a 'good' role model. I did have an arranged marriage, and the responsibility of that felt very heavy on my 18-year-old shoulders, so, by the time I had my daughter, my stress levels were already high."
Ultimately: "Good mental health promotion is good suicide prevention," says Mr B. "For example, a young Asian woman – from a traditional family - will have lots of cultural expectations put on her, but may be living her life as a Westerner. That can cause cultural conflict, which may lead to isolation and being cast out by the local community."
Mr B thinks we need to see suicide prevention as a long-term thing. "We can't only intervene at the last moment in a crisis," he says. "We need to have a conversation about the evolving cultural expectations placed on British Asians and other minority groups."
In particular, says author and activist Lucky Roy Singh, this needs to happen concerning the LGBTQ+ British Asian community. Lucky has lost two gay British Asian friends to suicide, one just two months ago.
"Many men and women from the LGBTQ+ community feel the lack of understanding of who they are," he explains. "They feel they won't be accepted by family and straight friends, or that they will get a negative reaction. They experience a lack of support, forced heterosexual marriage, and, even abuse from family members and peers."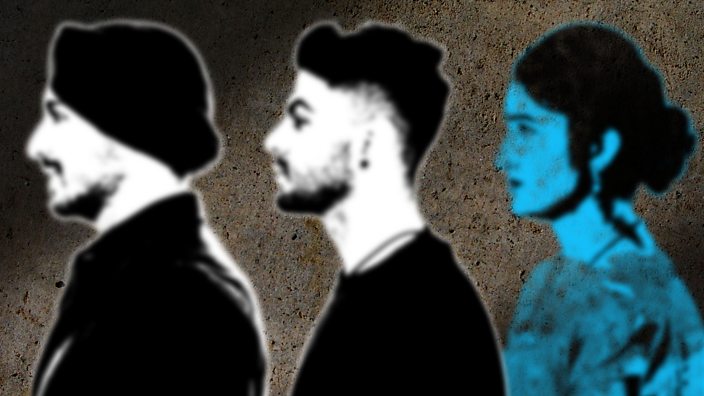 I know first hand the immigrant mentality is to dust yourself off and get on with it, and this is hugely problematic for someone struggling after the suicide of a loved one. Neelam says: "The stigma and the taboo (around suicide) mean a lot of Asian families grieve privately, they are expected to be stronger and move on quickly. They rarely show their emotions for fear of being judged and shunned in the community."
A consistent theme here seems to be the lack of language to express both mental distress and suicide. Prevention is not just about data, it's about redefining and creating a new language to understand emotional and mental distress.
Dr Bhugra thinks teaching children that it's okay to talk about stress and depression is a crucial part of that, and the more role models (such as Bollywood and sporting stars) speak up about their experiences with mental distress, the better.
British South Asians have to start talking about suicide and be clear that nobody died to shame us. They died because they were going through serious mental pain. By talking, we can create a space for people going through something similar to reach out before it's too late. That is the spirit of community, and a key path to prevention.
*some names have been changed to protect identities
If you or anyone you know has been affected by the issues in this article, further support and advice can be found here
This article was originally published on 29 August 2018.