N/A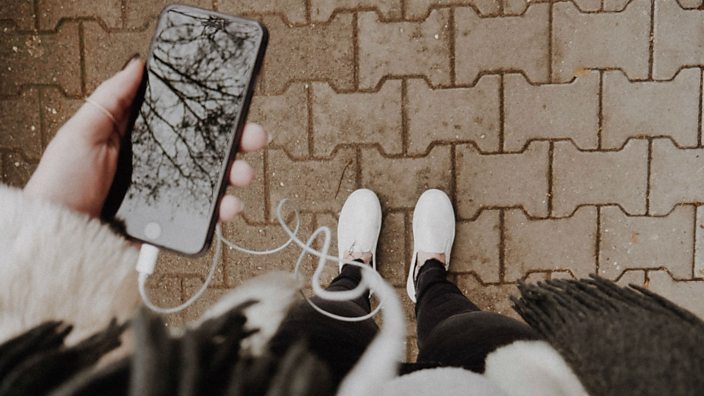 Melanie Pongratz/Unsplash
14 things to watch, read and listen to that you might have missed this year
We have your Christmas/New Year downtime covered...
'Tis the season for end-of-year lists - and, more importantly, for some extra time off work to actually watch, read or listen to all the things that people and critics have been recommending to you.
With that in mind, we put the call out around the BBC Three office for some of the shows and online series, books and podcasts they've been enjoying lately - who knows, your next big binge watch/listen/read could be here.
The series focuses on the adult rivalry between Daniel LaRusso (Ralph Macchio) and the first movie's 'baddie', Johnny Lawrence (William Zabka). Our office colleague described it as "shockingly good".
"Basically, this puts 10 men and 10 women in a house together, and a computer matches them with their 'perfect match' based on personality test results," says our colleague. "They then have to find the person who's their perfect match, each week forming into the couples that they think are the best. The show's producers then tell them how many couples they've got right, but doesn't tell them which ones are correct. If they all end up in the correct matches in the final episode, they win a bunch of cash."
If you want to binge all seven series that have come out so far, they are available on NowTV.
Says our workmate: "I've been watching this new drama series starring Penn Badgley from Gossip Girl as a bookstore owner who becomes fixated on one of his customers (played by Elizabeth Lail). It's borderline bad taste and utter trash and I'm OBSESSED and can't get enough."
The series will be available on Netflix from 26 December, and has already been recommissioned for a second season.
"This is a neat little money format series, looking at top-end and low-end earners," says the person who recommended the series. "It manages to humanise money by looking at salary extremes in a way that doesn't feel cheap or mean."
This Israeli drama about an undercover counterterrorist team has built up a bit of a fanbase over its two series. Don't take our word for it, Stephen King - a man who knows a thing or two about storytelling - is a big supporter.
Reviews have been positive, especially regarding the show's even-handed portrayal of the Israeli-Palestinian conflict - but for some there are glaring omissions concerning the reality of life in the occupied territories.
"This is one from BBC Sounds, about David Koresh's cult in Waco, Texas in 1993. It covers the rise of Koresh, the siege, and the 30 Britons who fell for him."
Quickly Kevin, Will He Score?
"Pure 1990s football nostalgia, with Josh Widdicombe and '90s football guests. The episode with Elis James talking about Bobby Gould taking over as Wales manager (after a job ad was put out in a paper), and going on to offer John Hartson out for a straightener in front of the squad, forcing the team to train in a prison (with inmates watching), before losing the key and so on, honestly left me howling."
My Thoughts Exactly (Lily Allen)
"A gripping and grindingly honest read that reveals the real person behind the pop star, aka 'Cartoon Lily'. And when she writes about baby loss it makes your heart ache."
This Will Only Hurt A Little (Busy Philipps)
"Perfect for fans of 1990s TV and pop culture in general. Actress Philipps covers her time in shows like Dawson's Creek and Freaks and Geeks, while also talking about growing up, making it in Hollywood, and becoming a mum. I listened to it as an audiobook, which Philipps herself read. Really entertaining."
Normal People (Sally Rooney)
"I've been listening to the audiobook of this Irish novel about the on-off relationship between a guy and girl from secondary school through uni and beyond. It's beautifully written - even the sex scenes." (Rooney is currently in the process of adapting the book for BBC Three).
I'll Be There For You: The One About Friends (Kelsey Miller)
"For anyone who has ever been a Friends fan (isn't that everyone?). It's basically a big oral history piece that goes deep into the making of the show, has lots of great interviews with cast and crew, and just has that behind-the-scenes stuff that you mightn't have heard of before."