N/A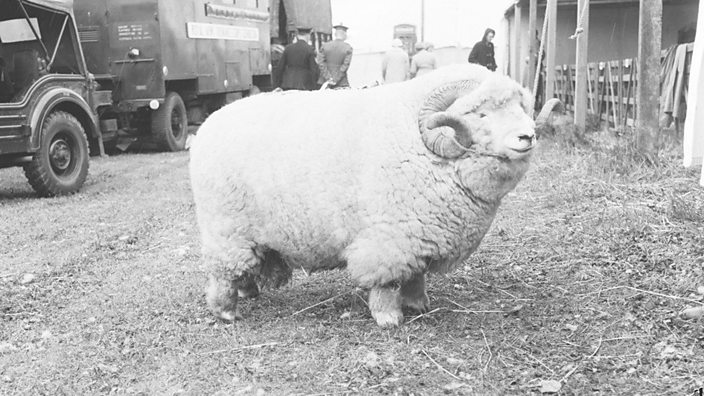 MERL
Bet you wish you were as thicc as this ram
'Look at this absolute unit'
But everyone has come together to appreciate this massive ram.
He's baa-ewe-tiful (sorry).
This photo, taken in 1962, was tweeted out yesterday by the Museum for English Rural Life in Reading, an institution that is apparently "full of tractors and fat cow paintings, plus a few toilets" - catapulting this ram to fame, in the process.
Since telling everyone to "look at this absolute unit", the museum's tweet has had more than 15,000 retweets and 50,000 likes. The Twitter account has since changed its handle to 'The Museum of English Rural Units'.
Before long, people were coming up with names for their new hero:
The museum itself kept things simple.
Before coming up with an new idea.
They noted the unifying power of thicc farm animals.
But then it all got a bit too much for the museum.
Still, we are genuinely in awe of his 'shear' size.
According to Adam Koszary, the staff member who sent the original tweet, it all started with a unicorn hunt.
"I was searching for pictures that we could tweet for National Unicorn Day, which was yesterday, so I looked up 'horn' - but all that came up were pictures of sheep," he told BBC Three.
"This ram really, well, jumped out at me. I just showed him to my colleagues and said, 'Look at this absolute unit', and then tweeted that out."
Since the tweet went viral, the museum has gained around 6,000 new followers.
This thicc boi isn't the first time a hench animal has taken the internet by storm, however.
Remember this tank of a kangaroo?
Roger, a 200lb ripped roo from Australia, shot to fame in 2015 after the Kangaroo Sanctuary in Alice Springs shared photos of him online.
It then transpired that a lot of kangaroos are weirdly muscular.
Just last year a dog walker stumbled upon a hench roo - who leapt into the water as soon as he saw his dog.
And in January this year a tourist was startled by a kangaroo doing a 'sexy' pose outside her toilet.
And who could forget Shabani the gorilla?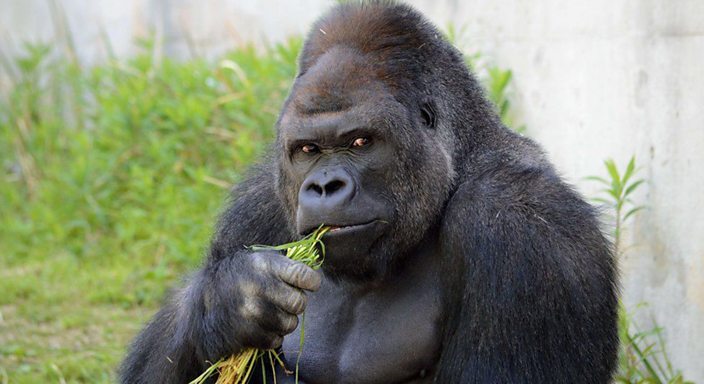 Also in 2015, women apparently flocked to Higashiyama Zoo in Japan to check out Shabani, a western lowback gorilla – because they thought he was weirdly hot.
"He's more buff than most gorillas, and he's at his peak physically," zoo spokesman Takayuki Ishikawa said at the time. "We've seen a rise in the number of female visitors. Women say he's very good-looking."