N/A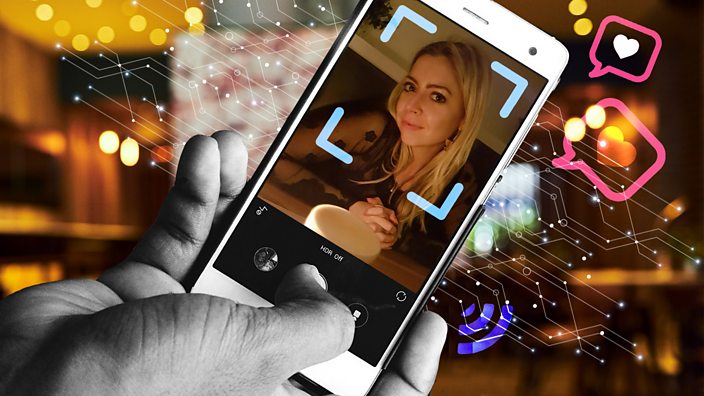 BBC Three
I tried to get a date using augmented reality
It felt like something out of Black Mirror
I open the app on my phone and scan the camera across the busy London street. Like in Pokémon Go, I'm looking at the scene in front of me through my phone, and bubbles are popping up in real-time.
But these aren't Pikachu or Poké Balls – they're single, attractive strangers who are using the same augmented reality app as I am. Their faces are circled on my screen as I pass them physically in the street.
It feels like a game. I spend around 20 minutes walking around, staring at my phone, and looking for more circular faces to pop up. I can even slyly scan the faces of passers-by to see if they are on the app, using its face recognition software.
When a bubble pops up, it shows me a picture of the user in question, along with their name and age. To chat to someone, I have to 'like' them – so I like 'Dan, 38' and 'John, 32'. Then I see 'Jamie, 27'.
He's handsome in his photo. He's also standing in the flesh right ahead of me. It feels both invasive and ever so slightly paralysing: does he know I'm checking him out? Is he looking at me too? Shall I send a 'like' to let him know I'm interested? Or just walk over and introduce myself?
I plump for the like (I'm not feeling that plucky). He'll need to like me back before I can message him. After a few minutes, he still hasn't responded, which is really awkward. I need to make a quick exit before either of us has to acknowledge the fact that I'm the person he's just rejected.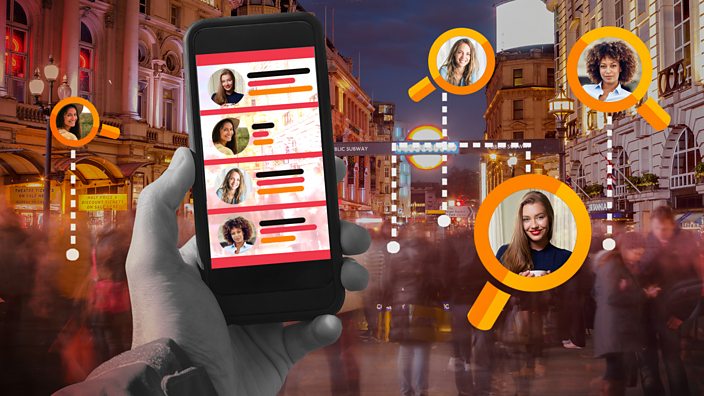 The app I'm using, Flirtar, is the first to use augmented reality (AR), but there are several more on the way. Feed, a platform for singles and couples, is launching a platform called Signal, while mainstream apps like Tinder could also expand with AR.
The aim of the app I'm using is to cut out the wasted hours spent scrolling and messaging. The idea is that anyone who has the app switched on is willing to chat immediately - maybe even in person.
Today, nearly half of us know someone who uses a dating app, but most apps restrict us to virtual exchanges. AR, however, pushes us towards real-time, real-life interactions, while eliminating the embarrassing bit of real-life meetings: making an approach without knowing whether the other person likes you. This app matches you virtually first - then you decide whether to say hello. It's only a few months old, but its international user base already stands at around 5,000 worldwide, 10% of whom are in London, according to the app itself. 
"Young people are still jumping on apps in increasing numbers," says Nick Saretzky, of dating site OKCupid. "But what they're looking for is a better, more genuine connection. The future of dating is all about less time wasted."
Flirtar's CEO, Anderson Gobbi, says it also "bypasses the disappointment and frustration created by fake profiles" as profiles are only tagged to physically present users. "And it tackles the issue of feeling too awkward or shy to make a cold approach."
I've used dating apps that track your location before - like Happn, which matches you with people whose paths you've crossed at any point during the past 24 hours, but there was something unnerving about being potentially 'scouted' by dates while popping into the supermarket for a pint of milk.
The idea that I could be walking up the street, blithely unaware that someone was tailing me with a view to ambushing me for a date, slightly freaked me out. It felt more Black Mirror than romantic - and when I tried to message people, I had the same response I did with Jamie: flat-out rejection.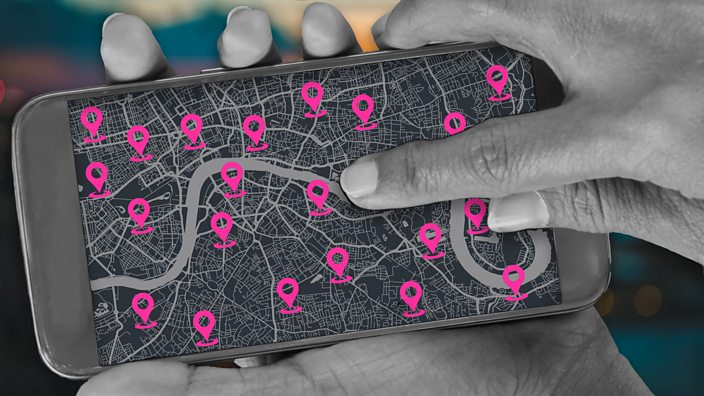 But rejection isn't the only possible risk. Dr Kate Devlin, a senior lecturer in computing at Goldsmiths, University of London, sees multiple potential privacy risks. "This isn't just a case of others being able to locate you in a crowd, but the fact the app is likely to collect a lot of data on you - from your camera, video, microphone, and mobility patterns, as well as location - which builds up a very detailed snapshot of your life every time you use the app."
Its privacy terms and conditions states that the app does collect some data - from email to age and location - and may use it to "operate, maintain (and) enhance" its services. But it stresses, "We will not share or sell your personal information to third parties for their own direct marketing purposes, unless we have your permission to do so." 
When it comes to the rise of artificial intelligence (AI) dating, Anderson thinks it's just a matter of people getting used to it. AI is when computers are able to answer questions, solve complex problems, and even guide human behaviour – like Apple's Siri or Amazon's Alexa. It differs from augmented reality (AR), which supplements the user's experience of the real world with a computer-generated image or sensation.
"AR and AI (artificial intelligence) are coming to stay," says Anderson Gobbi. "Very soon, people will start using devices like smart glasses, which are already available, the same way they use smart watches."
Some dating sites are starting to use AI assistants. Last year, match.com launched a chatbot called Lara to help users find more compatible matches and offer virtual coaching in how to attract them. The bot was on call 24 hours a day to resolve users' dating woes.
It also partnered with Amazon to offer dating advice via the company's AI home assistant. The feature predicted how likely you were to get a second date if you met at a sushi restaurant for your first (it boosts your chances 170 per cent, FYI).
But it had some reportedly dubious answers regarding whether you should have sex with a new squeeze (answer: it depends on how good-looking they are), or how many drinks you should have on a date (answer: it advises more drinks the uglier the prospective partner). Within 48 hours, it had been pulled.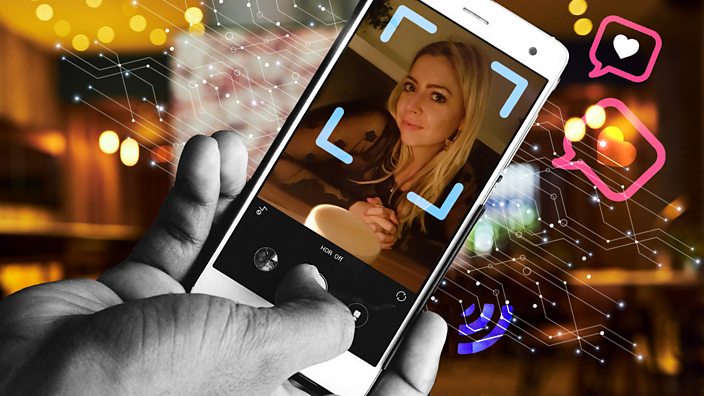 Tinder CEO, Sean Rad, said last year that he wants AI assistants on his app. Its proposed bot would message with users, acting as a virtual go-between, highlighting diary clashes, making date venue suggestions, and even recommending compliments that users could give one another.
A dating app's AI could also comb old Facebook posts and pictures to dredge things up from your past. It might discover that you've suffered a serious health issue or that you're divorced - or any number of things you wouldn't necessarily want to share upfront with a prospective date.
In fact, AI gives the potential for a kind of dating eugenics to creep in – in which people are selected for dates off the back of vast swathes of extremely sensitive personal data, given to strangers without context or explanation.
Sharing that much data could actually make it harder to find love. Too much information at the beginning could make us more judgemental about possible dates before we've had the chance to bond with one another, potentially making us more likely to turn people down who we might have fallen in love with.
"AR might be exciting, but most of us aren't willing to give up the amount of privacy that using AR entails," says Nick Saretzky.
I think he's right. At the same time, though, after two weeks of walking London's streets, looking out for the circled faces of all the hot singles around me, non-augmented reality dating feels like a boring step back.