N/A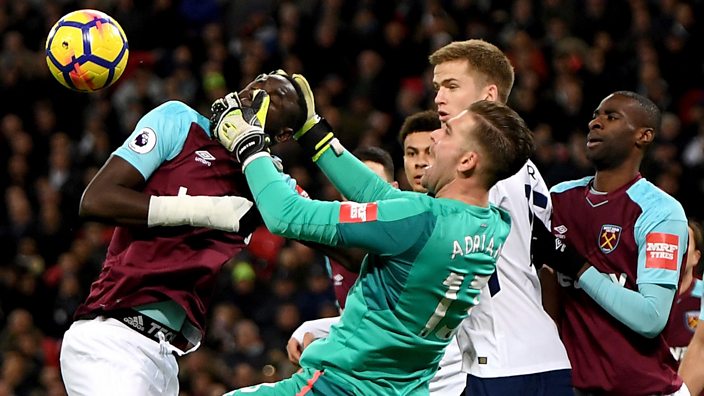 Getty
Perfectly timed football photos that'll leave you with more questions than answers
We've selected some split-second snapshots of the beautiful game and thoroughly enjoyed them out of context
Tottenham's 1-1 draw with West Ham on Thursday night was memorable for two stunning goals - and one very weird photo.
Beautiful long-range strikes from West Ham's Pedro Obiang and Tottenham's Son Heung-Min weren't enough to steal the limelight from a single moment in time captured by photographer Mike Hewitt.
The snapper captured the precise moment that Hammers goalkeeper Adrian's hand-eye coordination let him down, as he confused team-mate Cheikhou Kouyate's head for the ball.
The mis-timed clash between the players resulted in Koyate's head being clutched in what looked like a special move from a WWE match.
"I had the ball in my hands one second but Papi Cheikhou needs his neck cracked so I tried to help him," Adrian said.
Good save there by Adrian, even though the goalkeeper looks horrified while he has Kouyate's head in his hands. Or maybe we're all just seeing it wrong. 
It's not the first time football has looked really weird in a photo.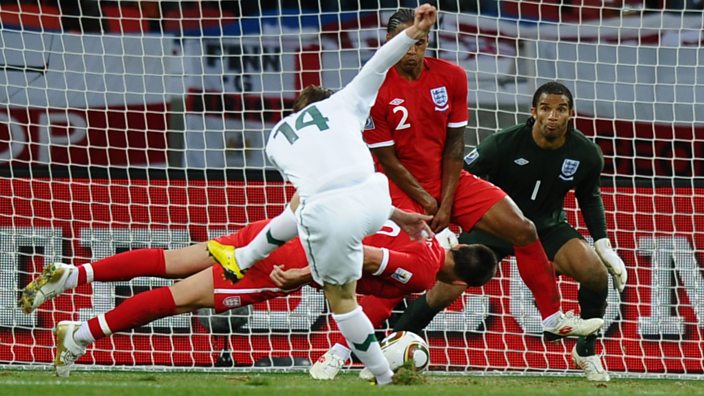 No other image better showcases the commitment of England defender John Terry than the snap of him diving head first in an attempt to block a shot on goal from Slovenia striker Zlatko Dedic.
While fellow England defender Glen Johnson is behind, protecting his unmentionables, Terry looks happy to use his head as a battering ram to deflect the ball off target.
Nice to see JT's to commitment to the popular planking craze of the time, too.
Carlos Tevez cavity search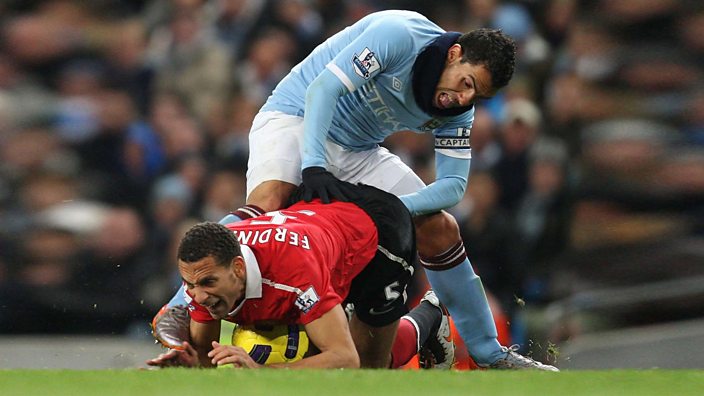 Here's Carlos Tevez captured at a rather unfortunate angle, much to Rio Ferdinand's displeasure.
Ferdinand was in disbelief when he saw the picture and later tweeted, "Wow... Someone get me the photographer's address, I ain't having this! Lol!"
Nigel de Jong and Xabi Alonso go all Mortal Kombat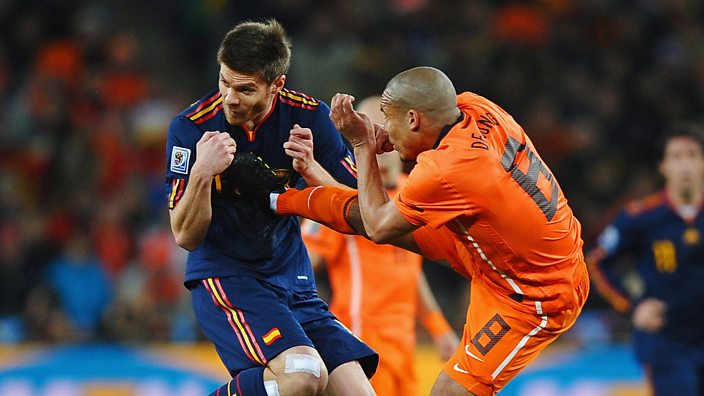 Worth remembering that this wasn't a sending off.
The infamous kung-fu kick from the Netherlands' Nigel de Jong took place during the 2010 World Cup final against Spain, and shockingly only resulted in a yellow card from English referee Howard Webb.
But this photo of the incident resembles a grab from classic beat 'em up Mortal Kombat, in which Xabi might even be absorbing De Jong's special move, readying himself to counter with his own combo.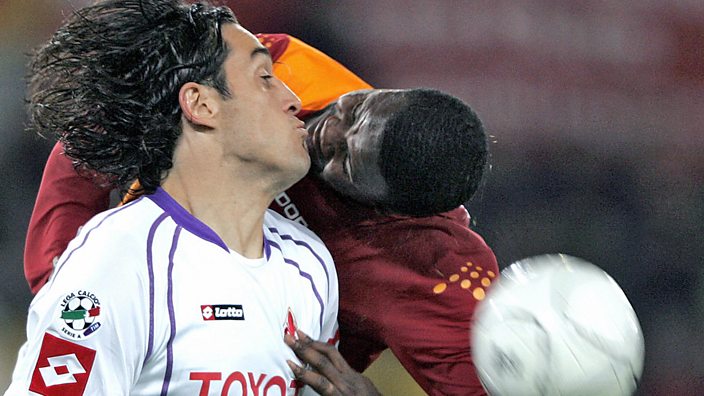 Here's Fiorentina's Luca Toni and Roma's Samuel Kuffour seemingly sharing a romantic exchange in the middle of an aerial duel during a Serie A clash back in 2005.
All's fair in love and football.
When football meet Tetris
The weirdest thing about this image is how relaxed and calm both players appear while tangled in a game of human Tetris.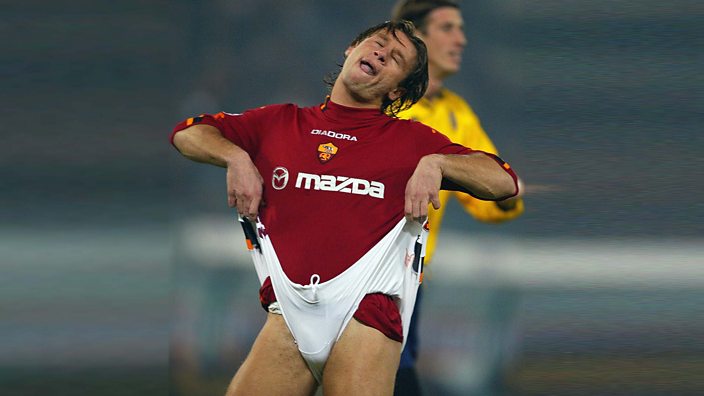 People have different reactions when they miss a shot on target.
Some shout in anger. Others punch the ground. Antonio Cassano gives himself a wedgie.
Not much left to the imagination here.