N/A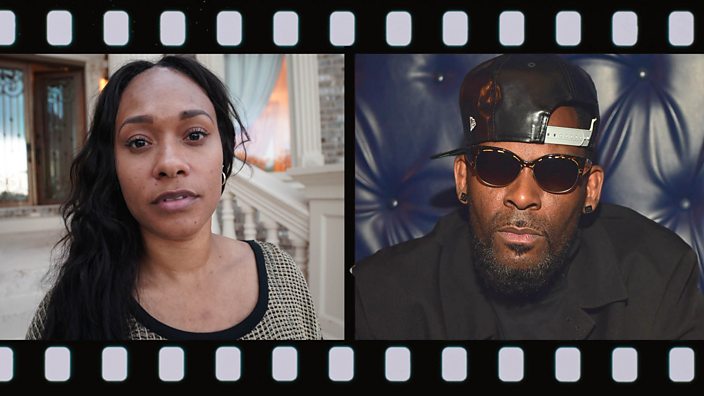 BBC Three / Getty
'I aborted R Kelly's baby because of his liking for young girls'
Is time finally up for the disgraced R&B star?
I used to be a big R Kelly fan. His music reminds me of my childhood. My parents ran a small baby products business and we would frequently drive across the UK making deliveries. I was usually along for the ride – sometimes for six hours at a time – and we'd listen to R Kelly's albums for the whole journey.
But in recent years, as allegations of sexual misconduct against the singer mounted, I felt increasingly conflicted. Had I been listening to – and, in my own small way, enabling – an alleged emotional, physical, and sexual abuser who had falsely imprisoned women in a so-called 'sex cult'? I didn't want to believe R Kelly was guilty – but I wanted to know the truth.
Fast forward to April 2018, and I am preparing to interview one of the singer's former girlfriends, Lisa Van Allen. She first met the R&B star 20 years ago, when she was just 17. At the time, R Kelly was at the height of his powers, having released the award-winning single I Believe I Can Fly two years previously.
A lot has changed since then.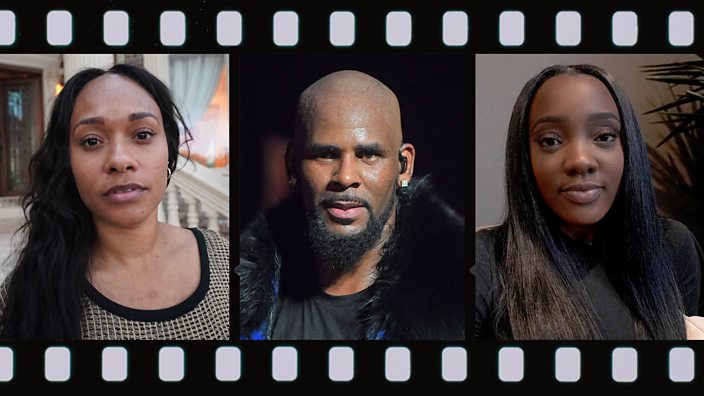 Lisa was one of the first women to speak out against the singer. Her relationship with him lasted nine years: from 1998 to 2007. In 2000, she allegedly discovered she was pregnant with R Kelly's child and had an abortion. Today, the 37-year-old claims that his alleged behaviour towards girls made her feel so uncomfortable that it factored into her decision to seek a termination.
"I loved him. I just didn't feel comfortable enough to have a child with him," she says.
Lisa found herself in the middle of a media storm in 2008, when she testified against her former lover in a notorious child pornography case. Lisa claimed that she participated in several three-way sexual encounters with R Kelly and a 14-year-old girl between 1998 and 2000.
"I've had sex with him with a 14-year-old, and I didn't know she was 14 at the time," she says. R Kelly kept mentioning the girl's age during sex, she claims, and referred to himself as 'Daddy'.
A jury ultimately found the singer not guilty on all counts, and his defence branded Lisa a liar and a thief due to her desire to sell a stolen sex tape back to the singer. But she has continued to speak out.
"I wanted him to be held accountable for what he's done," Lisa says. "But I feel like people just don't want to believe it. They don't want to believe that he's like that."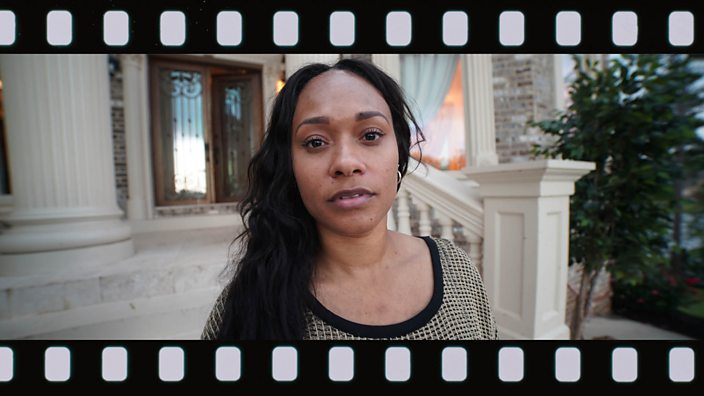 Today, the 51-year-old singer faces another lawsuit from another former girlfriend: Faith Rodgers. When we meet in an apartment in Dallas, Texas, she is preparing to go on camera for the first time to accuse her ex-lover of a string of disturbing allegations: sexual battery, false imprisonment, and deliberately infecting her with herpes – a sexually transmitted disease for which there is no cure.
"Being 20, you think, 'How am I going to be able to date after that?'" she says. "I was hurt by the fact that he didn't let me know. I didn't have an option." She stops, tears rolling down her cheeks.
Faith is just the latest in a long line of women who have chosen to go public with their claims of sexual abuse and humiliation against the singer.
When I started researching this story, a quick Google search returned multiple accounts of sexual misconduct, running a 'sex cult', and having sex with underage girls. But R Kelly has never been convicted of any of the crimes his victims have accused him of – although he has settled a number of cases out of court - and has consistently denied the allegations against him.
Last year, the clamour of voices against the singer intensified with the launch of the #MuteRKelly movement in July 2017. Started by activists Kenyette Tisha Barnes and Oronike Odeleye, it calls for a boycott of his concerts and music.
It really felt like the mood was shifting, and the world was finally ready to listen to the case against R Kelly.
Among them was Faith. Back in the Dallas apartment, her parents leave the room so that we can talk.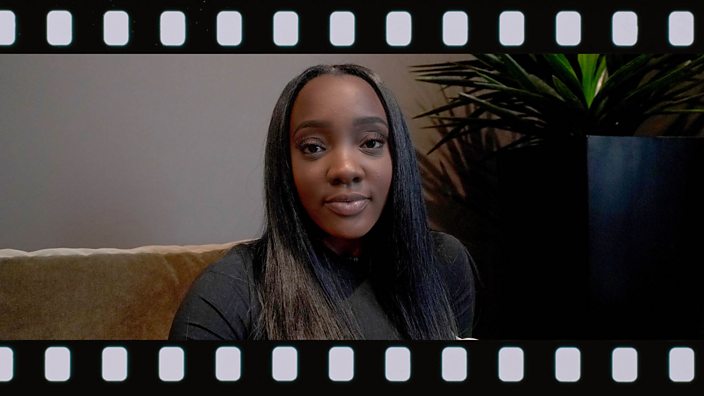 Faith was 19 when she first met R Kelly at a concert with her 38-year-old sister. The singer was 50 at the time. His staff approached her in the crowd and invited her to an afterparty that she says was full of other girls and "nothing but liquor and juice". Faith declined to drink because she was underage.
"I was probably the youngest one there," she adds.
R Kelly approached Faith and gave her his number while she was dancing. "He was really funny," she says. "He was just the coolest guy ever, and of course you're thinking like this is R Kelly, you're not expecting celebrities to be as laid back."
After that night, the singer started calling and texting Faith up to four times a day. She was "flattered" that he was pursuing her, she says.
"The relationship between us progressed quickly," she says. "The 'I love yous' came within the second week of us talking."
Just over a month after the concert, in May 2017, R Kelly flew Faith out to attend another show in New York. She watched the concert and went back to the hotel to sleep. At 6am, she received a call from the R&B star, who came to her room and ordered her to take off her clothes.
Faith says she "froze up" when he attempted to initiate sexual activity, and told him she "wasn't ready for sex". Despite Faith thinking it had been established she wasn't comfortable with the idea of intercourse, she claims R Kelly turned her over on the bed. They then went on to have sex, during which he said "nasty [and] degrading things" to her. Faith also claims that R Kelly referred to himself as "Daddy" and called her "his little doll" during the encounter.
"Why do I think he's insistent on being called Daddy? It's definitely a control tactic for him," she says.
After her 11-month relationship with R Kelly ended, Faith claims she discovered that she had contracted herpes. "I was devastated," she says. "I was embarrassed; it's not something that's going to go away."
Now, Faith is suing the R&B star for sexual battery, failure to disclose a sexually transmitted disease, and false imprisonment. In the lawsuit, filed on 21 May, she claims she was locked up for extended periods of time.
"I even had to ask to use the bathroom, I had to ask if I could eat, if I could get food," she says.
Representatives for R Kelly said in April that he "categorically denies all claims and allegations" laid out in the lawsuit.
When I ask why she stayed with the singer for almost a year, she says that he could be like "Jekyll and Hyde".
"This is a person that will put locking you in a room and being madly in love with you in the same sentence," she says. "That's not normal. As soon as he violates you or makes you feel degraded he comes back with, 'I think you're so beautiful'."
One of the gatekeepers of R Kelly's inner circle is James Mason, his manager. I was in frequent contact with James in my attempts to secure an interview with R Kelly. But despite multiple requests, the singer refused to speak to me.
I was not alone in my frustration at trying to break down this wall of secrecy. Tim Savage – whose daughter Jocelyn was 21 when she went to live with R Kelly in 2016 in what has been described as a 'sex cult' – has spent the past 18 months trying to get his daughter back.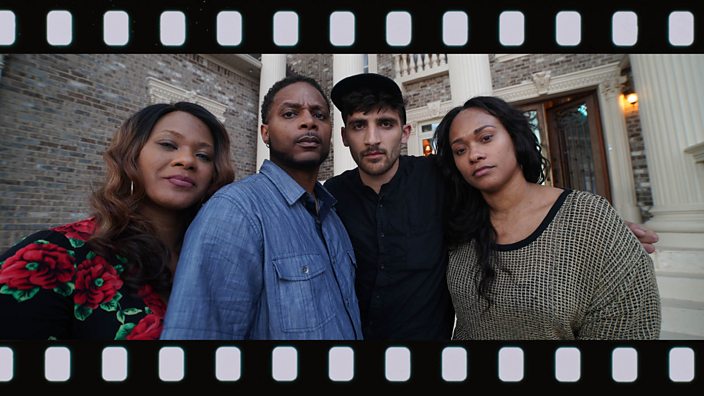 Now, the family are getting desperate. They have made numerous media appearances demanding that R Kelly release their daughter – generating a huge amount of press interest in the so-called 'sex cult'. Jocelyn responded with a public statement in July 2017 insisting she was fine and not being held prisoner. But her parents believe she has been turned against them.
"He's got what he wanted: to turn her against her family, to be submissive to whatever he wants," Jocelyn's mother, Jonjelyn, tells me.
My time with the Savages was intense. The agony of repeated failed attempts to meet their daughter was taking its toll. It made me more determined than ever to pursue the allegations against R Kelly.
One of the strangest outcomes of getting to know so many of R Kelly's inner circle and former girlfriends is that I feel I've had a unique window into his world.
I have never met R Kelly, and yet I know intimate details about his life – the kind of things that only personal friends and lovers would know. This makes his refusal to sit down and talk to me face-to-face deeply frustrating.
So if he's reading this, my question to R Kelly would be: if the allegations are untrue, why are you scared to talk about them? Why are you so resistant to allowing the girls to meet their families? And why won't you talk to me?
R Kelly denies abusing anyone and faces no current criminal charges.
He was contacted about the issues raised in both programmes, but made no comment.
R Kelly: The Sex Scandal Continues will air on BBC Three later this week