N/A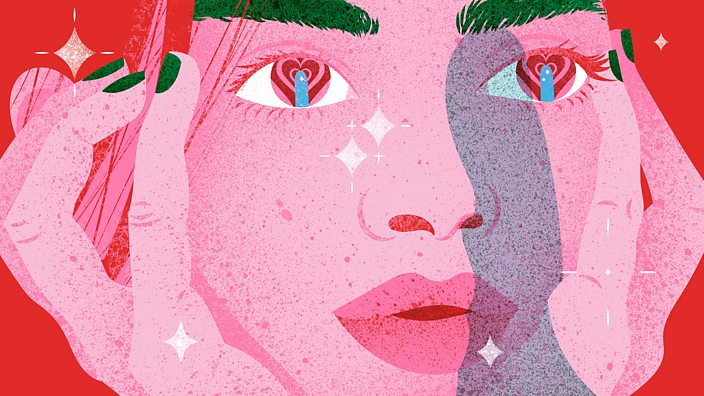 Eve Lloyd Knight
'Is my vibrator stopping me enjoying sex?'
With the news that a supermarket will soon be stocking sex toys, bedroom gadgets have gone completely mainstream. Are we hooked?
Warning: contains adult themes
Leanne* was 21 when she bought her first vibrator. It is sleek and made from soft-to-the-touch silicone. "It's stone coloured, with a rose-gold button," she explains. "It doesn't look like a dick, it's very classy."
Growing-up in a village just outside Birmingham, she'd been single for two years when she took the train into the city centre one Saturday afternoon. "I remember feeling really matter-of-fact about it, as if I was going to have my car MOT-ed," she laughs. At 21, Leanne had never had an orgasm. "But that was O-day. I was properly determined. I was going to buy the vibrator of my dreams and sort it out."
She'd lost her virginity at 17 and by 21, had slept with a handful of guys, all of them people she'd been in short relationships with. She'd enjoyed sex, "but it was a different kind of enjoyment," she explains. "I enjoyed the thrill of meeting someone, of seducing them or of them seducing me. The build-up excited me but I never actually had an orgasm." It made foreplay uncomfortable and, she sighs, "pointless. I'd just lie there wondering what to do with myself, feeling weird and awkward. I felt like there was all this pressure on me to feel something that I just wasn't feeling."
As the years passed, Leanne began to worry about her missing orgasm. "I was disappointed every time I had sex, disappointed in myself rather than the other person. I felt the fact that I wasn't coming was shameful; I didn't want to tell anyone because my friends talked about it as if it happened for them every time."
She finally opened up to her best friend. "The thing is, at the time, I'd never masturbated. My friend was great, she just said 'of course you haven't had an orgasm if you've never masturbated. You have to teach yourself what you find pleasurable. It's about recognising a feeling and holding onto it. If you don't know what that feeling is, then you're going to struggle.'"
That Saturday, back at home, she unboxed her new vibrator and got work. "It took an hour before I finally felt this overwhelming...thing. Something my body was doing on its own, without me necessarily thinking about it or controlling it." Big-O contractions were followed by a wave of pleasure, then a feeling of deep calm. "I was like 'oh! So! I've had an orgasm.' It was a great experience."
Vibrators have been buzz-buzzing into our hearts since the Victorian era, when they were invented by doctors as a cure for female 'hysteria.' At the time it was thought that 'hysteria' (essentially, anxiety mixed with a whole host of other, incongruous symptoms like bloating) could be treated with orgasms. It's a theory that Leanne can identify with: "I definitely felt less anxious thanks to having regular orgasms," she says.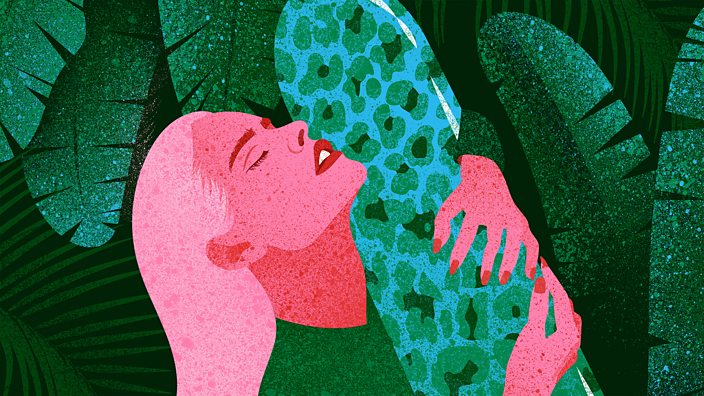 But it was the launch of the Rabbit, in the late 1980s, which helped vibrators go mainstream. "For a long time most toys were fleshy, veiny, pink and obscene," explains Stuart Nugent, who is the global brand manager for the Swedish designer sex toy brand LELO. "It put a lot of people off buying vibrators." With its animal-shaped clitoral stimulator, though, the Rabbit seemed somehow friendlier than the toys which had gone before. In 1998 Sex and the City even dedicated an episode to it, signalling its shift from sex toy to cultural icon. 
With sex toys becoming seen as more mainstream, things started to change. "In the noughties, designers began to create more luxurious, design-focused products" Stuart explains. Fast forward to now and the global adult toys market is expected to exceed £22 billion ($29 billion) by 2020 - a growth which Stuart puts down, in part, to the fact that toys are now created to be desirable objects in their own right. He points out that in the past five to 10 years particularly, we've become much savvier consumers.
"We are now a lot more design-aware," he says. "We want products which marry function with a sleek interface. That's true of all of our gadgets, including the ones we take into our bedrooms."
This drive for better design has resulted in a huge array of styles and price points. "In a normal vibrator, you'll have an off-centre weight spinning around an axis. That's what generates the sensation of a vibration," explains Stuart. "But companies are now looking at different types of stimulation." Stuart explains that the Sona, one of their newest products actually sends "inaudible sonic waves directly into the body". The feeling is meant to be like having a small but bass-heavy speaker rumbling into your vagina. 
Professional sex-toy-tester Venus O'Hara (who owns around 500 vibrators and toys), also points to new toy The Womanizer: "It looks like an ear thermometer; you place it over your clitoris and it stimulates you without touching your clitoris by using air technology - almost like suction, but not too harsh."
But this technology does not come cheap. You can expect to shell out £120 for each of them. But that's nothing compared to a £1 million, diamond-covered vibrator - which is thought to be one of the world's most expensive sex toys. If that sounds like a lot of cash to splash on getting off, then there's always the ones available at your local supermarket. Yes, you read that right. This week, the supermarket chain Sainsbury's announced they would be launching a range of affordable sex toys. But even at the more budget-friendly end of the market (the range will cost between £8 and £15), the pieces - in rose gold, blush and silver - look more like dinky sculptures than, to quote Leanne, 'dicks'.
"I kept my vibe by my bed and used it every day," says Leanne. "It felt like a really positive step in terms of my sexuality." Seven years later, she uses the exact same vibe, a few times a week. But while the love is still there, she has started to wonder whether their "relationship" (her word) is impacting her ability to orgasm by other means. "Over the years I've realised that I can't have an orgasm unless it's using that exact vibrator, laying in the exact same position that I was in the first time. It's like I've never cheated on my vibe."
Now 28, she lives with her partner of five years. They're happy and have a fulfilling sex life. "He's totally fine with the vibe, we include it in foreplay. At first I thought he might feel emasculated, but it's all good, apart from the fact that I'd love to experience an orgasm in a different way." Despite much experimentation ("on my front, while having sex, me on top of him, with a range of different toys,") which proved to be fun but somewhat frustrating, "I always have to revert back to 'old faithful' if I want to come.
"It's almost as if I've achieved this milestone, but I haven't been able to move forward, or experiment. I'm worried that I've become 'hooked' on that one vibrator."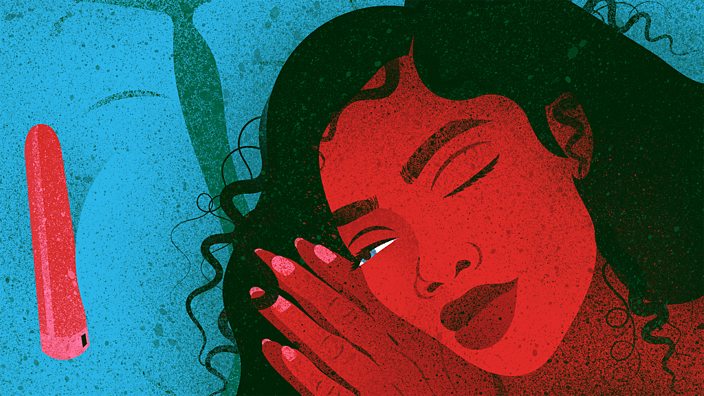 To be clear, according to the experts, this isn't physically possible (more on this in a sec). But Leanne isn't the only one to have become concerned about whether anything can compare with the quick-and-clinical power of the vibe. In fact, back in 2016 a condition called 'Dead Vagina Syndrome,' - basically a numbness after habitually using vibrators - went viral, despite the fact that it had no medical basis whatsoever. 
Dr Leila Frodsham, a spokesperson for the Royal College of Obstetricians and Gynaecologists, explains: "If you can only orgasm in one position, using one sex toy, or with your hand, and you are perfectly happy, then there's nothing to worry about. I see a lot of patients, though - men and women - who tell me that they want to experience orgasm in a different ways but can't. That they feel their sex lives are becoming formulaic because they have to return to that one position and sensation every time."
Women are able to achieve orgasm through a number of different methods. For many - around 37% according to one American-based study - stimulating the clitoris (a nub of nerve endings, found a centimetre or so in front of the vaginal opening) is necessary to climax, (although others can get there through penetration alone, while a few lucky ones, only need nipple stimulation). "Vibrators work through frequency and amplitude," explains Dr Frodsham. They rapidly and intensely stimulate the clitoris and surrounding areas, meaning that arousal happens much more quickly than by other (manual or oral) methods. "And there's no clinical evidence that using one leads to lessened sensitivity or any kind of physical 'addiction'."
But, she points out, it's normal to become used to one sensation. "I see it most often in men with porn addiction," she says. "They masturbate with their hand, sometimes for hours every day, which means that they find it difficult to climax when they're having sex with a partner because it feels so different to what they're used to. For a woman who uses the same vibrator every time, it's a similar thing, your body becomes used to that one sensation, so new ones take longer to work, if they work at all."
In these scenarios, she recommends spending six weeks letting your body get acquainted with different sensations. "Dial down the speed of a vibrator, or switch to a different model, which has different kinds of stimulation," she says. "Reaching climax through a variety of different methods will mean that you'll start to find it easier generally." But it can take time. In fact, the first time you try a new type of stimulation might seem like slow going, but it might be worth it, if it means easy orgasms in the long run.
For 27-year-old Safia,* a vibrator hiatus seemed like the only solution after she realised that she was having trouble climaxing without it. "I tried to climax with just my hands but couldn't get into it," she explains. "I couldn't conjure up any scenarios in my mind that would turn me on. Eventually I just got bored. I was single at the time but that experience really freaked me out. I was genuinely scared that using my vibrator every day was ruining my ability to have orgasms with a partner, or by myself."
She began scouring the internet to see whether vibrator use could lead to lessened sensitivity. "There wasn't a lot of information available and what was there was often really conflicting. I think a lot of literature which is meant to be positive about female sexuality can ignore the genuine concerns that some women have about being reliant on vibrators."
Ultimately, she decided to retire her vibe for a month. "It was difficult at first; I'd been using it every day as a way to fall asleep - it just made me feel really relaxed.
"I had this amazing vibrator that cost £120. The first time I used it, it took like seven seconds and then I just lay there, thinking 'Well, something's left me.' Literally, £120 to feel empty.
"During my month off, I actually had to move it away from my bed, otherwise I would have been too tempted to use it each night to help me drift off."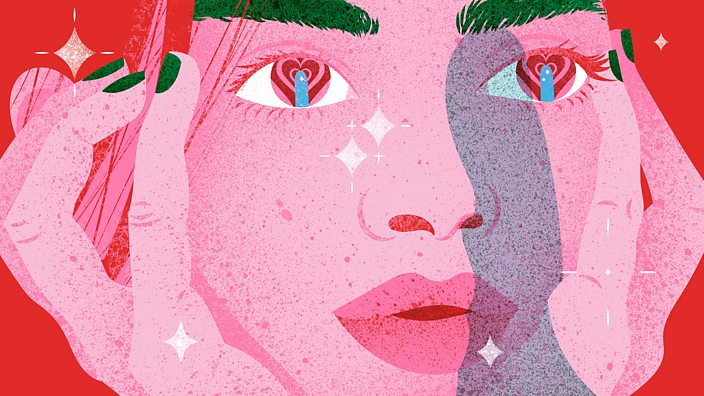 Although it took a week or two, Safia soon got used to masturbating with her hand again. "I realised that I hadn't been relying on my imagination any more but that masturbating had become purely physical, and that's why I couldn't build up to an orgasm like I'd been able to before."
Venus had a similar experience before she became a sex toy tester. "There was definitely a time when I thought I couldn't orgasm without one specific model," she explains. "I tried other vibrators but it had to be this particular one." She began writing a blog about sex and sex gadgets nine years ago. "Through experimentation and research, I realised that it was my mental techniques that I needed to work on, not just which toy I was using."
She points out that rushing towards orgasm might, incongruously, mean that you lose touch with your fantasy life. "I think it's good to allow your mind to wander and be guided by your fantasies — they'll make the sensations more intense." She used to masturbate between four and six times a day. "But now I do it just once, for between 45 minutes and an hour. It's almost like a meditative practice."
Dr Frodsham agrees that habit and biology are only really half of the story when it comes to sex. "I think the question of why someone can only climax using one particular method is important. And it often comes down to control. Control is a big part of sex and orgasm – a person who feels anxious about what's going on with their body, or how they look to a partner, is unlikely to relax into sex."
"We're now expected to be very in control of our lives," adds Dr Frodsham. "That doesn't just switch off when it comes to the bedroom. And it can really stand in the way of someone fully experiencing sex."
In this respect, vibrators can be a good thing. Basically, a vibe will get you aroused before your mind has a chance to step in and stress out. "Obviously, though, if you're finding it difficult to climax without one, and would like to, then it's a case of figuring out ways to get comfortable with losing control and letting your body do what it needs to do," she adds.
Using a form of psychodynamic therapy, Dr Frodsham helps people to get to a position where orgasms come more easily. She also suggests reading erotic fantasies, such as those in the books by sex writer Nancy Friday and trying various masturbation techniques. Seeking a professional's advice is something that Leanne has been considering. "I've thought about going on a vibe 'diet' but I feel like that means no orgasms for… I don't even know how long. And it doesn't seem worth it."
Both Leanne and Safia are still vibrator fans. "Using the vibe has definitely improved my sex life," says Safia. "But – and maybe this comes down to the fact that I have a new girlfriend – now that I only use it every-so-often, I feel like I'm getting to know myself better. I'm experimenting more and letting my mind wander more. Still, I've got no plans to throw it away," she laughs, then shrugs, "I'm only human."
*Some names have been changed. 
This article was originally published on 25 October 2018.

Correction 29 July 2019: A complaint about our choice of picture to promote this article on the BBC News front page was upheld by the BBC's Executive Complaints Unit.