N/A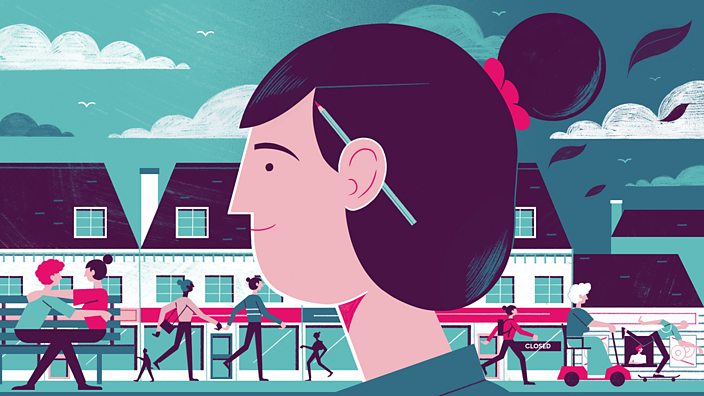 Michael Driver
A love letter to my hometown high street
Last time I was home, I noticed the boarded-up shops and dusty windows more than ever. What happens to communities when the high street starts to fade away?
Last time I was back home on the Isle of Wight, I walked a route I've taken over a thousand times. I passed my old school, the park I used to play in and the big house where I first got drunk on a bottle of cheap wine with my best friend. I glanced through the windows of the pub where 20 of us used to cram into the back room and one of our mates, armed with ID and Dutch courage, would order all our drinks. But, when I reached my old high street, my wistful nostalgia evaporated.
The shutters were down on the storefront that had once housed HMV, then a 99p store, then a Poundland, a for-let sign hanging above the door. I'm used to seeing the odd empty shopfront in my hometown, Newport - the Isle of Wight's capital - but that wasn't the only hole on the high street. The printing shop, the optician's, a newish little cafe, two of the old charity shops and even the sweet shop where I used to buy 50p's worth of boiled sweets, all whited-out, shuttered or with empty, dusty windows.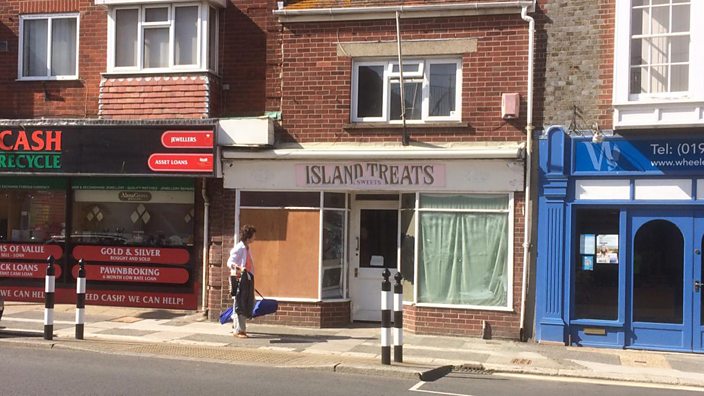 When I was 14, Saturdays meant 'going into town'. My mates and I would drift around the high street for hours, trying on outfits we couldn't afford and talking about boys who couldn't pick us out in an identity parade ⁠— the shops and cafes a colourful backdrop to our small, teenage world. On the Isle of Wight, taking a solo trip to 'the Mainland' was a costly rite of passage, meaning the big towns over the water - with their gleaming shopping centres and fancy fast food joints - weren't accessible after-school haunts.
For us, the shops we didn't have became the subject of adolescent obsession - and the prospect of a new chain opening could make front-page news. The likes of Primark, Nando's and River Island were elusive and exotic. After 'Big Tesco' was done up (and got a Costa!), we used to take three buses to go there for a day trip. We'd also queue for up to an hour to get into the largest Wetherspoons, which had a dance floor, on Saturday nights.
At 16, I'd go into town every day after school with my group of friends. We all knew every garment sold in our small selection of shops by heart and would buy identical outfits and wear them to Sixth Form on alternate days. I'd often look at women who worked in clothes shops and think how sophisticated and worldly they seemed, flitting around the shop floor tweaking hangers and shifting rails. I'd watch them chatting effortlessly to customers, lanyards swinging from their necks, certain being a shop assistant was a ticket to some glamorous adult life that was just out of reach.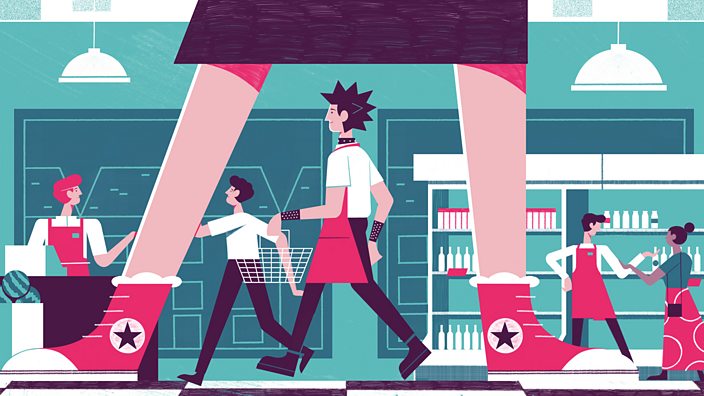 My mates and I knew the shop staff in town by sight and hoarded snippets of information about their lives, or else made them up. Kenny, who dished out sugared donuts in paper bags from a wooden hatch by day, and cheesy chips by night - while chatting to us about our lives. Rob, who we went to, twittery and nervous, for £10 piercings when we got bored. Tom, a gothic-looking supermarket assistant in his twenties over whose relationship status we'd excitedly speculate but who, in reality, we could barely make eye contact with.
Every corner of the high street had a story that became part of our shared mythology. The secluded bridge by the department store that became a make-out spot. The KFC where we all watched from the window, scoffing fries, as two of our friends broke up, sobbing and screaming at each other on a park bench. The Pizza Hut where I met my first boyfriend at a birthday meal. The McDonald's that kids used to hang outside in groups, where I went with him on our first date, refusing to eat anything in case I got chicken nuggets in my braces. The Next where I worked the summer we broke up, surviving on an empty stomach because heartbreak made food taste like cardboard and sawdust. The alleyway round the side of Somerfield where we kissed on a night out months later, before getting back together.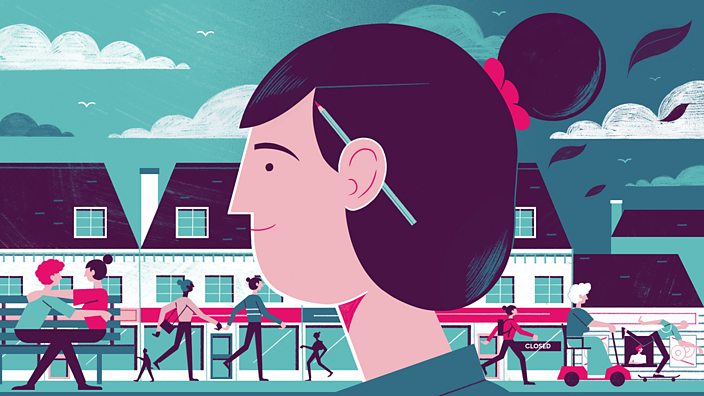 When you live in a small town and have little disposable income, your local high street is more than just a real-life alternative to Amazon. It's an intrinsic part of your social life, as well as being a source of income for many. On the Isle of Wight, up to 30% of jobs are in retail, food service and accommodation. Earlier this year, it was predicted that 23,000 shops would close in the UK in 2019. I asked Steve Millington, director of Manchester Metropolitan University's Institute of Place Management, what a change to the high street can mean to a community like mine.
"Town centres and high streets can connect into civic pride and local identity," he tells me. "So people will say things like 'I'm going into town', and you know they mean the centre. The town centre is almost like the front room of the town. So, if it's a bit vandalised or full of graffiti and empty shops, the people of the town can see it as saying something about them."
But, according to Steve, it's not all doom and gloom. While the figures around store closures can seem bleak, the high street still has an important social and cultural role to play. "Evidence we've gathered from younger people suggests that they think of town centres in a completely different way," he tells me. "They see them as places to go and meet their friends and do things like hangout, go for something to eat or to the cinema - these type of activities will become more important.''
When I was 14, I did work experience at a bookshop in town. I brimmed with pride every time a customer asked me a question, mistaking me for a 'real' shop assistant. Kids at school would talk about how hard it was to get a job in the most popular shops in town. "You have to be really good-looking to work there," they'd sigh conspiratorially. Landing a job in Topshop practically afforded you local celebrity status, and we viewed the teens who worked there with an envy that almost bordered on suspicion.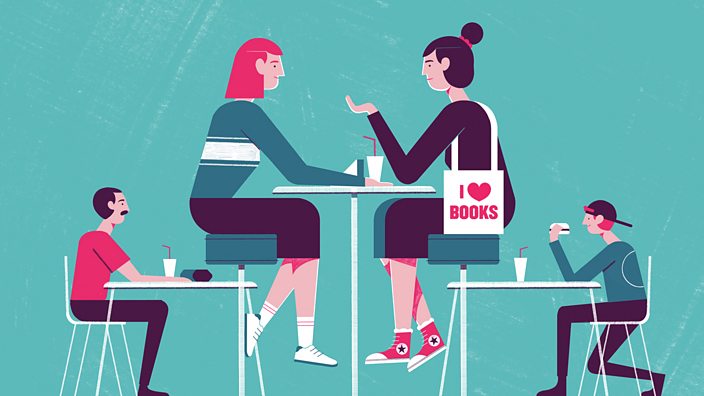 My best friend did her placement round the corner from me at now-defunct department store BHS, and we'd meet up in a nearby cafe at lunch time, sneakily eating our own sandwiches to save cash. We'd sit in overly smart clothes (unwittingly marking ourselves out as teen imposters), acting like weary professional women taking on the world, discussing our new duties and temporary colleagues in resigned tones we'd previously only heard adults use.
Months later, in a bid to get a Saturday job, I printed off 30 CVs containing my name, address and almost nothing else, and took them on a trip into town, my heart hammering as I mentally rehearsed what I'd say when handing them over to the till staff. I hawked them round all the shops, hoping the mile-wide margins would disguise my total lack of experience.
A few months after that, I did finally get a part-time job in a clothes shop. The store was opening in an empty Woolworth's, and all of us worked extra hours hanging posters and dressing mannequins. I travelled to the mainland with the other Saturday girls to do till training, jabbering away about our bosses on the ferry over. The day the store opened, we dished out sweets, cakes and glasses of budget fizzy wine to customers, feeling like we were part of something important. 
Now, when I go back home, I still wander up and down the high street, but the shops are different on every visit, and every time it feels like there are more and more empty windows. My friends and I still meet for coffee in town and sometimes we'll even visit Kenny for chips after a night at the pub. But now, whether it's us or the town that's changed, something isn't quite as it was.