N/A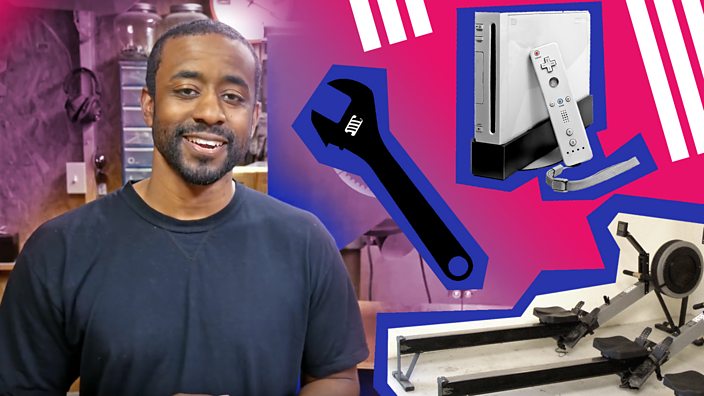 Jeremy Fielding / BBC Three
This dad has a genius hack for video game-addicted kids
How to work out more than just your thumbs
Video games are awesome, but, let's be honest, it's usually not that physically demanding.
So why not make your kids work for their entertainment by hacking an exercise machine to their games console?
What you end up with is a system where, in order to play games, they have to exercise at the same time.
YouTuber and dad Jeremy Fielding bought an old rowing machine and connected it to his kids' games console to turn it into a human-powered generator.
Now, the console only works if one of his three kids is rowing. If they stop exercising, the screen goes off and the game stops.
When you think about it, it's kind of genius.
Check it out in this video, which shows five different DIY projects (skip to 7:37 for the rowing bit).
In the clip, Jeremy explains that he installed two small batteries in the rowing machine to keep the voltage relatively stable. This means that the kids have just enough time to swap places when whoever's rowing gets tired.
But it's hard work. If the kids row too slowly, the game disappears from the screen (cue evil laughter).
So when Jeremy's daughter - who, as you can see, is very small - slows down due to tiredness, the console turns off, and her brothers yell, "noooooo!"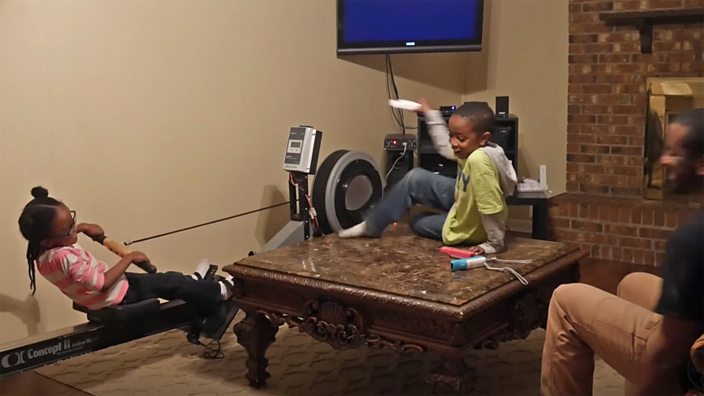 Sibling rivalries aside, the benefits of this DIY badassery are clear. For one thing, it teaches the kids to take turns because, well, they're all quite young and can't row forever.
It also ensures they're not just sitting in front of a screen for hours on end. Not that we're talking from experience here. Not at all.
So next time you find yourself sucked into the video game vortex for hours on end, why not make like Jeremy and find a way of working out more than just your thumbs.
But be warned: it takes years of practice to reach this level of heroic dadness. Think about that long and hard before you start hacking away at your housemate's fancy new console.