N/A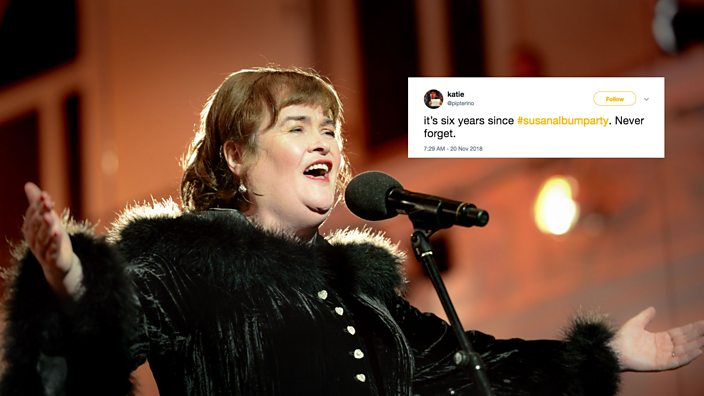 The ad campaigns that accidentally (or not) launched filthy hashtags
On the sixth anniversary of Susan Boyle's infamous album release, let's pause to remember these epic fails
This week marks the sixth anniversary of one of the most glorious Twitter hashtag fails of all time: the badly worded launch of a new album by Scottish singer Susan Boyle.
Yes, if you're only seeing it for the first time, take a moment to sound that one out.
Accident or not, that hashtag has never stopped providing glee to Twitter users - and people are marking the momentous anniversary.
The Boyle anniversary got us reminiscing about some of the more unfortunate hashtag choices of advertising campaigns past. Were they accidental or were they actually a clever marketing tool to get everyone talking?
Fashion retailer Dorothy Perkins' risqué innuendo hashtag:
The time Cheltenham Literary Festival patted themselves on the backs for this one:
Which reminded one hawk-eyed user of similar missteps in Middle Earth:
The time working at Blackberry sounded a little saucy:
And finally, the Toronto metro slogan encouraging everyone to have a good time:
They might not have gone down as the best campaign ads in history, but it's good to have a little giggle.
This article was originally published on 22 November 2017.