N/A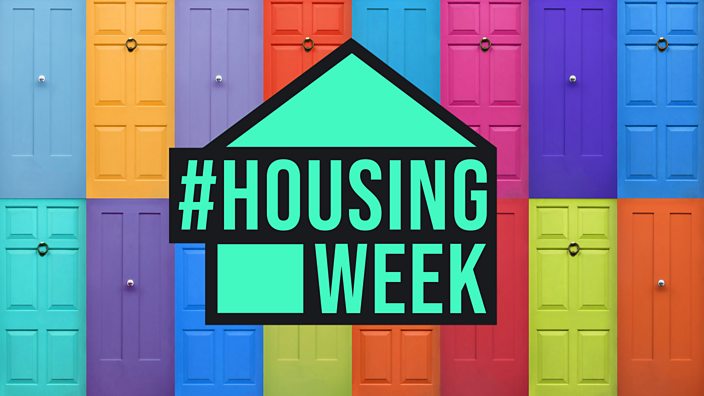 BBC Three / iStock
Welcome to #housingweek
Name a more pressing issue for young people than the housing crisis…we'll wait
The #housingweek takeover has begun.
On Wednesday you can watch the first episode of BBC Three's new satirical undercover programme Blind Boy Undestroys The World, which takes on the massive issue of the housing crisis.
You can find all of our previous housing-related content here. We'll be looking at all the ways this issue affects our lives, from landlords charging sex for rent to the boy who chooses to live in a cupboard because, well, it's cheap and he quite likes it.
We're so used to politicians and journalists banging on about the housing crisis but what does that even mean? In a nutshell, as prime minister Theresa May herself acknowledged last year, it's a shortage of housing which caused property prices to go up so much that the "British Dream" of owning a home became an unattainable goal for millions of people.
Yes, yes, but what does it really mean? Just how serious is this for young people?
At BBC Three we'd like to hear from you about your housing experiences. Does the thought you might never be able to buy a house keep you up at night? Or do you think we are all better off enjoying the flexibility of not getting a mortgage? Share your story with us: talktous@bbc.co.uk 
Depending on where you live in the UK, you'll experience the housing crisis differently. If you're in London, you're literally in the eye of a very expensive storm. If you live in Leeds, Manchester or Newcastle, things aren't much better TBH. However, if you happen to live in East Ayrshire or Northumberland, congrats, you're in one of the most affordable places to rent in England.
A few media types seem to think young people can't buy houses because some of us quite like avocados, but the truth is far from that simple. In reality, it's not actually our fault at all.
The issue of housing has divided generations in Britain. If you were born after 1980 and before 2000, you're a millennial and you're half as likely to own a home as your parents were at your age. Yep, half.
The most recent English Housing Survey shows renting is quickly becoming the new normal. Independent think tank Resolution Foundation says this trend is likely to continue and that one in three millennials will never – yes, never – own their own home. This means more and more young people, especially those of us on lower incomes or without parents who can help to fund a deposit, will be renting as they get older and start families. It's expected a quarter of all households will rent by 2021.
'Why?' we hear you ask. Well, there are lots of reasons. Some people blame all of this on Margaret Thatcher's Right To Buy policy, which got more people on the housing ladder but meant a lot of social housing got sold off and ended up being owned by private landlords. To be fair to Mrs Thatcher, Labour continued the policy under Tony Blair, despite warnings from charities like Shelter who said it was causing a social housing shortage. And that's only part of the story - every government since has failed to meet their own targets of building enough new homes.
What's made this situation so difficult for many young people is that houses are now just so damn expensive. Throw this handy statistic into the mix the next time your nan tells you "things were just as hard" in her day: across England and Wales, people need to fork out almost eight times their income if they want to buy a home of their own. Repeat after us: "it's not my fault I can't afford to buy a house". 
And rents have gone up too. Since 2011 private rents have gone up faster than people's wages - rents have gone up by 16% while wages have only gone up by 10% in the same period.
So, no, you're not imagining it. Most of your money really is going on rent. According to the English Housing Survey, across the country, rents are now more expensive than at any point in recent history. They doubled, yes, doubled, over the last decade. 
But there is hope! Not all landlords are bad and renting itself isn't the problem. Just look at Europe - there are lots of countries where renting is the norm, like Germany where 52% of people own a home, compared to 63% in the UK. And renters are getting more protection - a government-backed law banning letting agency tenant fees is about to come into force. And only last week a bill was backed by cross-party MPs giving tenants in England and Wales new rights to sue landlords who don't maintain their properties to a decent standard. If you live in Scotland, you probably know Scottish renters have had these sort of protections since 2017.
So, what happens now? Is it even possible to fix the 'housing crisis'? Experts seem to agree we need more houses, but argue this won't do anything to make buying a home more affordable. Other people argue we need to stop obsessing over buying houses and focus on making renting fairer and more secure.
But while the experts argue about who's to blame and how we make things better, you're probably worrying about whether or not your landlord is going to put the rent up next year.
In the immortal words of every millennial ever: "It is what it is".
Share your story with us: talktous@bbc.co.uk
This article was originally published on 30 October 2018.