N/A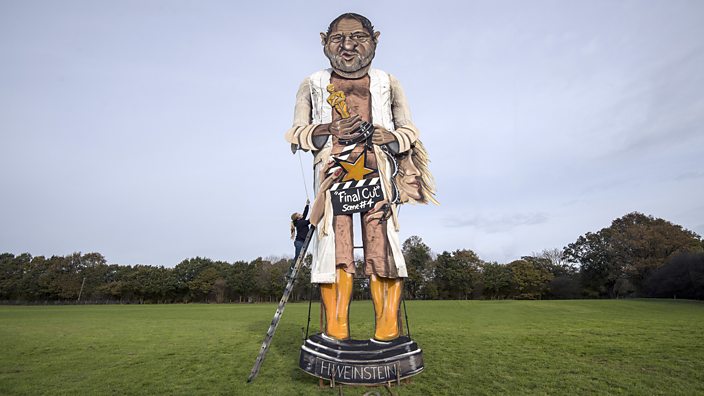 Getty
Seven of Britain's strangest bonfire night celebrations
This weekend's fiery highlights include a Harvey Weinstein effigy, burning barrels and torchlit processions
Four centuries on from Guy Fawkes' failed plot to blow parliament to smithereens and Bonfire Night is all too often seen as a damp squib. How many times on 5 November have you stood shivering in the garden while friends or parents narrowly avoid setting fire to the neighbourhood with a rogue rocket or banger?
If you can't face another year of under-cooked jacket potatoes and cheap sparklers, why not make the journey to one of these impressively weird celebrations, where the organisers are armed with explosives, there's a hell of a lot of fire, and political irreverence reaches dizzying heights.
To mark the occasion, here's a round-up of the most bonkers Bonfire Night traditions the UK has to offer. Stay safe people.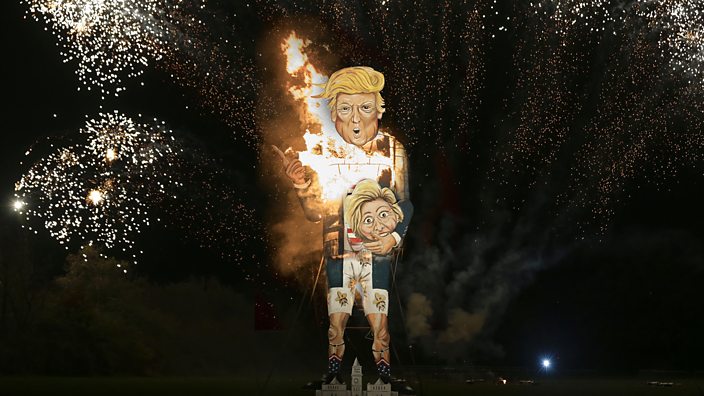 The Edenbridge Bonfire Society, based in Kent, is well-known for casting effigies of controversial figures into the flames of its mighty bonfire. This year is no different, with a 36ft Harvey Weinstein figure due to be burnt. Previous public figures to have been immortalised in this fashion include then presidential candidate Donald Trump in 2016, shock jock Katie Hopkins and former prime minister Tony Blair.
UK and US police are currently investigating Mr Weinstein over sexual assault allegations, which he denies - but which have sparked a huge global fallout since coming to light in October. 
This picturesque Sussex town is home to not one but six Bonfire societies, and each year the town of 17,000 attracts up to 80,000 spectators to its celebrations.
The night features fireworks, a torchlit procession with burning crosses and large effigies that are notoriously politically incorrect.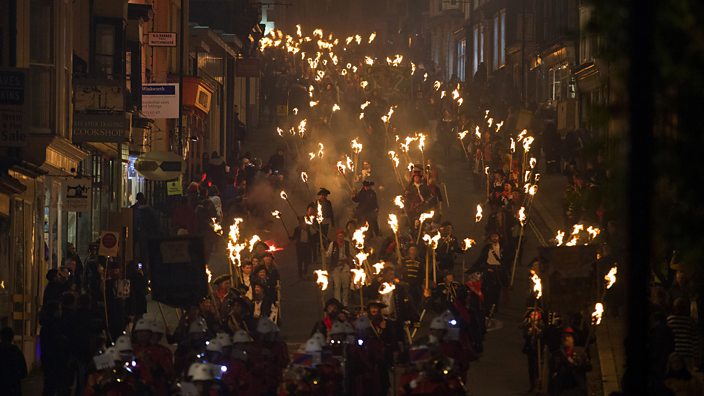 The bonfire societies are highly secretive about the theme of their effigies, and 2017's is still under wraps. However, recent years have seen Putin in a mankini, Syrian President Bashar al-Assad, and Donald Trump dressed as the nursery rhyme character Humpty Dumpty sitting astride a big wall.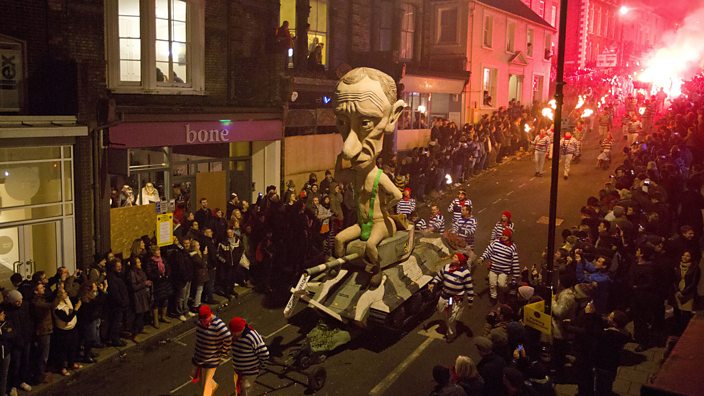 In case you thought things couldn't get much weirder, let us introduce you to the flaming tar barrels of Ottery St Mary in Devon.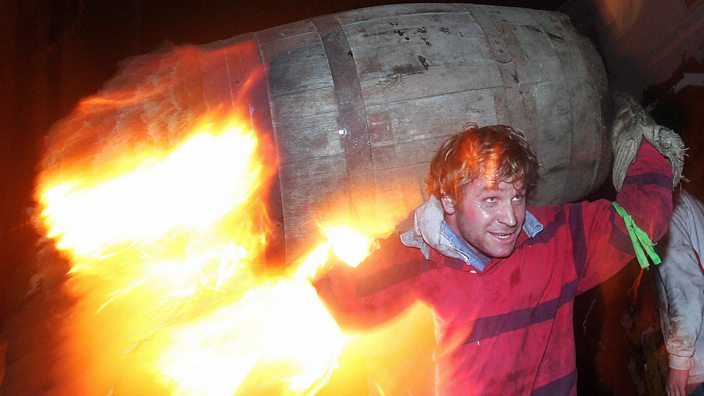 Every year on Bonfire Night, this bizarre tradition sees people stumbling through town with barrels on their necks that are completely in flames.
In the weeks leading up to the event, the 30kg barrels are soaked in tar. On the day they are lit in front of a series of pubs with hordes of onlookers keen to either carry the barrels or feel the heat of their flames.
Participants wear massive oven-glove type mittens in order to be able to hold onto the barrels, passing them on to other carriers when the heat gets too much.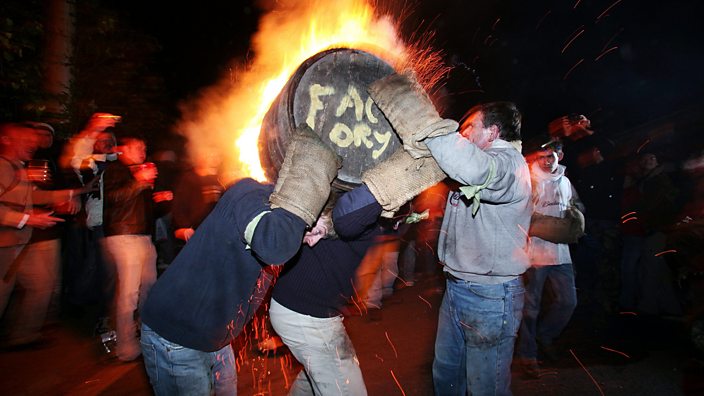 Next up, we have this Surrey village, which is famed for hosting one of the biggest annual bonfires in the UK. Brockham's Bonfire Night dates back to the 19th century and also features a procession and fireworks.
But really, it's the huge fire that makes this event stand out. A 40ft bonfire to be exact.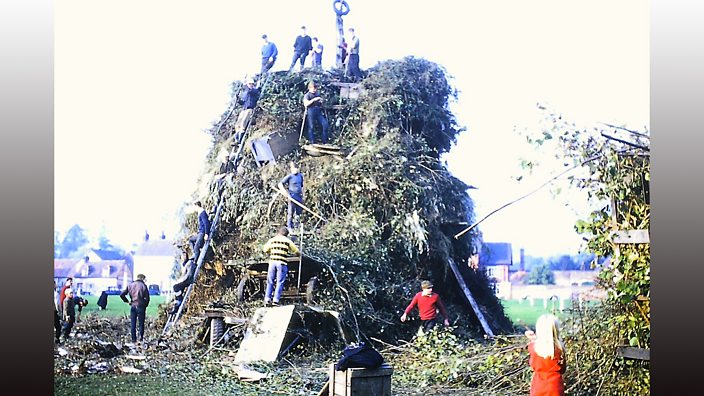 The Bonfire Night celebrations in this coastal North Yorkshire village have a crafty twist.
The tradition here is not just to burn any old wood, but to first build elaborate structures and then set them alight. Previous years have seen carefully carved giant lobsters, trains, fishing boats and churches all go up in a blaze of glory. This year's centrepiece is set to be a massive pigeon.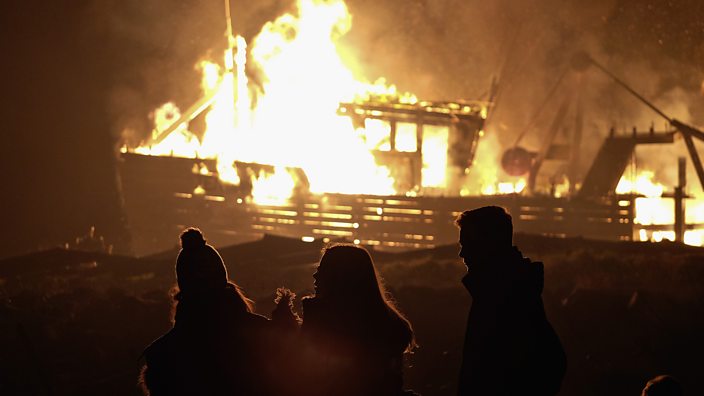 With such fierce competition as 40ft bonfires, massive political effigies and flaming-barrel carrying, you can see why Aberdeen would be keen to carve out a niche for itself.
So every year, the Scottish city's Bonfire Night celebrations feature a charity firewalk, where the participants run or walk bare-foot over red-hot coals.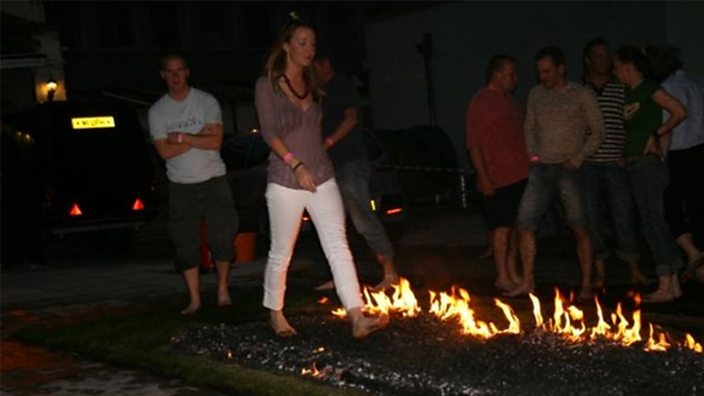 In fairness, it can get pretty chilly in the Granite City.
Finally, we have the West Country. The region that has brought you such upstanding traditions as the Gloucester Cheese roll and Glastonbury Festival also features the West Country Carnival.
Each year, a series of epic processions take place in towns throughout Devon and Somerset, forming a major regional festival. Carts can cost up £40,000 to make and take thousands of hours to complete.
The result is a spectacular light show that attracts over 100,000 people each year.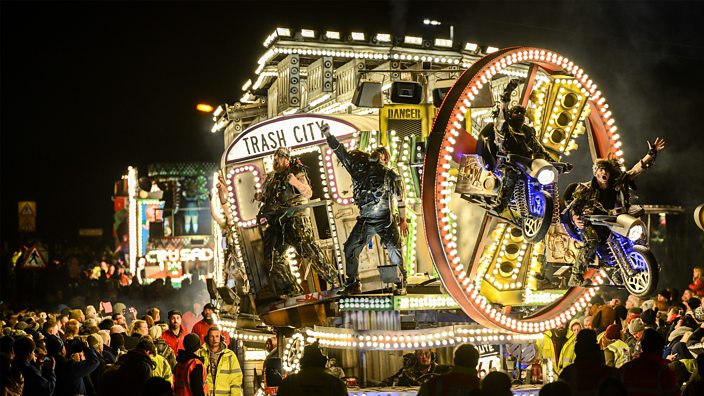 Best of all, the extravagant carnival is free.