N/A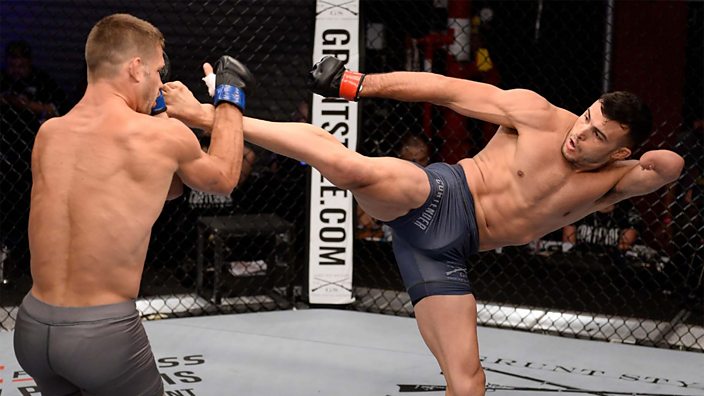 UFC
Congenital amputee MMA fighter Nick Newell misses out on groundbreaking UFC deal
'Notorious' Nick Newell's bid to earn a UFC contract ended in defeat at Dana White's Tuesday Night Contender Series
The calls became too loud to ignore and, on Tuesday 24 July, lightweight prospect Nick Newell was finally given his chance to earn a spot in the UFC.
But, unfortunately for the 32-year-old, it wasn't to be, as he found himself up against a better man in the form of Alex Munoz in their prospect versus prospect matchup at Dana White's Tuesday Night Contender Series in Las Vegas.
The fact that it's taken Newell this long to get his shot is down largely to one thing. The lightweight from Springfield, Massachusetts, is a congenital amputee, born without a left hand and forearm.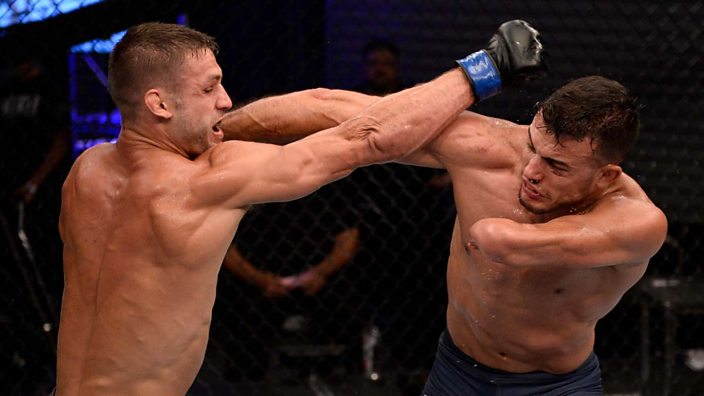 Speaking at the UFC 225 post-fight press conference in June, White explained his quandary, saying: "The big thing is, if anything ever happened to Nick Newell, if Nick Newell fights in the UFC, the first thing they're going to say is, 'How could you let a guy with one arm fight in the UFC? You're an idiot.' I'm saying, what if something bad happened?"
But despite White's concerns over the potential optics of the situation, the UFC president agreed to meet with Newell, who won him over with his passion for MMA and his single-minded determination to make it to the top.
"Nick Newell came out and met with me. We met face to face," White explained.
"He told me how long he's been in the sport, who he trains with, what he's done, and he's like: 'If you don't believe in me and you don't think I'm good enough [to get a UFC contract right now], at least let me try the Contender Series.'"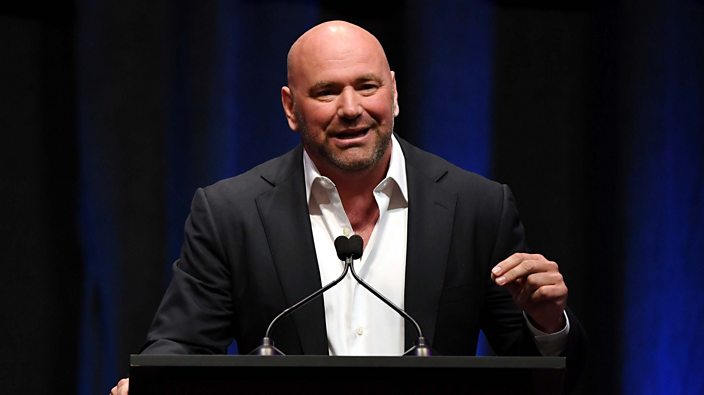 The meeting worked. White, still not 100% sure, agreed to give Newell an opportunity on his Tuesday Night Contender Series, the hit TV show that sees the best unsigned prospects do battle in one-off bouts in front of UFC president White and matchmakers Mick Maynard and Sean Shelby.
On the show, White, Maynard and Shelby compare notes throughout the event and, once all the bouts are over, White decides which – if any – of the night's winners are worthy of a UFC contract.
"To be honest with you, I'm not doing this for me or for the organisation or anything. I'm doing it for this kid," explained White.
"This is his dream, this is what he lives for, this is what this guy has worked his whole life to do.
"He wants it so bad. And I'm sitting there going, 'This is crazy, man, but I'm going to do it. I'm going to give you your chance.'"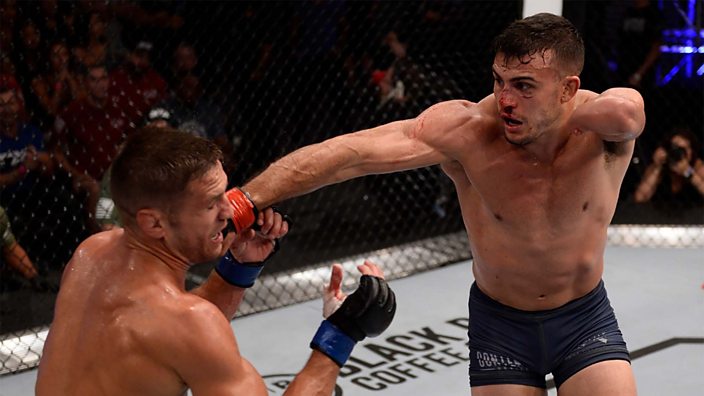 Newell's chance came on Tuesday night against undefeated prospect Munoz, who trains with MMA legend Urijah Faber's Team Alpha Male alongside a host of top-drawer athletes, including former UFC bantamweight world champion Cody Garbrandt.
It was a tough task for Newell and, unfortunately for the 16-fight veteran, he wasn't able to score the impressive win he needed to earn his spot on the big stage as he lost out via unanimous decision after three hard-fought rounds in Las Vegas.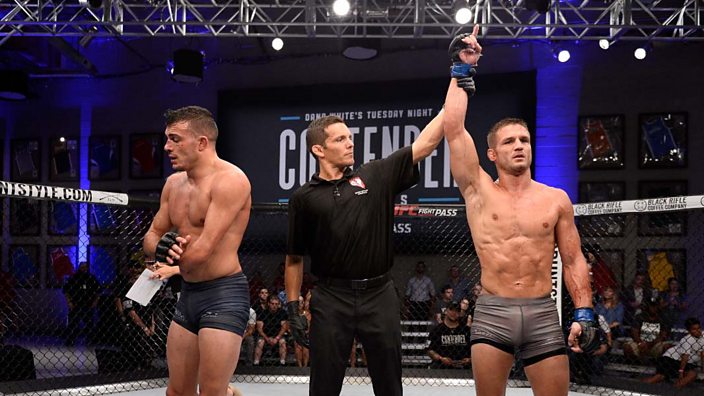 After the fight, a crestfallen Newell chatted to reporters to say that he came up second best on the night, but he'd be back.
"Nothing's given, everything's earned. I've taken the hard route my whole life and I'm used to it," he said.
"I don't want anything given to me. I want to earn everything I have.
"All I ever asked for was chance. I got my chance and I didn't make the most of it. But that's the way it is.
"There's first place and there's second place, and today I was number two."
Newell's attempt to reach the UFC mirrored the journey of college American Football star Shaquem Griffin, who hit the headlines after his incredible performance at the NFL Scouting Combine saw him eventually drafted by the Seattle Seahawks.
While Griffin made it to the NFL, Newell's tilt at UFC glory fell agonisingly short.
But if his post-fight comments are anything to go by, Newell's quest to earn a spot in the UFC isn't finished yet.
"I've lost before, and it made me better. There's lessons to be learnt from this, and I'm just gonna keep moving forward," he said.
"I was the guy who lost his first 17 wrestling matches, but went on to be All-State, went on to win a world title in MMA, 14-1… now I'm 14-2.
"It sucks, but this is the game we play. There's winners and there's losers, and today wasn't my day."