N/A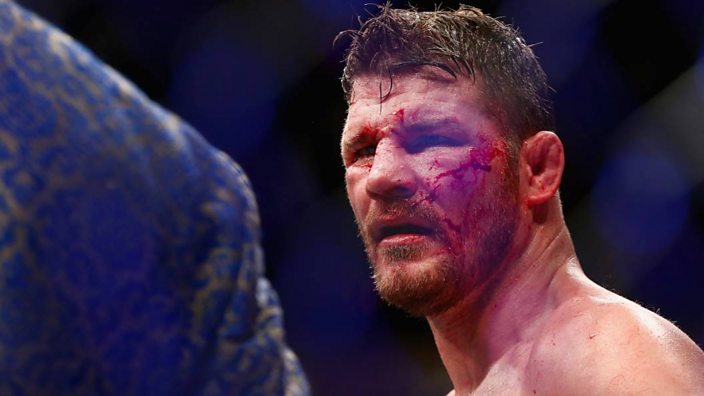 Getty Images
Michael Bisping will fight at UFC Shanghai - just three weeks after his last bout
Michael Bisping has no chill.
Just a week after losing his middleweight title to Georges St-Pierre at UFC 217, Bisping has agreed to step into the octagon once more, fighting Kevin Gastelum (and replacing Anderson Silva) as the main event at UFC Shanghai on 25 November.
"Two main events in three weeks on opposite sides of the planet... walk in the park," the Englishman said.
Former middleweight champion Anderson Silva was originally scheduled to fight against Gastelum but was removed from the event after he tested positive in a USADA anti-doping examination for the second time in his career.
Bisping, 38, is no stranger to last-minute fights, having won his middleweight title against Luke Rockhold at UFC 199 in 2016 on just 17 days notice. He has been receiving praise for his "warrior" attitude from far and wide.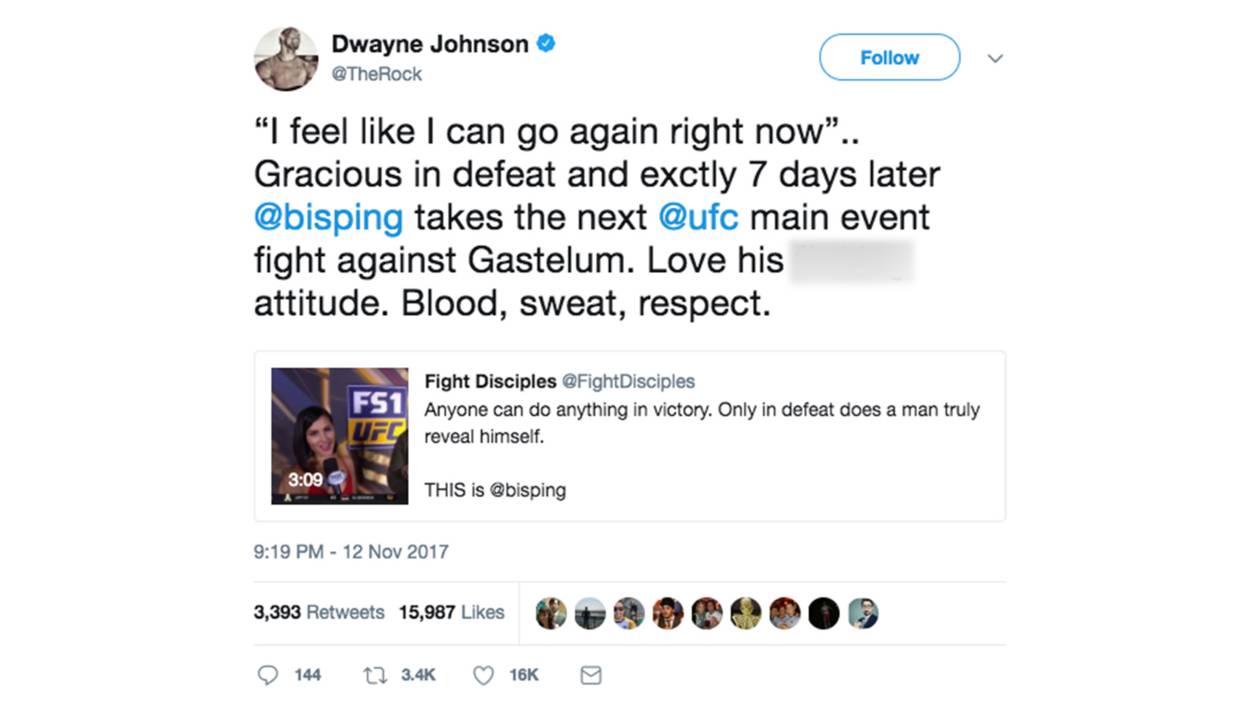 Twitter/@TheRock
Bisping squashed any rumours of his impending retirement after his last fight against St-Pierre, stating that he'd want his final UFC bout to take place in the UK, which could well be when the UFC next visits London on 17 March 2018.