N/A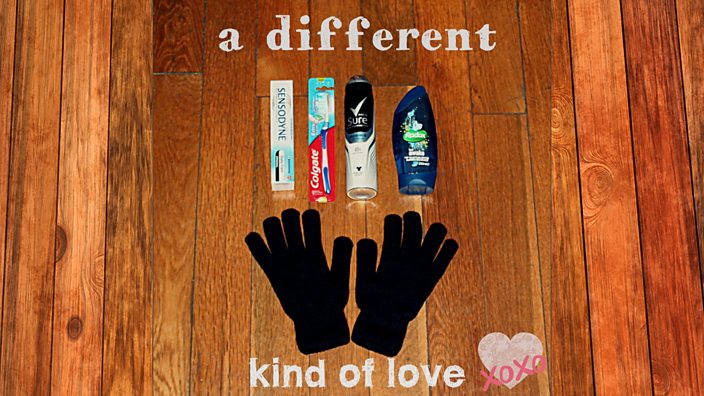 Linkey
This shop lets you help the homeless this Valentine's Day
If flowers, chocolates and teddy bears aren't your thing, read on...
Yes, you could buy your bae that 2ft chocolate bar. You could keep your BF/GF credit rating high with all the classic 'romantic' purchases.
But if you think they won't actually care if it gets to 15 February and they haven't spent the previous 24 hours consuming their own body weight in strawberries and prosecco - or, they won't actually wear those unicorn slippers you were thinking of buying, then the search for something a bit out of the ordinary might go down to the Valentine's Day wire.
There are plenty of options out there and one online initiative, Linkey, is offering people the chance to buy Valentine's Day gift packs for rough sleepers.
The £8 packs, designed to help you "show a different kind of love", consists of a pair of thermal gloves, toothpaste, a toothbrush, shower gel and deodorant. Once purchased they will be delivered to local homeless shelters by the North London-based project.
Co-founder Josh Adley, 28, told BBC Three that the scheme is a chance to escape what he sees as the cheesy, consumerist side of Valentine's Day.
"A lot of people feel that Valentine's Day is a commercial holiday. People feel obliged to buy chocolate, flowers and go out to dinner.
"That's nice but it's absolutely freezing out there. Why not show love to people who really need it on Valentine's Day?"
Josh started the project at the end of last year, after he and his wife tried to help an elderly homeless man looking for a shelter in North London.
When they couldn't find anywhere open nearby, the couple drove home to get the man some warm clothes - but he'd disappeared by the time they returned. 
"It stayed with me," said Josh. "I felt incredibly guilty that I was going home to my warm bed."
Together with his sister, Natasha Langleben, 32, Josh rounded up friends and family and started to organise monthly drop-offs to homeless charities.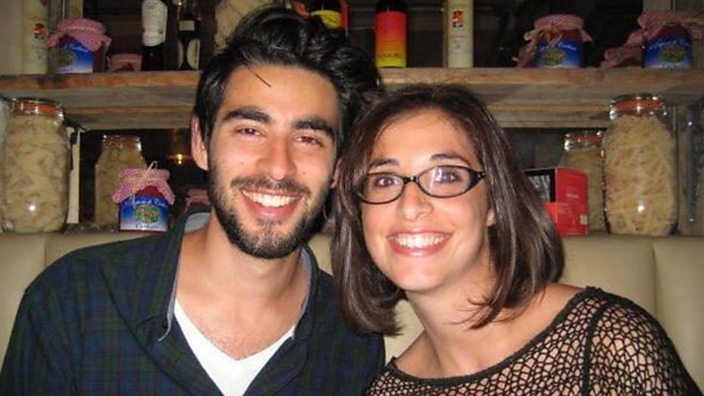 He later launched an online shop where people can buy essential items, like sleeping bags, toiletries and underwear, that go directly to homeless shelters.
It's entirely volunteer-run and has so far sold £10,000-worth of items, with 300 Valentine's packs sold in the last week.
"It's had an incredible impact. People have been buying the packs and leaving messages saying 'I want you to know you're not alone.'"
This project is part of a growing trend of charitable organisations using special occasions to encourage people to give to those in need.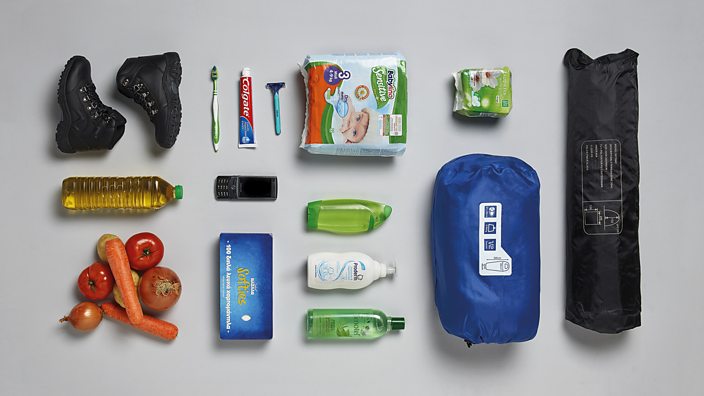 The project, run by the charitable collective Glimpse, offered a range of items designed to help with each stage of a refugee's journey away from home – Arrival, Shelter and Future.
The gifts ranged from £4.99 to £499 and included emergency blankets, warm clothing, cooking utensils and school equipment.
This 14 February, there are a number of other ways in which you can help others.
The global children's charity, Unicef, offers Valentine's Day bundles like storybooks for children, footballs or even the delivery of 100 polio vaccines in parts of the world that are battling with the disease.
Christian Aid, which does anti-poverty work in developing countries, gives you the option to buy a goat for a poor family, a supply of antibiotics or even to fund radio broadcasts for rural communities on the importance of eating healthy food.
And Water Aid, the UK's dedicated water charity, is offering the chance to fund hand pumps for clean water in impoverished countries.
So even if your Valentine's Day is looking pretty loveless, you can still get involved in something heartwarming.
This article was originally published on 13 February 2018.