N/A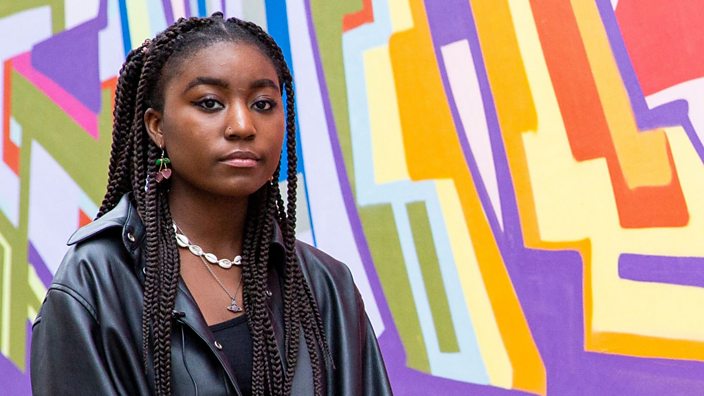 BBC
'Racial abuse on social media takes a toll on my mental health'
The reality of abuse faced by very visible black women online.
Many have built careers off the back of social media, whether it be through Twitter, Instagram, YouTube or TikTok.
But with some social media stars gaining thousands or even millions of followers, there are drawbacks to being constantly online and so accessible to people you don't know.
Earlier this year, Ofcom announced they're being given new powers to force social media firms to act over cyber-bullying.
This comes as a recent report found that 46% of women who were surveyed reported experiencing online abuse since the beginning of COVID-19. This figure increased to 50% for black and minority women and nonbinary people.
'There's so much baggage that comes with being a black girl'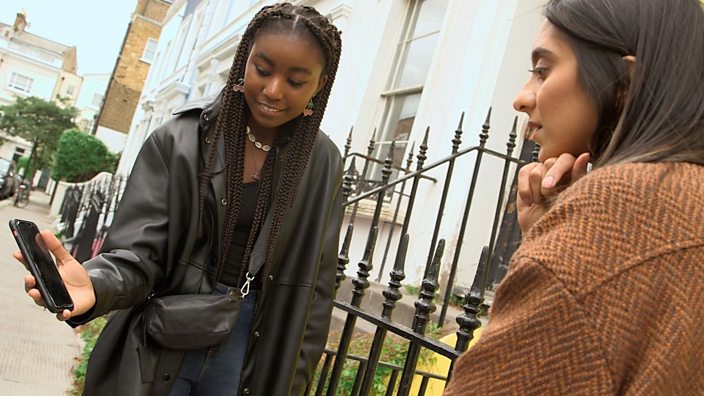 Student and TikTok star Naomi has thousands of followers on her page, where she talks about all things racism and black-British history.
But her increasing popularity on the app has also come with racist abuse. She says she gets at least one racially abusive comment a day on the app.
"I get so much racial abuse on the app that it takes a toll on my mental health and I need to protect myself from that," she says.
"I tried to keep myself to myself and continue making my videos but I wasn't happy doing it."
Naomi highlights a specific comment regarding one of her videos where she was educating her followers about black-British history, when a troll account responded with "your history doesn't matter because you're here to clean toilets."
"A lot of them are just troll accounts, they don't have a real face or name," she says. "Even though you know it's someone hiding behind an account, it still does have an impact.
"I always get the classic, 'Oh you bring race into everything,' 'Go back to where you came from,' or 'You're an angry black woman,' which is so frustrating because I'm not angry.
"I'm passionate and if I'm angry I have every right to be angry because you have been racist towards me."
Naomi, who grew up in a Nigerian household in Britain, says she wants to use social media to help young black girls.
"My childhood was quite different to many of my friends. I identify so strongly with being Nigerian so it is a part of me.
"I just want to create a community where everyone feels accepted because there's so much baggage that comes with being a black girl.
"I just don't want any black girl to grow up thinking, 'I'm not pretty enough, people would like me more if I wasn't black.'"
'I've created my own little bubble of people who get me'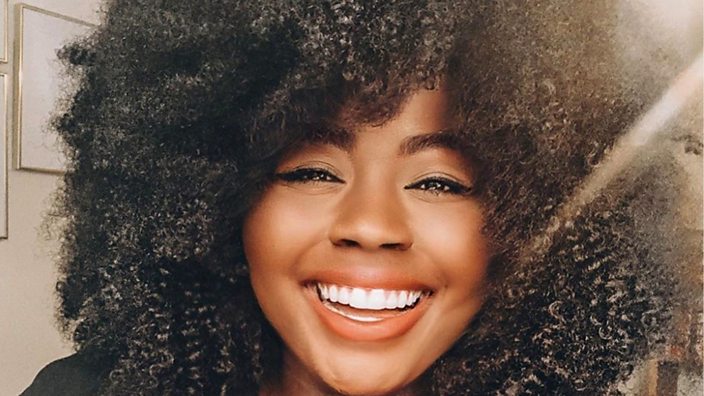 Author and writer Stephanie Yeboah has a large following on both Twitter and Instagram, where she creates content about body positivity, race, intersectionality and feminism.
Stephanie has found that social media has also helped her career and gotten her a lot of work, using it almost like a "little CV," she says.
Like Naomi, her success on social media has also come with abuse.
"There's always gonna be the odd time where something I write or one of my posts goes viral and that invites the trolls and it invites the people that like to be racist or fatphobic to get under my skin."
She points out that most of the trolling she receives is from black men.
"There's often this need for them to humble me or put me in my place, so I do find that quite upsetting when the trolling seems to be coming from like my own backyard, so to speak," she says.
"When it comes to other people, I don't really care because I just know that they're being obtuse, and they don't really get what I'm trying to do or trying to say, but when it's coming from your own people, that's where I think it tends to hurt a little bit."
To prevent instances of abuse, Stephanie has tried to build a safe online space for herself.
"I feel like I've created my own little bubble of people who get me and who have the same kind of beliefs and thoughts and feelings about certain issues," she says.
"Being able to create that space has done really well for me and my mental health.
"One thing I have enforced on my Twitter page specifically, is that I only get notifications and mentions from people who follow me, and that's made a really big difference."