N/A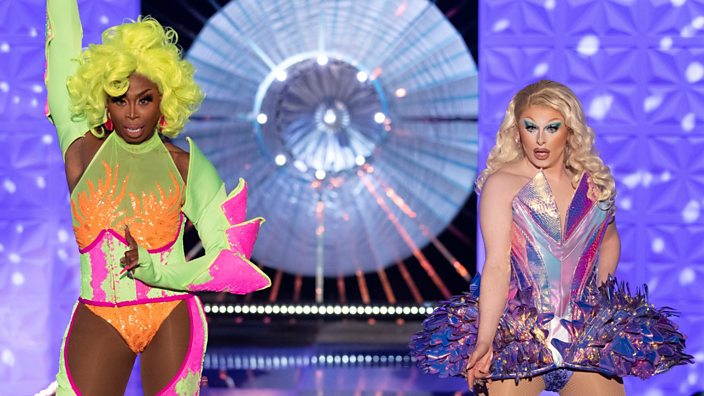 BBC / WORLD OF WONDER
Drag Race UK vs The World winner: 'Drag Race helped me find my queerness'
*Spoiler: This piece reveals the winner of RuPaul's Drag Race UK vs The World.*
After a dramatic series filled with twists, turns and jaw-dropping gags, the first-ever winner of RuPaul's Drag Race UK vs The World has been revealed as Northern Irish queen Blu Hydrangea.
"Who'd have thought it? One wee shady boy from Northern Ireland is now Queen Of The World!" the 26-year-old said after taking the crown on BBC Three's international series.
The series saw nine queens from around the world compete together for the first time. Blu triumphed against fellow finalists Mo Heart, Baga Chipz and Jujubee - and she particularly impressed head judge RuPaul with her final lip sync performance to Supernova by Kylie Minogue.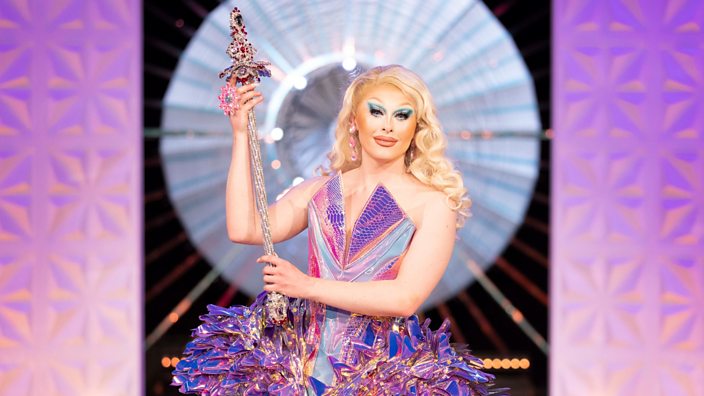 In the final, judges RuPaul, Michelle Visage and Graham Norton said they loved Blu's blue gown, which featured a dove carrying the Irish and UK flags as a tribute to communities in Northern Ireland.
After the final, which included video messages from Elton John, Naomi Campbell, Billy Porter and Alan Carr, Blu has won a trip to Hollywood to record a duet with RuPaul. A portion of the proceeds will be split equally between Comic Relief and Children in Need.
Blu Hydrangea was the first-ever Northern Irish queen to take part in RuPaul's Drag Race UK when she made her 2019 debut on the first season of the series on BBC Three.
She has since toured the world as part of the Frock Destroyers pop group with her Series One sisters Baga Chipz and Divina De Campo.
On RuPaul's Drag Race UK vs The World, Blu consistently impressed the judges from her first cheerleader routine performance to her show-stealing Snatch Game as Mike Myers' Austin Powers - complete with a surprise transformation to Doctor Evil.
'Embrace yourself and love yourself'
Blu, who grew up in Royal Hillsborough, Northern Ireland, remembers some of the challenges she faced growing up in a conservative hometown.
"I always tried to hide anything gay about me, which was quite hard because I was pretty flamboyant," she says, adding that she would dance around the house dressed as characters from the musical Hairspray. "I always made my sister play the boy roles and I'd play the girl roles."
Blu credits Drag Race with helping her learn about the LGBTQ+ community and for helping her to "find a lot of my queerness".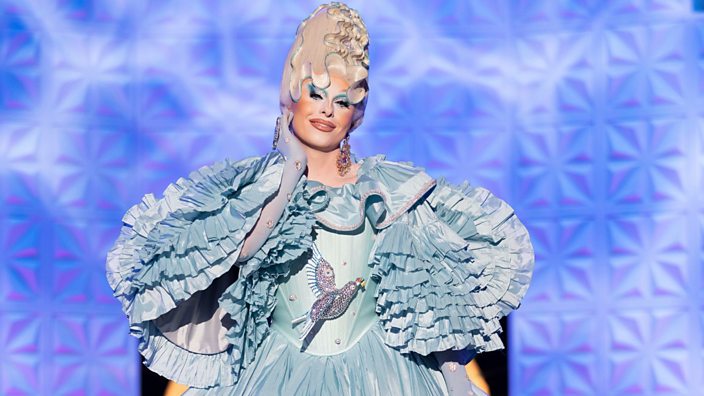 "I found it one night and I was so shocked by seeing this on TV," she says. "I related to it instantly. I knew there was a connection." She says seeing people that she could relate to on screen was "a light-bulb moment".
When she was younger, however, she watched the show at a low volume at 2am, because she didn't want anyone to know she was watching it.
Eventually she decided to pluck up the courage to start doing drag herself.
"I used to go to pride events and meet so many people and hear so many different stories and see the issues first-hand and what needed to change.
"And that's where I came into contact with people in Northern Ireland like the Rainbow Project, which is a fabulous organisation for queer people."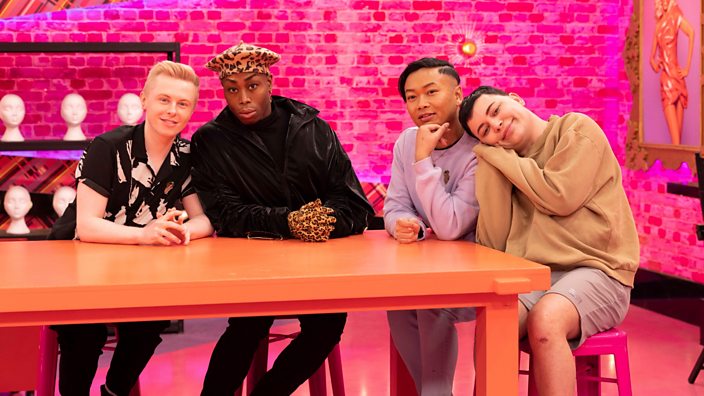 To other young LGBTQ+ people growing up in conservative families or hometowns, Blu says: "Embrace yourself and love yourself first and foremost. Only you really know how you're feeling and how you identify."