N/A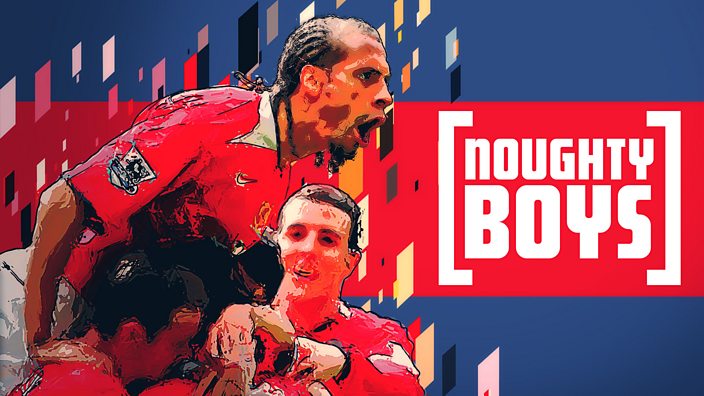 BBC
Noughty Boys: Rio Ferdinand changed the game for English defenders
As central defenders go, Rio Ferdinand was the unicorn
For a very long time, English centre-backs were supposed to behave in one way and one way only.
It's what your dad might describe as the Terry Butcher model. The battle-worn centre-back, fresh from putting his body on the line for club and/or country. A bit of blood wasn't an essential part of the look, but it certainly helped.
So the idea of an unflappable, composed strong-man who emerged from his on-pitch skirmishes with barely a hair out of place was a foreign one, reserved for players with more exotic names like Baresi or Maldini.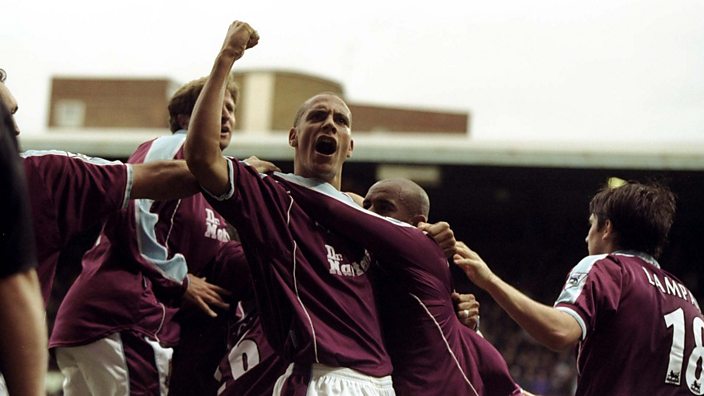 Rio Ferdinand's story begins in Peckham, south London. The Friary Estate to be exact.
Like so many kids, he'd spend his afternoons in the nearby Leyton Square and Burgess Parks playing football, but in a sign of both maturity and ambition beyond his years, he'd play against the bigger boys, because he needed to "really learn how to be a footballer".
The hard work paid off. From his early days at West Ham United through to his 12 years at the heart of Manchester United's defence, via a brief-yet-impactful spell at Leeds United, Rio displayed an elegance unlike other centre-backs who'd come before him. Premier League clubs coveted his talents enough to make him the world's most expensive defender, twice.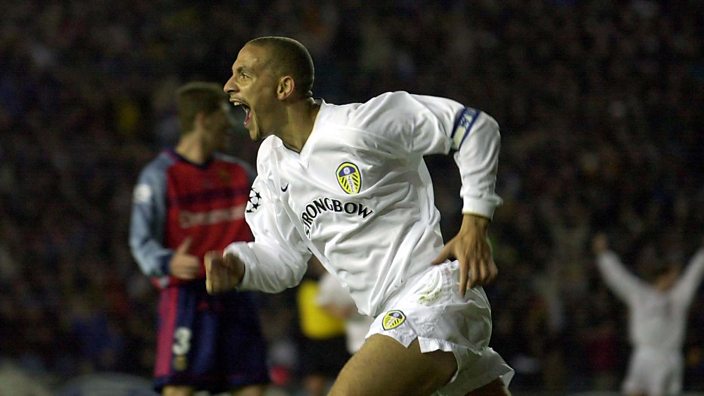 Rio's was not a fake or manufactured style, but rather one designed by the player himself. It was influenced by the attributes of his idols in a way that would leave just as much space for his own confidence, originality and personality to shine through.
It was this style that might have explained West Ham manager Harry Redknapp's preference to use a young Ferdinand in midfield, as if to say defenders – at least English ones – weren't supposed to be able to tackle and pass, to sprint and glide. A big part of defending was about getting from point A to point B to make a tackle, interception or start an attack, but Ferdinand had a knack of making that journey something special.
Of course this wouldn't have been possible without a freedom to make mistakes, and with a player as ambitious on the ball as Ferdinand that was always going to be a risk. Yet any such errors never seemed to dent his confidence. Ferdinand understood that sometimes you need to trip over a rock or two before you can climb a mountain.
Ferdinand would later admit his decision to join Leeds in November 2000 was partly inspired by a need to get out of London, to "go somewhere where you can just concentrate on being a footballer," as he put it. 
"You'll get your discipline back. In two years time, you will have become captain and help take the side to the semi-finals of the Champions League."
That forthrightness is what allowed him to reach the top.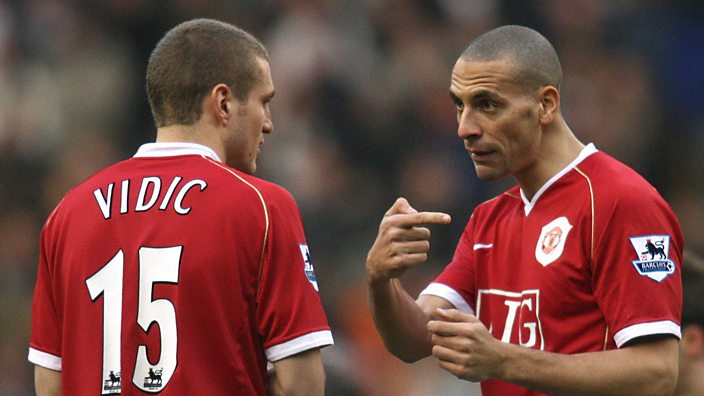 There were plenty of iterations of Rio Ferdinand - after all, he was one of the world's elite central defenders for over a decade - but his Manchester United partnership with Serbian Nemanja Vidic is the one that will live longest in the memory.
They became the ideal centre-back pairing - the reference point that modern duos look to today. When things clicked, they felt indestructible.
In the 2007/08 season, United conceded just 28 goals across 45 games in the Premier League and Champions League combined as they secured both trophies, including shut-outs in both legs of their European semi-final against Barcelona. In a team known for attacking flair - Cristiano Ronaldo's goal in the final was United's 100th in those two competitions – the forwards often grabbed the headlines, but Ferdinand and Vidic provided the foundation and exuded an air of invincibility.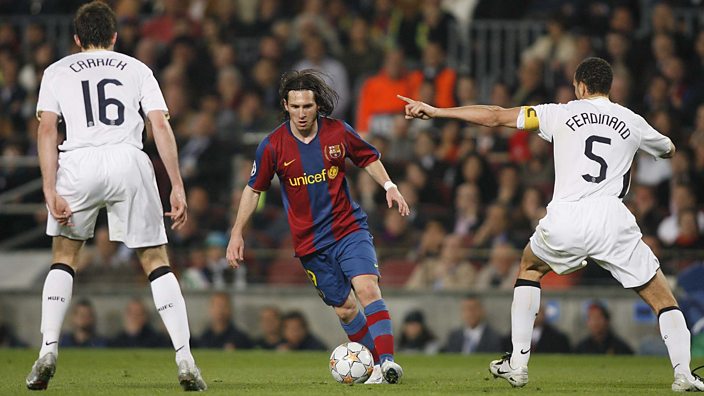 In 2008, he was perhaps at the peak of his powers, capable of silencing Lionel Messi, Samuel Eto'o or Didier Drogba, three forwards with differing and distinct attacking styles. It was as though he reached a stage in his career where he just figured it all out - and this is something that he has since alluded to happening when he was just starting out in football, too.
"You're gonna work out different parts of the jigsaw," he recalled in that 2017 letter. "Because you're not bigger than these guys and you're not faster than them. These guys are brutes, man, pure brutes. So what are you gonna do? Well, you're going to figure it out."
With time, Ferdinand had balanced the idea of on-pitch stylishness with the idea of someone who was self-confident either not to care how others saw him, or to know whose opinions would and wouldn't matter.
This is not to say he had the perfect career (and to expect to retire from the game with no regrets is itself fanciful). After all, even the best in the world will have that one match where they froze, or that one tournament where they weren't at their best. In these circumstances, what's most important is how you react to the setbacks and come out the other side.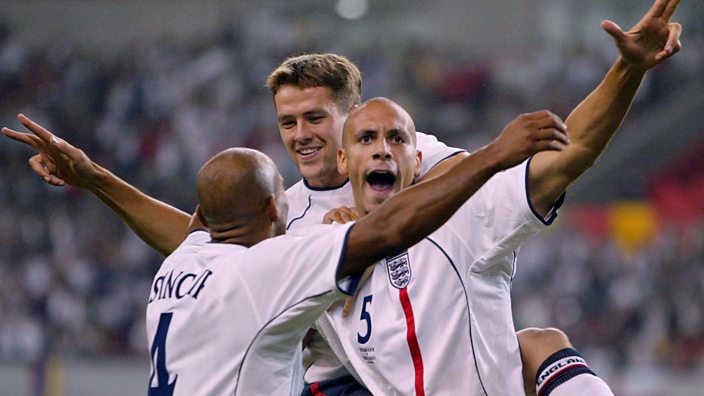 For Ferdinand, who announced himself as one of the world's best at the 2002 World Cup, there will surely be regret at his failure to achieve more in major tournaments for England.
There's certainly a case that England missed him as much as he missed the prestige of playing in the biggest tournaments at his physical and professional peak.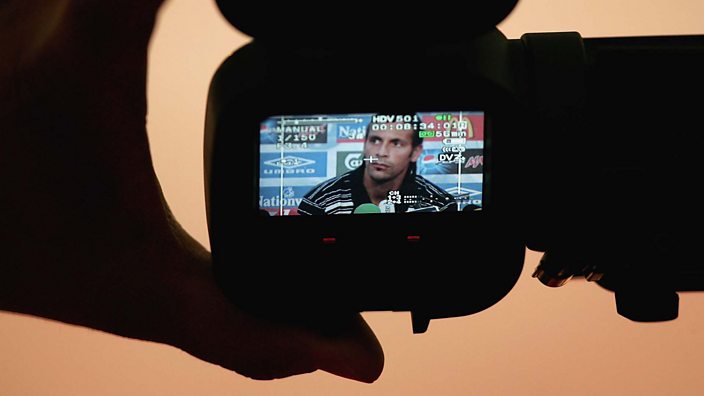 While Ferdinand's style on the pitch was defined as 'cultured', his activity away from the field sometimes left room for criticism. He sometime gave the impression of a student who knew he could get away with occasionally being the class clown, purely because he knew how to please those on all sides.
'Rio Ferdinand's World Cup Wind-Ups' was the kind of TV show that wasn't just a product of its time, but that couldn't exist at any other moment in history.
In 2006, England's golden generation were seemingly about to fulfil their potential by winning the World Cup in Germany, of all places. At this peak of noughties celebrity culture, the English public's interest in stars like Beckham, Gerrard, Rooney, Lampard, and the Coles had never been greater. So, what would be better, then, than a hidden camera show fronted by a key member of the national set-up?
Even now, as Rio develops a calmer and more intelligent image as a pundit, reinventing himself as an elder statesman of the modern game, a certain generation will forever associate him with 'merking' David James by making him think he's in trouble for destroying a priceless artwork, or getting David Beckham to leg it through Manchester's Moss Side.
Through this dual role of jokester and serious analyst, Rio has found a way of translating his playing style - as the solid, hard-working defender with added flair and personality - into life after football. After all, it was these contradicting traits that combined so well to create a unicorn of an English footballer.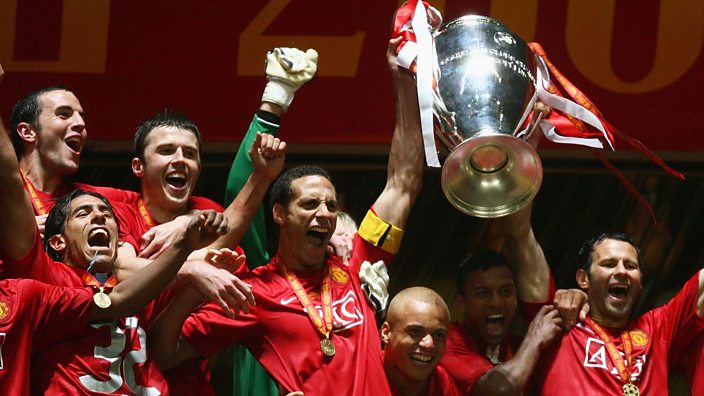 Rio Ferdinand was a pioneer. We can credit him for allowing us to put more faith in the generation of defenders that have followed - players like John Stones and Declan Rice, who have that same knack of arriving where the attack is going to be – and convincing ourselves not to overreact to the occasional hiccup.
For years, the gladiatorial centre-back was the archetype in English football, but Ferdinand taught those who followed him that there was more to defending that blood and thunder.
But it's not just about the impact he left on football's top tier. Head to London's SE15 and there, on an unassuming wall you'll see the biggest testament to his achievement – the ability to inspire. There a blue plaque sits with the words: 'Rio Ferdinand. Born 1978. Peckham's football legend who lived on the Friary Estate. Voted by the people.'