N/A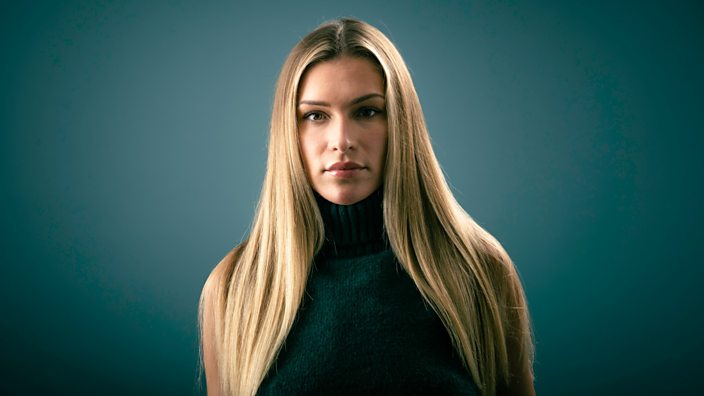 Zara McDermott: 'Revenge porn still affects me today'
Former Love Island contestant Zara McDermott had intimate images shared without her consent – twice. She describes the devastating effect on her mental health, and calls for more support for victims.
Warning: this article contains references to suicide.
"All I wanted was to be liked.
"I did it in order to try and make myself more popular, but it had the complete adverse effect."
Former Love Island star Zara McDermott is talking about a particularly traumatic period of her life growing up – at 14, she felt pressured by a boy at school to send intimate images of herself.
School wasn't a happy time for Zara. She was bullied, and feeling alone, she thought that if the boy liked her, it might help her social standing among her classmates. But the boy shared the pictures around the school, and things only got worse.
"I wasn't really able to rationalise it," she says, over a Zoom call. "It happened at a really pivotal time in my life. You're trying to find out who you are, and becoming a bit more adult.
"It was such a dark time, I've blocked out so much. A few days after the picture began circulating I was just so worn down. I think I remember not eating properly, I remember not sleeping properly, I remember just having this constant low mood that you could just never lift.
"I got to a place where I was suicidal. That's how bad it was. Knowing that when [the images] came out, I was actually going to be bullied more – that was something I couldn't bear. I'd say it does still affect me to this day."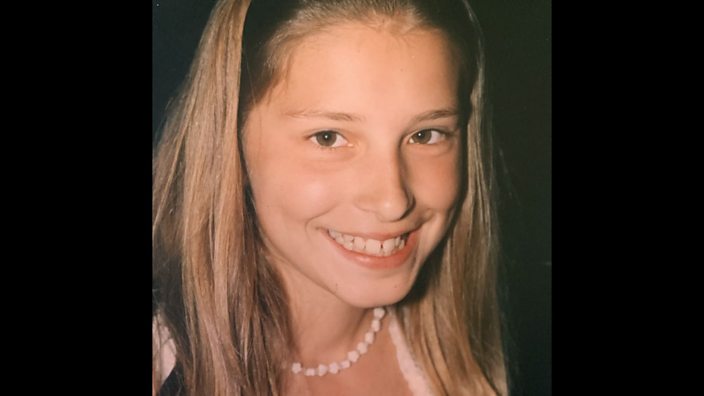 In a new BBC Three documentary, Zara McDermott: Revenge Porn, Zara explores the impact revenge porn – when explicit images are shared maliciously without someone's consent – can have on its victims and looks into the support available to them.
This incident wasn't the only time someone Zara had trusted with intimate pictures betrayed that trust. At 21, during her appearance on Love Island in 2018, it happened again.
Images were sent around several WhatsApp groups. But, being in the Love Island villa without her phone, Zara was oblivious.
When she left the show, a Love Island publicist arrived at her hotel to break the news of the rapidly circulating images. By this time, the story was also in the press.
"I can't even tell you the feeling, feeling like your parents are ashamed of you," Zara says tearfully, recalling the incident in the documentary. "How will they look at me the same ever again? It was so embarrassing. I just wanted to die."
Zara alleges that a man she was seeing before appearing on Love Island was the one who started sharing the images. When confronted over WhatsApp by her best friend, he denied it.
Having been through the ordeal of having her most private moments exposed to the world not once, but twice, Zara is understandably angry.
She isn't angry only at the people who shared the images, but at the reaction to the incidents: the trolling she received online, and the victim-blaming, where she says people focus on the fact that she sent images to someone, rather than the pictures being shared without her consent.
She adds that people might be shocked to learn that sharing images with a partner is commonplace, because it's "such a taboo subject".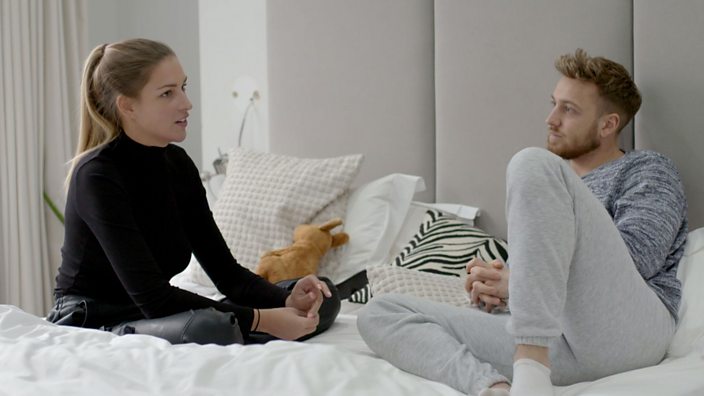 "The problem is when people say, 'Why did she do that?' and turn their noses up.
"I read some comments online under an article about it, and they were like, 'I'm confused as to why she's [campaigning for awareness on revenge porn], considering she poses in a bikini on Instagram'.
"They've absolutely missed the point. I was completely violated and my trust was broken, someone broke the law – it's not against the law to put bikini pictures on Instagram."
'My ex posted my nudes on my Instagram story'
Zara isn't alone. The most common reports of revenge porn come from teenagers and those in their mid twenties, according to the sexual abuse charity Safeline.
Chloe - who was a teenager at the time - was on the bus home from work when she received a message on Snapchat from an account she didn't recognise.
She froze in shock when she opened it to see a nude photo of herself, and messages threatening that if she didn't share further explicit images with the account by 8pm then her photos would be "posted everywhere".
The account continued to send her photos that she had only ever shared with her ex.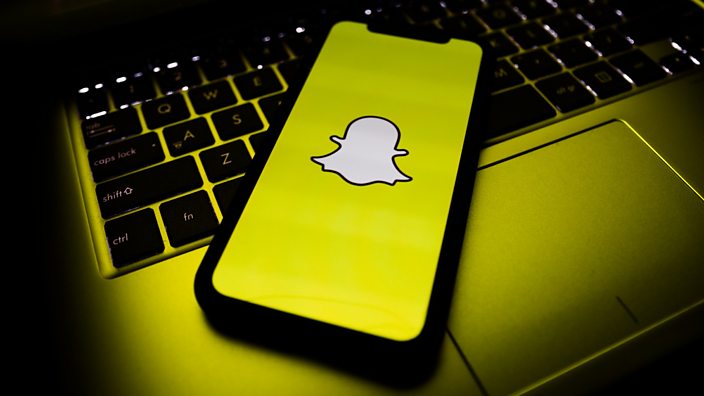 A few hours later she got a call from a friend. "Chloe, what the hell have you put on your Instagram story?" she asked. Chloe says her ex, who she says was emotionally abusive when they were together, guessed the password for her account and posted her nudes on her own story.
"My first thought was, 'What if my family sees this? What if my friends see this? It's going to get passed around, I'll get a name for myself and then work might see it and I might get sacked'.
"There were just a million thoughts running through my mind, I couldn't quite keep up with them all."
Through tears, Chloe recalls experiencing her first panic attack as she dreaded having to explain it to her parents.
"I remember coming home the night that it happened and I was alone. I just sat there thinking, 'What's the point of life?' I really struggled to see a way past what was happening. How was I meant to trust anyone ever again?" she says.
"It was a really, really dark time for me, I even had thoughts of hurting myself because I felt so worthless."
For weeks, Chloe was too scared to show her face in public, until a friend persuaded her to go to the pub. That night she was approached by a group of guys who were a few years older than her. They commented on her "banging boobs" after telling her her photos had been sent to their WhatsApp group.
Chloe wants people to understand how seriously intimate image abuse can impact a victim's mental health. "I literally have never felt so degraded and humiliated in my life, knowing these random lads had seen that photo and thought it was okay to send it in the group chat," she added.
Sharing private sexual photos or videos of another person without their consent is a crime, but only if it can be proven that the person who shared it did so to cause embarrassment or distress. The legislation was brought into force in 2015 and carries a prison sentence of up to two years.
Kate Isaacs runs the Not Your Porn campaign, which is calling for better regulation of commercial porn distributors to prevent images and videos that were taken without the subject's consent being uploaded.
"That law is really difficult to put into practice," she explains. "You have to prove that the sharing of the images is an act of malice - which is very hard to prove in court, and can be defended easily by stating that you simply wanted to show your friends and it was simply a mistake"
"In terms of distributing images around schools, like what happened to Zara, children need to know that if they do become a victim of image-based sexual abuse they won't be blamed for taking the photos in the first place. They need to feel comfortable reporting it to school or the police without fear of getting in trouble."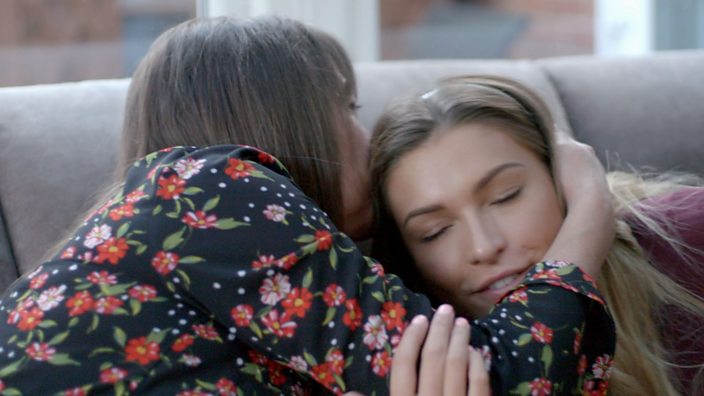 Revenge porn can devastate every area of a victim's life, leaving them feeling shame and violated, despite not being at fault. Victims describe experiencing intimate image abuse as like their whole world shrinking with the anxiety that every passer-by has seen their images and in many cases it leaves lasting damage to their mental health.
In 2020, the Revenge Porn Helpline saw an 87% increase in the number of adults seeking support for intimate image abuse, according to data shared with BBC Three: 3,136 cases were opened, the highest number the helpline has ever experienced.
Over half of those people were signposted to mental health services, with 45 disclosing feeling suicidal as a result of intimate image abuse.
The helpline manager, Sophie Mortimer, told BBC Three that intimate image abuse is continuing to increase at an alarming rate. "The number of people contacting us for help continues to rise week on week," she says. "We were struggling to cope with rising case numbers even before the pandemic.
"We received some additional funding which enabled us to increase capacity a little, but we don't yet know whether this will be extended beyond March."
The helpline, which only has three full-time members of staff, is appealing to the Home Office for the additional long-term funding needed to enable them to continue supporting victims.
A Home Office spokesperson said: "This is a sickening crime and we have immense sympathy for those who are affected.
"We outlawed this cruel behaviour in 2015 and since then more than 900 abusers have been convicted – 190 of those went straight to prison.
"Supporting victims remains our priority which is why we are investing an extra £40m in specialist services and continue to provide substantial funding to the Revenge Porn Hotline."
'I felt like the criminal'
Chloe reported her ex to the police, but says that officers warned her that if she pressed charges against him she could also get into trouble because of her age. Taking and sending explicit images of under 18s, even of yourself, can constitute the offence of distributing child sexual abuse imagery.
"I just thought, well, it's definitely my fault this happened then, because I sent it and that's a crime," she says.
Chloe says the lasting effects that self-blame has had on her mental health have only just started to wear off.
Like Chloe, Zara also felt blamed after the incident when she was 14. She was the one suspended from school for taking the photos, rather than the person who spread the pictures around.
"The last thing on my mind was to seek help for myself, because I was the 'criminal' in that case, when I was 14," she says. "People are being held accountable for something that happened to them, and they won't seek help for the after-effects because they're blaming themselves."
A spokesperson for the Crown Prosecution Service added: "Whilst it would not usually be in the public interest to prosecute the consensual sharing of an image between two children of a similar age in a relationship, a prosecution may be appropriate in other scenarios."
Zara says she didn't have any therapy to talk about the impact the revenge porn had on her mental health, but thinks talking to someone might be beneficial for her.
"Revenge porn isn't taken seriously as a form of sexual abuse," Kate, from the Not Your Porn campaign, adds. "That needs to be stopped – we should take the onus off the people who've created the image and make the perpetrator (who shared the image) aware it was an illegal act and can be very mentally and emotionally damaging."
Ten years on, Zara hopes her documentary will lead to more awareness of revenge porn and its consequences.
"I want people to feel empowered from this documentary and know they're not alone, so many other people have been through this," she says, referring to messages she receives on social media from other women who've been victims of intimate image abuse.
"I want victims to have better support. I want people to be able to start speaking about this topic openly and there to be a lot less emphasis placed on the victim in terms of ownership and accountability."
If you've been affected by issues raised in this story, sources of support are available via the BBC Action Line here.
Originally published on Tuesday 23 February 2021.