N/A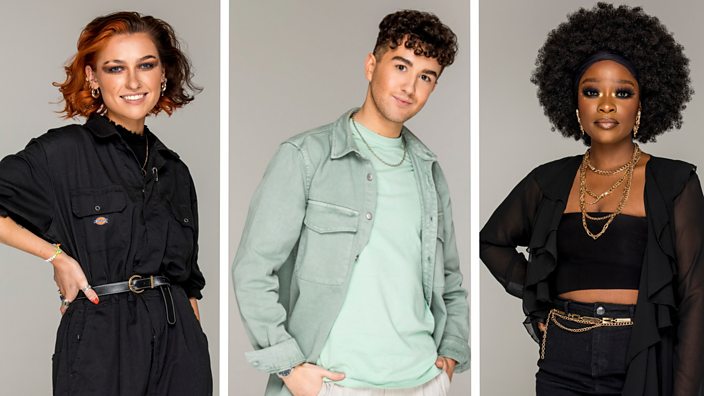 BBC
Glow Up winner: 'I wanted to show you can look pretty - just also a little bit weird'
Spoiler: This article reveals the winner of Glow Up series three.
Glow Up winner Sophie Baverstock speaks about her victory - and how her autism has helped her.
After another series of transformational make-up artistry, Sophie Baverstock has been crowned the winner of Glow Up.
Sophie, who says she's still coming to terms with her win, recalls her success in week three's The Crown challenge as a stand-out moment.
"That was one of the first times where I was like, 'I'm actually pretty good,'" the 21-year-old says. "After that, I was really determined. That moment was pretty big for me."
On the BBC Three competition show - hosted by Maya Jama - young make-up artists (MUAs) take part in real-world professional assignments as well as creative challenges.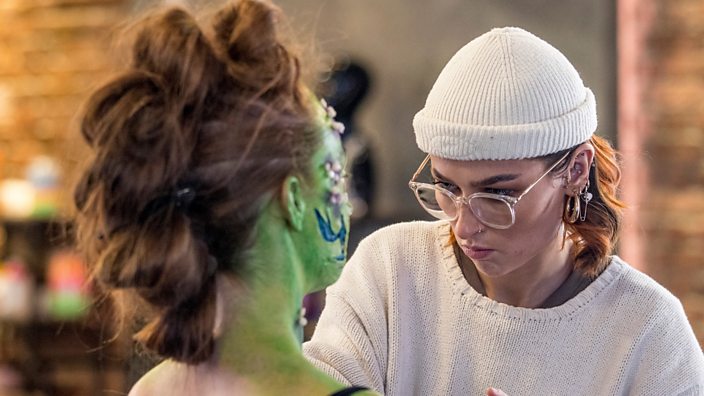 Sophie, who is studying make-up for media and performance at university, particularly impressed the judges throughout the series with her use of prosthetics and special-effects make-up.
"My aim was to create make-up which was editorial but [also] a proper transformation into a character," she says.
"I wanted to show you can look pretty - just also a little bit weird."
"All of her ideas, they felt very modern," says Glow Up judge and professional MUA Val Garland about Sophie's win. "For me, a great make-up artist today has to be able to jump into a lot of different scenarios and I really felt she fulfilled that. And her creative mind was off the scale. She's an artist."
"The thing with Sophie that I really loved to watch is her attention to detail," adds judge and professional MUA Dominic Skinner. "She really does examine every minor part of the look and it's really thought out. She's got this mind that really enables her to create and communicate through make-up, which is a rarity."
'People with autism are still quite a hidden group in society'
On the show, Sophie, who grew up in Suffolk, opened up about being diagnosed with autism at 17 - and the impact it's had on her life.
"I always knew something was there," she says about her life before her diagnosis. "I always felt weird. I just didn't make much sense."
She struggled with the academic subjects in school - but at home she'd indulge her love of horror and science-fiction movies. And she started teaching herself some make-up skills.
"My whole room was covered in horror film posters from every B-movie and 80s horror that there is.
"I was going to school but then [at home] I was teaching myself what I really wanted to learn. And I've been doing that my whole life, teaching myself."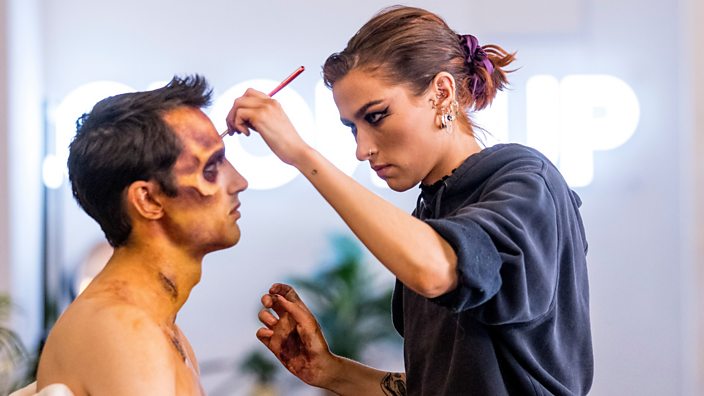 Before she started Glow Up, Sophie decided that she - for the first time - would tell people outside of her family that she has autism and that it can affect her in visible ways, like making noises, getting upset or struggling to make eye contact.
"I thought, 'This is my chance to introduce myself and say I want to come on this show and show people you can do stuff when you're autistic.'
"I was really nervous for that first episode to come out. My family knew, obviously, but I'd kept it very secret and quiet."
But, in the end, she says she's glad she did open up - and the responses have taken her by surprise.
"I got such a good response," she says. "And it was so overwhelming, in a good way.
"There were so many young girls who messaged me saying they now understand themselves a bit better and a few people got diagnoses since seeing me on the show.
"People with autism are still quite a hidden group in society."
'My autism is more of a gift'
On the make-up programme, Sophie also talked about how women and girls can face particular social pressures when it comes to autism.
Before her diagnosis, she says she felt pressure to act like a completely different person and she'd pretend to act "girly" just to fit in.
"We need so much more research into how women develop with [autism] because there are more expectations to be 'normal' when you're a woman and to behave in a certain way," she says.
Autism spectrum disorder or ASD is a condition that affects how people communicate and interact with the world. Autism affects different people in different ways.
Autistic girls and women may go undiagnosed because doctors, teachers and even parents often think of the condition as primarily affecting boys, according to the British National Autistic Society.
In terms of her make-up skills, Sophie says her autism has been helpful. She says she visualises each make-up look as a clear process - and once she has a plan, she'll get it done.
"I think it helps me focus on what I'm doing," she says. "I have a very clear idea of what I want."
She added on the show: "Although my autism doesn't define me, it definitely affects my personality but in a good way. It's definitely more of a gift."
Looking back, judges Val and Dom say each of this year's MUAs were "incredibly individual".
"Everyone had their own story to tell," Val says. "And it was amazing watching them grow, sometimes stumble, sometimes pulling something incredible out of the bag."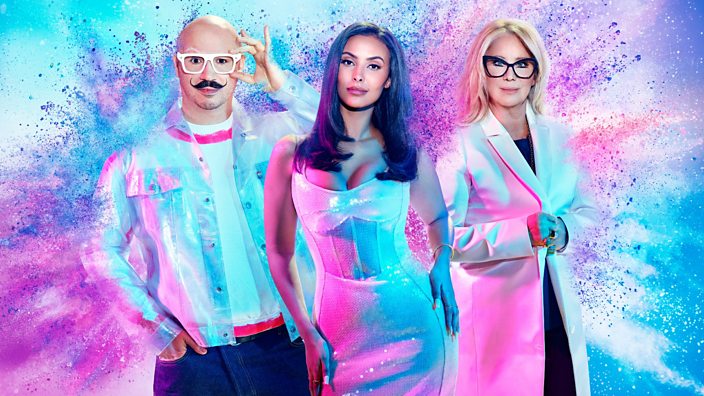 "We have evolved," adds Dom. "We haven't stuck to the same old same old.
"By introducing people's pronouns this year, it really has struck a chord with a lot of people and the show has been getting a lot of praise for that.
"I just feel like it's only going to get more inclusive and more diverse and more magical because of it."
"The world is our oyster," says Val. "We just want to open it up to everyone."