N/A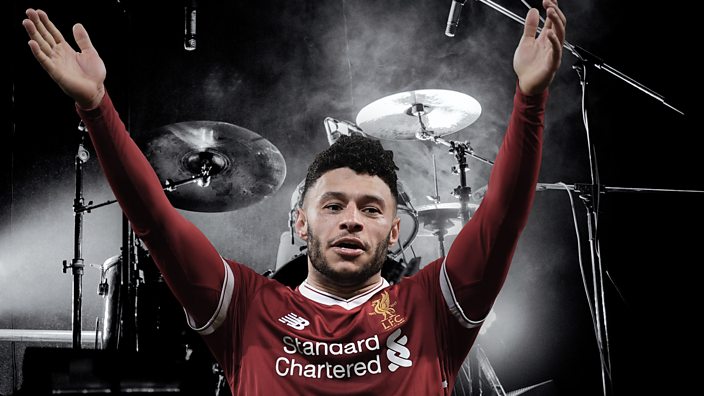 gettyimages, iStock
Oxlade-Chamberlain on drums, but who else makes the band?
As 'The Ox' shows off his musical side, we assemble our dream band of athletes.
When Philippe Coutinho moved from Liverpool to Barcelona, it left a vacancy for a final member of Liverpool FC's 'Fab Four' alongside Mohamed Salah, Sadio Mane and Roberto Firmino.
Step forward Alex Oxlade-Chamberlain. Out of footballing duties for now with a knee injury, he seems to have taken that invitation quite literally, looking here like he's auditioning this weekend for the 'Ringo role'…
Plays the piano as well. Chopsticks. Of course. It had to be.
Now, we know what you're thinking - who else would make it into BBC Three's big sports band? Well...
Drums - 'The Ox' and Petr Cech
Cech is a boss on the sticks as well as between them.
And yeah, we are having two drummers in this line-up, all right? Unorthodox, maybe, but let us just take a moment to remind you that the likes of Bon Iver, Arcade Fire (sometimes), and even the great Genesis have all played with more than one drummer in their line-up. 
Lead guitar – Sir Bradley Wiggins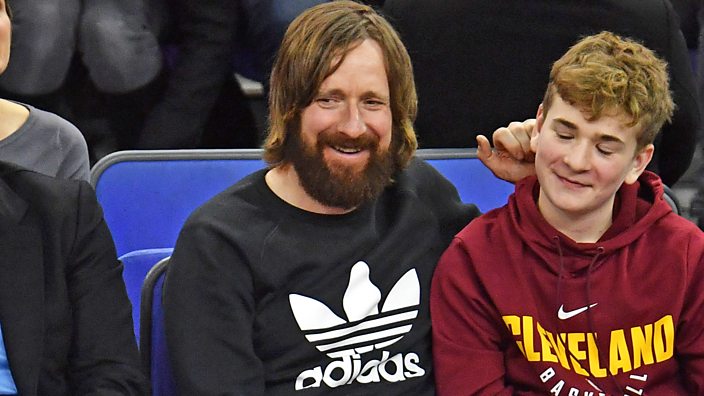 Remember Sir Bradley strumming Wonderwall at the 2012 Sports Personality of The Year awards? OK, this may be the first tune that any 14-year-old has learned to play since 1995, but doesn't Wiggo wear it well? 
Everyone knows that image is every bit as important as talent if you're going to make it in the rock 'n' roll biz. That's why, talent aside, Wiggo, with his extensive collection of double-breasted suits and mod brogues, was always going to be a shoo-in, so to speak.
He's also, on the above photographic evidence, clearly going through his Americana phase, so this could make for some folksy meditations.
Earlier this year, Manchester United unveiled new signing Alexis Sanchez with a video that seemed to show him playing the tune to 'Glory Glory Man United' on a piano.
And behind-the-scenes clips suggest that it is, in fact, Alexis tickling the ivories.
He's a temperamental talent, whose precocious genius will inevitably lead the rest of the band to declare that they simply cannot work with him any more.
But when he's on form, he's pure dynamite. Plus the strategically marketed break-up album is going to be incredible.
Lead vocals and songwriter – Jazmin Sawyers
GB long jumper Jazmin Sawyers was picked by mentor will.i.am on the 2017 series of The Voice. She has the dulcet tones of an angel and a great look. That's why she's fronting this outfit. 
She's also chief songwriter and, when it inevitably all breaks down into some nasty, public legal dispute, she'll be the one making it rain with those sweet, sweet royalties. 
Backing vocals – Tammy Abraham
Remember when Tammy Abraham ruined the long-cherished tradition of the new signing's public-humiliation-initiation-by-forced-singing-in-front-of-team-mates by, well, actually being dead good at singing? He's in.
You remember Clint Dempsey, right? Fulham and Tottenham Hotspur's erstwhile Texan goal-bagger? Are you also familiar with his alias, Deuce – the genius behind this aspirational, rags-to-riches banger, Don't Tread? 
Yeah, we're crossing genres here – classic song-writing, big rock drum solos, the big man Deuce serving Texan rap realness. Stop trying to put us in a box – this is the band that your generation is crying out for. We're going to flip the whole game.
Album dropping 2019. Maybe.
This article was originally published on 23 May 2018.