N/A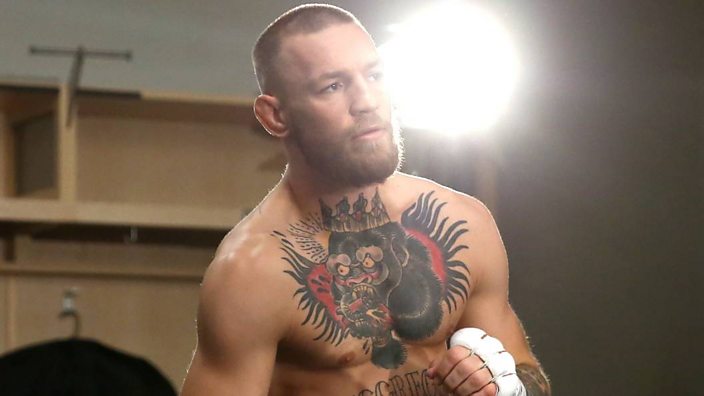 Getty Images
Conor McGregor clashes with referee during Charlie Ward fight at Bellator 187
Conor McGregor made waves inside the cage once again this weekend, even though he wasn't competing.
The UFC lightweight champ was cageside at the 3Arena in his home town of Dublin to watch his team-mate Charlie Ward in action against John Redmond at Bellator 187 on Friday night.
And when Ward scored a stoppage victory over his opponent, McGregor leapt from his seat and jumped the cage fence to celebrate with his victorious SBG team-mate. However McGregor wasn't a registered cornerman for the event and therefore wasn't permitted to be inside the cage.
Things then spiralled out of control as referee Marc Goddard looked to restore order after the bout.
British ref Goddard - one of the world's top officials - looked to break up the pair as security officials entered the cage. But McGregor wasn't finished.
The clearly emotional Dubliner then charged back at Goddard, appearing to shove the official before pointing and shouting at the referee before being held back by security.
It's not the first incident involving McGregor and Goddard, with the British referee ordering 'The Notorious' one back to his seat mid-round during the UFC Fight Night 118 bout between Andre Fili and McGregor's team-mate Artem Lobov in Gdansk, Poland last month.
Footage was also captured of McGregor appearing to slap a cageside commissioner after he was ejected from the cage, before embracing Ward, who jumped out of the cage to celebrate with the UFC star.
At time of writing there has been no response from the UFC to their biggest star's indiscretions, but president of the Association of Boxing Commissions Mike Mazulli was at the arena working the event, and told MMAjunkie/USA Today that a statement would be forthcoming in the next 24 hours.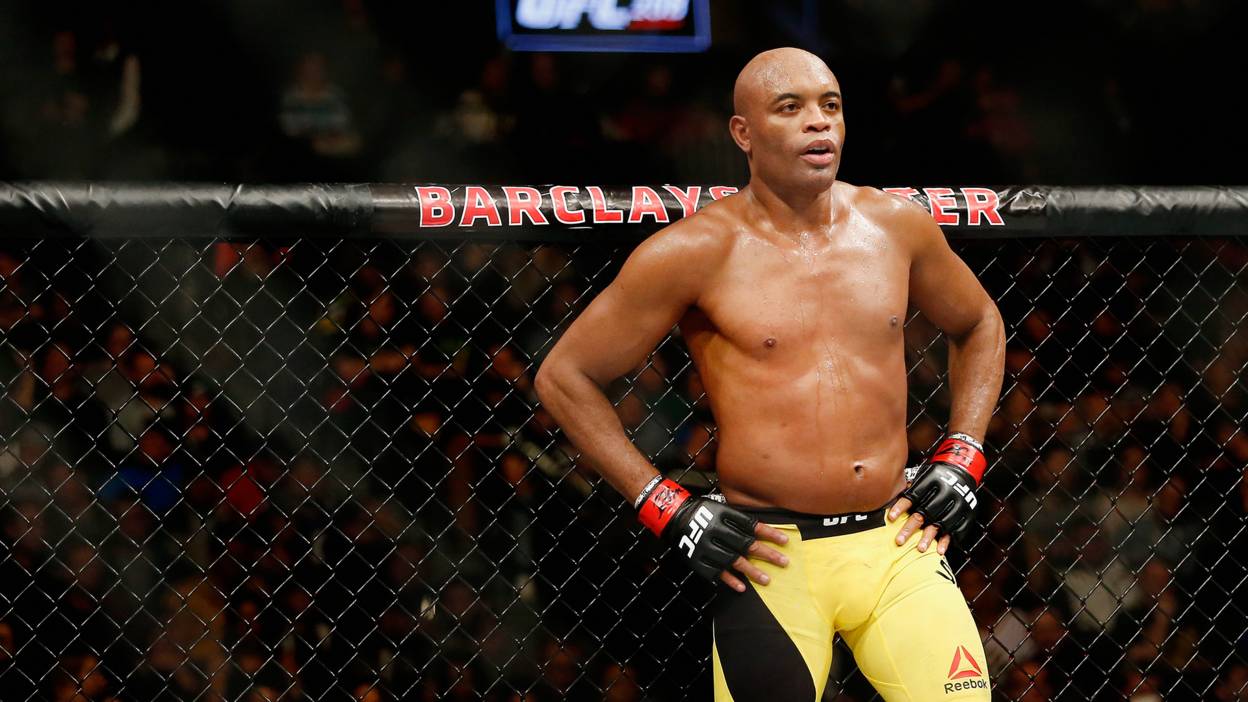 Getty Images
The Friday night controversy didn't stop there, either, as the UFC announced the news that former undisputed middleweight champion Anderson 'The Spider' Silva has been notified of a potential anti-doping violation after failing a USADA drug test on October 26.
Brazilian legend Silva was all set to headline the UFC's upcoming event in Shanghai against American Kelvin Gastelum on November 25, but has now been removed from the card. The UFC are currently looking for a suitable replacement to step in on just two weeks' notice.
USADA, which independently manages the UFC's anti-doping policy, will go through due process - including testing Silva's 'B' sample, if requested - before any suspension is imposed and announced.
Silva previously failed drugs tests before and after his UFC 183 win over Nick Diaz on January 31, 2015.
He tested positive for anabolic steroids Drostanolone and Androstane before his UFC 183 win over Nick Diaz in January 2015, and for Drostanolone, plus anti-anxiety drugs Oxazepam and Temazepam, in the post-fight drug test. He admitted taking the anti-anxiety drugs, but blamed the presence of anabolic steroid Drostanolone on a 'sex performance supplement'.
If he's found to have tested positive for an anabolic steroid substance again, he could be hit with a ban of between two and four years, which would effectively end the 42-year-old's fighting career.