N/A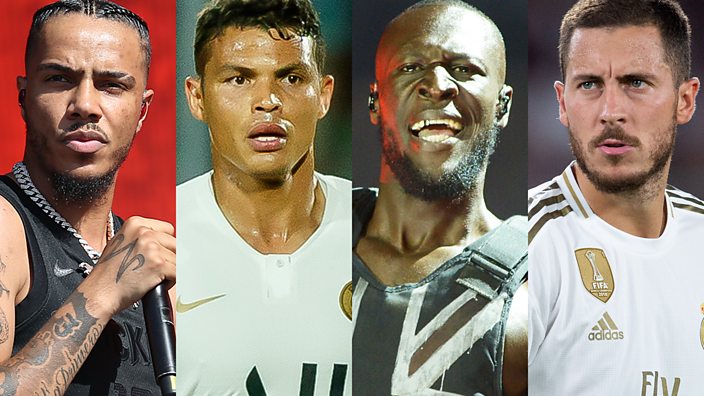 Gettyimages
The Beautiful Grime: The best lyrics about football
Grime artists are referencing footballers in their songs, and you might not even realise it's happening
Over the last decade, football and grime have gone hand-in-hand, to the extent that it's commonplace to hear artists showing their support for their teams or throwing shade at rival clubs in their songs.
One of the heroes of summer 2019 was #AlexFromGlasto - the young lad in the PSG shirt, who got picked out from the crowd to help perform the tune Thiago Silva (no prizes for guessing what/who that track's all about) with Dave and absolutely smashed his bars.
AJ Tracey, who collaborates with Dave on that track, has a guest appearance in new talent show The Rap Game UK, which you can watch on BBC Three here.
To celebrate that, we thought we'd take a look into some of the best lyrics in grime about the beautiful game.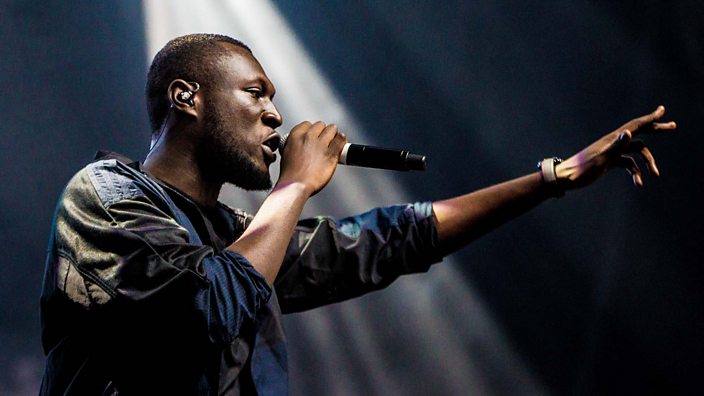 "I come to your team and I **** s*** up, I'm David Moyes"
A year after David Moyes was sacked following a disappointing time as United manager, Stormzy threw shade at the Scotsman in his song Know Me From.
Turns out Stormzy might have been a bit quick to be so harsh on Moyes, as he's not the only manager to have struggled in the Old Trafford hot seat since Sir Alex Ferguson retired.
Skepta x Ryan Giggs, but not Thierry Henry
"My man are united like Giggs, I will never leave my young gunners like Thierry"
Tottenham's Skepta is considered to be one of earliest trailblazers in the grime genre and his 2010 album Been There Done That was littered with football references.
He praised Ryan Giggs' 29-year commitment to Manchester United on his track, English Breakfast whilst criticising Thierry Henry for leaving Arsenal for Barcelona in 2007.
The relevance? Skepta was highlighting that he'll never leave his group like Henry.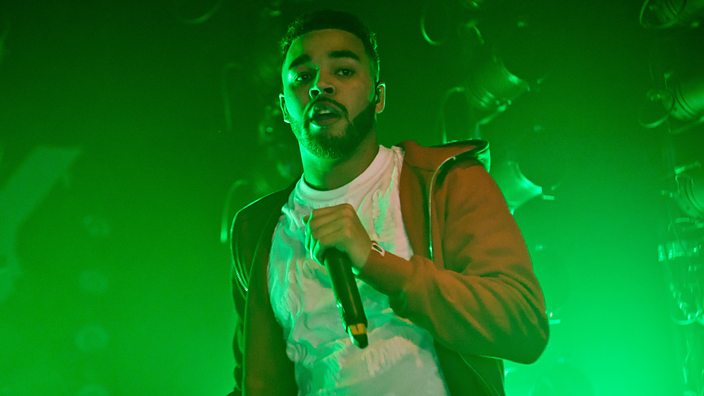 "Around the same times I used to check Chelsea, I had to tell Chelsea I'm a Hazard, all these fake rappers all need an Oscar, cause she begs she wants to go to a nice restaurant, but I'mma buy her a coffee at Costa"
27-year-old rapper Yungen name-dropped numerous west London players in his 2015 track, Pepper Riddim, where he talks about a girl who's named Chelsea.
During the track, he references now former Chelsea star Eden Hazard when he says he is a danger to be around, and former Blues midfielder Oscar, in the context of an Academy Award.
He also links former Chelsea striker Diego Costa with the coffee shop. Clever.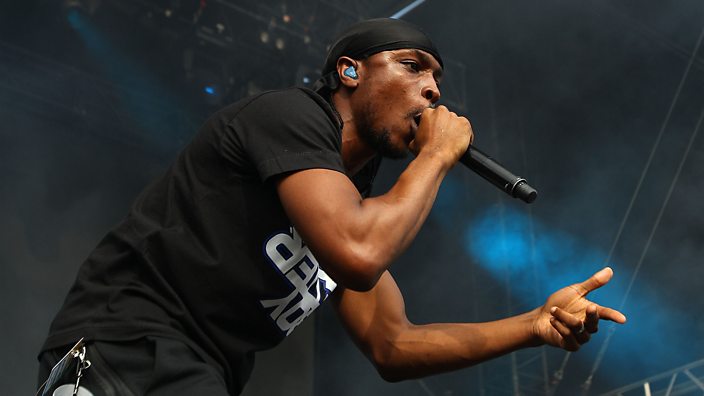 "Beats? I ain't sharing 'em like Teddy. The only thing I will share like Jack is lyrics"
Boy Better Know co-founder Jme uses some clever word play in the 2012 song, 96 ****ries.
He first talks about his beats, saying that he isn't "sharing em," however, when he mentions "Teddy," it's clear that the lyric is a reference to former Manchester United and Spurs striker Teddy Sheringham.
His second bit of word play relates to Jack Wilshere where he says, "I will share like Jack."
AJ Tracey titles song after hipster position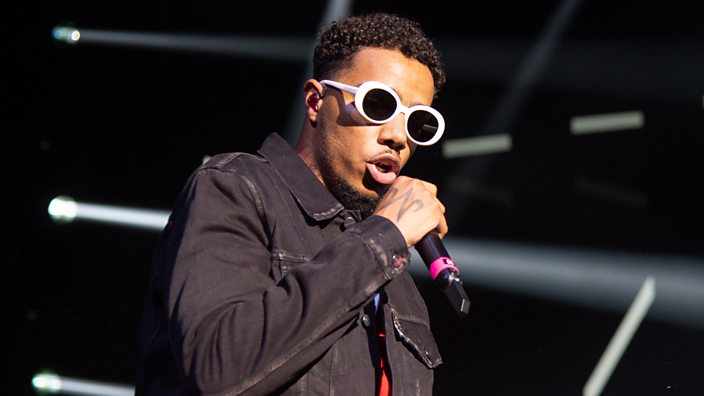 "And I can still kick balls like Drogba, young and I make big wins like Gotze, too far gone, can't catch me, Costa, I'm off, pace, Costa"
AJ Tracey manages to squeeze in nods to Hugo Lloris, Luis Figo, Christian Eriksen, Luka Modric, Pierre-Emerick Aubameyang, Carlos Puyol, Eric Dier and Isco's names into his track False 9.
He also references Didier Drogba's power and likens himself to Borussia Dortmund's Mario Gotze, who scored the 2014 World Cup winning goal when he was just 22.
This next line is up for debate, however - he could be talking about Juventus's Douglas Costa's blistering speed when he says, "can't catch me, Costa," or talking about former Atletico Madrid's hardly lightning-fast centre-forward Diego Costa when says, "I'm off, pace, Costa."
P Money & Little Dee x everyone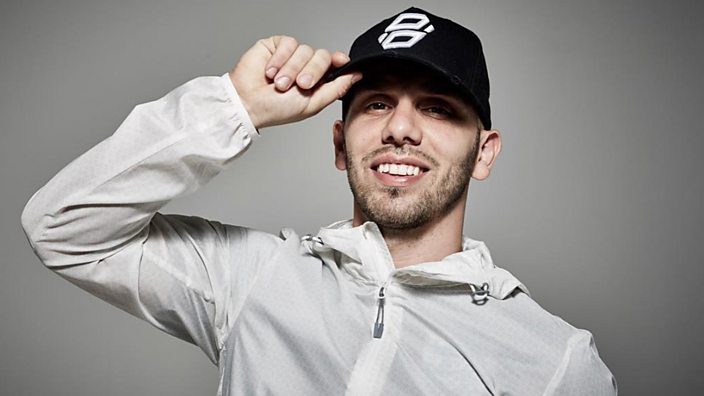 "Got nicked thought that I wouldn't get bail like, yo dog how could you lose dem bailies, trust me I need to drink water but I'm high with Ramsey, drinking Remy"
P Money and Little Dee's track, Back At It, has a dictionary's worth of football references in it, so we've just taken this chunk out that sums up the tone pretty well.
Little Dee looks back on his run-ins with the law here when he names-drops Gareth Bale, Ousmane Dembele, Danny Drinkwater, Aaron Ramsey and Loic Remy.
His nods to Raheem Sterling and David Silva earlier on the track are also worth a mention, when he says, "fly in Virgin, making sterling, turn up in Man City, it's lively, run for your chain, man said it was silver, on top that man said it was stainless."
AJ Tracey x Victor Wanyama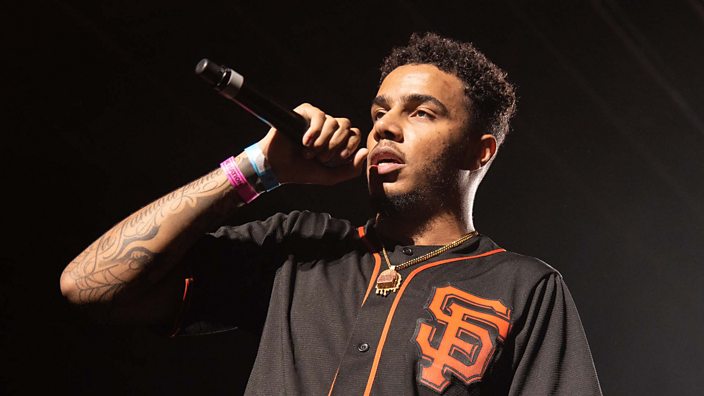 "Man I live a movie like Pixar, Never took an L, I'm Victor Wanyama defending that fixture"
In his track You Don't Know Me, Spurs fan AJ Tracey gives a shoutout to Tottenham's giant holding midfielder Victor Wanyama, using the Kenyan's defensive characteristics to frame the way in which he maintains his own success.
In the same song, AJ also says that he "saves for ages like Buffon" so he can buy a pair of trainers. Good on him.
P Money x Spurs' attackers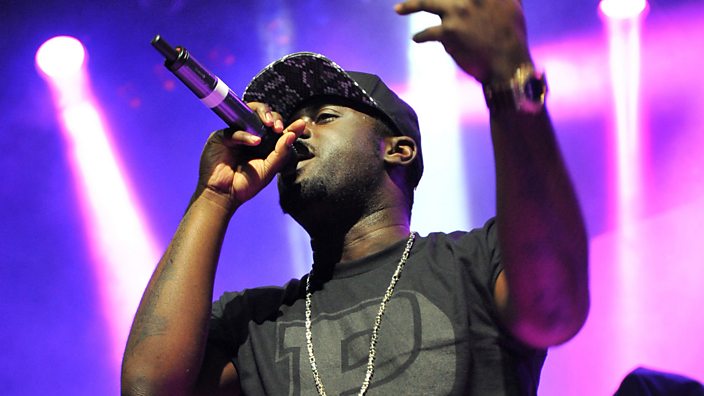 "I was shotting deli in the alley from an Ericsson, age 16 picking Harry up"
P Money's Straight Bars from his 2016 EP also features references to Tottenham's attackers Dele Alli, Christian Eriksen and Harry Kane.
We love how he uses the Danish playmaker to reference to an old-school mobile phone.
Article originally published 4 December 2018