N/A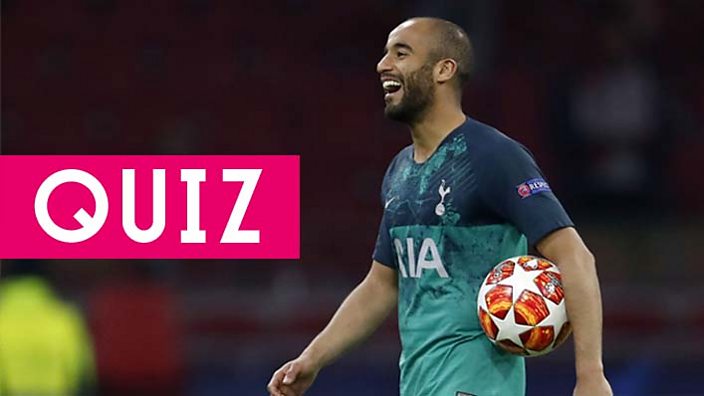 Getty Images
Quiz: Can you spot what's unusual about these hat-trick heroes?
Here's a triple hat-trick of questions on unusual ways to score football's feted goal tally.
Ah hat-tricks, what's not to love? A player proves their worth, fans get to jump up and down three times, and there's even a free football at the end of the game for the goal-scorer.  
But did you know that despite there being plenty (118 at last count) of hat-tricks throughout the Champions League history, there has never been one in the competition's final.
Next Saturday, with two English sides battling it out for Europe's top club football prize for the first time since 2008, will we finally see one? Will Mo Salah hold three fingers up as his third goes in? Will Harry Kane's return from injury see him walk away with the match-day ball stuffed up his shirt as if it's attached to his body? Only time will tell. 
Don't know what to do with your time before then? Test your knowledge of other unusual hat-tricks with this quiz.