N/A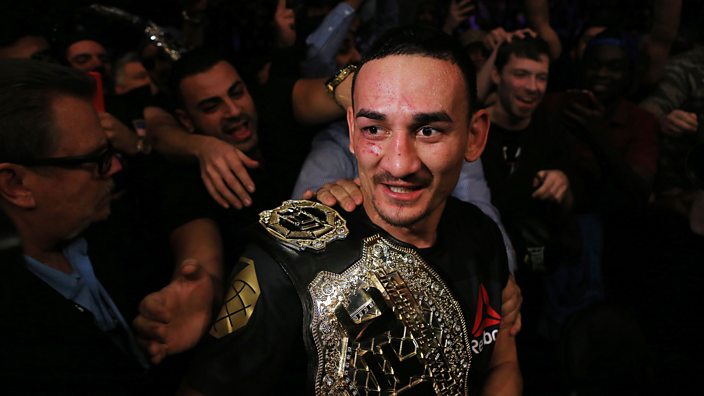 Getty Images
Max Holloway pulled from UFC 226 with 'concussion like symptoms'
He's back in hospital after his team struggled to wake him up and he then had 'flashing vision and slurred speech'
There was dramatic news late on Wednesday when it was revealed by ESPN that UFC featherweight world champion Max Holloway had pulled out of his co-main event title fight with Brian Ortega at UFC 226 after suffering from concussion-like symptoms.
Holloway and Ortega were due to face off in one of the most eagerly-awaited featherweight fights in years, but Holloway's team noticed their man had been showing concussion-like symptoms earlier in the week.
The American fighter had also raised concern with media appearances in which he appeared sleepy and to have slightly slurred speech. Michael Bisping questioned Holloway's wellbeing while interviewing him for Fox's UFC Tonight show. 
His team had him checked out at the hospital and after being cleared, Holloway returned to his fight week duties, but was noticeably lacking in energy during his open workout session.
It was at this point his health seemed to deteriorate, his team struggled to wake him after he fell asleep after the workout session, and when they did he had "flashing vision and slurred speech".
He was immediately pulled from the event and is back in hospital awaiting tests. The full statement - given to ESPN - is below. 
Brian Ortega has responded to the news tweeting "It is what it is. We'll run this s*** later".