N/A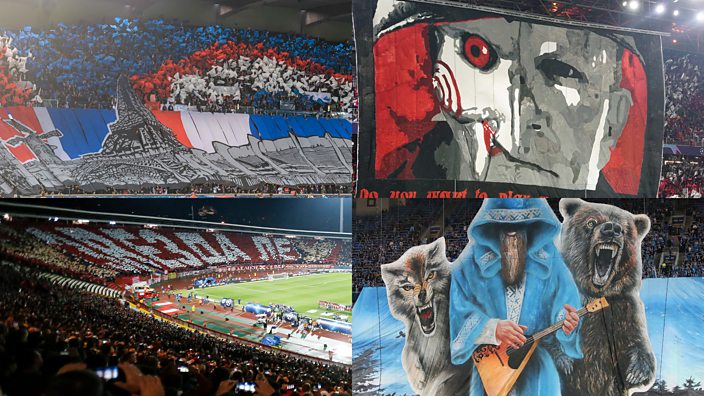 Gettyimages
Some of the best tifos from European football this year
Including that remarkable Zenit creation with the bear, the wolf and the auld fella with the traditional Russian instrument.
We love European football. A chance to see how the best teams from the continent fare when you put them in a new context.
It's also a chance to take a look into fan culture across Europe and lots of clubs' fans go to extra effort to put on a show and represent their city.
There have already been some amazing choreographed fan displays, or tifos (which derives from the Italian word 'tifoso', meaning 'fan') across the Champions League and Europa League this term.
Here are some of our faves.
Red Star Belgrade fans, Red Star vs Tottenham, Group B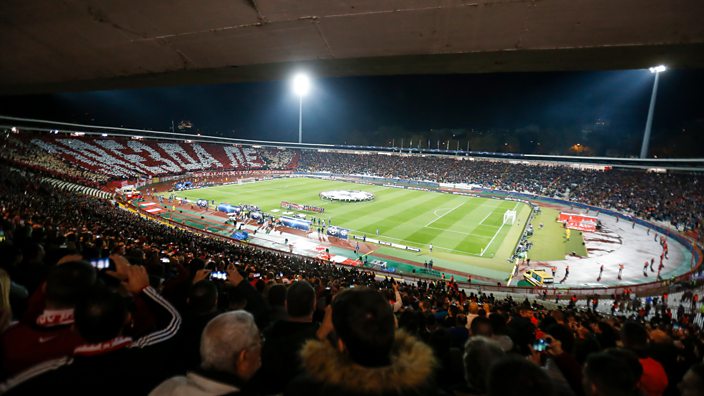 The Rajko Mitic Stadium aka the 'Marakana', home to Red Star Belgrade, in Serbia, is one of the most notoriously hostile stadiums in the world. Liverpool were cowed into a 2-0 defeat when they visited in the group stages last season. Tottenham didn't quite do that when they visited recently (in fact they won 4-0), but they must have been slightly awed by this reception. 
Real Madrid fans, Real Madrid vs Galatasaray, Group A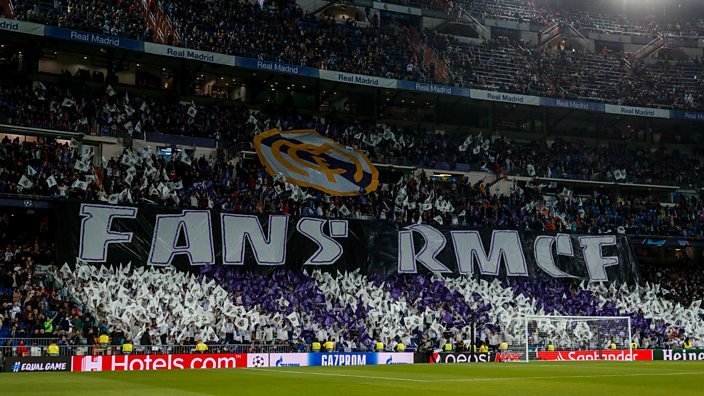 Salzburg fans, Red Bull Salzburg vs Napoli, Group E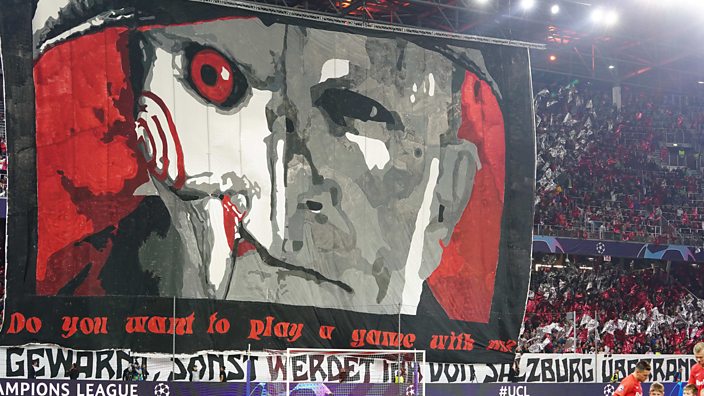 Salzburg have been one of the surprise teams of this year's Champions League, so far, with their young star, 19 year old Erling Haaland, who cannot stop scoring.
Their Austrian fans are obviously big fans of the Saw franchise too, judging by this slightly odd, but nonetheless intimidating homage to the film's central character and villain, Jigsaw.
Zenit fans, Zenit St. Petersburg vs RB Leipzig, Group G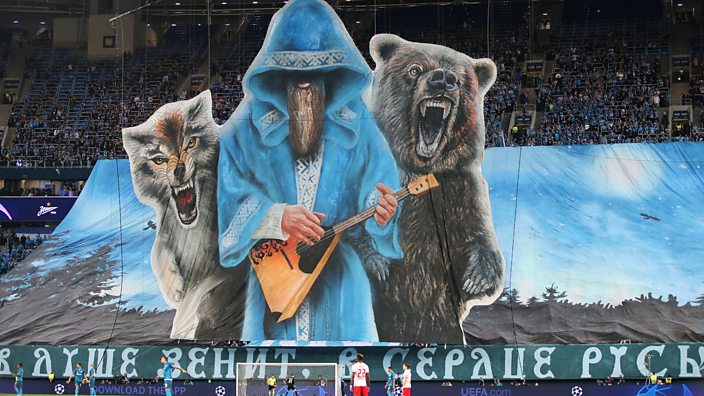 Zenit unveiled this quite striking creation ahead of their clash with RB Leipzig. The message reads, "Zenit in our mind, Russia in our heart."
PSG vs Real Madrid, Group A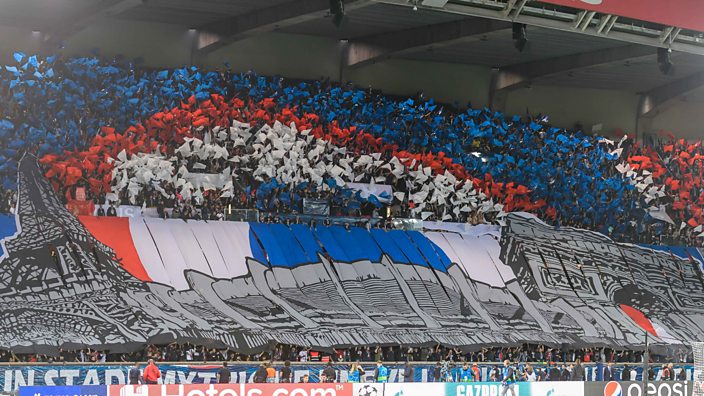 PSG vs Real Madrid is the kind of rarified air that you only get to breathe in the Champions League and the Parisians put on quite a show for their home leg. On the field, they got that dub too, with a 3-0 win. 
Celtic vs Cluj, Europa League Group E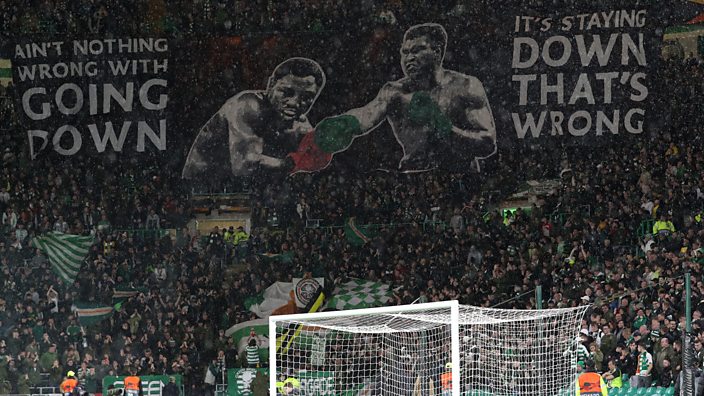 Ferencvaros vs CSKA Moscow, Europa League Group H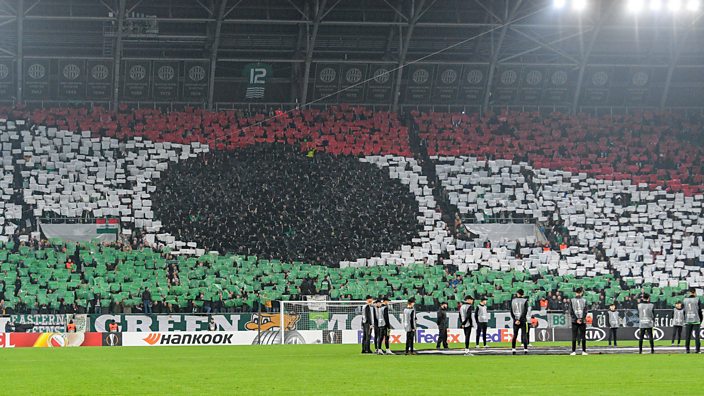 Some historical-political context to this one. When Hungarian side Ferencvaros hosted CSKA in the Europa League this year, they presented this image of the Hungarian flag, with the 1949-1956 communist emblem cut out. Soviet troops were stationed in Hungary throughout the Cold War, before the disintegration of the Soviet Union.
European football just looks better, doesn't it?