N/A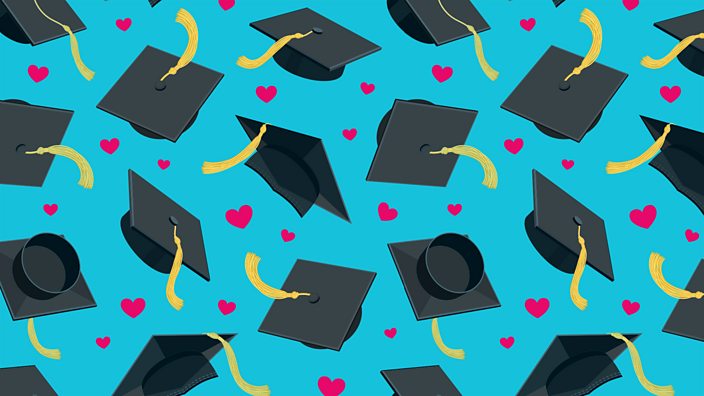 BBC Three
Do we really need a dating app that's only for uni students?
Is it elitist, or just fair enough?
There are tonnes of niche dating apps around we're totally into that. Finally, there's something for everyone.
An app that lets you meet people on the same flight as you? Check. A dating site for farmers? Double check. And a matchmaking app for people with dogs? Well, who wouldn't want to go on romantic walkies together?
So it was only a matter of time before the dating market's biggest player, Tinder, brought out its own specialised version – right in time for its sixth anniversary next month.
Behold – Tinder U, a version of the dating app that lets you filter out anyone who's not a university student.
That's basically the gist of it. If you register with your uni email address you can apparently toggle on to Tinder U in order to swipe through other students in your area, avoiding any civilians in the meantime. According to the app, you can match with any uni student in your town or city, rather than just from your own uni.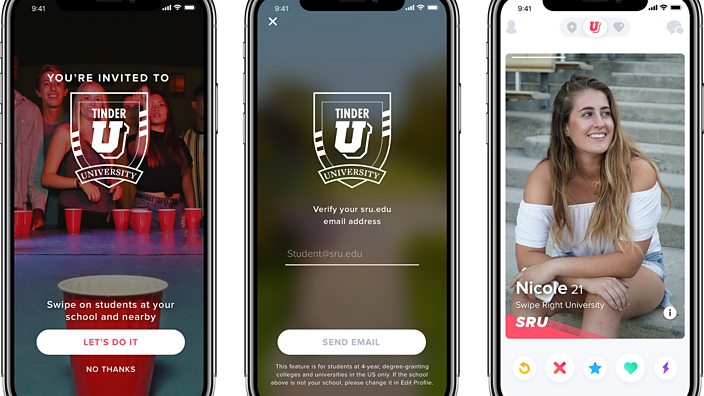 It's only available in the US at the moment, but people are already hoping that they'll bring it out in the UK:
It hasn't gone down well with everyone, though.
Some people say uni students shouldn't rely on apps to be able to socialise and meet new people:
Although others say apps like this would have helped them when they were students:
And where it really does get a bit, well, questionable, is that it is exclusively for four-year accredited universities – so no online-only institutions or community colleges.
This could lead to some of the same issues we saw with Toffee – the dating app intended exclusively for people who went to private school. Some argued it could narrow the dating pool, and encourage people to only seek out those from similar backgrounds to them.
In case you missed it, the Toffee app came out in April, and was aimed at the "posher end" of the dating spectrum (according to its founder Lydia Davis, who wrote about it in The Telegraph at the time).
While Lydia then told BBC Three that a person's school was "just another filter you can use to help you find the right person", dating expert Persia Lawson warned it would make people more closed-minded about who they formed relationships with.
"If you have an open mind when using dating apps, it can be really quite interesting," Persia said at the time. "But this could mean you're only going to meet people from the same background. The private school aspect makes it more about how wealthy your parents are, rather than your interests."
Unlike Toffee, apps like Tinder and Bumble have actually been praised for diversifying our dating habits. For example, in February, Tinder released a study which showed more of their users were entering interracial relationships - because they're using the app to meet people they may not have encountered before.
But could this change? In the US there are still significant financial barriers to completing four-year university courses, as opposed to shorter, local community college programmes. Not allowing community colleges or online institutions into Tinder U could inadvertently, but very directly, cut poorer students out.

And as many on Twitter have pointed out, you don't necessarily need an app to meet people in your university (or neighbouring unis) – you'll probably get chatting to them in classes, at Fresher's Week or in society meet-ups.
What apps can do is help you to meet people outside of your institution, to find people you may not otherwise have crossed paths with. This is how many people have ended up in happy relationships so far, by using apps to find common ground with people from different backgrounds, cultures, and in some cases even countries.

Tinder, however, denies the new service is exclusive or elitist.
"Every day, Tinder connects millions of people from diverse backgrounds who may have never met otherwise," a spokesman told BBC Three. "It's important to note that Tinder U highlights profiles of other Tinder U users first - but the experience still shows users all potential matches who meet their age and distance preferences as they swipe. Users can also toggle Tinder U off at any time if they'd prefer not to see other students first."
So, are fears services like Tinder U or Toffee, will halt the progress that they've helped society make over the last six years justified? Hopefully not.