N/A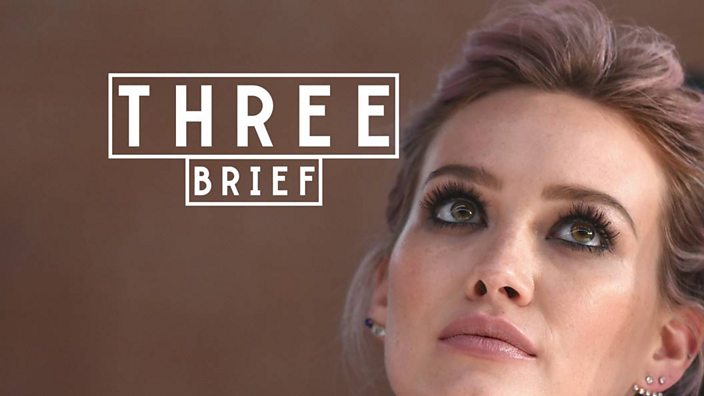 Getty Images
Three Brief: Is it ok to kiss your child on the lips?
A photo posted by Hilary Duff has re-ignited a debate in the US
You may know the Hollywood actress from films like Cheaper By The Dozen or A Cinderella Story.
She's also sold 15 million music albums and is a best-selling author.
But the 29-year-old mum has caused an internet storm after putting up a photo on Instagram after a day out with her son at Disneyland in California.
The photo has had more than a quarter of a million likes.
But there are also dozens of comments saying a mother shouldn't be kissing her child on the lips.
One person wrote: "You should not kiss your son like that. There's other ways to show love but not that one. It's confusing for him, it's not healthy."
But plenty of fans are backing Hilary - and she's posted this message...
Victoria Beckham has been here.
She was hit by a similar backlash after putting up this Instagram pic of her kissing her daughter Harper earlier this year.
She was wishing her a happy fifth birthday while swimming in their pool.
One user wrote: "Eww sorry I'm old fashioned, it looks like they making out."
Another said: "A lot of kids get cold sores from their parents kissing them on the mouth."
Unlike Hilary Duff, Victoria Beckham didn't comment on the criticism but plenty of mums in the UK backed her up - using hashtags like #loveislove and #letchildrenbechildren.
Another Hollywood actress, Jessica Alba, had people on her case after she was asked about the subject back in 2014.
In a magazine interview, she said she couldn't believe that people were offended by kissing their own child on the lips.
"Really? Why?! It's your baby. People allow dogs to lick at their mouths."
And there was a big debate around this kiss - which shows American Football coach Bill Belichick kissing his 30-year-old daughter Amanda on the lips following the New England Patriots' Super Bowl win last February.
Social etiquette expert Liz Brewer says she thinks that, while kissing a son or daughter on the lips is an "unusual practice," it should still be a parent's choice as to whether they consider it appropriate or not.
Dr Alan Manevitz from Lenox Hill Hospital in New York says research suggests that intimacy between parents and children has a positive effect on a child's development.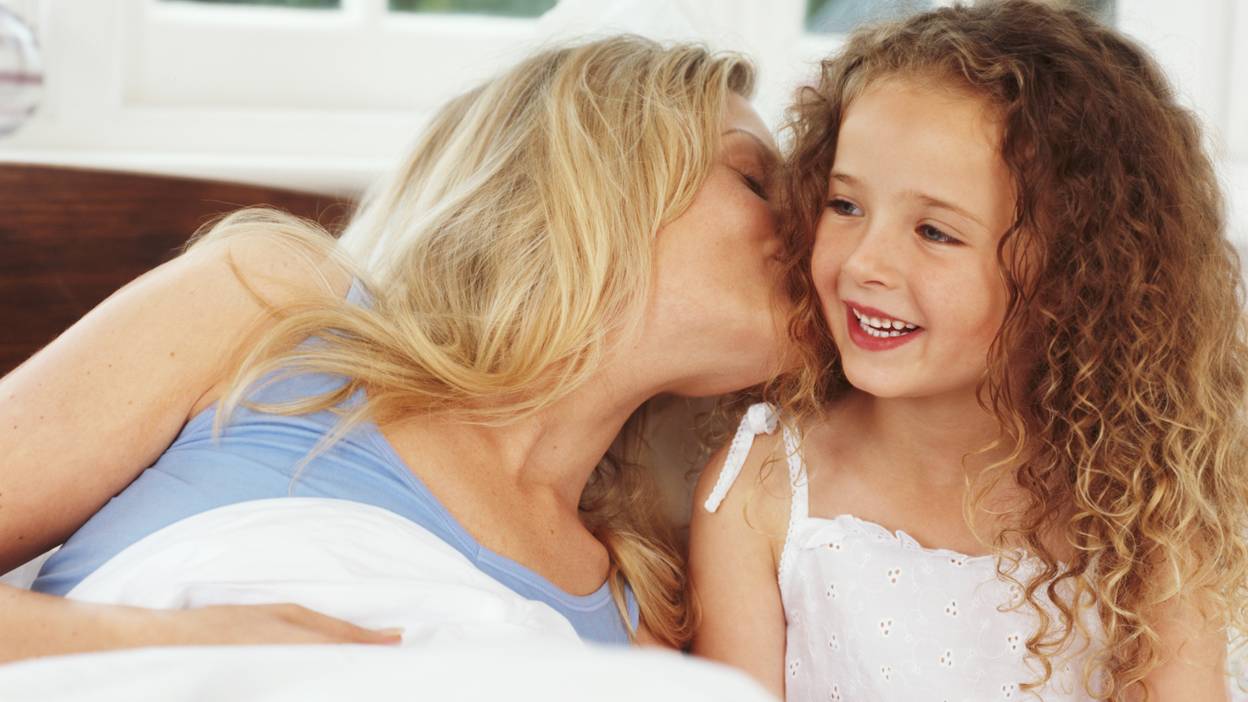 Thinkstock
But Dr Reznick, an associate clinical professor of psychology at the University of California, isn't so sure and thinks it can be confusing for kids as they grow older.
"If you start kissing your kids on the lips, when do you stop?" he said.
And Hampshire-based psychotherapist Jennie Miller told the Daily Telegraph that she thinks there's more to a kiss on the lips than parents may want to accept.
"Younger children may feel that being kissed on the lips is pleasant, even though they have no idea that it is to do with their future sexuality."