N/A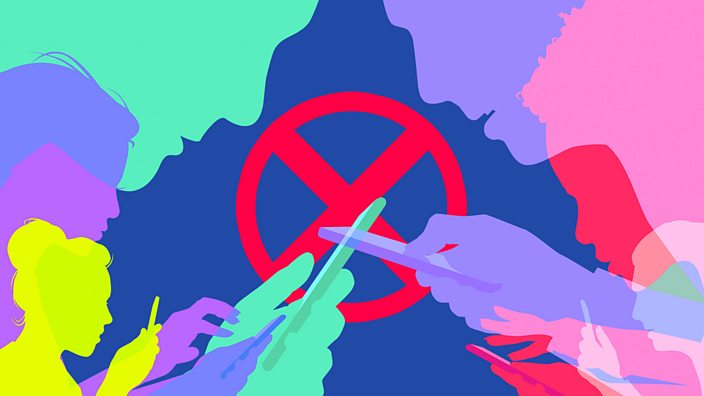 iStock
Scroll Free September - how we're coping so far
More importantly, do you even want to give up the 'gram?
Social media can be great. It helps us keep in touch with people, it makes organising parties way easier, and it gives you a chance to show off that fancy lunch you made for yourself.
But sometimes, to be honest, it can be downright bleak.
Which is perhaps why people are trying out #ScrollFreeSeptember – a campaign, launched by the Royal Society for Public Health (RSPH), that's urging people to give up social media for the month.
The society commissioned a survey asking 2,000 people who'd heard of the scheme whether they planned to take part. From the responses, they estimate around 300,000 people have decided to log off social media for some or all of the month.
Taking part could mean partially giving up – by not checking apps in the evenings, or when you're out with friends, for example. But some brave people have pledged to go cold turkey: no social media at all. Not even for cat videos. Or memes. And three days in, it seems there are mixed feelings about it.
Some users said they're going cold turkey because it's better for their health
While others are hoping it will make them more conscious of how they use social media
And some say #ScrollFreeSeptember has helped them read more news sites and chat to their friends one-to-one
The idea comes after a study last year found links between excessive social media use and poor mental health, particularly in young people.
Instagram, with its often unrealistically perfect images, drastic filters, and heavily made-up beauty influencers, was found to be especially bad for young users' self-esteem.
As you'd expect, lots of people announced their departure from social media using, um, social media (and the hashtag #ScrollFreeSeptember).
Ed Morrow, external affairs manager at the RSPH, tells BBC Three that this is the first year they've run #ScrollFreeSeptember, and that it is, to his knowledge, the first time people have given up social media en masse.
"Individuals have tried it before, but by taking part in this campaign we hope that they have extra support and motivation from other people going through the same challenge," he says.
But not everyone agrees with the campaign.
Amy Orben, an expert in the psychology of social media at the University of Oxford, says that "a debate like 'scroll-free September' is promoting a very simplistic view, and is actually taking time away from a lot more pressing issues that we should be considering".
"Technology as a whole is so incredibly diverse," she tells BBC Three. "People use social media in many different ways and with different motivations, and users are all from different backgrounds. It's a lot more nuanced – and this is presenting a very simplistic idea of what 'wellbeing' is."
She points to another study that claims using social media can positively impact young people's wellbeing – potentially because they use it to keep in touch with their friends.
"A lot of young people with certain disabilities often use social media as a way to connect with people and function in day-to-day life," Amy adds. "We often don't talk about those uses in day-to-day conversations, but those uses of technology are incredibly important to some groups of people."
This point has been echoed on Twitter, with writer and campaigner Frances Ryan describing #ScrollFreeSeptember as a "privileged response by people who can enjoy offline experiences and socialising whenever they want".
But Ed tells BBC Three that they're not suggesting that people never use social media again.
"That's definitely not the idea," he says. "But what we want people to do is sit back and take a break, and see if that helps them put their social media use into perspective."
So it all comes down to whether you feel like social media is enriching your life, or limiting it. If it's the main way you stay in contact with people, then there's no shame in keeping all of your accounts running.
But, if you routinely find yourself ignoring your partner, your kids, and your dog in favour of the latest hot takes on Twitter, or Kylie Jenner's latest Instagram story well, then, you could use this opportunity to take some much-needed time off.